RCR correspondent, guitarist, plumber and Numbers runner Kevin Swan returns with a tribute to the blues legend who did not play no rock and roll, Mississippi Fred McDowell…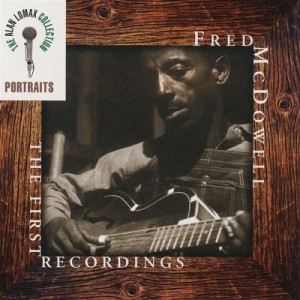 Alan Lomax pulled into a dusty gas station outside Como, Mississippi, in 1959 and met a man working there who played guitar, in a style native to his Hill Country, just east of and rising above the Delta. Lomax, an ethnomusicologist, and his assistant Shirley Collins captured on their reel-to-reel the middle-aged sharecropper and pump jockey playing and singing What's The Matter Now. These were the first recordings of the man who would come to be known as "Mississippi Fred" McDowell: What's The Matter Now/Mississippi Fred McDowell
A dozen years later, I was in Cheap Thrills Records in Akron's Spicertown scrounging for blues records. The store manager asked if I liked the blues. Well, yeah, who didn't? That fella sitting over there, he said, that's Fred McDowell. We're playing together this weekend in Kent… you ought to stop by and hear us. (Thrilled with the invitation, I think I forgot to mention I was only 14 and wasn't allowed in bars either by law or by my parents.)
Bob Kidney, the manager, had just started his band 15-60-75 a year earlier. Named for the numbers gambling racket from the Harlem streets, 15-60-75 morphed into The Numbers Band. Their signature sound – a growling, repetitive blues – stems from and pays homage to the hills of North Mississippi and McDowell's thumping thumb-bass, searing slide guitar style: Jimmy Bell/The Numbers Band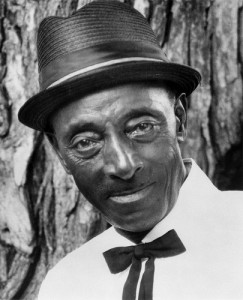 The folk and blues revival of the Sixties brought many forgotten or under-appreciated artists back to the stage and studio. British rock bands gobbled up as many old blues songs as they could, regurgitating them back to a hungry public. I and many others heard our first McDowell song on The Rolling Stones album "Sticky Fingers," and their cover of You Got To Move. Their version re-makes the droning one-note bass foundation into a more easily digestible 12-bar I-IV-V blues; the original carries more gospel certainty with its dirge-like, repeating low note: You Got To Move/Mississippi Fred McDowell
Through a family friend I was able to spend that night in Kent and weaseled my way into The Kove to see the Numbers Band for the first time. After their set, Bob sat down with McDowell for their performance as a duo. Bob told me earlier this year that McDowell preferred to play alone and rarely played with a backing band. The loosely structured, no-chord blues of North Mississippi does seem better-suited to the solo guitar, as in Goin' Down To The River:
Playing a lead section on open-tuned guitar that mimics the vocal part is another McDowell trademark. He said, "When I play, if you pay attention, what I sing the guitar sings, too. And what the guitar say, I say." On Big Joe Williams' Baby Please Don't Go, McDowell slides the melody on guitar under his own vocal work: Baby Please Don't Go/Mississippi Fred McDowell
RCR contributor and amateur ethnomusicologist Dan Auerbach – another Fred McDowell admirer – presents his own guitar/vocal doubling on the Black Keys' seminal Stack Shot Billy: Stack Shot Billy/The Black Keys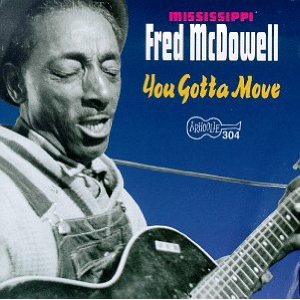 Yet another folk and blues pilgrim made his way to Fred McDowell's door in the early Sixties. Arhoolie Records owner Chris Strachwitz released Volumes I and II of Fred McDowell, presenting a lifetime of music previously only available at Friday fish fries or Sunday church picnics. Even after his fame spread around the world – between performing at the Newport Folk Festival and touring Europe – McDowell returned to his Mississippi home, working at his gas station (bought with music royalties) and playing on Friday nights for his family and friends.
A young Bonnie Raitt sat down with McDowell to learn bottleneck playing and voicings, here evident in a snippet of the early McDowell song, Write Me A Few Lines (and before you blues purists start to scoff, know that Bonnie paid for Fred's grave stone when the first one had his name misspelled):
While it would appear that re-working a one-chord song into more standard twelve-bar blues (as Raitt and so many others did) would create more of a challenge, the subtlety of the Hill Country, North Mississippi style can actually be a far more unpredictable, complex and challenging feat to pull off.

"Mississippi Fred" McDowell passed from cancer in 1972, aged anywhere from 64 to 68, depending on which historian you believe. He was in his forties before he owned a guitar, was well into his fifties the first time he saw the inside of a recording studio and never became a full-time musician. Yet his unique talent and serene – if at times haunting – vocal talent remains instantly recognizable. Perhaps fame coming later in life afforded him a unique measure of inner peace.