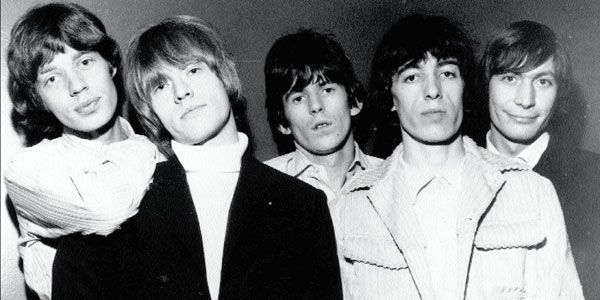 The recent reissue of the Rolling Stones' classic "Exile on Main St." made me nostalgic for the days when a new Stones album was something worth arguing about…
Beatles or Stones? It's one of those big questions – Republican or Democrat, paper or plastic, roll from top or roll from bottom – that supposedly reveal the very essence of your personality. And don't believe those folks who say "I simply can't choose between the Beatles and the Stones… they're both so vital and important." That simply proves that the person you're talking to is a) full of shit; b) an inveterate fence-straddler; or c) both.
Put me in the Stones column. Don't get me wrong – like every other kid on the block, I couldn't resist the many charms of the Fab Four. I remember sitting on the family room floor with my older brothers and sister, watching the Beatles' first appearance on the Ed Sullivan Show in 1964. Can't say I fully understood what was going on, but judging from the near-psychotic reaction of my siblings, I got the sense that things would never be the same.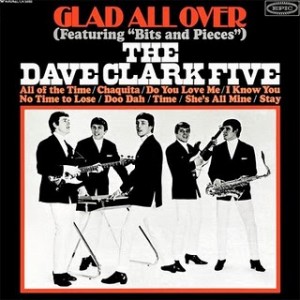 But I took a certain amount of pride in telling everyone that I preferred The Dave Clark Five. The band was named after a drummer who played like a caveman, for chrissakes! And I loved the big, stomping, four-on-the-floor beat of their hits Glad All Over and Bits and Pieces… not to mention their singer, Mike Smith (everyman name, everyman voice), who sounded like he'd been thrown out of the Beatles for bad behavior. So maybe the stage had already been set to embrace the sheer, decadent glory of the Rolling Stones.
Although my older brothers eventually became blues hounds and Dylan freaks, they certainly could appreciate the Beatles' evolution from cute popsters to acid-fueled poets. I distinctly recall one bizarre conversation at the kitchen table that involved Jack and James deconstructing the lyrics to I Am The Walrus. I think they somehow discovered the true meaning of "yellow matter custard dripping from a dead dog's eye"… only to forget it a few minutes later.
But it was just this sort of blowhardian (is that a word?) nonsense that made me realize I needed the rock 'n roll equivalent of Muddy Waters and Jimmy Reed in my life. Leave the free word association to the experts, like Allen Ginsberg and Norm Crosby. Give me the primal poetry of Keith Richards' grinding rhythms: Can't You Hear Me Knocking
Keep in mind, the album from whence this awesome riffage sprang – "Sticky Fingers" – was recorded the same year that the Beatles finally went down in flames, following several years of sonic excess (e.g. "Sgt Pepper's"… sure, it was mind-blowing when it first came out, but has anyone listened to it lately?) and other forms of self-indulgence (Number 9, anyone?). Thankfully, they woke up in time to record one minor masterpiece, "Abbey Road," in '69… and that was pretty much it, unless you count "Let It Be" (not me).  Before long, Paul had turned into the British dance hall dandy he always wanted to be, crooning strange odes to Uncle Albert and other misguided dreck.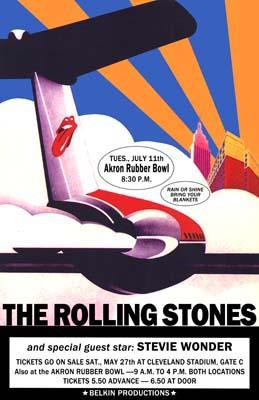 Back to the Stones… At the tender age of 16, I attended my first Rolling Stones concert – at Akron's unfortunately named Rubber Bowl. I couldn't believe my parents let me go. Maybe I'd convinced them I was going to watch late-night soap box derby races at the adjacent Derby Downs. It's hard for me to remember much of what happened on July 11, 1972. I recall enjoying Stevie Wonder's opening set, until police in riot gear tried to make an arrest on the field (they had to beat a retreat under a shower of flying debris). Then I made my way close to the front of the stage, where I watched what seemed like a sloppy, drug-addled performance of songs from the Stones' sloppy, drug-addled masterpiece, "Exile on Main St.," which was released in May of that year. When I first saw the apocalyptic action film "Mad Max" some 10 years later, it reminded me of the Rubber Bowl at the end of the Stones concert – zombie bikers with hollow eyes, stray dogs roaming nearby, small fires burning everywhere… OK, I'm exaggerating (just a little).
The relative letdown of seeing the Stones live didn't stop me from wearing out my copy of "Exile" that year, just as I did with "Sticky Fingers" the previous year. I couldn't get enough of the thick, sweaty groove that Charlie Watts and company laid down on this one – a blues that had something to do with the lack of ventilation in the basement of Richards' vacation rental in southern France, where most of "Exile" was recorded… Ventilator Blues
From a creative standpoint, things seemed to go downhill for the Stones after "Exile." And the next time their roadshow hit the area – '75 in Cleveland – my college friends had to drag me to see them. I'm glad they did. They were in great form, much better than the Rubber Bowl show. Although guitarist Mick Taylor was gone, they'd added Ronnie Wood and brought along both Billy Preston and Ian Stewart on keyboards. Preston was amazing… he had scored huge hits over the previous three years with Outa-Space, Will It Go Round In Circles and Nothing From Nothing. So we were more excited about seeing him than the Stones.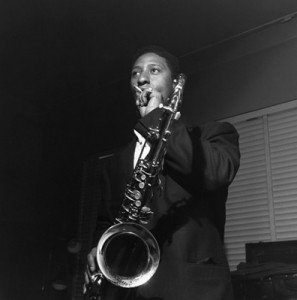 Jagger and the boys regained some relevance in '78 with "Some Girls"… and any band that hires jazz sax legend Sonny Rollins as a guest artist ("Tattoo You" from '81) gets a lifetime pass in my book. But I have to admit, I haven't paid much attention to them since then, except for the occasional remastering of their classic stuff from '63 to '72.
I don't even mind some of the revisionist experiments that Jagger conducted on the bonus tracks from "Exile." What's not to like about this one? I'm Not Signifying
But mainly, the "Exile" reissue sent me back to some of my favorite cuts prior to '72 – including a few of the tunes they recorded as unabashed imitators of their beloved Chicago blues idols. Here's just a short list of some of the stuff I've been digging into from their back catalog…
It used to bother me that the Stones started out as a second-rate blues cover band. Now I can't help but admire how ballsy these guys were, barely reworking tunes by Muddy Waters and Howlin' Wolf. Don't play Muddy's original right after listening to this one… it would only ruin the moment. I Just Want To Make Love To You
A hidden gem from 1964's "12 x 5." This is one of those quintessential Sixties rock songs that make you picture a gang of teenage punks hanging out in someone's dingy basement rec room – swilling Blatz beer, smoking cigars, shooting pool, busting each others' chops… No self-respecting jukebox should be without this tune. Congratulations
Anyone who was surprised by the punk-rock attitude of the Stones' 1978 comeback album, "Some Girls," obviously never heard this number from "Got Live If You Want It!" A collection of small-club recordings from '66, "Got Live" is far from essential. But their cover of the Bobby Troup classic has an undeniable edge… I'm guessing subtlety wasn't a strong point of their mid-'60s shows. Route 66
If the Stones had disbanded right after recording this song, they'd still be considered legends of rock – and the tune's signature riff remains Brian Jones' greatest contribution to the form. The Last Time
I love the fuzzed-out bass that opens this very obvious tribute to the home of Chess Records, where this song was recorded in '64. I've heard people say that Jagger's a poseur… thought that a few times myself… also enjoyed the "rooster on acid" parodies… then I listen to his harp-playing on this tune and give the man his due. 2120 South Michigan Avenue
From "Beggar's Banquet" – 1968. This may be the most underrated song in the Stones' catalog. The opening sounds like something The Black Keys would be proud of. Then it builds into this glorious noise of scratching guitars and Jagger's perfect howls… It's no capital crime, but it's still dangerous. Stray Cat Blues
We'll end where we started – with Keith Richards playing rhythm, the way God and Chuck Berry intended. Listen to how this song breaks down to the brutal riff that kicks it off… then hear Richards answer himself with some tasty slide. Sorry, Beatles fans. This is why the Stones once ruled the world. Monkey Man