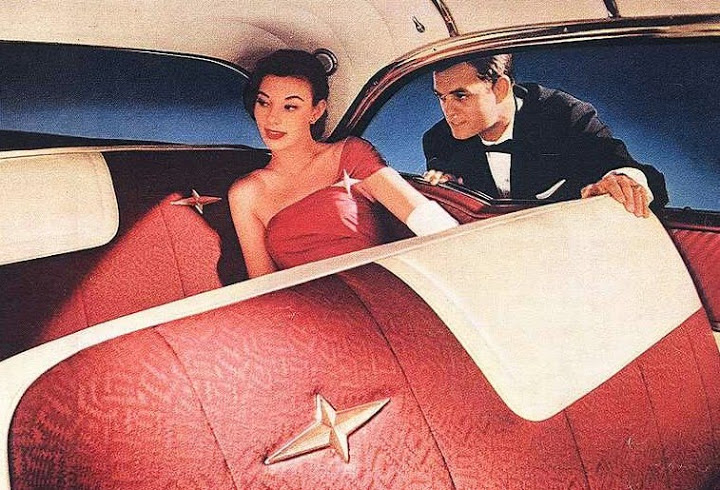 Much has been written about America's love affair with the automotive vehicle. And I'm certainly not the first music blogger to throw together a "car song" playlist. But I'll justify this post by asking, would you rather tool around in a shitty Taurus, or experience RCR's ultimate driving machine? Exactly. So step inside our fancy showroom, grab a cup of stale coffee and test-drive these babies… They're sleek, stylish, powerful and priced to move (eh, let me take that number to my manager).
Ry Cooder put this song on my radar screen with his 1981 cover, but that version sent me back to the original by Billy "The Kid" Emerson, recorded for the Vee-Jay label in 1956. Prior to his stint at Vee-Jay, Emerson helped lay the groundwork for rock 'n roll with Sam Phillips at Sun Studios in Memphis. Among other Sun-era gems, he waxed the very dangerous Red Hot – famously covered by rockabilly legend Billy Lee Riley and, much later, Robert Gordon. But this post is dedicated to that one thing a woman simply can't resist… and I ain't talkin' diamonds. Every Woman I Know…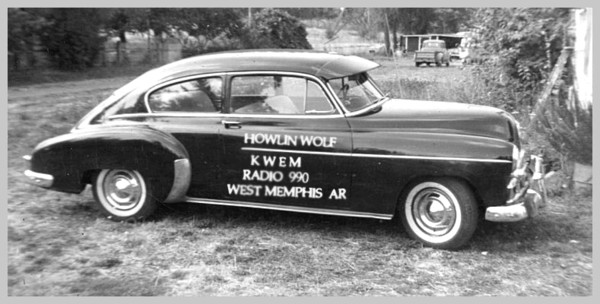 If RCR's research assistants were highly motivated, they'd discover that more songs have been written about Cadillacs than any other vehicle. Hell, Leonard Chess gave them away to his blues artists, hoping they'd conveniently ignore the fact that he wasn't paying them any royalties. Howlin' Wolf fared better than most of them – mainly because he usually held out for cold, hard cash, which he often stored in a small suitcase now on display at the Rock and Roll Hall of Fame and Museum in Cleveland (one of my favorite artifacts at the museum). But Wolf clearly had a weakness for the Caddy, as evidenced by this standout cut from his pre-Chess years. Another fine product from Sun Studios… Mr. Highway Man (Cadillac Daddy)
Guitarist David Lindley is crazy 'bout a Mercury – more specifically, a song written by Bay Area blues artist K.C. Douglas and recorded back in 1949 as Mercury Boogie. The song later was retooled by Steve Miller on his massive-selling album Fly Like an Eagle. But for sheer slide-guitar virtuosity, I prefer this radioactive cut from Lindley's '81 release, El Rayo-X. Almost made me run out and buy one… and I ain't talkin' Tracer. Mercury Blues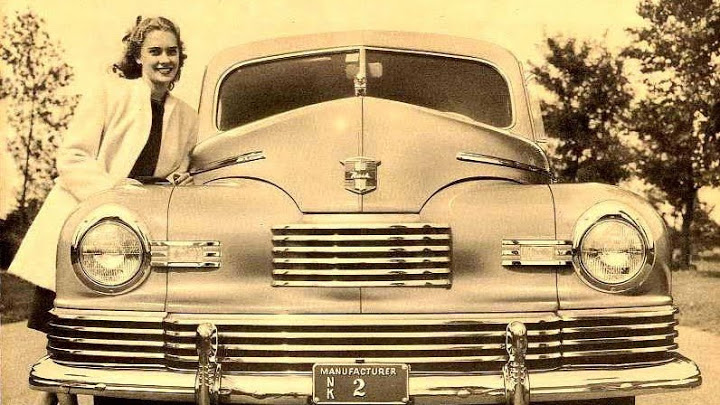 Taj Mahal prefers a Chevrolet – not to mention the diamond ring, a new house and home… anything to impress that special woman in his life. Taj lifted this tune from rural blues artist Lonnie Young Jr., who was recorded by musicologist Alan Lomax during a 1959 visit to the Mississippi Hill Country. Chevrolet
Big Mama Thornton would rather leave the driving to her chauffeur. A very skilled one at that. Easy, knows how to get downtown, likes to take other women for a ride… Do I really need to spell it out for you? This song is often credited to Memphis Minnie, who recorded the original in 1941. But Big Mama brought the Fear of God to the studio when she came up with this powerhouse version for the Kent label in '65. Timid drivers need not apply. Me and My Chauffeur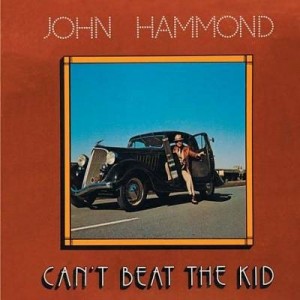 When it comes to the "car as sexual metaphor" song, it's hard to top Robert Johnson's Terraplane Blues. "I'm gon' get down in this connection… keep on tanglin' with these wires, and when I mash down on your little starter, then your spark plug will give me fire." I really don't think he's describing a certain vehicle produced by the Hudson Motor Car Company in the Thirties (then again, no one ever had the chance to ask Mr. Johnson what he had in mind). Love his original from 1936, but I decided to feature an excellent cover by John Hammond Jr. from Can't Beat the Kid – an underrated gem that quickly disappeared after its '75 release on the troubled Capricorn label. Terraplane Blues
Guit-steel master Junior Brown is responsible for two of my favorite car songs, Highway Patrol and this cautionary tale about the dangers of partying on the road. Here in Ohio, that leads to what we like to call "Party Plates" – essentially, scarlet-letter license plates designating that the driver has a DUI conviction. Talk about a buzzkill. Party Lights
Green Light is one of my favorite Bonnie Raitt albums, mainly because it has that let 'er rip, live in the studio feel and features her hard-rockin' Bump Band (with RCR friend Ian McLagan on keys). No accounting for taste, though… She was dumped by Warner Brothers the following year ('83). Here she covers NRBQ's ode to the open road, Me and the Boys. Which probably serves as an apt description of how she liked to hang with her band – just one of the boys. Me and the Boys
We'll close with another tribute to the Caddy – actually a car song and a spiritual. Unlike Miles Davis, Dizzy Gillespie liked to play the fool, which probably kept a lot of hard-core jazzbos from appreciating his unique muse. But I'm a big fan of his R&B-flavored numbers, like School Days, Pop's Confessin' and this tune. Fact is, Dizzy could play a nursery rhyme (School Days, for example) and you'd still be blown away by his amazing musicianship. No one brought it like Dizzy. Swing Low, Sweet Cadillac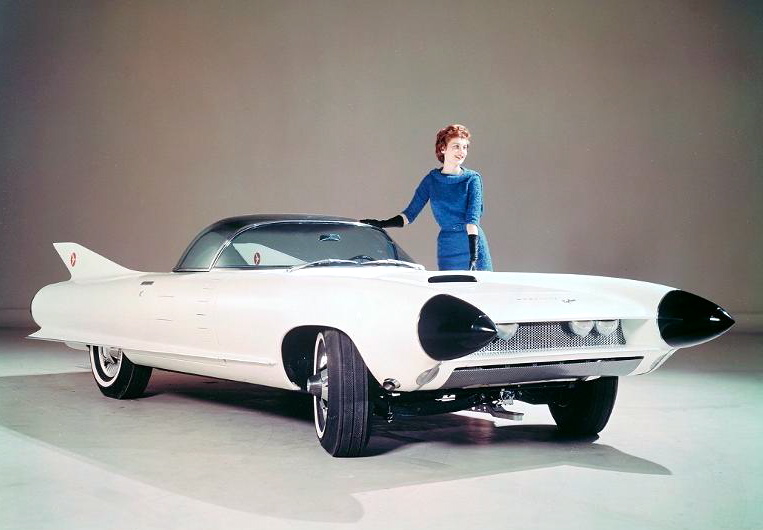 Here's a surreal treat… Chuck Berry on what appears to be a French TV show, backed by what appears to be a French jazz band. What the hell – he still kills it, and his solo is pure rock 'n roll bliss.