Our new Fly Fishing Correspondent, Kevin Swan, reels in some of his favorite Ry Cooder moments from the "pre-Buena Vista Social Club" era: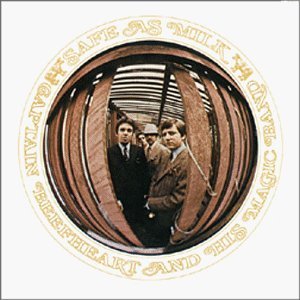 When Rolling Stone magazine published their "100 Greatest Guitarists" in 2003, there were few surprises in the top ten, with one exception: the enigmatic Ryland Peter Cooder. Hand-picked at age 18 to help solidify Captain Beefheart's Magic Band, Cooder's blues-based slide work was already highly prized in the Los Angeles studio scene. (Ry's professional work ethic clashed with Beefheart's unpredictable behavior, finally dissolving in chaos at a warm-up show for their scheduled appearance at 1967's Monterey Pop Festival, when Beefheart refused to sing, then walked, or fell, off the back of the stage.) The final track of "Safe As Milk," Autumn's Child seems to mimic their artistic denouement: Cooder's workmanlike guitar at odds with the throaty, possessed, anti-syncopation Beefheart, not to mention Dr. Stanley J. Hoffman's wandering theremin: Autumn's Child/Captain Beefheart with Ry Cooder
Through the late '60s Cooder kept a full session plate, working with and enhancing a range of artists: The Everly Brothers, Buffy St. Marie (!), The Monkees (!!), Pat Boone (!!!) and some incredible work with the Rolling Stones. (If you want to start a musicians' fistfight, try, "Who played that amazing slide guitar on Let It Bleed?" I say an uncredited Cooder, even if the liner notes disagree.) Let It Bleed/The Rolling Stones (with Ry?)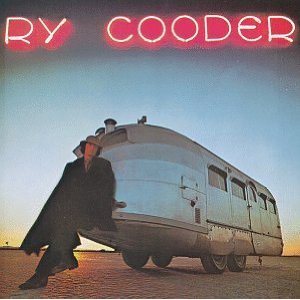 In 1970 Cooder's solo career began with his eponymous album. Hard to imagine now, but this type of raw, roots-based music was nearly unheard of 40 years ago; I doubt much made it out over the airwaves, beyond the odd college station. Sleepy John Estes' Goin' to Brownsville blends his mandolin, electric and slide guitars (although his vocals are, to me, still an "acquired taste"): Goin' to Brownsville
In 1971, "Into the Purple Valley" crystallizes Cooder's love of dust-bowl America, with Woody Guthrie, Leadbelly and Joseph Spence molded into a style evocative of a Depression-era hobo camp. With Hey Porter, the Johnny Cash train-track rhythm is deconstructed, Cooder lengthening and punctuating the time signature with his stuttering mandolin: Hey Porter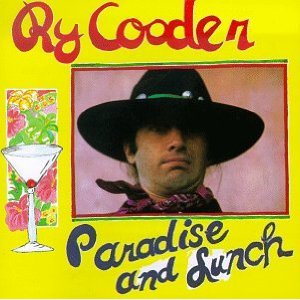 Slide guitar lends itself well to distinctive, signature styles. Duane Allman's death in late 1971 took from us one of the best at that craft. His stinging bottleneck leads on "Blind Willie" McTell's Statesboro Blues are among the most revered among slide-guitar aficionados. Cooder showcases his own unique touch on slide with another McTell song, Married Man's a Fool. It's from 1974's "Paradise and Lunch," which reveals even more of Cooder's vast influences – from Burt Bacharach to Arthur Blake to Bobby Womack. (Tattler, a Washington Phillips reinvention, reveals a growing maturity and confidence and was covered by Linda Ronstadt on one of her mega-mega-selling albums.) Married Man's a Fool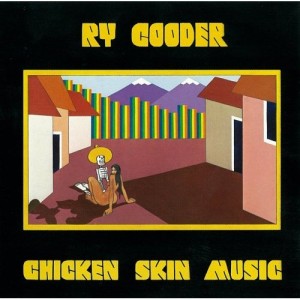 Just when the A&R guys thought they had singer-songwriter Cooder pegged as an American roots guy, 1976's "Chicken Skin Music" threw a curve. Featuring Tex-Mex with Flaco Jimenez, then slack-key Hawaiian guitar with Gabby Pahinui, it was one of many of his collaborations that spanned musical genres. (When asked for definitive Cooder recordings, I usually respond, "Oh, get about 20 or so of his albums, that should do it.") Chloe
The first of his albums to really take my breath away, though, was simply called "Jazz." (A year earlier, my son was born; I named him Ryland. Django seemed a bit too much.) Drawing from early twentieth-century American jazz and blues, with traditional brass and wind backing, it re-visits Tin Pan Alley and the great bands and songwriters of the era. I've read that Cooder found the final recording too sterile and has distanced himself from it, but I find it unique in its scope. Although "Jazz" has been long out of print, you can find audio samples and a few copies for sale here.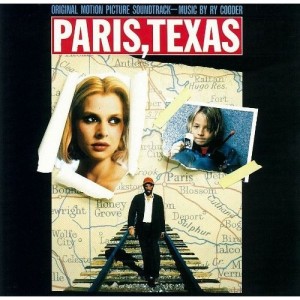 Not fully satisfied with sessions, solo work and touring, Cooder scored dozens of movies, establishing an especially lasting bond with director Wim Wenders. For "Paris, Texas," Cooder presents his doctoral dissertation on Blind Willie Johnson`s Dark Was the Night theme with spare, haunting precision. It is more than mere incidental music for the movie crowd, standing on its own with a rare depth of emotion: Paris, Texas
The Magic Band experience now far behind him, Cooder joined John Hiatt, Nick Lowe and Jim Keltner to form the band Little Village in 1992, named after a Sonny Boy Williamson studio rant. What started out as Hiatt's backing band rather than a musical collective, it boasted Lowe on bass as well as great session drummer Keltner, a long-time Cooder collaborator. Ry must have been in heaven with Keltner at the kit: his style of drumming, sounding very loose but with a laser-like precision, is similar to Cooder's playing – relaxed… with the confidence that comes from decades of hard work:
In the early '90s Cooder presented two more interesting "world music" collaborations. V.M. Bhatt (with Ry's son Joachim on percussion) plays the Hindustani slide guitar on the Grammy-winner "A Meeting By The River," from 1993. A year later, Cooder played on and produced Ali Farka Toure's "Talking Timbuktu," a pan-African musical excursion that floats down the rivers of Mali and up the Mississippi. (Keltner once again held court on the drums.) Those musical roots run centuries and continents deep. They also remain alive and vibrant, with the help of singular artists like Ry Cooder.
R.I.P., Ali Farka Toure… This is amazing — look no further for the roots of John Lee Hooker.