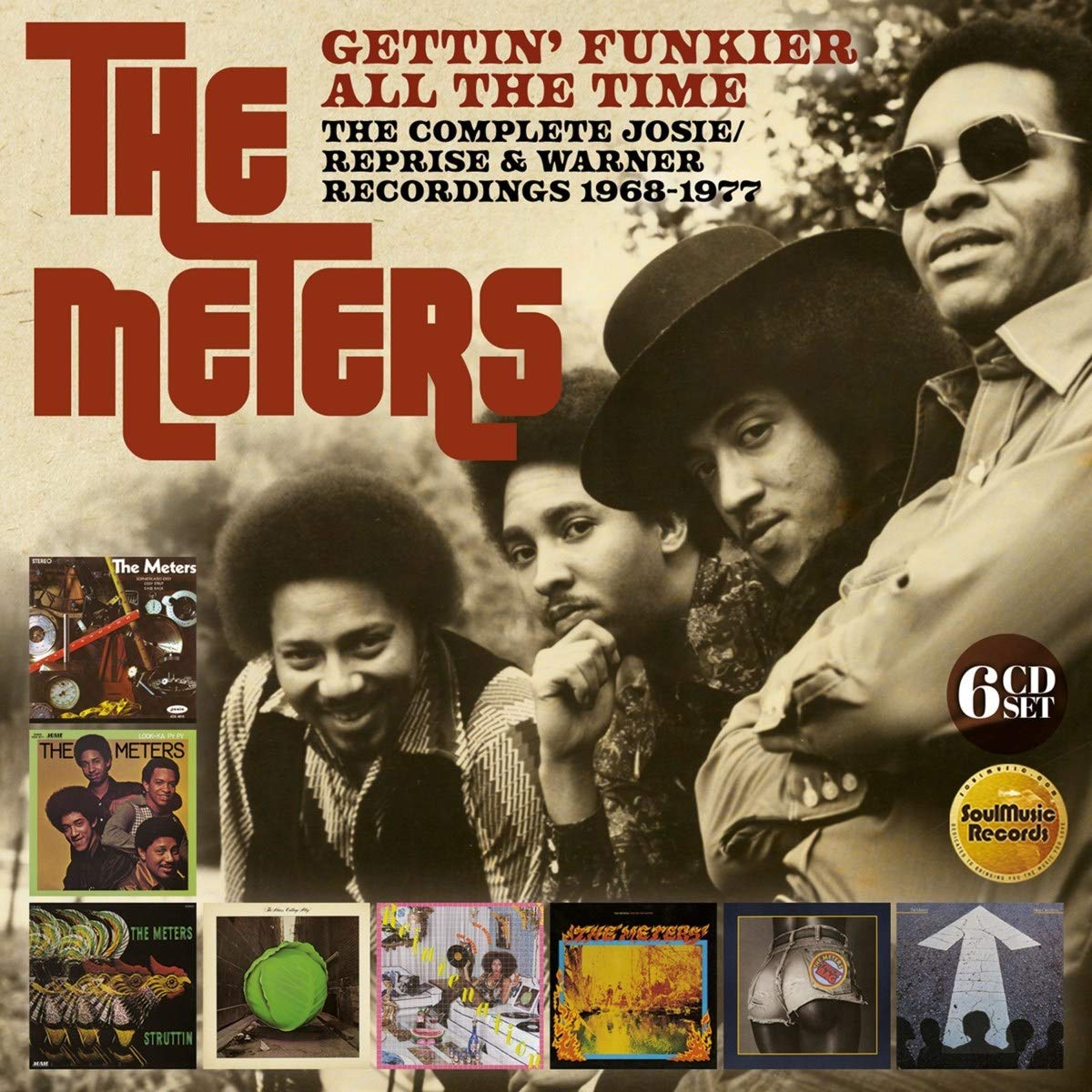 "Your package will arrive in 4 to 6 weeks." Are you shitting me? You mean I can't get next-day delivery from England during a global pandemic?? As my brother likes to say, hell hath no fury like a white man inconvenienced.
But after a long wait (or maybe because of it), I felt like the proverbial boy in the candy store when I finally received The Meters' 6-CD Gettin' Funkier All the Time: The Complete Josie/Reprise & Warner Recordings 1968-1977 (recently released on UK-based Soul Music Records).
What makes this Crescent City band so special? Well, if you're a fan of old-school soul/funk/R&B and tend to gravitate more toward the rhythm side of the equation, you'll probably want to spend a lot of time wallowing in this sweet wonderland — a 116-track journey through some of the greatest grooves ever committed to wax (The Meters remains one of the most sampled bands of all time).
It's tempting to compare these guys with their contemporaries, the legendary Booker T and the MG's. But this useless exercise never quite captures the essence of The Meters' singular sound — originally forged by the classic lineup of Art Neville (keyboards), Leo Nocentelli (guitar), George Porter Jr. (bass) and Joseph "Zigaboo" Modeliste (drums). I'll defer to MOJO contributor and record collector Charles Waring, who offers this take on the band in his thoughtful and thorough liner notes:
"The group's scratchy, loose-limbed funk grooves, which were brimming with sinuous polyrhythms, were tight but also deliciously laid back and unlike James Brown's driving, almost febrile, mode of funk, lacked urgency. Indeed, there was a mellow, almost languid quality — a New Orleans nonchalance, shall we say — to their unique brand of R&B." Well put, good sir… a truly British spin on American bad-assery (the kind we either like to take for granted or flat-out ignore here in the States).
Selecting my 10 favorite cuts from this collection was a painful process (I could've easily pulled that many favorites from each disc), but I'd have no problem taking this playlist to a desert island.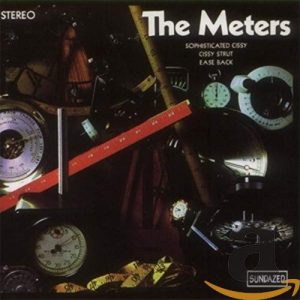 Let's start with a tune that every self-respecting bar band has tried to master, usually without much success. I have a heap of songs in my personal library that were either recorded in or inspired by New Orleans, and one of the most-covered is Cissy Strut. Each variation (including a couple of NOLA brass-band versions) offers its unique pleasures, but you can't top the original, recorded in 1969: Cissy Strut
Keith Richards famously used the term "the fine art of weaving" to describe his hypnotic interplay with fellow Rolling Stones guitarist Ron Wood (after the bluesy flamethrower Mick Taylor left the band, they had no use for another hot-shot soloist). So it shouldn't have surprised anyone when the Stones hand-picked The Meters to join their European tour in 1976. This standout cut certainly proves Richards' theory that the sum is always greater than the parts — although Nocentelli almost steals the show with his sly, funky fretwork. Cardova
As you can tell by now, the instrumental was the band's main form of expression in the early years. This song caught the attention of my favorite jazz guitarist, Grant Green, who turned it into a jazz-funk standard. He didn't necessarily improve on the original… but if Cypress Hill, Public Enemy, 2Pac, Beastie Boys and Ice-T can sample other tunes by The Meters, Green can sure as hell do what he wants with this one. Ease Back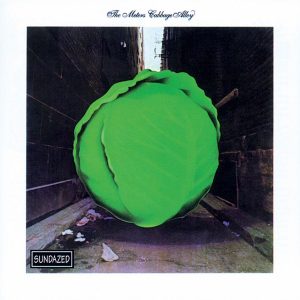 You might question the band's taste in cover material — Wichita Lineman, Jambalaya, Honky Tonk Woman, Come Together… Just for the sake of argument, I'll throw in this remake of a Burt Bacharach song, mainly because it gives Nocentelli an opportunity to stretch out and show off his formidable jazz chops (consider it a nod to one of Green's main rivals, Wes Montgomery). Fact is, this band could cover a tune by Captain & Tennille and make it sound like a NOLA classic. The Look of Love
Somewhere along the line, someone (maybe Allen Toussaint?) encouraged Art Neville to bring his rich, soulful voice to the mix. Even Zigaboo got in on the action (he sings lead on the next tune). And as much as I love The Meters' instrumentals, the added vocal element — combined with even deeper, funkier grooves and an occasional horn section — elevated the band from cult status to legitimate contender. People Say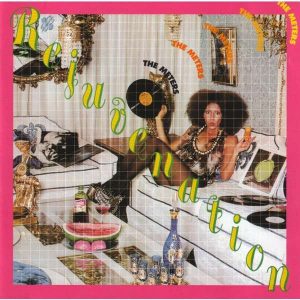 If you're a fan of Little Feat (Lowell George era) and Robert Palmer (pre-MTV), you probably know that The Meters was their greatest inspiration. In fact, Palmer enlisted the band to back him up for his first and arguably best album, Sneakin' Sally Through the Alley. And George contributed his signature slide guitar to this tune, from the band's 1974 release, Rejuvenation. If both men were still alive, I'm sure they'd agree that stealing from The Meters remains the highest level of musical achievement. Just Kissed My Baby
The next tune pops up on another first-rate collection: What It Is! Funky Soul and Rare Grooves. The groove on this one was so strong, they released it as a two-part single in '72. But what does the song's catchy refrain mean? Who gives a shit? If you're looking for lyrical flourishes of the Dylanesque variety, you've come to the wrong place. Chug Chug Chug-A-Lug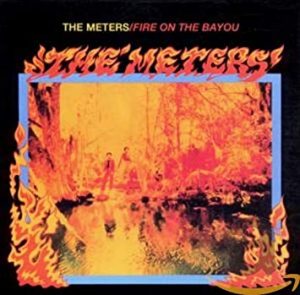 By the time Art's brother Cyril (vocals/percussion) officially joined the band in 1975, The Meters seemed unstoppable… that is, if you conveniently ignored the "business" side of the music business. Waring rightfully argues that The Meters' rock-leaning label, Reprise, never really figured out how to promote the band, which was "too white for R&B radio and too black for pop and rock stations." Regardless, this tune should've been a massive hit. At the very least, it belongs on my list of top 5 songs from New Orleans (yeah, I've watched a few 'sodes of Hi Fidelity on Hulu). Fire on the Bayou
Featuring one of many great vocal performances in the remarkable career of Cyril Neville (Neville Brothers, Galactic, Wetlands All-Stars, Soul Rebels Brass Band, etc), Doodle Loop seems tailor-made for these current Covid times. Yes, the world is more than a little bit under the weather. And maybe the perfect antidote is to blast this song from every front porch on the planet. Doodle Loop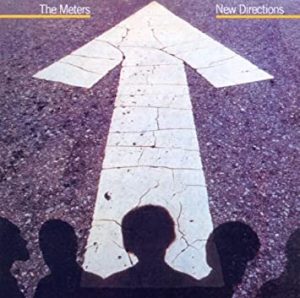 Let's close with a very zen-like message from The Meters: it's time to funkify your life. Without getting too maudlin here, I'll confess that the box of goodness we've just sampled — featuring one of the most criminally overlooked bands in America — has helped me stay sane (sort of) and hopeful (eh, I guess) during this non-stop existential shitstorm. Art, Leo, George, Zig, Cyril… thank you thank you thank you. Funkify Your Life
This playlist is dedicated to the memory of Art Neville, who passed away last year.
The Meters live in 1970(ish) playing another instrumental fave, Look-Ka Py Py. In the liner notes to Gettin' Funkier, Nocentelli explains the creative spark that lit the song: "We were on our way to a studio in Atlanta and the motor just cracked up and fell to pieces on the highway. So what 'look-ka py py' means is the sound of a broken engine." Also, great intro by the inimitable Dr. John: