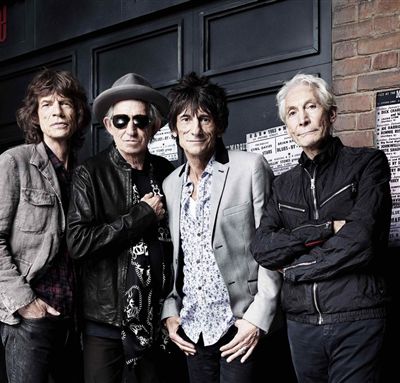 Alright, that last post was a little depressing… Let's consider a few things that went right in 2016.
I'm from Akron, so I'll gladly point out that the Cavs staged the greatest comeback in NBA history to beat those pesky Warriors in Game 7 (use of the word "pesky" will probably get you fired at Sports Illustrated). Also, our beloved Indians had an amazing post-season run before losing to the even more-beloved Cubs in Game 7 of the World Series. And The Rolling Stones released an all-blues album, Blue & Lonesome.
Since I'm clearly not a sportswriter, let's focus on the last item, which seems well-suited to my current state of mind as I ponder the passing of Merle Haggard, Lonnie Mack, Mose Allison, Buckwheat Zydeco, Scotty Moore, Dan Hicks, Guy Clark, Otis Clay and other roots-music heroes in 2016 (amazing that the Stones are still alive and making records worth arguing about).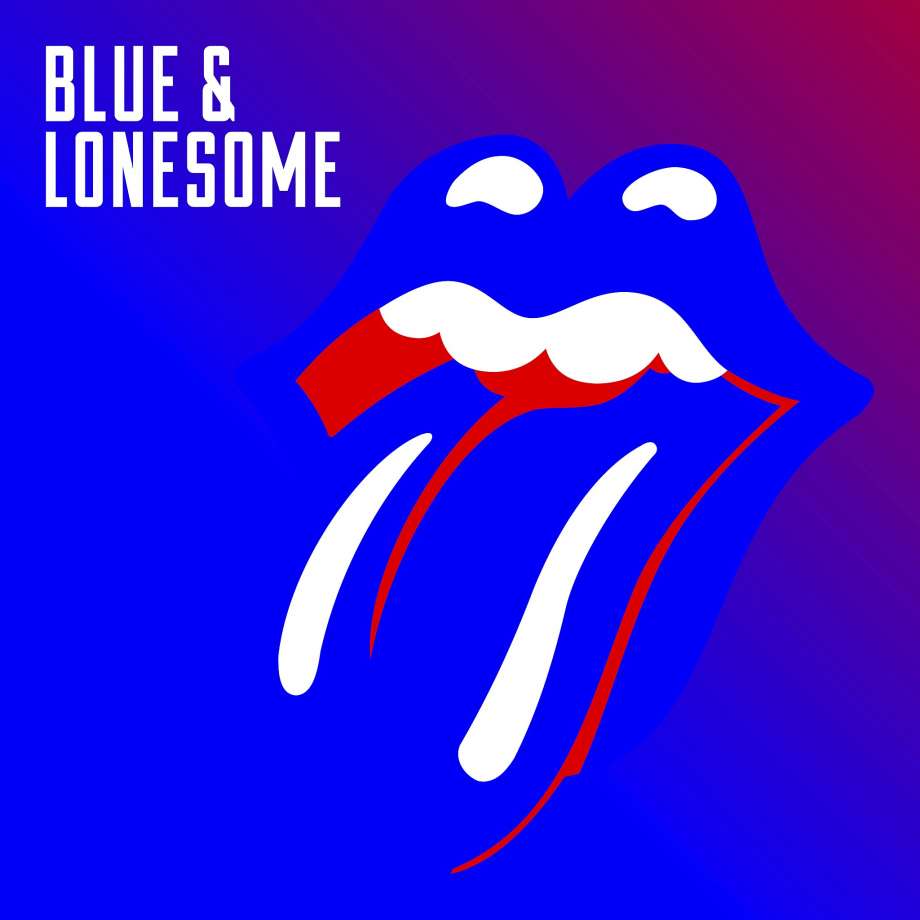 First, let's give the Stones credit for staying remarkably true to the spirit of post-war Chicago blues. Back in the Sixties, Mick and company introduced themselves with frantic, breakneck covers of tunes by Muddy Waters and Bo Diddley. Thankfully, they eventually settled down long enough to record bluesy gems like Love in Vain, You Gotta Move, Stop Breaking Down and Shake Your Hips. They also had the good sense to wait 50 years to devote an entire album to their blues idols, with a level of conviction and (dare I say) authenticity that the Joe Bonamassas of the world simply can't touch. Another big selling point: drummer Charlie Watts was born to play this stuff (in my mind, he's the real reason to keep coming back to these tunes).
That's not to say Blue & Lonesome is a career high point. I personally know 10 people, including myself, who play better harp than Mick (his solo on the title cut sounds like something Little Walter would've farted out in a drunken stupor… but at least Mick approaches his craft with the right attitude). And the music world doesn't need yet another guest appearance by Eric Clapton.
Back on the plus side, the Stones went fairly deep into their personal collections to come up with some surprising choices for covers – including Wolf's Commit a Crime and Eddie Taylor's Ride 'Em On Down (with a couple exceptions, they wisely chose to avoid tunes associated with ace guitarists like B.B., Freddie and Albert King). And that sent me searching through my own archives to come up with 10 songs I'm asking them to consider for their follow-up album, which also should be another all-blues affair (do we really want to encourage septuagenarians to rock?). So call me, Mick.
Several of these songs were road-tested by a band I played in back in the Eighties (although I don't think that admission will help me sell this list with Mick). We were big fans of Billy Boy Arnold, who played harp on Bo Diddley's first recordings for Chess in '55. Knowing that the great Little Walter was Leonard Chess' go-to guy on harp, Arnold decided to strike out on his own that same year and (fortunately for us) record this smoldering slice of menace for the Vee Jay label. The cut also features a 15-year-old Jody Williams on guitar, who went on to play with Bo and Wolf. Mick could easily handle the rudimentary riff, but he probably should let Ronnie Wood take the solo. I Wish You Would
I wouldn't call this next cut by Elmore James obscure… maybe just a little unusual when you consider his mostly slide-driven, hard-rocking sound. Actually, James recorded two versions of Sunnyland. The first (featured here, and recorded for the Flair label in 1954) creates some drama by framing his powerful voice in a loping, stop-time arrangement. The second version from '63 features that familiar "three chords and a cloud of dust" sound that James and band used to fill the dancefloors of Chicago. Up to you, Mick… but if you really want to steal the show (and I'm sure you do), go with this version: Sunnyland
What if Mick wants to do a stream-of-consciousness, spoken-word thing – you know, sort of a blues version of Shattered? I've got that covered too. This blues-rap by Lightnin' Slim (known to his parents as Otis Hicks) also would let Watts and band wallow in a swamp blues groove for about five minutes. That's more age-appropriate than trotting out another tired reading of Satisfaction, right? Lightnin' Blues
You don't have to be a disciple of Little Walter to play harp like Jerry "Boogie" McCain. And I don't mean that in a negative way. McCain is another fine product of the swamp blues tradition, which is to say that he stays in the pocket, gets the job done and throws off just enough heat to show the drunks at the bar that he means business. Also not a bad way to describe the harmonica stylings of one Michael Philip Jagger. Things Ain't Right
If the Stones were looking for an easy way out, they could just recreate a cut from Muddy Waters' Johnny Winter-produced comeback album, Hard Again. The whole thing sounds like the Stones were recruited to back up Muddy… In other words, it's ragged, raucous and irreverent (Muddy gave the album its title when a first listen made his manhood, uh, stand out). Deep Down in Florida
Given his singular and highly personal approach to the blues, Lightnin' Hopkins isn't the easiest artist to cover. But this one seems tailor-made for a Rolling Stones remake. According to the Songfacts website, "the bone of a black cat had special powers, typically allowing its holder to attain a special woman who resists his tangible charms." Since I had few tangible charms to begin with, I often had to resort to more drastic measures, like offering her a $300 ticket to a Rolling Stones concert. But I digress… Black Cat Bone
When the J. Geils Band started out in the late-'60s, they got a lot of mileage out of a simmering cover of John Lee Hooker's Serves You Right to Suffer – not a bad way for an aspiring roots-rock band to gain traction. As I was sifting through my own Hooker collection, it occurred to me that the Stones used to be fairly deft at negotiating trends like disco (Miss You) and punk (Some Girls). Maybe it's time for them to finally admit that they're just another crusty old blues band, and that the only thing that's changed since '64 – when they included Slim Harpo's I'm a King Bee on their first album – is that they now have the chops and collective wisdom that these songs demand. And maybe that's hip enough. This Is Hip
Here's a song my nephew Dan used to play with his band the Barnburners, before he was fired from a local club and had to form a little two-piece called The Black Keys. Might be a nice way for the Stones to pay tribute to artists who missed the first wave of post-war blues but eventually left their mark in the Seventies and beyond. Hound Dog Taylor actually made his way to Chicago in 1942 and even played with Little Walter during an American Folk Blues Festival tour of Europe in '67 (Walter didn't have much use for Hound Dog's relatively primitive sound). But he didn't gain much notice until '71, when blues entrepreneur Bruce Iglauer built his fledgling Alligator label around Hound Dog and his band the HouseRockers, who held down a steady gig at a South Side joint called Florence's Lounge. For this reason alone, Iglauer deserves the Blues Medal of Honor. Gonna Send You Back to Georgia
What about piano-driven blues? Maybe Keith and Ronnie could lay out and give longtime Stones sideman Chuck Leavell an opportunity to shine. Here's a great tune by one of the godfathers of Chicago blues, pianist Roosevelt Sykes. It's not as edgy and sinister as some of these other songs – but then again, I hear Mick is downing a lot more smoothies than shots these days. Drivin' Wheel
Let's close this out with a cut by the legendary Otis Rush, a highly proficient guitarist who also recorded some groove-heavy (i.e. more Stones-appropriate) songs for the Cobra label in the Fifties. Not sure how to describe this tune's main riff… Sounds like something Ornette Coleman and Albert Ayler cooked up in a Soho loft. Sit Down Baby
So there you have it: Blue & Lonesome.2… All cued-up and ready to go at the Stones' next studio session. Mick, our phone lines are now open and ready to take your call.
Father & Sons… Mick and Keith join Muddy Waters and band at Chicago's Checkerboard Lounge, 1981: