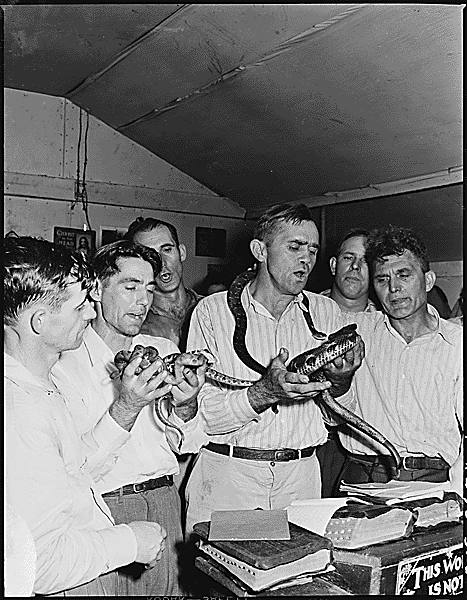 Sunday morning – a time of worship. And for me, that worship involves a cup of joe, the Sunday Times, and a playlist of soul-soothing music. (Hey, I did 12 years of hard time at parochial schools, so you Bible-thumpers can just back off right now!)
Now this sacred songlist is about as close as I get to much-maligned labels like Easy Listening or New Age. But don't expect Mantovani, Enya, Celtic Women or Windham Hill. I'm trying to wake up, not go back to sleep.
On the other hand, I rarely play gospel music on Sunday morning. That's because the best gospel music, in terms of energy level, is right up there with Metallica or the Jonas Brothers. It's really something that should be experienced in person – preferably in an inner-city, African-American, "make you sweat, sway and swoon" church (I'm still searching for the right one, honest… I swear). But as an appropriate soundtrack for Arts and Leisure, it just doesn't fit the bill.
Then again, Sunday morning music should not be without a certain aura of spirituality, as subtle as it might be. I'm thinking Coltrane-like spirituality, as embodied by both John and Alice. Or even the worshipful sound of Bill Evans or Ahmad Jamal on piano. And let's stick with instrumentals for now. I'm going after an ecumenical vibe. Lyrics, like the Good Book itself, are subject to different interpretations and endless debate.
Someone suggested I should mix it up with a little Sanskrit chanting. So I gave it a shot. But I guess I'm a little too American to take that leap. Repetition's cool when you hear it in a song by John Lee Hooker or Lightnin' Hopkins, but kind of annoying when delivered by your yoga teacher. Besides, chanting reminds me of the Hare Krishnas I spent much of the '70s avoiding at airports.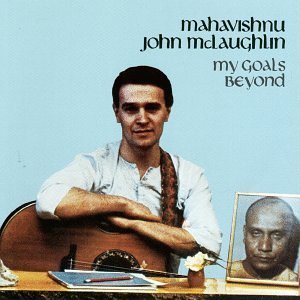 With that off my chest, I'll also admit that one of my favorite Sunday-morning albums is a musical love letter to Eastern culture and religion. John McLaughlin gained fame and notoriety with his fiery electric guitar on Miles Davis' landmark "Bitches Brew" album (definitely not Sunday morning music). But his solo album from 1970, "My Goals Beyond," is something altogether different. The songs were assembled as a tribute to his Indian guru Sri Chinmoy, and McLaughlin plays stunning acoustic guitar throughout in settings that range from single-note meditations to big, droning passages with soprano sax, violin, tablas and drums. It may be a product of its time, but "My Goals Beyond" is a timeless piece of work with moments of great beauty – like this one from his original composition, Follow Your Heart: Follow Your Heart/John McLaughlin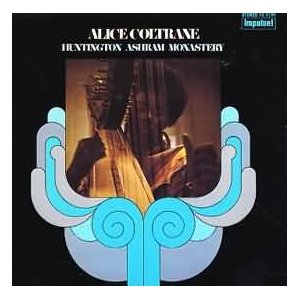 If Alice Coltrane taught us anything, it's that spiritual music isn't necessarily "happy" music – it can be dark and dangerous but still uplifting. And few songs prove this point better than the next one. This groove sounds ancient to me, as old as any root that feeds the blues. The bass player is jazz legend Ron Carter – another Miles Davis alumnus – and he's laying down one of the great bottom lines of all time. Then there's Alice, playing an instrument normally associated with heavenly bliss. But this harp sounds as deep as the dark soil beneath us. It's powerful stuff, haunting yet hopeful… from a master who left us in 2007. Given the huge shadow cast by her husband, she remains one of the jazz world's most underrated artists. Huntington Ashram Monastery/Alice Coltrane
With due respect to Alice, let's move on to a song by John Coltrane – and so many great ones to choose from. In an earlier post, I confessed that I tend to bail out of Coltrane's more manic, atonal pieces. Some would argue that those performances are his crowning achievements. I prefer the more melodic vibe of his Atlantic recordings, as well as his earlier albums for the Impulse! label, like "Crescent" and "Coltrane." Although a jazz standard, this next song – named after Coltrane's first wife, Juanita Naima Grubb – seems to have the more universal appeal of a simple prayer. Naima/John Coltrane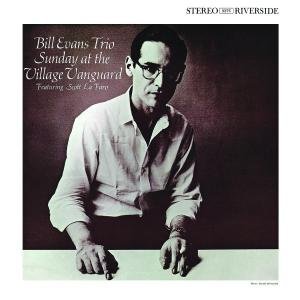 Jazz producer Orrin Keepnews clearly knew good Sunday music when he heard it, which is why he booked New York City's fabled Village Vanguard on Sunday, June 25, 1961, to record five separate performances by pianist Bill Evans and his trio. Two years prior, Evans played a key role in what many critics consider to be the greatest jazz album ever recorded, Miles Davis' "Kind of Blue" (are you noticing a theme here?). Davis loved Evan's quietly expressive playing, and the two shared an appreciation of the empty spaces in music that can create far more drama than a flurry of notes. You can hear the same, sparse delivery on "Sunday at the Village Vanguard," as well as near-telepathic interplay among Evans and his band mates, bassist Scott LaFaro and drummer Paul Motian. Improvisational music of the highest order – appropriate for any day of the week: Gloria's Step (Take 2)/Bill Evans Trio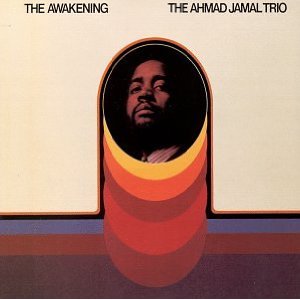 I can't resist including another Miles Davis favorite, pianist Ahmad Jamal… and instead of speaking for Miles again, I'll just share the man's own words (from "Miles: The Autobiography"): "I had gone to hear him once when I was out that way (Chicago, where the Pittsburgh native had a steady gig at the Pershing Hotel) and he knocked me out with his concept of space, his lightness of touch, his understatement, and the way he phrased notes and chords and passages… I loved his lyricism on piano, the way he played and the spacing he used in the ensemble voicing of his groups. I have always thought Ahmad Jamal was a great piano player who never got the recognition he deserved." Jamal's still performing and is scheduled to appear at the Newport Jazz Festival on August 7. I usually start my Sundays with this gorgeous cut from "The Awakening": Patterns/Ahmad Jamal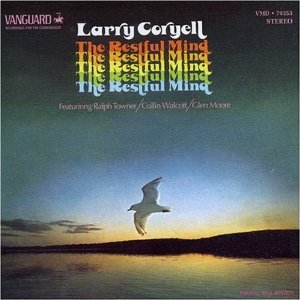 Guitarist Larry Coryell is commonly associated with the band Eleventh House, which played that dreaded form of music called jazz fusion that many of us listened to back in the day. I can't bear to hear five notes of the stuff today (which, of course, takes less than a millisecond for your typical jazz fusion band to play). But Coryell put out a fine acoustic/electric album in '74, "The Restful Mind" – and it serves as a nice companion piece to McLaughlin's "My Goal's Beyond." It has one of those "seagull and sunset" covers with classic Seventies typography… something you'd typically see on the front of a self-help book. But the music inside tells a different story, drawing from sources as diverse as French composer Maurice Ravel, American songwriter Jimmy Webb, and the Eastern-influenced band Oregon, which backs Coryell on "Mind." Trust me, it all somehow works. Julie La Belle/Larry Coryell
The paper's read (mostly skimmed)… coffee's cold… time to walk the dog and pick up whatever bottles landed in my yard last night. But I'm still feeling the spirit as I listen to Astral Traveling, a cut from Pharoah Sanders' 1971 release, "Thembi." And although I've never experienced myself outside of this mortal coil, I get the sense that anything's possible as I drift away on the heavenly sound of Pharoah's soprano sax. My dog sits and stares, but with an ear cocked to the speaker… maybe she's feeling the spirit too. Astral Traveling/Pharoah Sanders
All that talk about Miles and nothing to show for it. I'll fix that. Miles Davis with John Coltrane – 4/2/59, CBS Studio 61, New York City. That sound, that look… Forget about his screwed-up personal life. The man clearly had tapped into something eternal.