Critics haven't been kind to Miles Ahead, Don Cheadle's tribute to jazz legend Miles Davis. But that won't stop me from seeing the movie when it finally shows up here in Flyoverland (opening April 22 at downtown Akron's wonderful Nightlight Cinema). After all, a young Herbie Hancock is portrayed by the Rubber City's own Theron Brown, a very gifted jazz pianist in his own right. In the meantime, I'll offer my own little tribute – this re-post from 2012.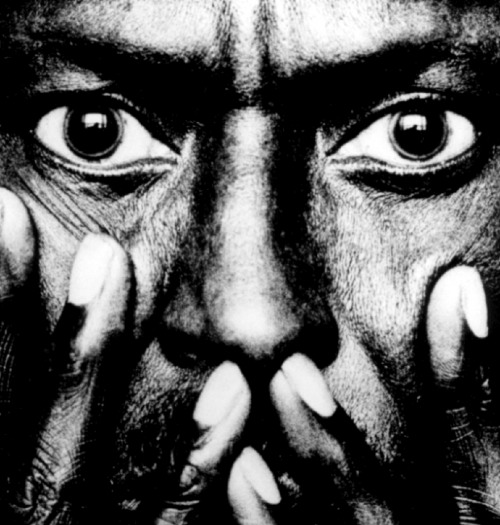 I'm a bit of a "completist," but only with a few select artists. For example, I don't need all 1,000 songs that Lightnin' Hopkins recorded throughout his career. Just give me a little bit of this (the Herald Sessions), some of that (3-4 releases on Prestige and Bluesville), a couple of those (Aladdin, Gold Star, Arhoolie, etc.)… and I'm pretty well set.
Not the case with Miles Davis. The first time I heard his masterpiece Kind of Blue, I wanted it all. I wanted to hear everything even remotely like it… I wanted to hear all the steps he took to get there… I wanted to know how he followed up on such an amazing piece of work… I wanted everything, and I wanted it now.
Well, that was some time before Columbia Records decided to release virtually every sound – including more than a few conversations – that he recorded in the studio. And even if those treasures were available to me at the time, I never would've been able to afford them (The Complete Columbia Album Collection: $237 on Amazon… and that doesn't include the many alternate takes on the other Columbia box sets).
But damned if I didn't end up with virtually everything he waxed all the way through the Columbia years. His earliest recordings with Charlie Parker. The Birth of the Cool. The Blue Note years. Almost all of the Prestige recordings. And yes, everything in the same zip code as Kind of Blue. As my sister Keena likes to say, "how do you have the time to listen to all that shit?"
Now music-streaming sites like Spotify have spoiled all the fun by making these and other recordings readily available with a couple clicks on your preferred digital device. But that's OK. I've been listening to all this shit for years (as Miles himself would probably call it, or worse… read his very profane autobiography). And although I don't pretend to be an expert, I definitely have my favorites in the Miles discography.
You'll notice I don't touch on electric Miles or the "comeback" years (basically everything after his '81 release, The Man with the Horn). Actually, I hung tough with a lot of Miles' electric stuff – especially Bitches Brew and A Tribute to Jack Johnson – and even found a few things to like with his pop-drenched comeback albums. But in my mind, the consistency of his brilliance drops off dramatically in the thick of his funk period, and even more during his comeback. Sorry, I'll never equate All Blues with a cover of a Cindy Lauper song, no matter how well the latter is executed.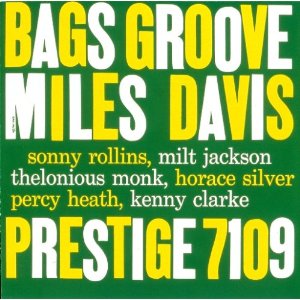 We'll start with Bag's Groove, by vibraphonist Milt Jackson. It's one of those classic jazz compositions – instantly recognizable, often covered. Hard to beat the original, though, as Miles and Jackson were joined on the '54 session by Thelonious Monk. An essential slice of jazz history. Bag's Groove
I'm a sucker for soul jazz, and Miles practically invented the form with this extended workout from '54. Horace Silver sits in on piano (I'm sure this composition set the stage for his many soulful Blue Note originals) and Lucky Thompson creates a smoky, late-night vibe on sax. You know you're onto something special when at 13+ minutes it still seems a little short. Walkin'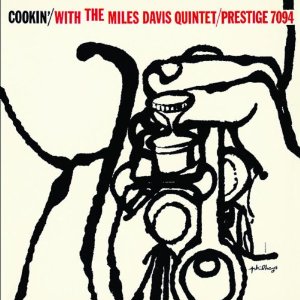 Miles played this next jazz standard throughout his acoustic period. This version was recorded during one of two legendary sessions for Prestige (May 11 and October 26, 1956) that closed out his contract with the label. The band more than lived up to the title of the album Cookin' – it featured John Coltrane on sax, Red Garland on piano, Paul Chambers on bass and Philly Joe Jones on drums. Is there anything more beautiful than the sound of Miles playing a ballad through the Harmon mute? My Funny Valentine
I included this in a previous post, but it bears another listen… many more, in fact. It's one of 10 compositions by Miles on the soundtrack to the 1958 Louis Malle film Ascenseur Pour L'Echafaud (Lift to the Scaffold). Words like searching and timeless don't do justice to the opening of this song. I'm reminded of Sam Phillips' famous description of Howlin' Wolf: "This is where the soul of man never dies." Generique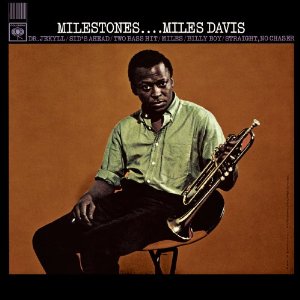 Here's one of the coolest arrangements I've ever come across. The basic theme is a series of quick, stabbing notes – almost James Brown-like – that leads into a layered section featuring some wonderful interplay between Miles and his sax men, Coltrane and Cannonball Adderley. And that leads to some inspired soloing by all three (Cannonball kicks things off with great flair). If I could play jazz, this would be on the set list. Milestones
Exhibit A from the greatest jazz album of all time. If you have it, you already know what makes it special. If you don't own it… OK, I'll be nice this time. Just get it. All Blues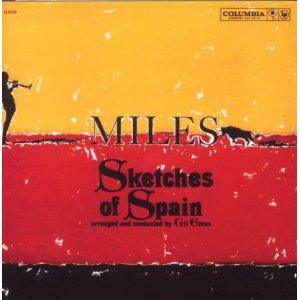 Sketches of Spain – the ultimate "let's give this dive a little class" album. Miles and composer/jazz pianist Gil Evans realized the potential of their previous collaborations on this stunning release from 1960. My favorite moments are near the very end, in the 12-minute closer Solea. Drummer Jimmy Cobb starts crackin' the rim, the orchestra locks into a Latin-flavored rhythm, and Miles dances around it like a matador toying with his prey. Solea
Miles dedicated this next tune to his longtime producer Teo Macero. Drummer Jimmy Cobb lays down a circular rhythm, and then Miles works his magic – jabbing it, caressing it, letting it breathe. Coltrane adds a gorgeous solo too. Deep stuff… from Miles' '61 release, Someday My Prince Will Come. Teo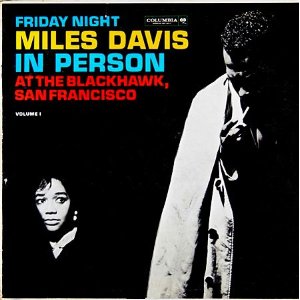 Many critics prefer Miles' performances from December 1965 at the Plugged Nickel in Chicago, where his second great quintet (with Wayne Shorter, Herbie Hancock, Ron Carter and Tony Williams) began deconstructing many of the standards he'd been playing for years. I'm partial to his live recordings at the Blackhawk (1961), simply because Miles sounds every bit as sharp as the fine threads he wore onstage. In his autobiography, Miles bitched about Hank Mobley's sax playing during the Blackhawk dates. Normally I'd defer to the master, but Hank sounds pretty damn good to me on this outing. Neo basically is a jacked-up version of Teo, with pianist Wynton Kelly driving the rhythm a lot harder than he does on the previous cut. Miles' playing on both is magnificent. Neo
The best performances of the second quintet are like great abstract paintings. Individual solos no longer really matter; keys and rhythms float away too. I stop listening for Miles or Shorter or any semblance of form or structure and just let the sound wash over me… the sound of five kindred spirits heading off into the great unknown. Masqualero
Miles. Coltrane. Live. Opening number from Kind of Blue. This is why we live.