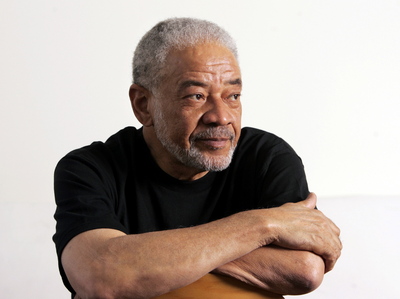 I was trolling through the vast wasteland that is cable TV (one of those many "500+ stations and nothing to watch" moments) and came across a documentary on Showtime about the great singer-songwriter-soulman Bill Withers – "Still Bill."
I'll confess I didn't expect much. To me, Bill Withers is sort of like the Grand Canyon – hard to miss, great place to visit… then you never go back. Or, as Withers himself put it in the movie, "I think I'm kind of like pennies. You have them in your pocket but don't remember they're there." So the first thing I appreciated about the documentary was being reintroduced to some classic stuff that I've always been aware of but never truly appreciated: Ain't No Sunshine
The film reminded me that short, sturdy songs like Lean On Me and Ain't No Sunshine and Use Me are about as good as it gets… almost zen-like in the way they convey basic human emotion. Little pop hymns for the masses – and I mean that in the best possible sense. "The hardest thing to be in songwriting is to be simple and yet profound," said Sting in one of the interviews that underscore Withers towering influence on contemporary pop. "Bill seems to understand intrinsically, instinctively how to do that."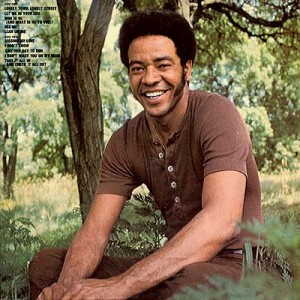 When you listen to a tune like Sunshine, you realize that songwriting really hasn't advanced much since the early '70s. In fact, when you think about a lot of the contrived crap that passes as hip-hop or indie rock – or one of those country hits that seems like a checklist for the Bubba lifestyle – it's easy to argue that the form has actually devolved over the past four decades.
In the film, Withers confesses that he's bit of a manic-depressive. And even though he walked away from the music business in 1985, you can still see flashes of that obsessive focus shared by most great artists. Whether he's worrying over a single couplet (one of his many gems: "Your love is like a chunk of gold, hard to get and hard to hold") or worked up about the phrasing of a chorus, Withers serves as living proof that constructing the perfect three-minute pop song is serious business: Grandma's Hands
The casual feel of his best material hides the fact that there's a hell of a lot of sweat equity behind these mini-masterpieces. And although he hasn't released anything since his last Columbia album in '85, the film shows a very animated, 70-year-old Withers working on a Cuban-flavored tune in his home studio with Latin musician Raul Midon. "He has no problem throwing down when he feels like throwing down," his daughter Kori points out. "When he wants to do something, he's just obsessed. He's all in, up at 2 o'clock in the morning, not eating, not sleeping."
"Still Bill" doesn't delve too much into why Withers left the business, or even his glory years of 1971 to 1975, before he signed with Columbia and veered off into "quiet storm" territory. And the film's directors, Alex Vlack and Damani Baker, readily admit to this shortcoming. Instead of taking a more straightforward biographical approach, Vlack and Baker captured the remarkable spirit of the man as he is today: "…we just realized that he was such an unbelievable guy and the more time we spent with him the more we just kept thinking, 'This needs to be a film about him as a person, not about his life so much,'" said Vlack in an interview with PopMatters. "So I think the more that we just kind of learned about him and spent time with him and just experienced what it's like to be around such a wise and complex, interesting guy that we realized that's the experience we want people to have watching it."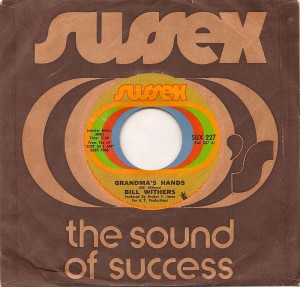 Besides, a lot of the basic biographical information on Withers is readily available on Wikipedia and elsewhere. Born on the Fourth of July, 1938, in Slab Fork, West Virginia… youngest of 13 children… spent his youth as an asthmatic stutterer ("Any dreams I had, I kept to myself")… inspired by his grandmother and the spontaneous singing at her Holy Sanctified Church… joined the Navy when he was only 17… worked at Douglas Aircraft installing toilets into 747s… wrote songs on the side, and saved up enough money to record a few demos… got signed by Sussex Records in 1970 and recorded his first album with the legendary Booker T. Jones at the helm… moved to Columbia in '75 after Sussex went under… eventually became disenchanted with the music business when Columbia execs – and various white "black-sperts," as he likes to call them – kept pushing him away from the stripped-down sound and honest emotions of his original recordings.
In the film, Withers points out that he didn't even own a guitar until around 1970. "I don't know an F-sharp from 9th Street," he said. His first live performance was in front of about 5,000 people, probably around the time that Ain't No Sunshine was rocketing up the pop charts. And given that most of his life has been spent away from the spotlight, it's not surprising that Withers comes across as an exceptionally warm, well-adjusted and centered person, with few if any regrets about his personal and professional decisions. "We are so remiss in overvaluing entertainers – of which I am one, no problem – and athletes and undervaluing the people around us who have less-obvious gifts," Withers said, bringing even greater clarity to his decision to remain outside the public eye.
By the end of "Still Bill," you feel like you've been hanging out with your favorite relative – and can't wait for the next family get-together.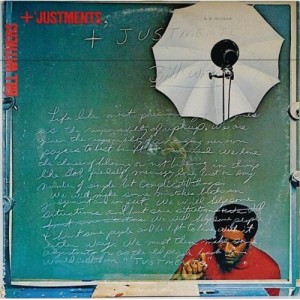 Although Withers engages in a little group bloviation with African-American black-sperts Dr. Cornel West and Tavis Smiley, he can't resist bringing that session back to reality when Smiley decries the dangers of selling out. "I'm not crazy about that word," Withers replies. "We're all entrepreneurs. To me, I don't care whether you own a furniture store or whatever, the best sign you can put up is 'sold out.' Can we make that 'subservient'?"
Once again, Withers is a lot more complicated than his songs and easygoing manner would suggest. He struggled with an obvious (and still slightly noticeable) stutter until roughly the same time that he entered the music business. But he shows no signs of the subservient mindset that can trigger many speech disorders. There seems to be great inner strength and pride behind his decision to spend more time with his family rather than lip-synch his way through yet another TV variety show – or put out yet another over-produced album for Columbia: You Try to Find a Love
Withers is especially emotional when he talks about the issue of stuttering and the need to bring greater self-esteem to children who struggle with it. The film captures his appearance at a fundraiser for New York City's Our Time Theater Company, where he gives a few heartfelt remarks about his own experience as a stutterer: "Let's hope that each kid finds his own personal comfort zone, where he can grow and nurture whatever gifts that he might have. Because if you take away the people who stutter from the world, you're left with a whole bunch of chatty… fill in your own word."
But the film's most touching moment comes near the end, when Withers records a song written and performed by his daughter Kori. As he listens to a playback of the tender, jazzy ballad, he can only cry… probably tears of gratitude for the time he spent away from the "fame game," nurturing the gifts of his children.
Bill Withers on video – with his great touring band from the '70s: Benorce Blackman on guitar, Ray Jackson on keyboards, Melvin Dunlap on bass and the supremely funky James Gadson on drums:
And here's the trailer for "Still Bill"…
"Still Bill" is available on the subscription service Stingray Qello (7-day free trial on Prime Video).