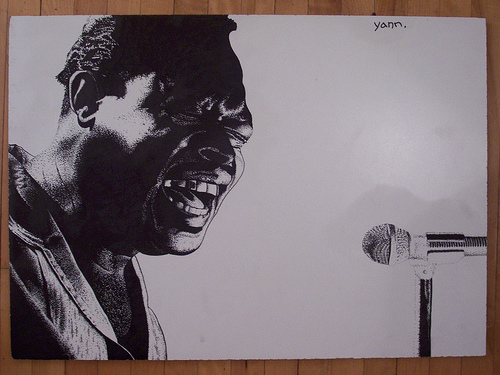 Newly promoted to Keyboard Correspondent for Rubber City Review, Brother Jack is back with this look at the wonderful Otis Spann – a true giant of the blues piano…
If you were looking to broaden your musical horizons back in the Sixties, Ann Arbor was a great place to visit.  I was there at the time doing grad study in mathematics at the University of Michigan, but there were plenty of distractions.
Ann Arbor was a hotbed of folk music in those days, thanks to places like the Ark Coffeehouse and the Canterbury House.  Blues players were everywhere – especially guitar pickers who played in the style of Mississippi John Hurt and Rev. Gary Davis.  Great performers like David Bromberg would breeze through town on a regular basis. There were "hoots" and jam sessions where you could test you own skills.  Skip James, a true blues legend, played at the Canterbury House once.  What a treat.  He was known for his guitar playing and keening voice, but he also displayed a unique piano style.
I played the acoustic guitar, but piano was my instrument.  Commander Cody was playing locally then, doing his best Jerry Lee Lewis on the ivories.  His act was good and gave me some inspiration, but guitar players ruled.  It was hard to find a piano to play, but there were a few places where I could sneak in and practice.  In my mind, I knew it was possible to get that great blues feel on the piano, but I had no idea how.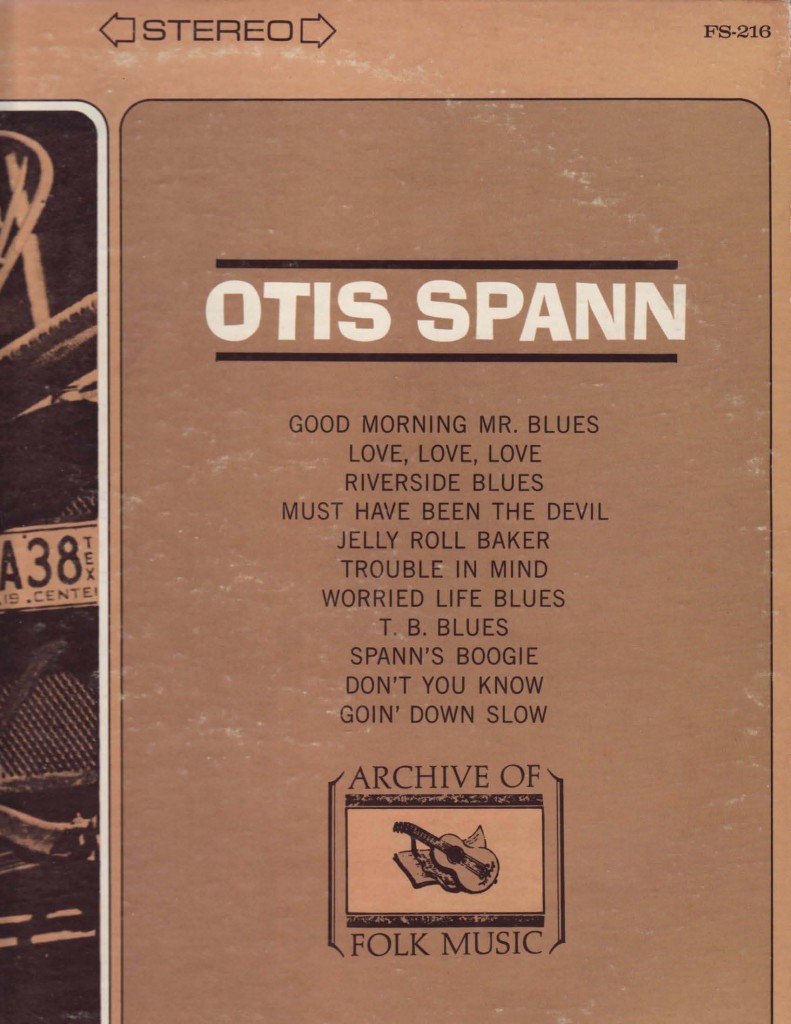 I discovered an Otis Spann LP at my favorite record store near the Michigan campus.  The album was in a series called "Archive of Folk Music" and the notes on the back of the album proclaimed that  "folk music cannot be 'manufactured.'  Most of these efforts are rather slick and facile popularizations of either traditional tunes or 'composed' folk tunes.  Though pleasant, these are not folk music."
This was the philosophy of the times, so I bought the album and quickly found that Otis was my man.  This was deep blues.  Couldn't get much deeper.  I dropped the needle on vinyl and began trying to uncover the secrets of his playing.  It was a great sound.  The guitarists could have their Blind Blake and Blind Lemon Jefferson and Blind Willie McTell.  I would take Otis Spann.
In keeping with musical trends in the '60s, record companies emphasized the folk traditions of the city blues, and Otis was folk, certainly not manufactured.  He learned his craft from the local Mississippi players and from his mentor in Chicago, Big Maceo Merriweather.  He didn't stray from the three-chord basis of the blues, but he found new inventiveness within it.  He was slick and facile in the best sense of the words, and earned a reputation as the greatest of the Chicago blues piano players.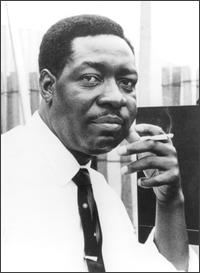 Otis Spann was born in Mississippi but moved to Chicago about 1946 – part of that influx of workers and musicians from the South, the same one that brought Muddy Waters to the city.  Otis began playing with Muddy in 1951 and remained a steady presence in his band until he was replaced by Pinetop Perkins in 1969.
He came from a tradition where the piano player was king of the juke joint, but adapted well to the city blues where he had to compete with amplified guitars and harmonicas.  He became Muddy's mainstay.  Muddy gave him some space and, with his powerful attack, Otis drove the band on many of the tunes.   Listen to how he kicks off I Feel Good and how Muddy starts whooping when the rhythm starts cooking. I Feel Good
To show how the style of Otis developed beyond his mentor Big Maceo, I put together a makeshift jam session where Maceo plays the first chorus of Worried Life Blues and Otis plays the second. Worried Life Blues/Big Maceo and Otis Spann
Otis filled the spaces with blues scales and moved easily from the top to the bottom of the keyboard.  He also clearly learned a few things from another great Chicago piano player who came up from the Delta, Sunnyland Slim.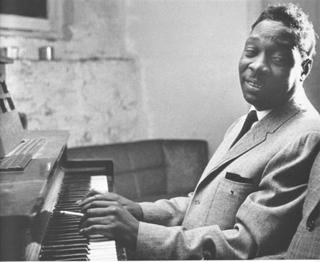 Spann's version of Worried Life Blues is from a 1963 session in Copenhagen for Storyville records.  Once again, we owe the Brits and Europeans a great debt for preserving our music heritage (all is forgiven, Brits – 1776, Herman's Hermits, Engelbert Humperdinck and all that).  The Storyville tracks have been assembled under different titles, and can be found on iTunes as Blues Masters, Vol. 10.  Otis played mostly solo on these, and without drums or guitars to compete with him, he opened up to show the breadth of his vocal and piano style.  These are my favorite recordings of Otis Spann.  Hear how the gentle tapping of his foot and his subtle bass line drive the rhythm better than any drummer. Love Love Love
I loved it when Otis played rumbling solos down in the bass, something you rarely hear from other players.  The smoothness of his playing brings to mind only one other person for me:  Jimmy Smith on the organ. T.B. Blues
If you want to play like Otis, there is help.  First, learn how to play the piano.  Next, get the musical transcription of his solo from the song Diving Duck.  This is from an excellent book of transcriptions called "The Best of Blues Piano," by Todd Lowry, published by Hal Leonard.
Here's where things get a little more technical than usual for RCR, but I'll be brief.  Otis is very hard to transcribe.  He didn't think in terms of three or four notes to the beat, but played however many notes he felt like squeezing in.  Take a look at part of the transcription of what he's playing with his right hand.  Don't worry if you can't read music – you'll get the basic idea.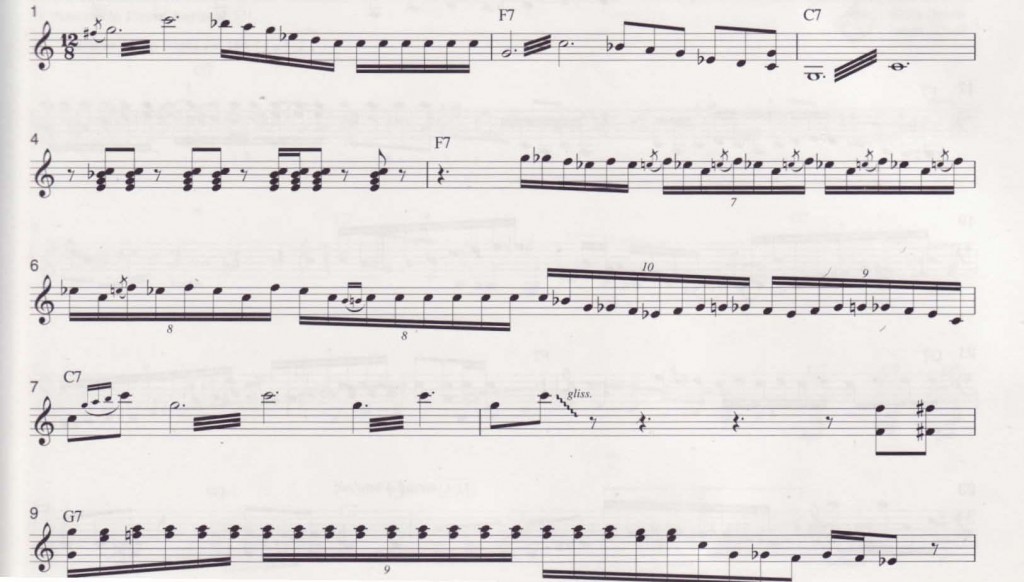 Counting 4 bars to the measure, you can see it shows sometimes 7, 8, 9 or 10 notes to the beat and a lot of notes altogether for 9 measures, especially if you include glissandos and tremolos.  Here is what it actually sounded like (only the first part of the solo is notated): Diving Duck
So Otis wasn't a pianist or composer in the European sense.  He was just playing the blues.  He was the blues.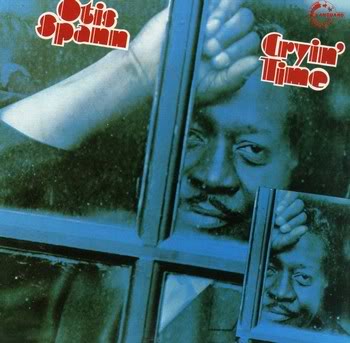 With his easy rhythm and poignant lyrics, Otis had a unique style.  As opposed to Muddy's braggadocio, Otis preferred lyrics like "I been walkin'  'side the river, just me and myself alone," or "If you got to leave me, baby, please set me free."  But he could still barrelhouse with the best.  It's easy to see why he is called the Sweet Giant of the Blues.
The story of Otis largely follows the story of Muddy, and there are some great anecdotes about Otis in the book "Can't Be Satisfied, the Life and Times of Muddy Waters," by Robert Gordon.  (This book is also mentioned in the Oct. 21 RCR blog "Little Walter, By the Book.")
Booze finally took its toll, and Otis Spann died in 1970.  He was only 40.  Muddy said of Spann, "There is no one left like him who plays real, solid bottom blues like he does.  We'd better raise another before it's too late."  Sunnyland Slim, on the other hand, lived and performed until he was 87.  If Otis had taken better care of himself, maybe he'd still be around delivering that solid bottom blues.
Thanks to footage available on youtube (and also the film "Piano Blues" by Clint Eastwood), you can still be astounded by vintage Otis Spann on video.  I can't help but think, where was iTunes and youtube when I was digging through the Ann Arbor record stores?
A final note… The only person I know of who took lessons from Otis Spann is rock 'n roll survivor Al Kooper.   In his book "Backstage Passes and Backstabbing Bastards," he recounts getting several two-hour lessons from Otis in exchange for dinners.   I hope Al will someday tell us what he learned… maybe write another book called "Otis Spann in Six Easy Lessons"?