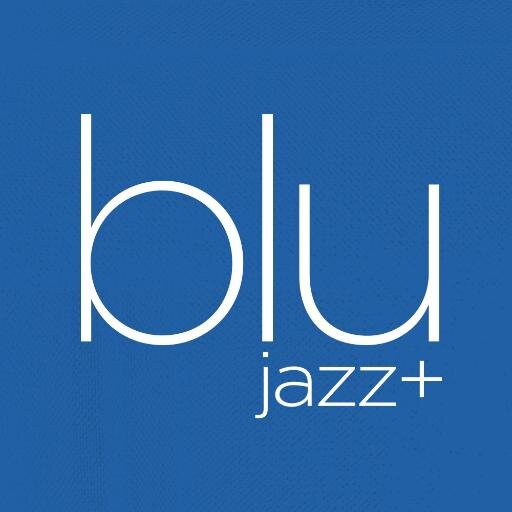 Akron's BLU jazz club will mark its first year in business this weekend. Unfortunately, I won't be there to help celebrate. But I already made up for that slight by spending three nights in a row at the club last week.
I really didn't intend to become BLU's newest barfly. Then I looked at the lineup for Thurs through Sat – Latin jazz pianist Chuchito Valdes, blues/cabaret eccentrics The Claudettes, and the Brooklyn-based soul/jazz/hip hop band Huntertones. Maybe I should knock off an ATM or sell some plasma.
Nah… I decided to forego the Thurs and Sat shows (those are CSI nights, right?) and check out The Claudettes. An Otis Spann-inspired piano and drums duo from Chicago joins forces with an alluring, Nigerian-American Francophile named Yana who likes to sing "yé-yé" classics from the Sixties?? Now that's what I call a rare ticket! Laisse Tomber Les Filles
Then I started to re-think my decision. Why can't I have it all? Why not be like any other obnoxious, self-important music critic and just flash my press credentials at the door? Or at least walk up to BLU proprietor, developer, raconteur and flautist Tony Troppe at his Uncorked wine bar (just across the alley from BLU) and say hi. "What kind of crowd you got for Chuchito tonight?" I asked, innocently. "Want to walk over with me and find out?" Next thing I know, I'm part of a small, unruly gang following the Pied Piper of Maiden Lane over to one of the finest venues for live music you'll find between NYC and Chicago.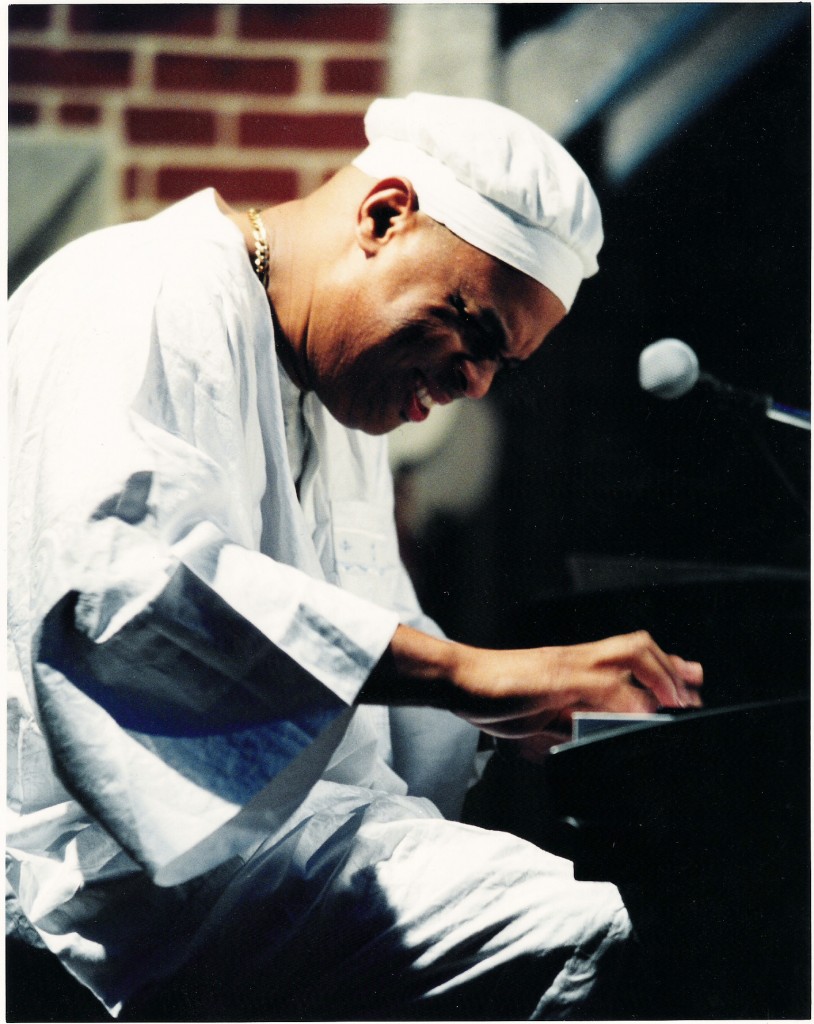 BLU has this great, subterranean vibe (it's either below the alley or above the garage, depending on where you park) with a touch of class. Not too much class, mind you, because what's a jazz joint without a few broken glasses and a gaggle of less-than-respectful patrons? And the latter unintentionally showed us what defines a true master like Valdes. He launched into a gentle, meditative piece that at first seemed buried under the lively conversation at the bar (hey, it was Thursday night in Akron). Then, instead of playing louder, he actually took it down a few notches. That's a ballsy move, I thought… He can't possibly compete with those lugnuts. But no one had to shush them. They ended up just as mesmerized as I was by Chuchito's absolute conviction and the beauty of the simple melody he teased for another 10 or so minutes. It was stunning, really – and the place erupted after the last crystalline note drifted off into space. So that's how you tame the beast.
Of course, he also laid down your standard, hard-driving salsa-flavored fare, backed by the propulsive rhythms of Cleveland's own Sammy DeLeon (timbales/percussion) and a couple of his bandmates. It was a real treat for me, but the makeshift lineup might've thrown Valdes off his game – he seemed a little less than inspired at a few turns. Then again, he's a Cuban-bred and classically trained prodigy, part of a jazz piano dynasty that includes his grandfather Bebo and father Chucho (both are Grammy winners, and Chuchito has been nominated for six of them). So any Valdes on an off-night is still a feast for a guy like me. Here's a taste of Chuchito on an especially good night: Descarga a La Cubana
With ticket in hand, I came back the following night to find out what all this Claudettes fuss is about, and I wasn't disappointed. Pianist Johnny Iguana is the real deal, having toured with Junior Wells and recorded with Carey Bell, among others (I name-checked him in this review of The (R)evolution Continues by the "Chicago Blues: A Living History" band); and drummer Michael Caskey's musical resume includes stints with Chuck Mangione, Koko Taylor and the pan-cultural ensemble Eastern Blok. Together they make a powerful sound, steeped in the legendary blues duets of Otis Spann and S.P. Leary but also weaving in strains of cabaret, vaudeville and even punk rock. They played most of the songs from their new album No Hotel, which recreates a night at the band's namesake, Claudette's Bar in Oglesby, IL – complete with intermission themes and Yana's signature tunes sandwiched between barrelhouse gems like this one: Big Easy Women
Part of the band's appeal lies in Yana's "ya hadda be there" theatrics. She dances, sings, reads books, applies makeup and then hangs out with great indifference next to one of those scrolling digital signs that offers drink specials and a few basic tips for the audience (Try gin with red wine: A "Red Claudette"… $2 upcharge if you want to choose a specific kind of beer… COMING NEXT SUMMER: WASH OWN GLASS…). Then there's the story behind the album's title, which I'll share through a photo of an actual performance contract for one of the band's club gigs… Check out "Additional Notes":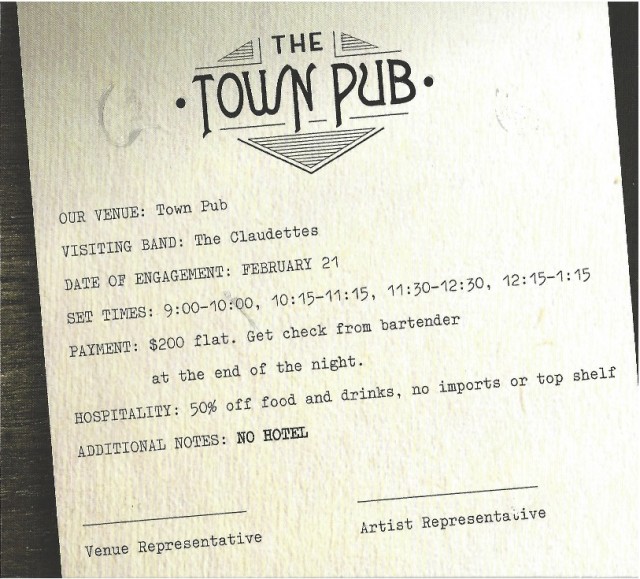 I had a nice little chat with Johnny during the break. I shared my name and he asked "Any relation to Robert Quine?" I told him he was my cousin, and that triggered an outburst of fan-boy musings on Rob, Richard Hell and the Voidoids, other punk-rock influences (the Minutemen and Meat Puppets are band faves) and the great harp player/bandleader Billy Boy Arnold, who Johnny considers a friend. If he didn't have a second set to play, we'd still be there yakkin' about rock, blues and maybe even the Cubs.
I was on the fence regarding Saturday night, but ace sound guy Joe Scott and a few other club regulars (yeah, I was really starting to settle in at that point) seemed pretty jazzed about Huntertones – a band I knew nothing about until, well… last Friday. Then I checked out one of their many clips on YouTube. Hell yes – let's do this.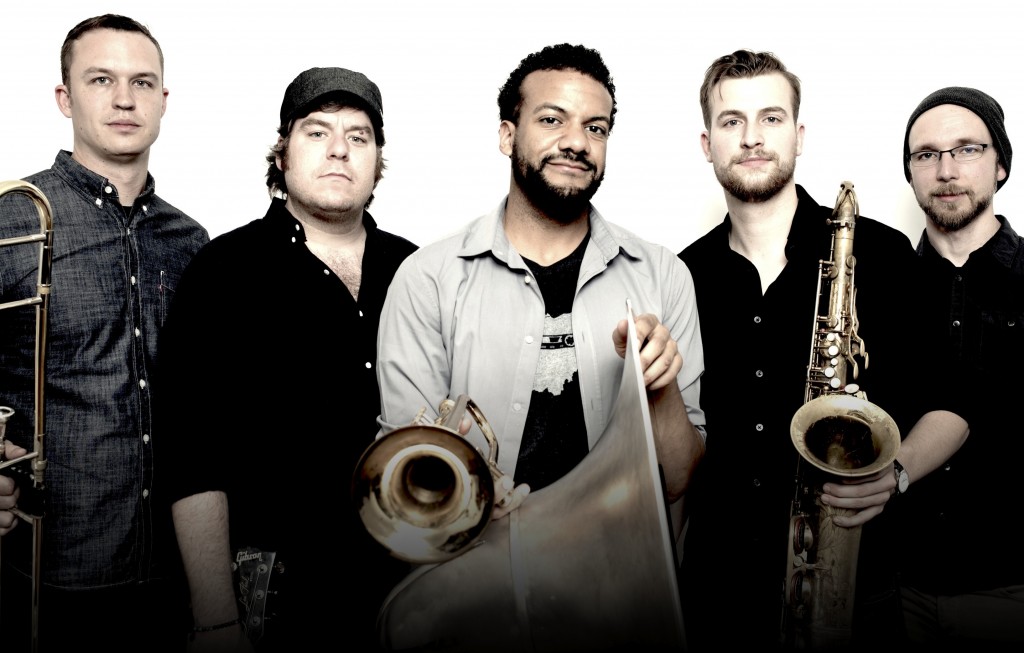 The band was formed in Columbus by several Ohio State music students, including Akron native Jon Lampley on trumpet/sousaphone, Dan White on sax and Chris Ott on trombone/beatbox (a unique combo reference that's making its first, and possibly last, appearance on this site). Without question, this front line is one of the most amazing horn sections I've ever witnessed live – and that includes the awe-inspiring Dirty Dozen Brass Band. Jaw-dropping arrangements, dazzling syncopation, great energy… These guys would've blown the roof off the joint if it weren't buried under a shit-ton of concrete and stone.
As an added treat, the band was joined at BLU by keyboard player and Akron resident Theron Brown, who plays Herbie Hancock to Don Cheadle's Miles Davis in the new biopic Miles Ahead. Although he didn't get much room to move – both figuratively and literally – Brown fit in perfectly with his tasty keys and a powerful organ solo.
The night before, Joe (the sound guy, remember?) warned me that the band would launch into this beatbox/hip hop thing. So I thought, that might be my cue to leave. Goddam I'm glad I stuck around! With Lampley switching to N'awlins-style sousaphone and Ott doing that thing that you rarely hear in a respectable jazz club, the band kicked it into overdrive with a couple of mind-blowing originals. Honestly, it was a lot more artful than you'd think… Ott can flat-out shred the trombone, but his beatbox almost stole the show. I will never scoff again at the mention of this oft-maligned skill.
Alright, I'm now exhausted. Check here for details on Saturday's "BLU Jazz Jubilee" celebrating the club's one-year anniversary. One of my favorite piano players, Jackie Warren, leads an all-star lineup at 7, and Sammy DeLeon takes the stage with his smoking-hot Latin Jazz Septet at 9:30. SEE BOTH SHOWS FOR $25! (he scrolled). If you live anywhere near Akron, stop down and see what's cookin' at BLU.
Huntertones live in Adam's Room… and no, that's not the name of a club – it appears to be an actual room in Adam's apartment.
And here's the true, untold story of The Claudettes (well, I guess it can't be untold if it's now on video):