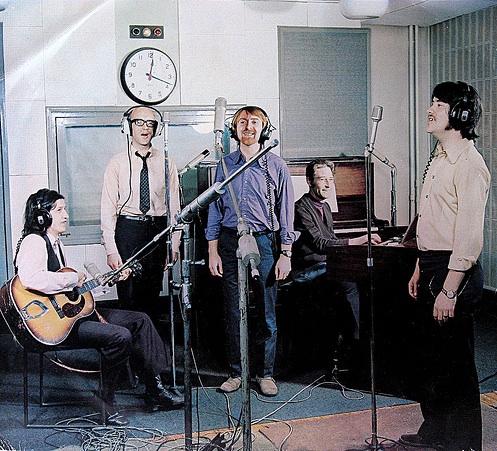 How's that for a blowhard title?
The operative word being "moments"… which speaks to one of several fundamentally different ways that we experience music.
Some folks like it in the background, like aural wallpaper. Now, I'm not going to waste valuable bandwidth trashing smooth jazz, Enya or Muzak. I actually felt a tinge of sadness when I found out that Muzak filed for Chapter 11 bankruptcy protection last year. But I tend to have a hard time ignoring ambient music – I'm always trying to figure out what song is being reprocessed, and whether or not it's an actual improvement over the original.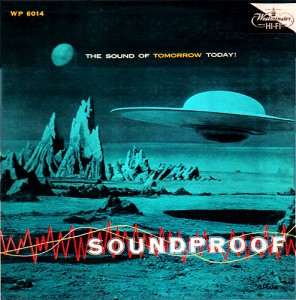 Years ago, I was toiling away in a Muzak-fed workplace when I kept hearing this nagging melody… Why is this so disturbing? Then I suddenly realized I was listening to an orchestral remake of Journey to the Center of Your Mind by Ted Nugent and the Amboy Dukes, and my head almost exploded. I found out later that Nugent actually tried to purchase Muzak just to put it out of business. So I'll give the company credit for following through on this diabolical act of revenge.
Other folks just wanna dance. Nothing wrong with that… In fact, that's probably a far healthier approach to music than this constant need to analyze every song and identify every conceivable influence.
Some of my more literate friends are all about the lyrics. They trace their musical lineage back to Dylan, who begat the Beatles who begat Elvis Costello who begat a whole slew of contemporary indie poets. Unfortunately, some of these modern-day bards approach things like rhythm and musicianship with an attitude bordering on contempt.
I recently came across a quote from guitarist Geoff Muldaur (Paul Butterfield's Better Days, The Texas Sheiks) in the Austin Chronicle that seemed to describe where I come out on this issue:
"I'm miserable at listening to singer-songwriters, because I'm not interested in the (singer-songwriter's) music, and I don't listen to the words," Muldaur said. "Zero. I come at it from the music. If the lyrics hold up, if the music is compelling, I might listen to words – if they're spectacular and draw me in. Take 'Gee Baby, Ain't I Good to You,' as an example. 'Love makes me treat you the way I do. Gee, baby, ain't I good to you.' That's it."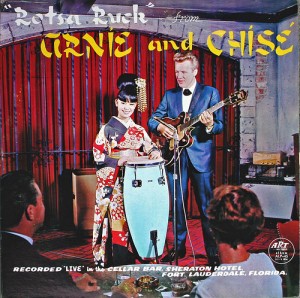 Which brings us to the malcontents at Rubber City Review and other obsessive-compulsive types – mostly musicians and record collectors – who simply can't get certain guitar licks or horn parts or vocal flourishes out of their heads. Sadly, these retained musical moments don't go away – they begin to crowd out other basic thoughts, such as those involving food, personal hygiene and the speech patterns of spouses and family members. Help stop this terrible affliction…
OCD-related maladies aside, I've always noticed that musicians use these moments as shorthand to describe what they like about a certain song, artist or genre.
When I was putting together my post on Robert Quine, I came across a tribute from an old friend of Rob's, Procter Lippincott (from the music site Perfect Sound Forever). Here he describes a process that should be familiar to most musicians:
"We never listened to whole tracks together. In fact, on most occasions, as I recall, we listened only to that particular instant on any track that we felt made it great, even breathtaking, in its impact. It might have been A Thing of the Past, for instance, where Shirley of the Shirelles' voice cracked on the first word of the phrase, 'Thi-i-s-s is the moment to decide' (my choice), a syncopated line on 'Waltz for Debby' (Bill Evans' 'Live at the Village Vanguard'… his), or the pregnant pause right after the head in Power to Love on Jimi Hendrix's wildly uneven 'Band of Gypsys' album, before Jimi cranks up the volume to take another unearthly solo (mutually appreciated). Quine typically was not as accepting of my choices as I was of his, but we kept at it endlessly, searching for our secular epiphany."
Here's that moment (and more – I just couldn't cut off the solo) from "Band of Gypsys": Power to Love/Jimi Hendrix
In the best spirit of this process, I've asked brothers Jack and James to join me in sharing some of our favorite musical moments. I promise to be accepting of their choices – even if I'm convinced they suck – and I look forward to joining them at the upcoming Rubber City Roundtable: "Why Our Opinions About Music Are Much More Important Than Yours."
Tim: Charlie Parker may seem like an obvious choice, but I wonder how many jazz musicians became junkies after hearing Bird's ultimate throwdown to his fellow be-boppers? This is from a compilation of his recordings on the Savoy and Dial labels (one Dial collection even included this sample as a separate track, listed as the "Famous Alto Break"): Night in Tunisia/Charlie Parker
Jack: This is one of those slow blues that only a good blues singer can sing. I'm talking about Muddy Waters. With a top-notch band that follows his every breath. "Don't say I don't love you, cause I stays out late at night long… You know I'm a country boy and I don't know what's going on." It's great, but the growl and cry at the end really nails it. Country Boy/Muddy Waters
James: It had to be the mid-'70s when I first heard Reconsider Me coming from a record vendor's booth at a Pensacola flea market. When I asked who the singer was, the vendor said he thought it might be Tom Jones. "Tom Jones can't sing like that," I said. Not even in his dreams. It turned out to be New Orleans crooner Johnny Adams. For reasons I still don't understand, the song was included in a compilation album called "The Streak," which also featured that Ray Stevens ode to exhibitionism. I don't know how to categorize this sound. Swampolitan? I do know there aren't many vocalists, alive or dead, who could sing with this particular combination of sophistication and scary passion. Listen to Johnny's bloodcurdling falsetto on the chorus. Reconsider Me/Johnny Adams
Tim: Couldn't resist another perfect falsetto – this one from gospel singer Claude Jeter, who passed away in January 2009. You probably didn't read about it in the paper or see it covered on Entertainment Tonight. Which makes sense, because he had one of those transcendent voices (like the previous example) that seem to exist in another world… one that would relegate Madonna Ciccone to a lifetime of obscurity. Here's my favorite moment – actually, two soaring falsettos by Jeter – from my favorite tune by the Swan Silvertones: Mary Don't You Weep/The Swan Silvertones with Claude Jeter
Jack: The great James Booker… Is he playing in front of the beat or behind the beat?  You figure it out. He sure is creating a lot of excitement with just a couple of chords. Keep On Gwine/James Booker
James: I Ain't Got Long has to be one of the most deep and moving performances I've ever heard on record, and the story behind it is incredible. A prison warden overheard the legendary Bahamian musician Peter Elliot singing the song in his cell, where he was awaiting execution, and was so moved that he arranged his release. Elliot later fell to his death through the open window of a Nassau bar. The song is performed by a group of Elliot's friends in the same alley where he died. It's from the classic collection of field recordings, "The Real Bahamas." This is as real as it gets… (we'll just play the whole thing) I Ain't Got Long/Sam Green and group
Anyone else want to weigh in? Doesn't even have to be an actual piece of music… I'll leave you with this little slice of studio banter between Leonard Chess and Sonny Boy Williamson (warning: don't play this for the kids) as you ponder which nugget you'll send me for a future post: Little Village/Leonard Chess and Sonny Boy Williamson
Today's Record Store Day… Go spend some cash at one of the 700 independent record stores left in the U.S. so they can stay open for another year.