This is really just a cheap excuse to share a few samples of some pretty cool tunes I've been listening to lately. So if you're one of those Northern Soul nuts from the UK, don't expect me to illuminate you on stuff that you don't already own.
But I can't help but feel we're in the midst of a major soul music revival in the U.S. – and since RCR's research team is currently on vacation, I can only point to a few pieces of second-hand or anecdotal evidence. (If you're one of our faithful readers, you already know that this is the last place you'd go to calibrate your barometers of hip.)
The first is an article in the New York Times from 2007, which reported that soul music is back with a vengeance. So if I recalculate for Flyoverland and adjust for the paper's previous inaccuracies, I can say without qualification that the soul music revival may or may not arrive here by 2015.
The second is the theme song to a great new series on HBO: "How To Make It In America."  My daughter turned me on to the show, which is sort of the NYC equivalent of "Entourage," but without its constant references to celebrity/showbiz drivel. "Make It" has a lot going for it – a couple of winning lead actors (Bryan Greenberg and Victor Rasuk), crisp writing, sharp images of street life in Manhattan and Brooklyn… And any show that features the luscious Lake Bell and character actor Luis Guzman – not to mention Cleveland native Kid Cudi in a nice supporting role – gets on my preferred list right away.
Back to the music… The theme song, I Need a Dollar, is by Aloe Blacc, an LA native of Panamanian heritage. And it's an outstanding example of contemporary soul with an ear to the past. In fact, I thought it was recorded in the Seventies until I did a little digging to find out otherwise. And judging from some of the online chatter I've come across, the song is probably generating a little more buzz than the show itself (which still hasn't been greenlighted for a second season on HBO… Don't make me send the RCR Nation to your doorstep, HBO programmers!). I Need A Dollar/Aloe Blacc
Exhibit C involves a trip I made a few nights ago to a local watering hole. Now the Rubber City's a lot of things, but trendsetting probably isn't one of them (unless you count Devo, Chrissie Hynde, The Black Keys, LeBron James and the invention of the zipper). Still, I couldn't help but notice – beyond the fact that I was easily the oldest person in the room – that the relative youngsters in the bar were listening to vintage soul music, and digging it! I can't tell you that this same scene is being played out in bars around the country (I'm not allowed to travel out of state). But I have to say this makes me feel slightly less depressed about the future of today's youth.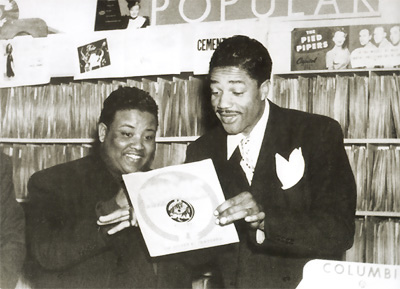 I also have a strong hunch that there's a lot of first-rate soul music out there that remains buried or very hard to find, maybe more so than any other genre. And some of these tunes sound like they sprang from the rich catalogs of Stax-Volt and Motown instead of some obscure label in Nashville.
It could have something to do with the proliferation of smaller, independent studios as recording technology became more widely available and affordable in the Sixties and Seventies – places like Malaco in Jackson, Mississippi, where aspiring, road-tested soul performers could go and spend some gig money to record fairly decent "vanity" projects, either with their own bands or local musicians. It could also have a lot to do with the gospel tradition and the churches, which served as kind of a farm system for up-and-coming talent.
Whatever the reason, I feel like I'm just scratching the surface of America's greatest musical export… and I could easily spend the rest of my life being surprised by the quality of stuff out there that you can only find in someone's lettuce crate at a flea market. But my crate-diving days are over, so I'll continue to count on the kindness of relatives and friends to bring me the goods.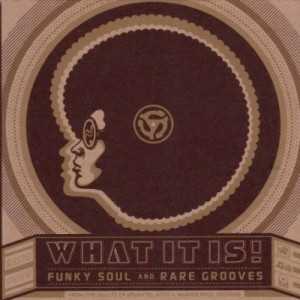 Thankfully, some of these gems are showing up on recent collections like Rhino's "What It Is! Funky Soul and Rare Grooves." And one of my favorite cuts on that 4-CD set is the tune Fairchild, written and produced by Allen Toussaint and performed by the relatively unknown Willie West. It was released on the New York-based Josie label in 1970, but it features the fearsome rhythm section of The Meters from New Orleans. I'm not sure what happened to West, who plays acoustic guitar on Fairchild. But it's a shame he didn't put out more cuts like this one – a prime slab of southern soul. Fairchild/Willie West
Here's another tune written and produced by Toussaint (let's just agree this guy is an American icon). It's sung by Zilla Mayes, who recorded a few R&B sides on the Mercury label before unleashing this minor soul masterpiece in 1969 on SSS International, based in Nashville. I'll thank nephew Dan for turning me on to this one… All I Want Is You/Zilla Mayes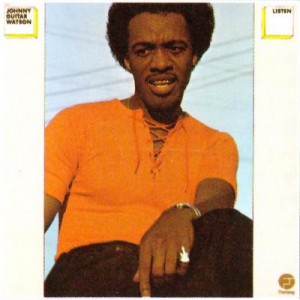 Some of you may be familiar with Johnny "Guitar" Watson's slick funk hits, like Ain't That A Bitch and A Real Mother For Ya. Others might prefer his legendary blues recordings on the RPM label in the mid-'50s – amp-melting workouts like She Moves Me, Hot Little Mama and Too Tired (if you don't have those in your collection, leave the site now and go get them… we'll wait for you). But Johnny went through a little transition period in the early-'70s when he recorded a couple of albums for the Fantasy label – home of Creedence Clearwater Revival and whole slew of straight-ahead jazz acts. Although clearly in the soul/funk vein, Johnny's Fantasy recordings never stray too far from the down-home blues that he perfected on the streets of Houston. Check out his patented, stinging attack on this cut from "Listen": Why Don't You Treat Me Like I'm You're Man/Johnny "Guitar" Watson
Even a well-regarded soul label like Stax-Volt had a few treasures buried in the vaults. Carla Thomas scored big with hits like Gee Whiz and B-A-B-Y, but this tune easily tops both of those with a deep soul groove that only Steve Cropper, Donald "Duck" Dunn and Al Jackson Jr. could deliver. It's from the appropriately titled "Hidden Gems," a collection of 20 outtakes recorded for Stax-Volt between 1960 and 1968. Another potent reminder that the Memphis label simply couldn't miss in its heyday… Sweet Sensation/Carla Thomas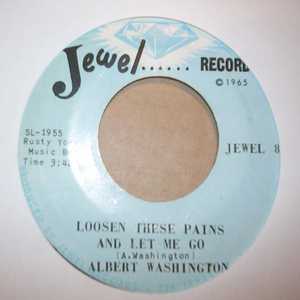 Albert Washington is one of those fine but obscure soul performers who never quite made it to the big time. Born in Rome, GA, and raised in Cincinnati, Washington started out in the gospel tradition (the Gospelaires) but eventually made the move to more secular pleasures, playing for years at local blues joints like the Vet's Inn near the Ohio River. He cut some first-rate singles in Cincinnati, mostly for the Fraternity label and often with the great Lonnie Mack on second guitar. One of his songs – Turn On the Bright Lights – was even covered by Jerry Garcia for a solo project. This next tune was recorded at King Studios in 1970 (for a nice overview of Washington's career and the Cincinnati blues and soul music scene, check out "Going to Cincinnati: A History of Blues in the Queen City" by writer/harp-player Steve Tracy). Loosen These Pains And Let Me Go/Albert Washington
If you think you don't know Fred Wesley, think again. He spent years anchoring James Brown's horn section, blowing his fine funky 'bone on cuts like Hot Pants, Doing It To Death (a million-selling single), Mother Popcorn and many other of the Godfather's hits. And his later recordings – with artists ranging from the Count Basie Orchestra to the Klezmer collaboration Abraham Inc. – betray Wesley's more adventurous spirit… not to mention a highly eclectic taste in music.  This next cut was released in '74 (without J.B.) under the name Fred & The New J.B.'s… It's a steamy slice of funk from a true master of the form. Breakin' Bread/Fred Wesley & The New J.B.'s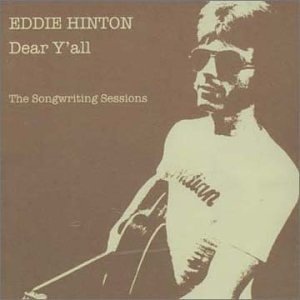 Eddie Hinton might be the most unsung hero in the history of soul music. He spent most of his career as a session guitarist and songwriter, most notably at the fabled Muscle Shoals Sound Studio, where he contributed to a string of hits recorded by other artists. You can hear his tasty guitar on a cut we featured in a previous post ("Those Chimeless Holiday Classics") – Every Day Will Be Like A Holiday by the Sweet Inspirations. But he saved the best stuff for himself, and some of his demos blow away tunes that other artists were recording as singles on major labels. Build Your Own Fire and 18 other demos are included on "Dear Y'all: The Songwriting Sessions." If you're a fan of deep southern soul, just get it… Build Your Own Fire/Eddie Hinton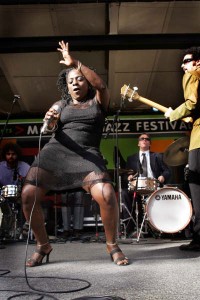 I'll close this out with a recent release on the wonderful Daptone label (for a great piece on the label and its driving force, Gabriel Roth, go here). For a short period of time, the label was offering a generous sampler for free on amazon's mp3 site – definitely the best (legitimate) steal I've ever come across online. Based on a near-religious experience I had seeing Sharon Jones live at a small club in Cleveland, I view these folks as modern-day missionaries, spreading the good word of true funk and soul while struggling against the forces of evil unleashed by antichrists like the Black Eyed Peas. And guitarist Binky Griptite must host one hell of a radio show. If you don't have any Sharon Jones in your life, you should fix that right now. This next tune features one of her labelmates – Lee Fields, a former chitlin'-circuit performer who seems to epitomize the term "rare soul." Here's the title song to his excellent new release, "My World"… Enjoy! My World/Lee Fields
Sharon Jones & The Dap-Kings on the BBC's Later with Jools Holland… Accept no substitutes — this is how it's done: