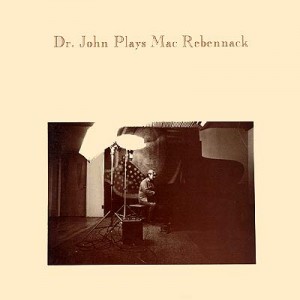 Dr. John, the Night Tripper. Gris-gris man. Guru of hoodoo. Master of New Orleans rhythm and funk.
With Dr. John, New Orleans native Mac Rebennack created one of the most memorable characters in music. Part Mardi Gras Indian and part conjurer of dark spirits, Dr. John seemed rooted in traditions that had little to do with the psychedelic rockers he toured with back in the Sixties. And he probably sent more than a few hippies to the psych ward with the voodoo-inspired look and sound of the Night Trippers, his traveling band of New Orleans refugees: Gris-Gris Gumbo Ya Ya
On any given night, you might see a fire dancer, a snake handler or even a magic trick or two. But the band's sinister sideshow was just part of the story. Dr. John remains the real deal – a visionary genius who has been reinventing Crescent City soul since he started playing guitar in the Third Ward back in 1954 (he switched to piano after the ring finger of his fretting hand was almost shot off during a fight). And if you only knew him from classic records like "Gris-Gris" or "Right Place, Wrong Time" – or even from one of his guitar-driven instrumentals from the '50s like Storm Warning – you were probably knocked sideways (like I was) by his 1981 release "Dr. John Plays Mac Rebennack."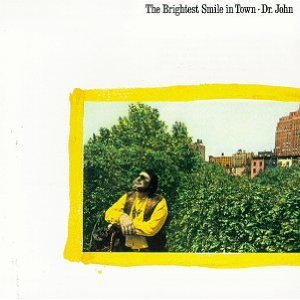 That album and a follow-up release titled "The Brightest Smile in Town" (1983) captured Dr. John's first and only solo recording sessions on piano. Professor Longhair, James Booker and other masters of New Orleans piano get their due, but the solo albums mostly serve notice that Dr. John has a wonderful style that's all his own – and very few living peers when it comes to "radiating the 88s." Here's a stunning original that he wrote for his mother: Dorothy
As he points out in his excellent book "Under the Hoodoo Moon: The Life of the Night Tripper," the solo project for the small Clean Cuts label was something he initially dreaded because "it reminded me of my greatest professional nightmare – that I'd end up a solo-piano lounge act, staring at Holiday Inns or bowling alleys for the rest of my natural life."
The sessions ended up having a liberating effect on Dr. John, who had grown tired of playing the same old stuff. "The audiences loved those earlier [New Orleans/Mardi Gras] songs, but I found they were also ready for music on a higher plane, sounds that appealed to a spiritual awareness, not just that low-down meat level. But I tried to keep the old street-side New Orleans flavor in there, too…" which is especially apparent on this original, a tribute to his father: Big Mac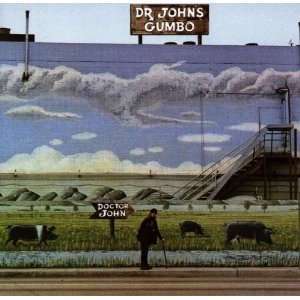 In an earlier release called "Dr. John's Gumbo," he brought together some of New Orleans' finest (including the first-class horn section of Lee Allen and Melvin and David Lastie), to cover a number of Crescent City classics… songs like Iko Iko, Big Chief, Little Liza Jane and this one, a favorite back in the day at Angola State Penitentiary: Junko Partner Despite the grim subject matter ("the anthem for the dopers, whores, pimps, and cons," as Dr. John puts it in his book), Junko Partner has that funky, joyful vibe that seems to pour out of the best New Orleans R&B.
With the Clean Cut sessions, Dr. John mostly avoids the usual New Orleans fare in favor of more unexpected standards like Hoagy Carmichael's The Nearness of You, the traditional Wade in the Water, and this Latin-tinged number by Brazilian composer and cavaquinho player Valdir Azevedo: Delicado
The sessions have a very informal and organic feel to them, like Dr. John just plopped himself down at a piano in an empty hotel lobby and started running through every song he'd ever learned. "I probably prepared less for those two Clean Cut albums… than for any other I'd ever done," he said. "I just had to go in there and wing it; because of my fear of performing solo, I knew if I thought about it too much, I'd have frozen."
The stripped-down sessions took place at a small studio near New York City's Chelsea neighborhood. Just the basics – baby grand piano, a two-track recording system… and Dr. John, of course. Hard to miss with that combination.
Dr. John on video… Here's a solo performance from 1981, the year Clean Cut released "Dr. John Plays Mac Rebennack." Oddly enough, it's part of a skit from Second City Television (SCTV), the Canadian sketch comedy show that first introduced viewers in the U.S. to John Candy, Catherine O'Hara and Eugene Levy, among others. Dr. John also acted in this sketch – "Polynesian Town," a takeoff of the movie "Chinatown":