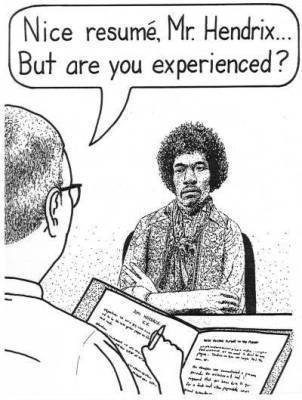 Here's an idea I borrowed from a fellow music blogger: What's the first record you ever owned? ("Kristian" described the joys of receiving Guns n' Roses' Appetite for Destruction as a Christmas gift.)
Depending on how old you are, maybe that should read "stole" instead of "owned." Or it could reference any of the following: 8-track, reel-to-reel, cassette, CD, mp3, mp4, streaming audio, youtube or telepathic transubstantiation (new technology we're working on here at RCR).
For those of us who grew up in the Sixties, it boiled down to one of two formats – 33 or 45 RPM. And my first buying decision was informed by a small transistor radio that I had perched on the sill of my bedroom window.
Up until I was about 10 years old, that radio was primarily used to broadcast play-by-play coverage of Cleveland Indians games, which I listened to religiously even though the Tribe rarely won. Meanwhile, my first real exposure to rock music involved sitting outside the closed door of my brother's bedroom while he and his buddies played early albums by the Stones, the Animals and the Young Rascals. God knows what they were doing in there – and I wasn't really willing to find out. Entering that room would surely lead to great ridicule and maybe even physical abuse. I was all about listening to the music… from a safe distance, of course.
Then I started hanging out with a friend down the street, whose older brother had a curious mix of rock and jazz albums that seemed to capture the spirit of '67 – The Doors, Thelonious Monk, Jefferson Airplane, Coltrane, Cream, The Beatles (Sgt. Pepper's)… My friend's brother made me feel a little more welcome, probably because he was way too stoned to care that a couple of 11 year olds were rifling through his record collection. I also spent a lot of time at the local recreation center, where I heard the song Light My Fire about 1,400 times. Literally. (72 summer days x 20 listens per day… my wife checked the math.)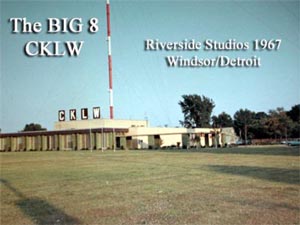 Given my newfound interest in hippie rock, I started to tune out the Tribe games on the radio and tune in to CKLW, also known as "The Big 8" – broadcasting out of Windsor, Ontario. Now I don't mean to give short shrift to the birth of free-form FM radio in Cleveland with progressive rock stations like WMMS and DJs like Billy Bass, "the classical gas, the man with the special stash." But that little phenomenon didn't begin to take hold until more than a year after the Summer of Love. Before then, you had to really scour the dial to come up with something worth listening to. And even though CKLW was technically a Top 40 radio station, those wacky Canadian DJs would still manage to weave in a few soul and Motown nuggets – not to mention an acid-fueled rock song or two. Eventually, the station was forced to add more Canadian content (known in the biz as "CanCon") at the expense of American soul. Goodbye Marvin Gaye… hello Gordon Lightfoot.
Anyway, I probably still had a couple of fresh box scores on the bedside table when I first heard Jimi Hendrix on my Japanese transistor. And I distinctly remember the experience (so to speak). It was like I'd accidentally dialed up a transmission from a distant galaxy, where advanced lifeforms had developed amplifiers powerful enough to vaporize our entire planet. The opening riff of Purple Haze was like nothing I'd ever heard before… It sent a jolt right through me. I kept a watchful eye on my Sony, expecting it to burst into flames at any second: Purple Haze
I had to find out right away who it was. The DJ never mentioned the artist, and the founders of google were about five years from taking fetal classes in computer programming. Luckily, the words Purple Haze were now seared into my skull. So I walked over to my friend's house to ask his brother. "Oh yeah, that's Hendrix, dude… he's heavy." Haze, Hendrix, Heavy… Time to scrape together all the change I'd gathered from around the house and head down to the O'Neil's department store with my dad, who'd let me roam while he "rubbernecked."
In 1967, O'Neil's was the epicenter of downtown Akron – a massive structure that housed every basic item you'd need for the modern American lifestyle (and if you couldn't find it at O'Neil's, you simply walked across Main Street to shop at the store's doppelganger, Polsky's). O'Neil's had a record department on the 6th Floor, and you'd get there by taking a series of escalators that became increasingly narrow and rickety as you neared the summit.
I survived the climb and walked over to a young, crisply dressed man who looked like he managed the New Christy Minstrels. "Do you have anything heavy by Hendrix? Purple Haze, perhaps?" He looked at me like I had a third arm growing out of my forehead, then suddenly remembered the exotic artifact that somehow got filed next to Herb Alpert and the Tijuana Brass. On the cover: an odd-looking black man flanked by two even stranger-looking white guys, all three with afros. Inside: some of the wildest sounds ever committed to wax.
I plopped down my four or five bucks – which, if you account for inflation, would mean you'd need to secure low-interest financing to purchase an album today – and made the precarious descent to the first floor, ready to defend my new purchase from any form of assault. If I had somehow lost my balance and fallen head-first, I would've sacrificed my face to get that record home in one piece.
I barricaded the door to our family room, carefully took the record out of the sleeve and delicately placed the needle on Are You Experienced. And it opened with that classic riff from Purple Haze. Clearly, I was being way too careful with my new find. This damn thing could protect itself… maybe I should've been more concerned about dad's cheap Heathkit hi-fi.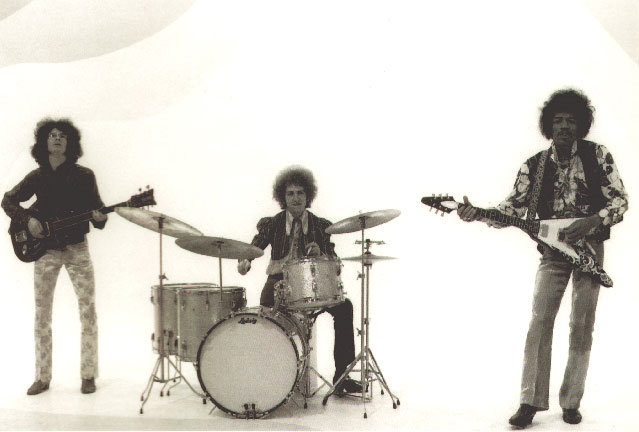 I could go on endlessly about the many pleasures of Hendrix's first album. And not all of them had to do with powerful, mind-melting riffs.
The Wind Cries Mary – one of the most beautiful and lyrical rock songs ever written… The Wind Cries Mary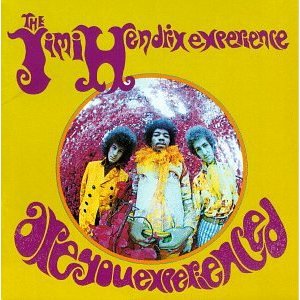 Third Stone from the Sun, which took thousands of impressionable young teenagers on a trip across the galaxy (and we didn't even have to leave our bedrooms)… Third Stone from the Sun
Hey Joe – a truly great blues song, right up there with anything by Muddy or Wolf… Hey Joe
And Manic Depression – Mitch Mitchell's ultimate throw-down to any rock drummer who followed… Manic Depression
As you can probably guess by now, I went on to buy hundreds of albums, even more CDs and enough mp3s and 4s to fill an 80GB iPod. And I have a wall of cassette tapes in a closet that I'm afraid to toss, because one of them might hold that long-lost piece of music that I'll never be able to get back. But Are You Experienced remains my greatest find, and I don't think I'll ever feel as transformed by a new sound as I did when Purple Haze first melted the plastic cover off my half-watt Sony.