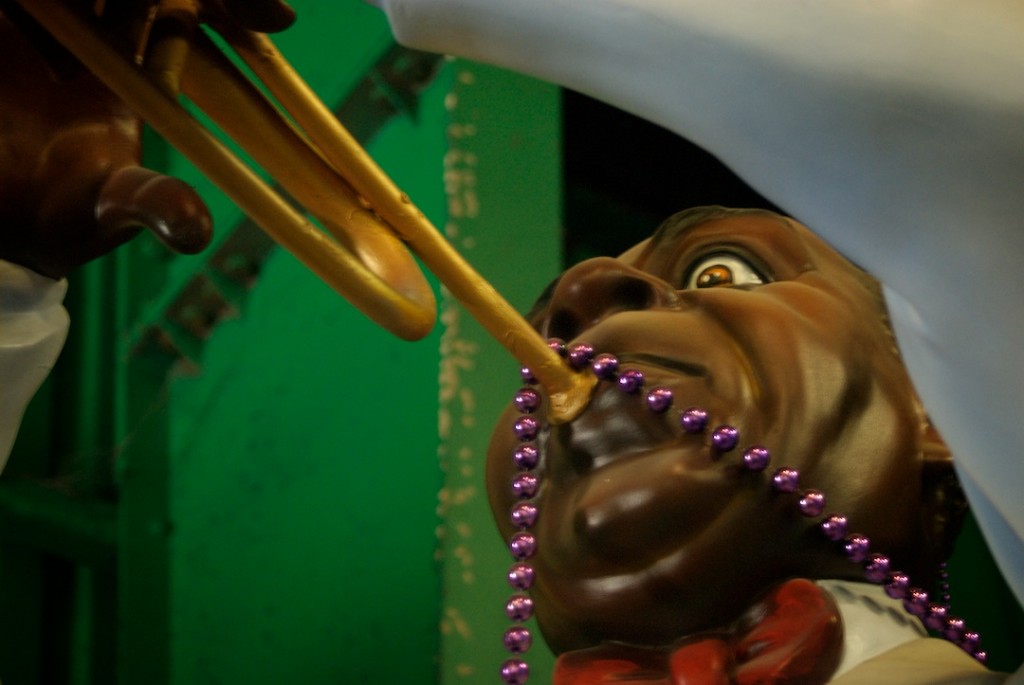 Since Brother Jack did such a great job of taking us down to New Orleans in his last post on James Booker, I decided to stay there – and offer up a few of my favorite examples of Crescent City Soul.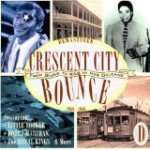 The history of New Orleans R&B is filled with characters like Roy Montrell – incredibly talented musicians who kept the tradition alive but received little or no recognition for their efforts.  Montrell played on countless sides during his 20-some years as a session guitarist and toured with New Orleans elite, including Fats Domino.  But he only recorded two singles under his own name.  My first pick makes the case that they should've kept the tape running a lot longer…  It features some of the Crescent City's best players – including the great Earl Palmer on drums and the one-two punch of Red Tyler (baritone) and Lee Allen (tenor) on saxes.  Don't let the title fool you… (Every Time I Hear) That Mellow Saxophone is a masterpiece of manic energy. (Every Time I Hear) That Mellow Saxophone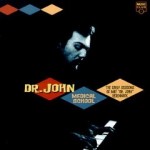 Even casual fans of the New Orleans tradition are aware of Dr. John's legacy as a first-rate piano player, soulful singer and conjurer of dark spirits.  But few know that the man who started his career as Mac Rebennack was an equally dangerous guitar player with a slashing style.  (In his highly entertaining autobiography, "Under a Hoodoo Moon: The Life of Dr. John the Night Tripper," Rebennack notes that he switched to piano after someone shot the ring finger on his left hand.)   The best of Rebennack's guitar-driven singles, along with a few other novelties, can be found on "Medical School: The Early Sessions of Mac 'Dr. John' Rebennack" on the Music Club label.  Listen to him work out on the aptly titled Storm Warning… Storm Warning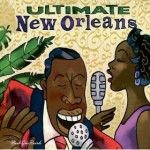 The legendary Professor Longhair cast a long shadow over every Crescent City keyboard player who fell under his spell (although he may have been outdone by the ridiculously talented James Booker).  Thankfully, we can find many examples of his masterful playing on a number of releases, including a fine anthology on Rhino.  But I keep coming back to a classic version of Big Chief, recorded in 1964 at the studio of famed New Orleans engineer Cosimo Matassa.  Oddly enough, this tough-as-nails single features Dr. John on guitar and relegates an even better guitar player, Earl King, to the role of "whistler" – while Longhair sounds a little buried under the stabbing horns.  But it all works… and it's hard to find better examples of what n'yawlins rhythm is all about… Big Chief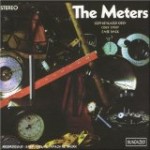 The easiest way to describe the Meters is "Booker T & the MGs filtered through New Orleans"… but it doesn't begin to capture the essence of a band that churned out one monstrous groove after another during an incredible run from 1965 to 1977.  Although singer and keyboard player Art Neville went on to join his brothers in forming the city's most famous family band, he continues to perform today with other original Meters in various lineups.  But their output from the late '60s to the early '70s is like raw meat to the world's greatest rhythm sections – the stuff you dive into when you've had your fill of the rest.  Listen to how guitar player Leo Nocentelli teases the beat on this funky little gem from 1969. Cardova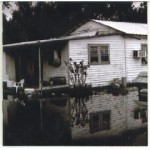 In 2005, Nonesuch Records released "Our New Orleans," a post-Katrina benefit to raise funds for the relief efforts of Habitat for Humanity.  It featured newly recorded songs by a number of musicians identified with the New Orleans sound, including the Dirty Dozen Brass Band, Allen Toussaint and Eddie Bo.  But my favorite cut is by the Queen of Crescent City Soul, Irma Thomas.  She's been covered by artists ranging from the Rolling Stones (Time Is On My Side) to Norah Jones (Ruler Of My Heart, backed by the Dirty Dozen).  Although bowed by a music biz doesn't seem to have much use for a 68-year-old R&B legend, Irma is far from broken.  She remains one of New Orleans' most vital artists — as evidenced by her emotional take on this original by a prescient Bessie Smith.  Back Water Blues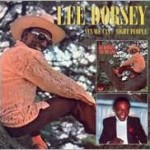 Although famous for his hit Working in a Coal Mine, Lee Dorsey recorded far-funkier sides during his 25-year career – usually under the production of New Orleans renaissance man Allen Toussaint.  And, like virtually every other artist in this list, Dorsey kept cranking out one gem after another while remaining virtually unnoticed by the music industry.  But he's making a posthumous comeback, with the Obama Nation and several indie rockers adopting his classic anthem Yes We Can Can (written by Toussaint) as a tribute to the power of positive thinking.  But I'm partial to the deep groove laid down by – who else – the Meters on a song from 1970 that seems like a raw prelude to Marvin Gaye's What's Going On. Who's Gonna Help Brother Get Further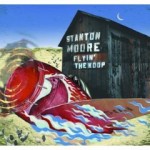 The New Orleans sound continues to evolve, thanks to artists like drummer Stanton Moore.  He'd already mastered the city's highly syncopated rhythms by the time he formed Galactic in 1994 – another jam-band with a rabid following.  And he's a restless innovator who seems to jump from one lineup of musicians to another at the drop of a drumstick.  But the recordings he's made under his own name seem a little closer to the root, and I love the way he turns the tradition inside out on this cut from "Flyin' the Coop."  It also features Chris Wood from Medeski, Martin & Wood, as well as a sampled chant from the Wild Magnolias Mardi Gras Indians.  Modern New Orleans music doesn't get much better than this… Fallin' Off the Floor
U2 3D
… If you find yourself in the Cleveland area during the holidays, check out the new state-of-the-art Foster Theater at the Rock and Roll Hall of Fame and Museum.  It was recently transformed into one of the finest theaters in North America under the direction of Oscar-winning designer and architect Jeff Cooper.  Current attraction:  a 3-D film of U2 in concert, shot in South America during the final leg of their "Vertigo" tour.  I've heard the experience is amazing — even if you haven't accepted Bono as your personal lord and savior — and it's a hell of a lot cheaper than seeing them live at a megadome near you in 2010.  I'm heading up there next week to experience it myself.  For showtimes and more info on U2 3D, go
here
.