Here's a re-post in honor of two Grammy nominees – Dr. John and Dan Auerbach. (Update: Congrats to Dan for Producer of the Year and to Dr. John for Blues Album of the Year!)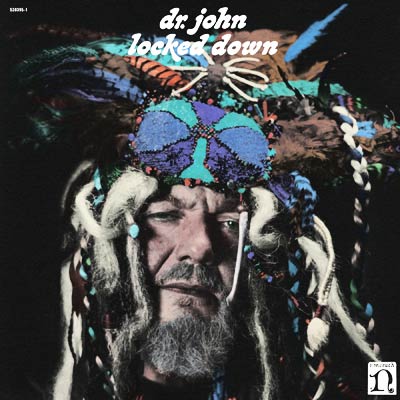 Let me start by saying Dr. John's new album, "Locked Down," is one of the most satisfying listens I've come across in the last few years. But I'll also admit I can't be very objective about the project, given my familial connection with the album's producer, Dan Auerbach.
So rather than review it and raise further questions about my razor-thin credibility, I decided to pull Dan aside during a recent outing in NYC and have him break it down for us track-by-track.
Let's start with a little background… "Locked Down" was recorded at Dan's Easy Eye Sound Studio in Nashville and engineered by Collin Dupuis. Along with Dan, it features:
Leon Michels on keyboards, percussion, woodwinds, background vocals (a Daptone Records session guy; Menahan Street Band, among others)
Nick Movshon on bass, percussion, background vocals (another Daptone regular; Antibalas, etc.)… Both Nick and Leon toured with The Black Keys
Brian Olive on guitar, percussion, woodwinds, background vocals (The Greenhornes, The Soledad Brothers)
Max Weissenfeldt on drums, percussion and background vocals (Poets of Rhythm)
The McCrary Sisters on background vocals
TQ: Dr. John is none too pleased about the sad state of current affairs (BP was an obvious target of his wrath following the Gulf oil spill). Locked Down is one of several songs that express his anger. You kind of pushed him a little into this more personal approach with his songwriting, right?
DQA: I tried to get him to do more personal stuff… When I went to meet with him in New Orleans he had conspiracy theory magazines and he had a lot of poetry he'd written. A lot of that stuff ended up in there, and I thought that was really great. And I wanted to mix some of that with more personal stuff. Locked Down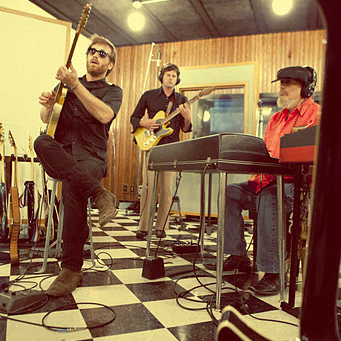 TQ: He also sings with more conviction than I've heard from him in a while. Are these first-take vocals?
DQA: Sometimes they were easy and sometimes they were difficult. It was weird – there was no rhyme or reason. I couldn't quite figure out why one song was easy to sing and one wasn't. But it was like that.
TQ: Great left-field keyboard solo on Revolution.
DQA: Yeah, that was all Mac (Rebennack, Dr. John's real name). That was first take. That was a Farfisa. I pushed him… I say pushed, but I really didn't have to push him into doing it. It was just, "Mac, play that Farfisa." (Dan imitating Mac) "Alright." "Play that Wurlitzer man." "Alright, whatever." Revolution
TQ: Big shot – that's the closest thing on the album to a traditional New Orleans tune. What song did you sample up front and at the end?
DQA: That's the Optigan (OPTIcal orGAN). It was made by Mattel in the '70s – a kid's toy. And it uses optical discs… you just push buttons, and it's got pre-recorded loops. It's running throughout the song, mixed in. You can hear it more in the choruses. Great horn lines, and a lot of times they'd record West Coast session guys doing little parts. And it's all free to use – public domain samples. Yeah, they're strange little machines, finicky… speed up and slow down. We had to play that along with the Optigan. That took us forever. Max the drummer had on headphones listening real intently. So he had to keep that groove and that swing but play along to this pre-recorded loop. I can't believe it works, but it's one of my favorites. Big Shot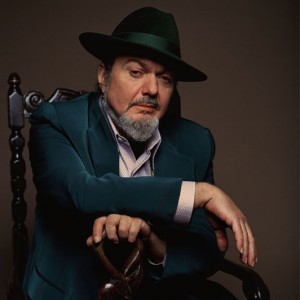 TQ: Ice Age is one of a couple tunes that sound very African to me. Did Nick have a hand in that?
DQA: I think we all… Max especially. Max is the kind of guy who'd get on an airplane headed to Africa with just a pair of drumsticks (laughs). The whole crew is way into that stuff. Ice Age
TQ: Great "fooler" opening on Getaway. You're expecting sort of vintage, mid-tempo Dr. John, but it ends up sounding like it wouldn't be out of place on a Black Keys album…
DQA: Yeah, that's our rocker on the record. Getaway (opening)
TQ: Your solo is searing. What were you after there?
DQA: That was a live solo… that was on the floor. Just went for it, really. Definitely the best I've ever recorded. Getaway (guitar solo)
TQ: Kingdom of Izzness is very funky. Where the hell did those gospel singers come from?
DQA: They are the McCrary Sisters from Nashville TN. Their dad was in the Fairfield Four. Mac said he remembered seeing their dad playing New Orleans… Curtis Mayfield opened for them. The Fairfield Four with some gospel group Curtis was in. They're awesome. Alfreda, Regina and Ann. Kingdom of Izzness
TQ: You Lie has a deep, soulful opening riff with a heavy African influence. Your solos sound wonderfully skewed, like you're playing in a different key than the rest of the band.
DQA: We made it up… just winged it, really. I was playing an open G on that song. That's like the John Lee Hooker tuning. Mac started playing some crazy piano chords. They were like weird Sun Ra chords on top of this African thing we were doing (laughs). So much fun. I mean, the whole record was like that. You get guys that good in the same room… It was just "on." You Lie
TQ: Eleggua… explain.
DQA: In the spirit kingdom, he's the trickster. Mac knows a lot about him. The song is all about Eleggua – calling upon him to help him out. You know those candles you get at the Mexican grocery store? Spirit kingdom candles? He would light those before he sang, while we were writing. He'd position them around the room at various points for the proper… voodoo. Eleggua
TQ: My Children My Angels… Love this tune, especially Dr. John's keyboard solo.
DQA: That's Mac. That's just him… he just does that without any thought, you know? It just pours right out of him, that kind of playing. My Children, My Angels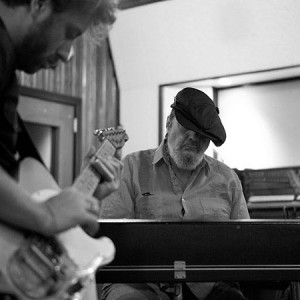 TQ: You convinced him to play more electric stuff on the album, right?
DQA: Yeah, I wanted him to play Wurly, Farfisa. When I went down to New Orleans, I was playing music for him. That was the stuff we both gravitated toward. Ethiopian funk (Mulatu Astatke). African stuff… weird Farfisa, weird keyboard sounds. We just really liked that.
TQ: God's Sure Good… Sounds like classic soul. What's behind that guitar riff?
DQA: I was definitely thinking Lonnie Mack… some old soul songs, some gospel. Leon had the chord changes for the verses. Leon's a genius too (laughs). Hanging out with a bunch of geniuses on this record. I don't think you can get a better rhythm section than Nick and Max… I don't think it exists, anywhere. All those guys are so talented. They get it. I was trying to make it, not necessarily old… just kind of timeless. I didn't want it to sound like a time capsule. I just wanted the production to be "out of the way." I didn't want to overdo anything, like reverb or anything like that. I wanted the kick drum to be modern and hit like a hip-hop record, but just be kind of natural-sounding. God's So Good
Here's a little peek inside Easy Eye as Dr. John and friends record the title track… I especially like the cameo by Dan's dog, Bella.