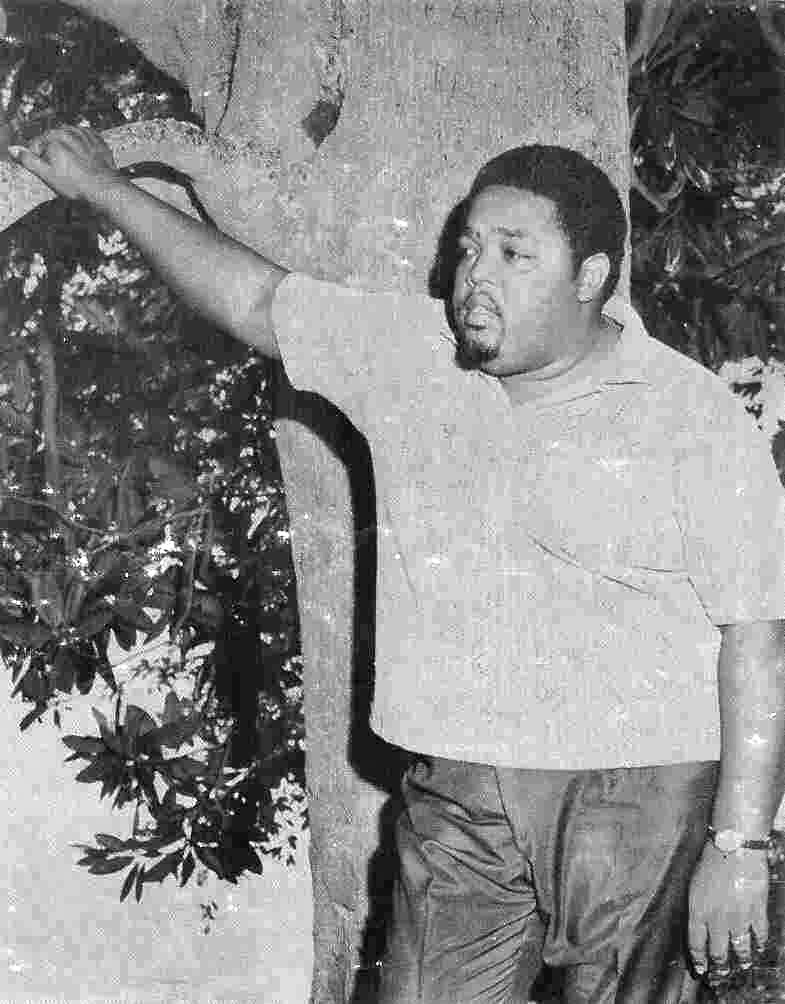 In our post on the Johnny Burnette Trio, The Black Keys' Dan Auerbach listed some of his main inspirations on guitar. Burnette sideman Paul Burlison. Howlin' Wolf's original guitarist Willie Johnson. The very dangerous Pat Hare, who sang about murdering his baby, then actually followed through on it. Lonnie "The Wham of that Memphis Man" Mack. Travis "The Fastest Guitar in the South" Wammack. Hill Country bluesman Junior Kimbrough. Lee Moses.
Hmmm… Lee Moses? Good luck finding this guy on your local music streaming service or Amazon. Hard-core fans of deep soul would routinely pay top dollar for his out-of-print albums and singles – until the Castle Music label (UK) ruined all the fun by offering a single-disc collection in 2007 featuring his '71 release "Time and Place" plus 14 additional tracks. And now that sucker is out of print. Was Dan just being obtuse, or is this guy the real deal?
Put me in the category of true believer. Much like Clarence Carter, Moses was a double threat: The Atlanta native sang with the unbridled passion of a southern preacher and played a funky, muscular guitar that served the song and nothing more. In other words, right in Dan's wheelhouse… Time and Place
That cut was one of several produced by fellow Atlantan Johnny Brantley, who brought Moses to New York City in the mid-'60s to record with several small labels, including Musicor, Maple and Dynamo. At the time, the city was alive with a new sound. Jimi Hendrix was playing Greenwich Village dives like Café Wha? Bob Dylan exploded out of local folk clubs to lead a global revolution. And Brill Building songwriters continued to crank out hit after hit.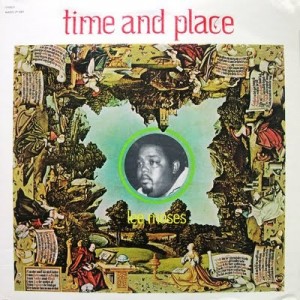 Which probably helps explain some of the challenges Moses faced in kickstarting his own career. Although he'd gained the respect of Hendrix (no stranger to the chitlin' circuit), Moses might've been a little too raw and – for lack of a better word – real for the city's growing population of folkie hipsters. He may have left Georgia behind, but he didn't bother wiping the red clay off his boots. Case in point: this fascinating cover of the Mamas and Papas' California Dreaming. "Yearning" might be a better term for a performance that sounds firmly rooted in the deep south. California Dreaming
So despite his best attempts at gaining some relevance, Moses remained a hard-grinding, hair-raising, pentecostal soulman. Like one of his songs says, he had the will to learn – but he seemed determined to stick with the stuff that brung him… mainly, a devastating voice, perfectly framed by that nasty, no-frills guitar. And that's a very good thing indeed. If Loving You is a Crime
In fact, some of his best performances seem blissfully uninformed by the cultural changes taking place around him. This stunning cover of a Joe Simon tune sounds like something the great James Carr would be proud of – especially if he took the time to learn those tasty guitar fills. My Adorable One
Given his admiration of Hendrix, Moses couldn't resist taking a stab at one of Jimi's signature tunes – actually a cover of a garage-rock classic by The Leaves. It may be a nod to the new kid on the block, but it sounds more like old-school, roadhouse funk to me (although Hendrix fans should dig the wah-wah guitar and churning solo). Hey Joe
Moses even tried his hand at a couple instrumentals – The Four Tops' Reach Out I'll Be There, and this tune by four punks from Liverpool. I love how Brantley kept the tape running past the flubbed notes at the top. It's all about the feel, brothers and sisters… Day Tripper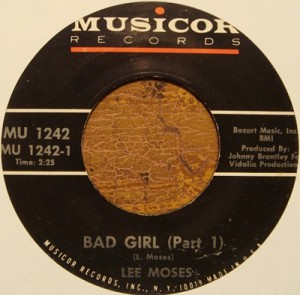 Gotta share one more… Here Moses comes down from the mount, agonizing over his love for a good girl gone bad. Then he proceeds to burn everything to the ground. I'm not sure who plays drums on this blistering workout, but he's on fire too. Imagine what it would be like to stumble across a band like this playing a small club in NYC in the Sixties – back when you couldn't swing a dead cat without hitting an earnest folkie or some godawful hippie jug band. You'd probably be a little less inclined to renew your subscription to Sing Out! magazine. Bad Girl, Pt. 2
Maybe for reasons I've already touched on here, Moses made his way back to Atlanta in the early '70s where he lived the rest of his life in even greater obscurity (if that's possible… the only known photos of Moses are what you see here). Apparently, his only recording date during this period involved session work for Atlanta soul/funk artist The Mighty Hannibal, resulting in his 1973 album "Truth," which included a remake of this Moses original: Got That Will
Moses played the occasional club gig but mostly stayed far under the radar screen. He passed away in 1997, leaving behind a small but powerful set of recordings that deserve far greater recognition. And yes, in a more perfect world you should be able to buy the "Time and Place" compilation for less than $180 (the going rate on eBay). Would You Give Up Everything
Lee Moses live on YouTube? Are you kidding? But I did come across this interesting interpretation of a 1968 single by The Mighty Hannibal. Sounds like the accordion was mixed out of the final master.