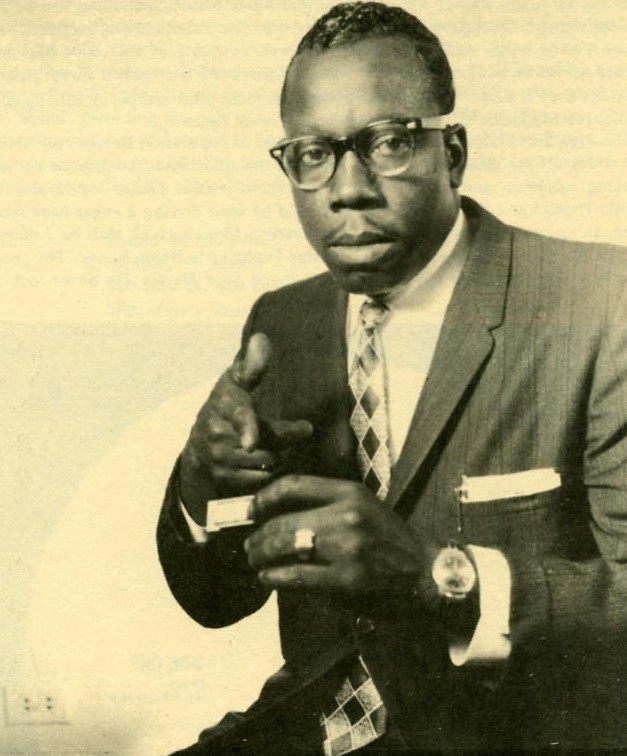 It's Slim Harpo Month over at WFMU's Rock & Soul Ichiban… Seems like a good excuse to pick up where we left off with this post, which sang the praises of Harpo, Lonesome Sundown, Lightnin' Slim and other blues legends who recorded for one J.D. "Jay" Miller at his studio in Crowley, Louisiana.
Fact is, every month should be Slim Harpo Month. But then again, I'm a little biased – I played in a bar band that covered no less than five of his songs… great fun if you're tired of playing Stormy Monday, but not the best way to build a successful career in the music business (I don't think the label "Slim Harpo Tribute Band" will get you any press over at Pitchfork).
Let's kick this off with a Slim tune that we didn't tackle (I came across it a few years later, on The Excello Singles Anthology). Like the great Jimmy Reed, Harpo infused many of his songs with sort of a pop sensibility. Think of the positively sunny vibe of Reed's Take Out Some Insurance, or the doo-wop feel of the latter's Rainin' in My Heart. But the beauty of both artists is the amount of ground they covered – ballads, shuffles, rockers, even funk (Harpo's Te-Ni-Nee-Ni-Nu)… All of it you could roughly describe as blues, and none of it sounded like anyone other than Reed or Harpo. For a better sense of that range, play Rainin' next to this little slice of nasty: I'm Gonna Miss You (Like the Devil)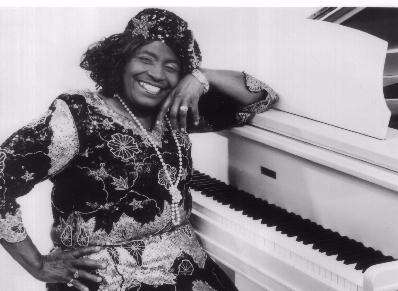 Of course a lot of swamp blues artists weren't quite as adventurous as Harpo. Take Lonesome Sundown, who couldn't resist opening about half of his songs with the same guitar riff: Lonesome Intro What the hell, it's a great riff… why mess with perfection? But I decided to showcase a more unusual entry in the Sundown catalog – mainly because it features the rollicking piano of Katie Webster, a session pro who played on a number of sides Miller recorded for the Nashville-based Excello label (and a few subsidiaries). The single might have Sundown's name on it, but Katie steals the show… Learn to Treat Me Better
Apparently Jay Miller wasn't the most patient man. Although he invited a small army of curiously named bluesmen to record at his Crowley studio – Shy Guy Douglas, Whispering Smith, Guitar Gable, etc. – many only cut a single or two before they were sent packing. Looks like Joe Rich recorded only one song for Miller… actually two, but they were different versions of the same tune. Clearly Rich had Rainin' in mind when he laid down this tune in '62, a year after Harpo's original reached #34 on the Billboard pop charts. A fine effort, but it didn't generate enough sales to keep Miller interested. Dreaming Dreaming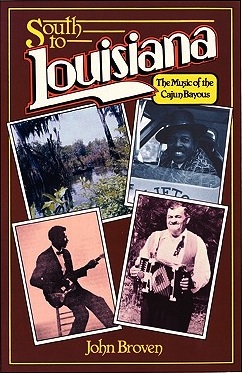 Our next artist was probably one of several Joe Johnsons who recorded and performed in the south during the Sixties. According to John Broven's South to Louisiana: The Music of the Cajun Bayous, this particular Johnson was a harmonica player from Independence with a poor sense of timing, career-wise. "The blues sales just dropped off [in 1967] as we got into the civil rights affair," said Miller, who was not known for his racial sensitivity. "The blacks didn't want to have anything to do with the old days, regardless of what it was, good, bad or otherwise. I wonder what was bad about good blues music?" Johnson recorded this searing cut in '66, but it remained on the shelf until the Flyright label (UK) released it in '89 on a first-rate comp, Louisiana Swamp Blues. God bless the Brits. Alimonia Blues
This pop-flavored swamp tune features Lazy Lester, probably Miller's most-recorded artist. Lester led many of his own sessions and contributed his signature harp (as well as guitar, bass and percussion) to countless others. He also wrote several of the form's most popular songs, including Sugar Coated Love, I Hear You Knockin' and I'm a Lover Not a Fighter. Here's a more obscure entry in the Lester catalog… sort of a "there but for the grace of god" cautionary tale: The Same Thing Could Happen to You
If Lester had a rival on harp, it was Jerry "Boogie" McCain, who never recorded for Miller but worked directly with the owner of Excello records, Ernie Young. McCain combined the bolder, more aggressive sound of his idol Little Walter with Lester's no-frills "close to home" approach. None of Walter's dazzling, jazz-like runs… He mostly stuck to the melody and stayed in the pocket – anything else would've screwed up a perfectly good swamp blues song. McCain also threw in a little rock 'n roll attitude, which you can hear to great effect on a few sides he recorded for Excello in the mid-Fifties. Here's a taste: Courtin' in a Cadillac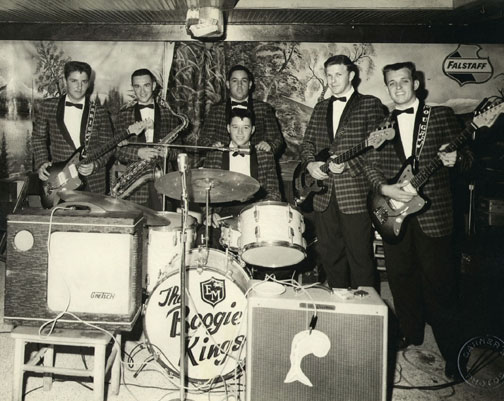 Some would describe the Boogie Kings as purveyors of Louisiana Swamp Pop – or, better yet, Blue-Eyed Cajun Soul. With no shortage of talent, the Kings gained a strong following along the Gulf Coast with their explosive live shows. In the mid '60s, the band was fronted by two powerful soul singers – G.G. Shinn and Jerry LaCroix – who inspired another fearsome white duo, the Righteous Brothers. LaCroix went on to tour with Edgar Winter's White Trash, appearing on the hair-raising live album Road Work. But he was more in awe of his fellow Kings. "There were three lead singers and all the horn players sang like black chicks in a gospel choir," he told the Ponderosa Stomp Blog. "They had beautiful voices." Here's another one of those beautiful voices, Gary Walker, singing a tune by Bobby Blue Bland (and also covered by Lonnie Mack). Cry Cry Cry
Let's close with a little story by Otis Hicks, better known to swamp blues fans as Lightnin' Slim. You see, bad luck always seemed to follow Slim. One time he was hauled in front of a judge for being drunk, disorderly and sassin' a lady – and he hadn't even had a drink in years. Now I'm no lawyer, but I don't think I'd build my defense around the question, "I want to know, what did I do?" But I'll let Slim tell this sad tale of mistaken identity. Lightnin' Blues
Here's a surreal, swampy take on Lightnin' Slim's Hoodoo Man (with Lazy Lester on harp)… Enjoy!