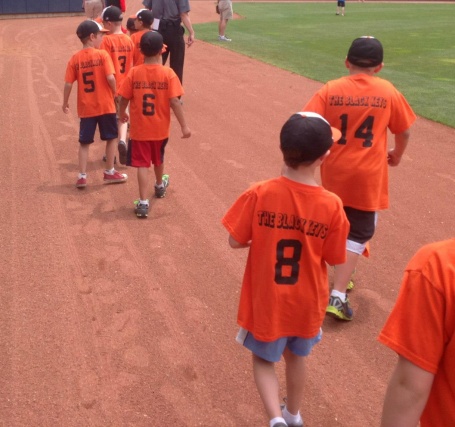 It's hard to come up with a better sponsorship deal than the one The Black Keys struck with a little league baseball team in Akron – The Orioles.
For you marketing geniuses out there, it went something like this: The band bought T-shirts for the entire team, then drummer Pat Carney tweeted a photo of the shirt – which, although part of an actual uniform, would've caught on even as a bogus fashion item – and the story quickly went viral. So, for a mere $300 investment, the band generated the kind of positive media buzz that a high-priced agent would kill his mother to get – Sporting News, ESPN, USA Today, Spin, Huffington Post, Esquire, buzzfeed, TMZ… and a week later, the story appeared in our local newspaper.
I have to admit, this little news item gave me great pride – not just in the team, its benefactors and my hometown, but also in my own storied career in the West Akron Baseball League. Actually, that last entry is complete bullshit… I take no pride in my pine-riding days at WABL. All I have to show for it are splinters in my ass and a T-shirt sponsored by some long-gone lead paint company.
After reading a few of those news items, it occurred to me that there are plenty of great sponsorship opportunities here in our community for other enterprising bands (hell, for anyone interested in turning a few shekels into pure marketing gold).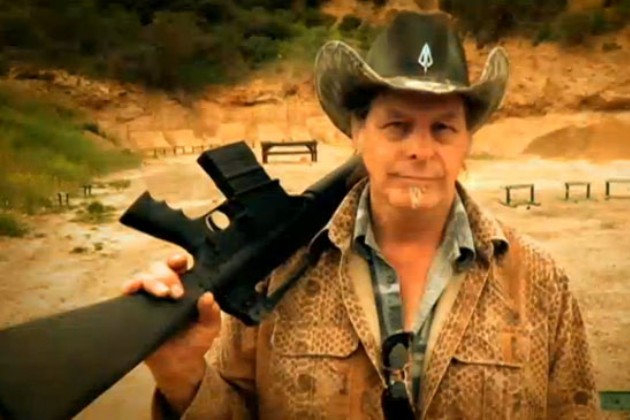 Ted Nugent Turkeyshoot. The Nuge wouldn't have to look far in the Akron area to find like-minded gun-thusiasts – including a few who might share his unique political views. We even have some greenspace downtown he could use for a tea-bag turkeyshoot. Maybe he also could sponsor T-shirts for an urban vigilante group… you know, like the one that worked so well down in Sanford.
Yes Roundabout. Apparently these newfangled circular interchanges are fairly common in parts of Europe and Boston. They're definitely catching on in our community, but they don't come cheap (the last one we built had a price tag of around $1 million). You old stoners out there might appreciate this pitch: Why not convince the British band Yes to reform, and maybe even generate a little extra publicity by sponsoring an Akron Roundabout? Not the whole thing – just the herb garden in the middle.
(Editor's Note: Immediately after I posted this, the band Yes decided to launch their World Tour. Actually, that's not exactly true either… they've been on the road since March – I just wasn't aware of it. Besides, they're touring without former lead singer Jon Anderson, who failed to mention this when we pitched him the Roundabout idea.)
Led Zeppelin Blimp Hangar. I know… too easy. But here's another classic rock band in need of a cheap excuse to reunite. Who cares if the drummer's dead? The Who are playing gigs with a deaf Pete Townshend and a Roger Daltrey borrowed from Madame Tussauds. Plant, Page and Jones could kick things off by giving our landmark blimp hangar a much-needed heavy metal makeover.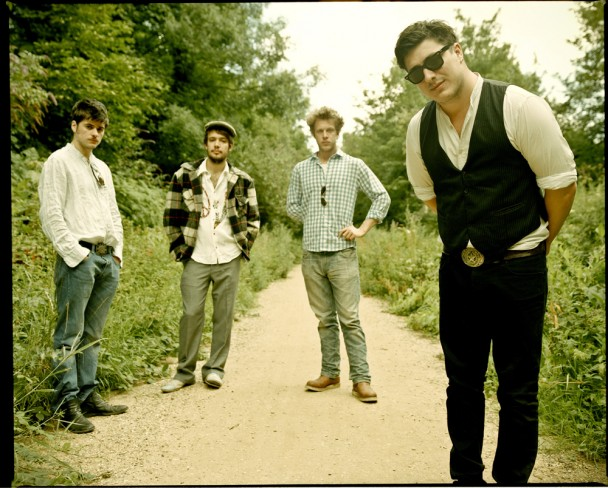 Mumford & Sons "Canal Days" Reenactment Center. The Akron area has a rich history along the Ohio and Erie Canal, where small, swarthy men would tote barges and lift bails back in the 19th Century. Men who looked remarkably like Marcus Mumford, with a taste for rye whiskey and cheap whores. But let's set aside those carnal pleasures for now. This, after all, would be a family experience… a great excuse to bring Marcus and his musty, burlap-clad boys to the Rubber City, where they could play their hearty and earnest brand of folk-rock at Lock 2 while several college interns show us how the damn thing works.
Bootsy's Rubber Bowl. OK, that's just for Akron natives (and only those of you old enough to remember Bootsy Collins).
Magnetic Zero's Car-Hop Burger Joint. Call me sick, but I'd love to see Edward Sharpe and his traveling circus of vegan dervishes in a completely altered state, writhing all over my car while I order a cheeseburger with fries.
Marilyn Manson Devil Strip. Mr. Manson hails from nearby Canton, so I'm sure he's familiar with the phrase "devil strip" – a term Akronites use to describe the patch of grass between the sidewalk and the curb. Yeah, that's for sale too. And it's a bitch to mow, so why not market some of it to a scorched-earth kind of guy like Marilyn?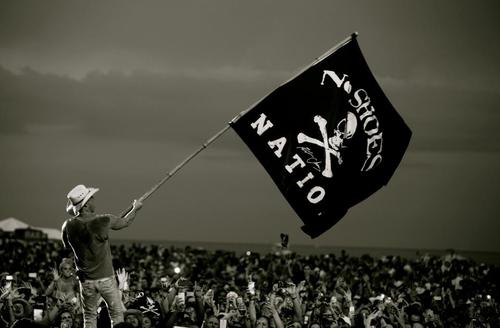 Kenny Chesney "No Shoes" Shoe Store. I'm still working on this one, so bear with me… When I was a kid, I loved going to this full-service, almost fetishistic shoe store in Highland Square. It had crisply dressed men who'd wait on you with those big, metal foot measuring tools (looked like something they'd use to fit you for a leg brace), and you could grab a little toy for yourself on the way out. Now I get my shoes at Gabriel Brothers, where there's no one to help me and I have to hobble around like a violent inmate, testing shoes that are bound together with some indestructible security device. What if you could get the full foot treatment without the shoes? Let's market the concept to the leader of the No Shoes Nation, Kenny Chesney. Hell, he bought into the whole Jimmy Buffett thing. Maybe he could turn this into gold too.
Macklemore Vintage Clothes Outlet. Akronites have been poppin' tags at Goodwill for years, and doing it without a hint of irony. I once bought a full tux at Goodwill – it smelled a little like embalming fluid, but I looked damn good at the ball and had enough cash left over for a bottle of champipple. Maybe the Seattle rapper could drive up those vintage prices by bringing some of his hipster vibe to our used clothes stores. As a savvy marketer once said, why pay less?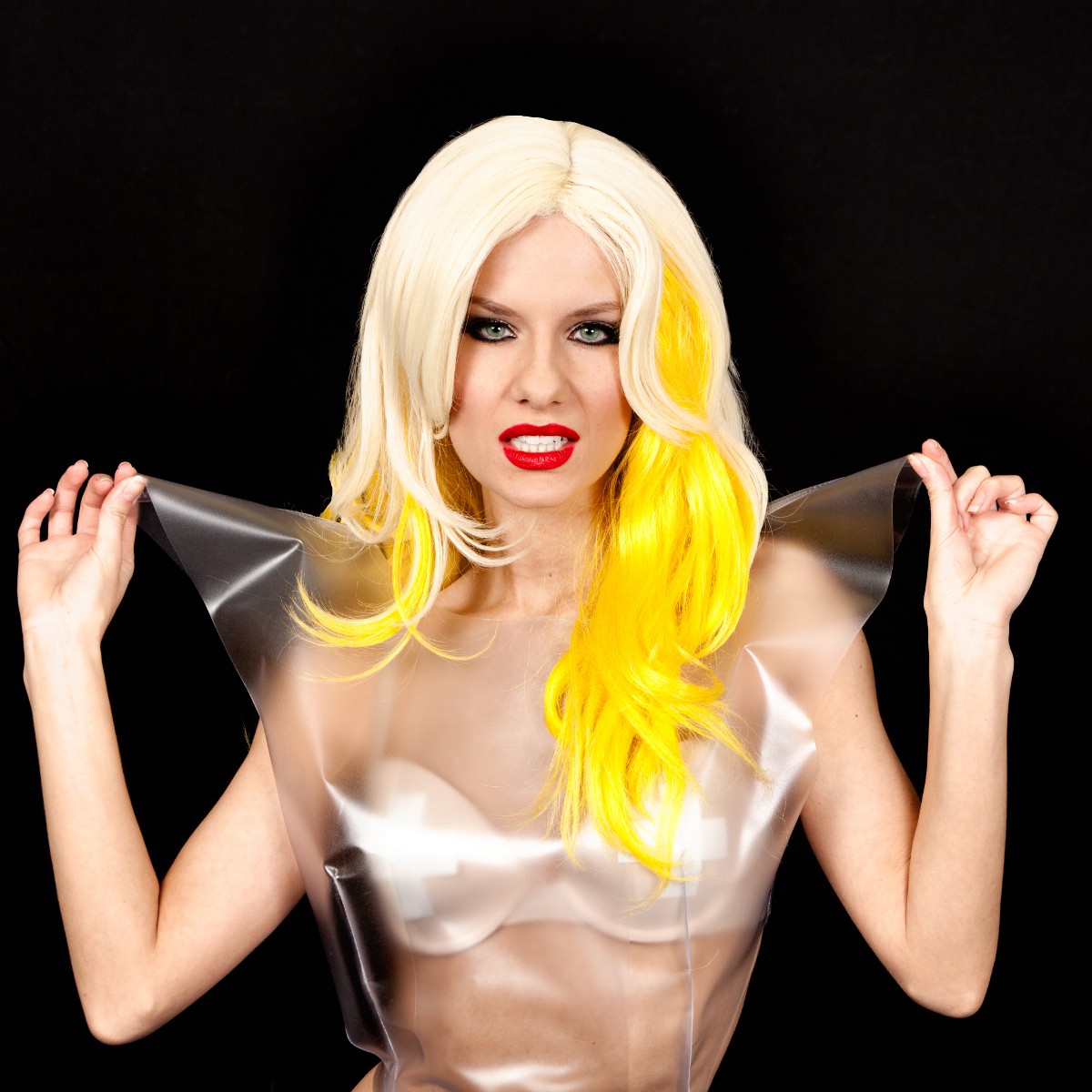 Lady Gaga Polymer Fashion Institute. Akron is a leading center of polymer research. We're talking cutting-edge stuff, like polymer-based products that dress wounds or keep water in your garden. I say it's time to bring the same pioneering spirit to the world of fashion. Back in the Seventies, Akron native Lux Interior would hit the stage dressed head to toe in latex, so consider him the granddaddy of polymer-clad rockers. Compared to Lux, Lady Gaga is a bit of a poseur – but she lays it on with a great sense of style and audacity. More important, she's still among the living, so let's fly her to Akron right away to cut the polymer-based ribbon.
I tell you it's gold, Jerry… GOLD!!!
Just got schooled by my friend Mike Kormushoff… The Orioles are the second team in Akron sponsored by The Black Keys. The first? The Black Keys Zips – Akron Parks & Recreation Basketball.