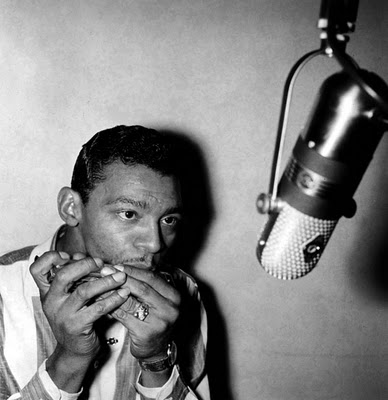 "Dear Tim: You've bitched about the Confederate Flag, bashed bro-country, dissed Eric Clapton, trashed EDM, maligned Parrotheads… It's not that we disagree with you on any of that stuff, but… Is there anything that you like? And, if so, is it a subject on which you can opine with great authority?"
Goddam siblings. Alright, here's a topic I know pretty well, mainly because I've played this thing for more than 40 years. Does that make me a leading expert on the blues harp? Let's put it this way: You can find a whole lot of online chatter about Pitbull's new release, but I'm probably your only source this week for semi-educated thoughts on the harmonica stylings of Lazy Lester.
Let's start by arguing about the term "master." Much like guitarists who wax poetic about Joe Bonamassa, some harp enthusiasts are only willing to apply master status to virtuosos such as Rod Piazza (the Mighty Flyers), John Popper (Blues Traveler), Howard Levy (Bela Fleck) and the late Norton Buffalo (the Steve Miller Band). Don't get me wrong… With the possible exception of Popper (a very talented noodler), I love all those guys. But when it comes to the Mississippi Saxophone, virtuosity ain't necessarily a good thing – and sometimes it can be the exact wrong thing.
Take swamp blues, for example. A nearly perfect subgenre of music. Laid-back vocals… steady-rolling rhythms… melodies so sweet and simple, they almost make you cry. In other words, a form that has little use for wasted notes. So as much as I love the towering genius of Little Walter – so good, he literally blew away the competition – I can't imagine him replacing Lazy Lester on a song like this: I Hear You Knockin'
But a little flash is cool too, especially if you've got chops like Little Walter (photo above). I always dug the fact that he wasn't trying to sound like other harp players. He wanted to play harmonica like Louis Jordan played sax – and his genius involved filtering all that swing and swagger through an overheated amp and darker shades of blue. Jordan makes you want to dance and drink whiskey; Walter grabs you by the throat and starts squeezing… and you really like it: You Better Watch Yourself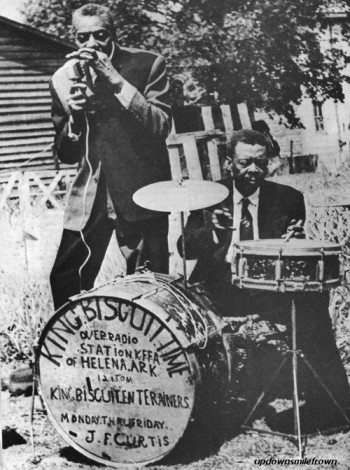 If anyone tells you there's not enough variety in Chicago blues, that person is either an ISIS operative or full of shit. Compare the amplified menace of Little Walter with the, let's say, acoustic menace of Sonny Boy Williamson II (Aleck "Rice" Miller). For the most part, Walter left his Louisiana roots behind to create a far more urban sound – a hipped-up, swinging version of Muddy Waters, as fellow harp player Billy Boy Arnold pointed out. But you could always hear the country in Sonny Boy's playing, no matter what groove Leonard Chess' session guys were laying down behind him (and I'm guessing Chess played a much more active role in "producing" Sonny Boy, since Walter had his own fully formed ideas on how his band should sound). If you follow this blog, you know I have a great weakness for both artists… Here's why I always need my Sonny Boy fix: Trust Me Baby
One of my biggest beefs regarding certain harp players is this tendency to just string together a set of standard blues riffs. If they spent any time listening to a true master like Big Walter Horton, they'd realize that virtually every note he played either stated the melody or messed with it. I'm not sure who plugged in first, but Horton recorded this electrified masterpiece at Sam Phillips' Sun Studio in Memphis around the same time that Walter was jacking up his sound in Chicago (Chess finally let him play through his amp on Muddy Waters' Country Boy in '52). This beautiful performance by Horton – which borrows freely from the Ivory Joe Hunter hit I Almost Lost My Mind – must've led Phillips to remark, "When Big Walter played, the blues fell all over you": Easy
I could've featured many blues harp heroes – Dr. Ross, Hot Shot Love, Sonny Boy I, George "Harmonica" Smith, Carey Bell, Jerry "Boogie" McCain, Billy Boy Arnold, Charlie Musselwhite, Paul Butterfield (featured here), Magic Dick, William Clarke, Rick Estrin, etc… I included the underrated Frank Frost in this post for two reasons: 1) he's sort of a down-home funky version of Horton and B) I love this instrumental from 1966. It was recorded in Nashville for the Jewel label and produced by Scotty Moore, Elvis Presley's original guitarist. Moore had the extreme good taste to crank up the tremolo on Frost's amp, which raised the whole thing to the level of Juke Joint Nirvana. Frost went on to appear in the great documentary Deep Blues: A Musical Pilgrimage, and the Walter Hill film Crossroads, a well-meaning but ultimately failed attempt to recast the legend of Robert Johnson in a more contemporary milieu. At least Frost got a little cash for his efforts. My Back Scratcher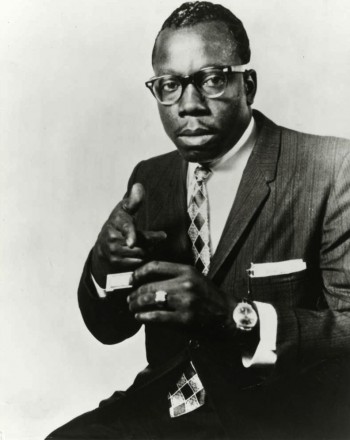 Let's head back to the swamp and offer thanks/praise to one of my all-time favorites, Slim Harpo. His many swamp-blues classics also adhere to the "less is more" school of playing. Everything serves the song – which, in Harpo's case, is a very good thing. When you come up with something this tasty, the best advice you can give the guys in the studio is, don't fuck it up: Rainin' in My Heart
Little Sonny (born Aaron Willis) is another one of those fairly obscure blues artists who never got the recognition they deserved. Maybe that's because he recorded for a label primarily known for its red-hot soul and funk, Stax. The beauty of Sonny's Memphis recordings is the way those influences bring an added sense of drama and weight to his bluesy originals. If you're trying to do something a little different on harp, this might be the best place to get inspired. I've read that Sonny has an outstanding collection of photographs – including candid shots of blues legends such as Sonny Boy II, John Lee Hooker and Bobby "Blue" Bland – at his current home in Detroit. I'd love to do a post on this guy… Somebody help me! The Creeper Returns
Although the "harpist" discipline is very male-dominated, you also can find women such as Annie Raines who give the guys a run for their money. Over the past 23 years, Annie has been performing country blues with partner Paul Rishell. She landed on my radar screen when her tasty playing on Just Won't Burn helped Susan Tedeschi get a Grammy nomination in 2000 for Best New Artist (Tedeschi lost to some young diva named Christina Aguilera). I'm starting to work my way through the Rishell/Raines catalog – more on that here, along with Annie's instructional video for aspiring blues harpists. Little By Little/Susan Tedeschi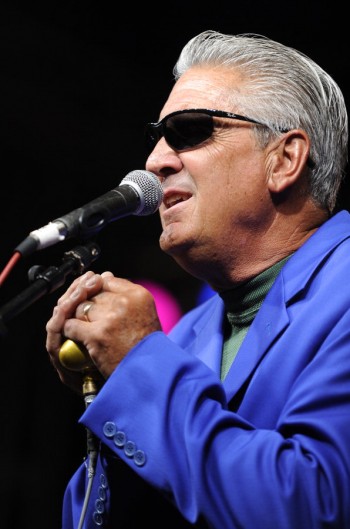 If you're a blues harp newbie, you probably don't want to start by slapping on some Rod Piazza. You'll just end up throwing those brand-new Hohners in the trash. Rod's got it all going on – chops, tone, taste, power, dynamics, style, stagecraft… He exists to remind you how far you have to go if you really want to get serious about this blues harp-playing business. As the official website of Rod Piazza & the Mighty Flyers points out, he's been making records for more years than Little Walter was alive. He's a disciple of George "Harmonica" Smith, and his stock in trade is jazzy, hard-swinging West Coast blues… the kind of stuff that leaves those riff-based wankers begging for mercy (and air). Here's a taste: Low Down Dog
We'll close with a harp player who rocked my world back when I thought I was all that + bag of chips. And before you say "yeah, another white guy trying to play like the blues masters," let me point out that one of his biggest fans was Muddy Waters. I jumped on the Kim Wilson bandwagon in '79 when a friend gave me The Fabulous Thunderbirds' first album, Girls Go Wild (it remains one of my favorite blues records). Then I lost interest in the band at roughly the same time that MTV put their video for Tuff Enuff on steady rotation. That's OK… Wilson has recorded some first-rate blues since then, mostly under his own name. Here's fairly recent proof (well, 2003) that his chops remain intact, and maybe even better than ever: Tortured
We've got a bona-fide blues harp hero in our own backyard here in NE Ohio: Wallace Coleman, who played for years in the Cleveland area with the legendary Robert Jr. Lockwood. I caught Coleman with his own band Friday night at the Kent Blues Festival. Old-school blues at its best. Here's kind of an oddball treat – Coleman with a Brazilian blues band playing a Lightnin' Hopkins tune on a São Paulo TV show:
Son of Dave… All you need is a harp, a loop and a little imagination (oh, and that little shaker thing):