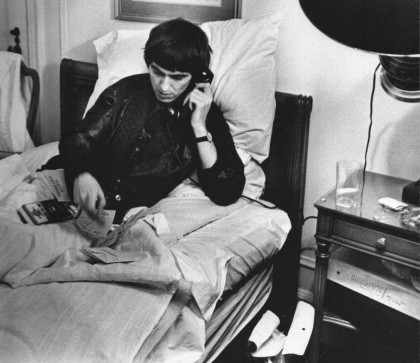 As in covers of songs by The Beatles… I know, not the most original idea for a post. But it touches on a couple tunes I've been meaning to talk about (and share), so mission accomplished.
It's also a topic that's fairly easy to research. Let's say you have 26,000 songs in your iTunes library (yeah, that's a little specific, but one of my college profs told me to write about what I know). Search "Lennon" and "McCartney," which will pull from all of iTunes' fields, including composer. For me, that resulted in about 100 songs by The Beatles, virtually none by Lennon or McCartney (aside from Imagine, I'm not a big fan of their solo work) and a smattering of covers – not all of them worth sharing, although I had to include William Shatner for comic relief. Voilà… instant post! So now I can go back to watching the Who Gives a Shit Bowl (I think it's Eastern-Northern-Central Michigan vs. Hammel Actual).
Let's start with hometown favorites The Black Keys. Not sure why Dan and Pat picked this tune from Revolver to cover on their appropriately named debut The Big Come Up. Maybe they weren't big McCartney fans… He apparently had little, if any, input on the song, which was inspired by a real downer of a conversation that Lennon, Harrison and actor Peter Fonda had during an acid trip (Fonda mentioned he knew "what it was like to be dead" when he suffered a self-inflicted gunshot wound as a child… A bummed-out Lennon fired back: "You're making me feel like I've never been born"). Could've been those swirling rhythms – one of Ringo's finest performances on record. Maybe Dan couldn't resist the chord changes, which seemed to beg for a garage-rock makeover. Maybe I should just shut my yap and let you play the damn song: She Said, She Said
Here's a tune The Beatles recorded during the sessions for Rubber Soul but released as a single. The cover is by rock 'n soul man Lee Moses – a funky, muscular guitarist who also sang with the unbridled passion of a southern preacher. Moses rubbed shoulders with Jimi Hendrix on the chitlin' circuit before landing in NYC, where both artists blew the doors off of Greenwich Village bars in the mid-Sixties. I'm guessing this blazing instrumental was a crowd favorite for Moses… Day Tripper
This year marked the untimely end of a true American treasure: The Holmes Brothers. Drummer/vocalist Popsy Dixon passed away on January 9, then guitarist Wendell Holmes died on June 19, leaving his brother Sherman as the only surviving member of the band. Their amazing musical legacy includes my all-time favorite cover of a Beatles song – a tune mostly written by McCartney and first released on 1964's A Hard Day's Night. The Holmes Brothers transformed it into a sweet soul masterpiece, fueled by Wendell's stunning guitar and Popsy's soaring falsetto (as his bandmates liked to point out, he could soar and drive at the same time!). Folks, it doesn't get much better than this… RIP Popsy and Wendell. And I Love Her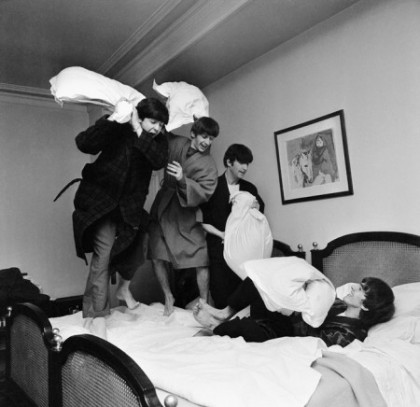 Here's a surprisingly faithful version of Come Together from Ike & Tina Turner's album of the same name, released in 1970. As esteemed rock critic Robert Christgau pointed out at the time, "Tina is more convincing when she's growling out Ike's songs about her sexual appetites (I sure couldn't handle her) than when she's belting out Ike's songs about the social fabric." This one lies somewhere in between… Lennon famously described the lyrics as "gobbledygook" (toe jam football, walrus gumboot, spinal cracker, etc. etc.) but Tina somehow makes all that nonsense sound pretty damn sexy: Come Together
Speaking of gobbledygook… As I said up front, a few Beatles covers didn't make the cut. But one version is so bad, it seems to exist in a parallel universe of sheer awesomeness – possibly in the same mysterious ether that spawned Lennon's visions of tangerine trees and marmalade skies. As you can tell, Lucy in the Sky with Diamonds isn't my favorite Beatles song. But does it deserve William Shatner's unfortunate attempt to turn it into a Trekkie anthem? Keep in mind, some coke-snorting record exec actually gave the green light to this project. Then again, you could argue that true artistic achievement is defined by a given performer's ability to offer a very distinct and personal interpretation of the material at hand. By this definition, Shatner made this song his bitch. Lucy in the Sky with Diamonds
More than a few jazzbos covered The Beatles too. I featured this one because it's by guitarist Grant Green – and if you follow this blog, you know that everything Green touches is gold. Sure, the intro is a little on the lounge side, with a fairly straight reading of the melody. But once the solo kicks in at about two minutes, Green quickly turns up the heat on an otherwise standard (for the era) Bossa Nova arrangement. Doesn't hurt to have a few ringers on hand – the great Hank Mobley on sax, soul-jazz organist Larry Young and John Coltrane's longtime drummer Elvin Jones. A prime Blue Note release from 1966… What's not to like? I Want To Hold Your Hand
This McCartney-penned tune from Rubber Soul foreshadows his impending breakup with girlfriend Jane Asher ("Love has a nasty habit of disappearing overnight"). Steve Earle included it on his 1995 "comeback" from prison and addiction, Train A-Comin'. I've heard quite a few acoustic versions of Beatles songs over the years, often performed by a lone troubadour in a bar – Norwegian Wood, Blackbird, You've Got to Hide Your Love Away, Rocky Raccoon, etc. Why do folkies keep going back to the well, time and time again? Covers like this, I guess: I'm Looking Through You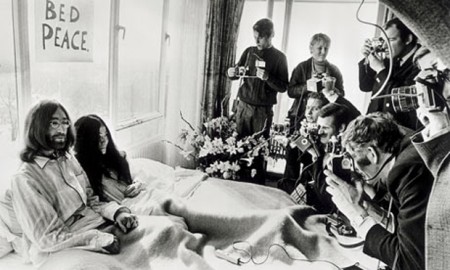 Muscle Shoals. FAME Studios. Wilson Pickett singing Hey Jude, with Duane Allman on guitar. I'm not sure it's even possible to fuck up this formula, but studio boss Rick Hall almost did just that when Allman suggested the song to Pickett. "That's the most preposterous thing I ever heard," Hall told the two (from Skydog: The Duane Allman Story). "It's insanity. We're gonna cover the Beatles? That's crazy!" Fortunately, Allman and Pickett held firm, and the rest is history. Eric Clapton later told Guitar World, "To this day, I've never heard better rock guitar playing on an R&B record." And Wicked Pickett was at the top of his game when he teamed up with Skydog in 1968. The Beatles? Bring it on. Hey Jude
I'm really savoring Amy Helm's new album, Didn't It Rain, which ended up being the final recording sessions of her dad, Levon (she's also Donald Fagan's stepdaughter, so try and wrap your head around that!). But even a surface listen of anything by this soulful, heartfelt singer – including some beautiful harmonies on two albums I can't live without, Levon's Dirt Farmer and Electric Dirt – makes it clear she's a major talent, regardless of the musical pedigree. So naturally I had to dig into her back catalog, which led me to a fine/funky Beatles cover by the NYC-based alt-country collective Ollabelle. Looking forward to future offerings by Amy and her new band, the Handsome Strangers. Get Back
Chet Atkins picked on The Beatles with a well-mannered tribute album from 1965. And it's hard to deny the charms of his gorgeous take on Yesterday But if you really want your ears pinned back, check out this acoustic shred-fest by Atkins protege Tommy Emmanuel. The Aussie (and current Nashville resident) joined Atkins on his final studio recordings, which the duo released in 1997 as The Day Finger Pickers Took Over the World. This Beatles cover is a standout cut from a Music City tribute to Paul McCartney (and a fundraiser for breast cancer research), Let Us In. I'm sure country and rockabilly fan George Harrison would've jumped all over this one: She's a Woman
Let's not forget that The Beatles started out as a fairly decent cover band, as evidenced by this live performance of Chuck Berry's Roll Over Beethoven:
WARNING: If you choose to view the following video, RCR assumes no risk over the fact that it's impossible to unsee it.