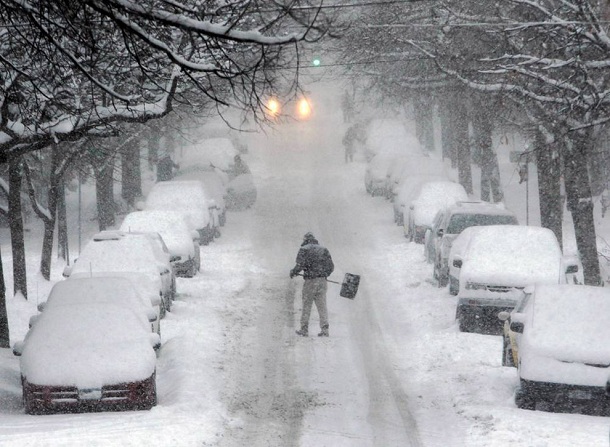 Here in northeast Ohio, we've now arrived at that time of year when we ask ourselves, how did we ever end up in this fresh hell?
I was driving along a busy road, watching an unfortunate pedestrian climb over piles of driven slush covering several layers of wet snow and ice, and it occurred to me, at least half of the final ascent to the summit of Mt. Everest is easier to negotiate than this Nordic nightmare.
If you left anything outside in this weather, like a stray lawn chair or garden hose, it's been ravaged by howling winds, the polar vortex, several quick thaws, snow, ice, sleet, rain, flooding, pestilence, famine… Unless it's made of the most advanced titanium alloy, you might as well pitch it in the spring (if you can find it at all).
So why do we live here? Well, Akron's a city of about 200,000 built for 300,000, so we've got that going for us. I also have a nice house that I either need to sell or pay Uncle Manny to torch for the insurance money. And then there's the spring, summer and fall, bringing with them those glorious seasonal pleasures you'll never find in a godforsaken place like, say, Santa Barbara or Miami Beach.
Again, why do we live here? My dermatologist said the lack of sun is much better for us fair-skinned types, so I'll stick with that for now.
Which brings us to this week's playlist – songs that take us somewhere else, preferably to a place that offers plenty of sand, a warm ocean breeze and lots of dark skin slathered with coconut oil (Santa Barbara or Miami Beach leap to mind).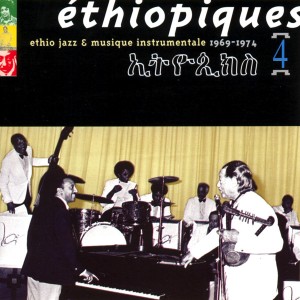 Let's start with Mulatu Astatke, an Ethiopian jazz musician and arranger whose ethereal compositions have been embraced by artists ranging from filmmaker Jim Jarmusch to Dr. John. You can hear one of his originals during the opening credits of In a World… a charming new comedy by Lake Bell (the film's writer, director, co-producer, star… and another Astatke fan, no doubt). Recorded in the early Seventies, this trippy instrumental is what happens when you take a distinctly American art form and recreate it far, far away, where moorish-sounding melodies and the rhythms of Africa turn it into something totally unique, and equally beautiful. Yekermo Sew
What's sweatier than reggae music? Well, take a giant of the form, Toots Hibbert, and put him together with funk legend (and pride of Cincinnati) Bootsy Collins and Philly's the Roots… and you get at least one song that cooks like Walter White. I'm usually not a big fan of these all-star projects, and the guest list on Toots & the Maytals' 2004 release True Love seems like it was generated by Pandora's worst algorithm (Willie Nelson, Ryan Adams, Trey Anastasio, Keith Richards, the ubiquitous Eric Clapton… at least half the album is as bad as you'd imagine). But this tune works, mainly because Toots, Roots and Boots sound like they're throwing one hell of a party. Speaking of which, I think Pitbull ripped these guys off with his megahit Don't Stop the Party. Funky Kingston
Maybe you prefer something with a little less heat, like old-school Jamaican rocksteady. Here's a tune sung by Delroy Wilson – actually a duet with Ken Boothe – cut in 1966 at Studio One in Kingston. Apparently it's the "most-versioned" track ever recorded in Jamaica, which probably means it was heavily sampled without credit to the artist. I like the easy, loping groove… can't move too fast when the sun's beating down and the cooler's almost empty. Or at least that's how I imagine it. Won't You Come Home
Another multi-cultural collaboration… This one combines Brazilian chanteuse Viviani Godoy and her band Electro Coco with Dutch DJ Graham B. No offense to the latter, but it's hard to screw up a good Brazilian groove. And this one helps me forget that I almost drove my entire car into an Akron pothole. Coco do Mundo
Here's a cut from Savane, the final album by one of my favorite guitarists, Malian bluesman Ali Farka Touré. Although he was suffering from cancer at the time (2004), you can't tell by the amazing tracks that were recorded in Bamako, Mali, at Touré's request – in a makeshift studio set up on the top floor of the Hotel Mandé. He sounds inspired and energized by his guest artists, which included kora player Toumani Diabaté and former James Brown sideman Pee Wee Ellis on tenor sax. On this song, he's joined by London-based harmonica player Little George Sueref. Never fails to warm my soul… Penda Yoro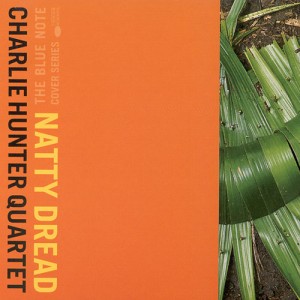 Many have covered the music of Bob Marley. Most sound like they're auditioning for a gig on a cruise ship. When asked to contribute to Blue Note's "Cover Series" back in 1997, jazz-funk guitarist Charlie Hunter went out on a limb by deciding to record an all-instrumental version of Marley's landmark album Natty Dread. Somehow he pulled it off – and, for the most part, did it with very few references to standard reggae rhythms. Case in point: So Jah Seh
Let's close this out with a cut from RCR friend Taj Mahal, who spent a fair amount of time in the late Seventies in a Pan American groove with his Caribbean band, featuring steel drummer Robert Greenidge. I wouldn't call a lot of this stuff essential, but it certainly puts your head in the West Indies (even if your Timberland boots are back in Ohio). Honey Babe
Mulatu Astatke is still going strong… Here's a clip from a live performance in Sao Paulo, Brazil, 2011:
Ali Farka Touré live, performing a song he recorded with Ry Cooder on their stunning 1994 collaboration, Talking Timbuktu:
Check out Little George Sueref… Man this cat can sing! Nice band too – the Blue Stars.