Sat in with a band last night. Played this stuff on the PA while we were tearing down. Bad idea – made all of us feel a little more impaired (musically and otherwise). The guys begged me for more though, so I decided to revisit this post from 2011: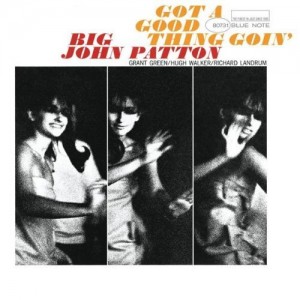 What exactly is soul jazz? Well, I'll give you my take and we can argue about it later.
You've probably heard terms like acid jazz, hard bop, jazz-funk or jazz fusion. For the most part, they all refer to strains of jazz informed by blues, soul and gospel – as opposed to popular show tunes like I Got Rhythm and Love for Sale that kept swing bands and be-boppers in business through the Thirties and Forties.
But don't take my word for it… Here's a definition offered by the good folks at Allmusic:
"Although soloists follow the chords as in bop, the basslines (often played by an organist if not a string bassist) dance rather than stick strictly to a four-to-the-bar walking pattern. The musicians build their accompaniment around the bassline and, although there are often strong melodies, it is the catchiness of the groove and the amount of heat generated by the soloists that determine whether the performance is successful."
Put another way, black jazz artists who were playing predominately black clubs knew what their audiences wanted to hear, and it wasn't Broadway show tunes. In the Fifties, they were listening to Ray Charles, Ruth Brown, Jimmy Reed and John Lee Hooker. And hard boppers like Nat and Cannonball Adderley were starting to incorporate more blues-based riffs and danceable grooves in their jazz compositions to create classics like this one: Work Song
As soul and funk became the dominant sounds of the next two decades, those influences were often channeled through the organ combo and jazz artists like Jimmy Smith and Grant Green. We touched on the former and a few of his many B3 disciples here, and sang the praises of Green in this post. If you like your jazz served up with a lot of funky guitar, heavy grooves and late-night ambience, you can't do much better than this next tune, which features Green with organist Big John Patton: Soul Woman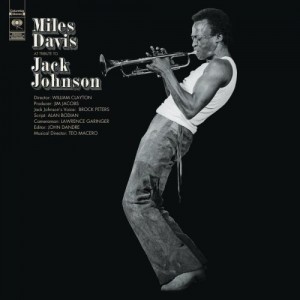 While Green and Patton were laying down this little nugget in '66, Miles Davis and John Coltrane were heading in far more ethereal and abstract directions – with Coltrane traveling through Interstellar Space the following year before leaving his mortal coil behind in July. But Miles had his ear to the dancefloor and eventually recorded some of the nastiest, funkiest music that can still be tagged (albeit loosely) as jazz. I wouldn't call this next number "soul jazz," but it definitely proves that Miles was paying a lot of attention to James Brown and Sly Stone in 1970: Duran (Take 4)
That number features guitarist John McLaughlin, who went on to form the jazz fusion supergroup the Mahavishnu Orchestra. Now I'm not going to head down that path, even though I listened to a fair amount of fusion in my younger days. Some of that stuff makes me cringe today – and I'm not sure the word "soul" can be applied to bands like Return to Forever and The Eleventh House that mainly seemed interested in performing daring feats of technical prowess rather than music with a human essence to it.
But I also won't suggest that all the great soul jazz was recorded 40 or 50 years ago (although we'll include a few more classics from the era at the end of this post). In fact, I'd argue that Charlie Hunter, Galactic, Medeski Martin & Wood, The Bad Plus, Garage a Trois and a few other contemporary acts are building on the soul jazz tradition by recognizing the most important lesson from those wayward fusion years: It's all about the groove, stupid. Case in point: Bear No Hair
As you can tell, the guys in Garage a Trois have chops for days – and I'm sure guitarist Charlie Hunter could play an entire song in 32nd notes if someone put a gun to his head. Hell, he already learned how to play bass and lead guitar at the same time. But why play blazing fast leads if they don't serve the song? And why write a song that requires a shitload of 32nd notes?
OK, I'm done ranting. Here's another modern soul jazz standout. This one features Stanton Moore, who leads his own band… drives the rhythm section for Galactic, Garage a Trois and a few other bands I'm not even aware of… and remains the most dangerous drummer in a city with many great ones, New Orleans (this cut also features Charlie Hunter on guitar). Tchfunkta
Here's a cut from one of Medeski Martin & Wood's Blue Note releases… must be a tribute to the esteemed label that practically invented soul jazz back in the Fifties and Sixties. Note Bleu
Speaking of Blue Note, let's head back to the era and touch on a few classics that should be part of any self-respecting soul jazz collection.
Someone at the label (maybe the boss, Alfred Lion) had the bright idea to team up jazz guitarist Kenny Burrell with master conguero Ray Barretto. And the smooth sound of Mr. "Hard Hands" lifts Burrell's Midnight Blue into the realm of soul jazz nirvana: Midnight Blue
This next track also includes Barretto, but this time with sax legend Sonny Stitt and one of the great B3 players of all time, Brother Jack McDuff. It's from a sizzling session recorded in 1962 for the Prestige label: Nother Fu'ther
On some of his funkier soul jazz outings, Stitt liked to use an electric sax called a Varitone – which is sort of like putting Charlie Parker through a digital delay or Billie Holiday through Autotune. Interesting, but unnecessary. Still, you can't deny the greatness of Stitt, especially when he's settling into a deep groove like this one – with a perfect handoff from guitarist Melvin Sparks: Turn It On
That cut features three unsung heroes of soul jazz – Sparks, organist Leon Spencer and drummer Idris Muhammad. Other standouts of the form include guitarists Boogaloo Joe Jones and Billy Butler, organists Shirley Scott and Charles Earland, and sax man Rusty Bryant (a long-time resident of Columbus, OH). Seasoned musicians who could easily play straight-ahead jazz, but really earned their keep as session players on some of the best soul jazz outings of the Sixties and Seventies. And none of them ever got the recognition they deserved.
Here's Boogaloo Joe burning through one of his originals, with fine backing from Earland and Bryant: Right On
And here's Idris Muhammad driving a dance tune originally recorded in 1969 by The Fabulous Counts, a Detroit-area funk band. The leader for this live date from '71 at Detroit's Club Mozambique? The one and only Grant Green: Jan Jan
We'll close with one of the most soulful sounds in all of jazz – the big, bad sax of Gene Ammons. Just ask Texas blues guitarist Jimmie Vaughan, who has an obvious weakness for Ammons-inspired instrumentals with healthy doses of B3. Here Ammons is joined on a '61 studio date by Brother Jack on organ and our go-to guy for soul jazz conga, Ray Barretto: Twisting the Jug
Stanton Moore Trio live on KEXP, Seattle… Feat. Robert Walter on the B-3 and Will Bernard on guitar.