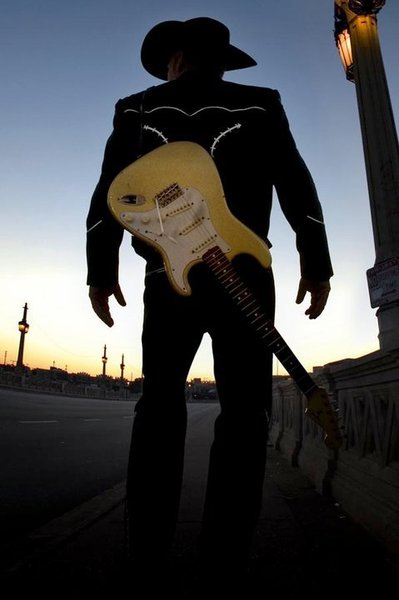 I must be wired to read these "10/50/100 Greatest _______ of All Time" lists, almost as a form of self-torture. They seem to exist for the sole purpose of pissing me off, because I've never come across one I can wholeheartedly endorse.
Maybe that's the point. Why would anyone accept one of my lists without argument? I'll always give short shrift to the indie rock and heavy metal camps, mainly because I have little interest in either genre. So anything I put together will turn off an entire subcontinent of music fans.
On the other hand, those fans already have 10,000 music writers catering to their every whim. I recently came across a BuzzFeed list of the "10 Best Rock Drummers Ever" (they should've added "Bro" on the end). Now I like to think I'm relatively on top of things, musically speaking. But I'd never even heard of two drummers on the list (Danny Carey and Dave Lombardo), and was barely familiar with two others (Janet Weiss and Danny Seraphine). Not that they aren't great drummers, but where the hell are Levon Helm, Michael Shrieve, Mitch Mitchell, Charlie Watts… See, I just can't help myself.
Which reminds me, these lists serve another purpose – they help bring a little hipster cache to the individual assembling the list. "Hey, you clueless philistine. I could add Ringo to the list, but that would be way too obvious. So I'll make it more gender-inclusive by adding the former drummer for Sleater-Kinney… and throw in a couple other left-field choices to show you I can go wide and deep."
Dude, you won. I'm now irritated and spending way too much time drawing attention to your sorry-ass list.
Speaking of sorry-ass lists aimed at giving someone a little more credibility… How about one devoted to unsung guitar heroes? I'll make it 9, because 10 is too obvious. I'll also make it seem less definitive by using the word "great" instead of "greatest" (you didn't think I'd go all-in, did you?). Oh, and I'll leave out the jazz guys – seems kind of unfair to put a psychopath like Evan Johns on any list that also would include the silky-smooth Kenny Burrell. Finally, I'll apologize in advance for listing several artists we've featured in previous posts… but RCR wouldn't exist without the unsung guitar hero, right?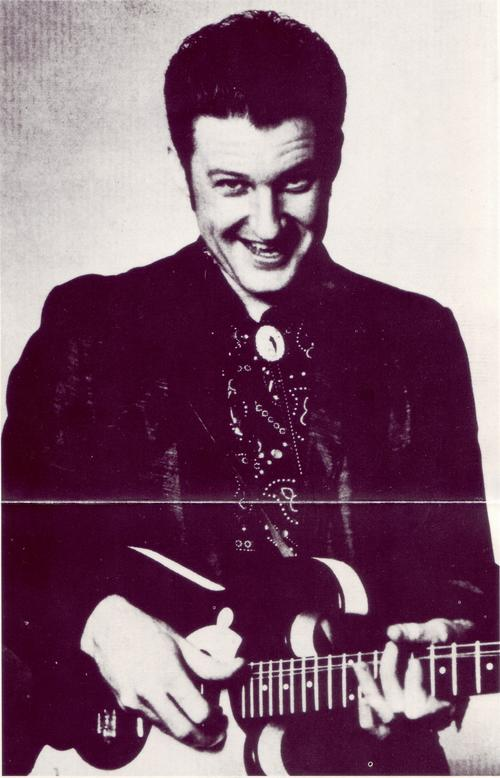 Evan Johns. Spilled the beans on our first pick, so let's get right to it… As I explained in this post, I had the great pleasure of witnessing Evan's unique genius from a front-row seat. And it wasn't always pretty. The guy could down a 12-pack just tuning his guitar. But Evan and his H-Bombs could put the fear of god in you on a good night. For a self-taught picker with a hillbilly flair, he has a huge vocabulary on guitar. More important, he has his own musical language – think buzzsaw jazz, or maybe garage country. I hear Evan is dealing with some health issues down in Austin. Hang in there, my friend. Taking Care of My Home
Earl Hooker. Possibly the most unheralded guitarist from the glory years of Chicago blues… I think part of Hooker's problem (career-wise) was that he was a lot more accomplished and far-ranging than most of his peers. He learned some of his best tricks from country pickers, and even could drag unsuspecting blues fans through a Texas honky tonk with a credible version of Steel Guitar Rag. As B.B. King pointed out in an interview, "If Earl Hooker was a truck driver, he'd be able to back his rig into any space, no matter how tight." He played with Muddy Waters and Junior Wells, but his smoking-hot instrumentals remain among my favorite examples of blues guitar bliss. Frog Hop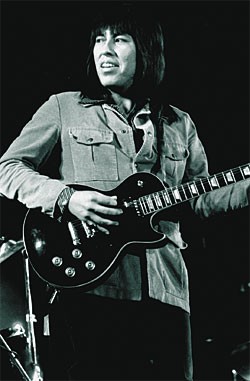 Jesse Ed Davis. I don't have a woman on this list, but at least I have a Native American (top that, BuzzFeed!). A phenomenally gifted player with a slippery touch, Davis started out as a sideman with Conway Twitty and eventually traded licks with George Harrison, John Lennon and Eric Clapton (you can even spot a beaming Davis right next to Harrison during the ex-Beatle's legendary Concert for Bangladesh). But he saved the really good stuff for his recordings and live performances with Taj Mahal in the late Sixties. Here Davis takes his time serving up a beautiful solo, from Taj's '69 release, Giant Step. Bacon Fat
Sean Costello. Costello had two things in common with Davis – a singular style that seemed relatively free of the typical blues cliches, and an appetite for drugs that led to his untimely demise. Costello covered a lot of ground in a relatively short period of time (he died in 2008 on the day before his 29th birthday). His startling solos on Susan Tedeschi's breakthrough album Just Won't Burn helped her earn a Grammy nod for Best New Artist in 2000. He also put out five releases under his own name and played on albums by Levon Helm and Nappy Brown, to name a few. Here's a stunning cut that closes out his final release, We Can Get Together. Clearly the blues world lost a fresh new voice. Little Birds
James Wilsey. Here's the shorthand intro of Wilsey (pictured at the top of our post) – he plays that ethereal guitar lick on Chris Isaak's hit Wicked Game. But there's a lot more to that story, of course (I'd like the full story on why he traded that gig for relative obscurity). The native of Logansport, Indiana, started out as a punk-rocker in San Francisco with The Avengers and currently fronts his own band, playing moody instrumentals that bring to mind Link Wray and The Shadows. I'm a big fan of his 2008 release, El Dorado, and this dangerous little number in particular… The Rattler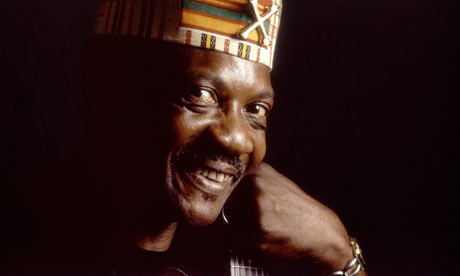 Robert Ward. Do yourself a favor – check out the comments on this post since it first appeared in May 2011. Ward is one of those guys who turn hardened blues fans into complete saps. He's responsible for some of the most incendiary soul numbers ever recorded (waxed in the early to mid Sixties, for the small Detroit-based LuPine, Thelma and Groove City labels). Then he eventually found a home on Black Top, which showcased Ward's gritty voice and thick, bluesy guitar on a wide range of material, including some heartfelt originals. Here's a '62 single that Ward resurrected nearly 30 years later on his Black Top album Fear No Evil: Your Love is Amazing
Mike Henderson. Looking for a guy who can play bone-chilling blues guitar with strings the size of telephone wire, then cut loose with some jaw-dropping country licks? Someone who also can shred the mandolin and play nasty harp through an overheated Fender… and maybe even write your next hit song? Henderson's your guy. He might even be available, since he's no longer holding down first-chair mandolin for Nashville's favorite bluegrass band, the Steeldrivers. Also, his baby just left him… we'll let Mike explain why. Wouldn't Lay My Guitar Down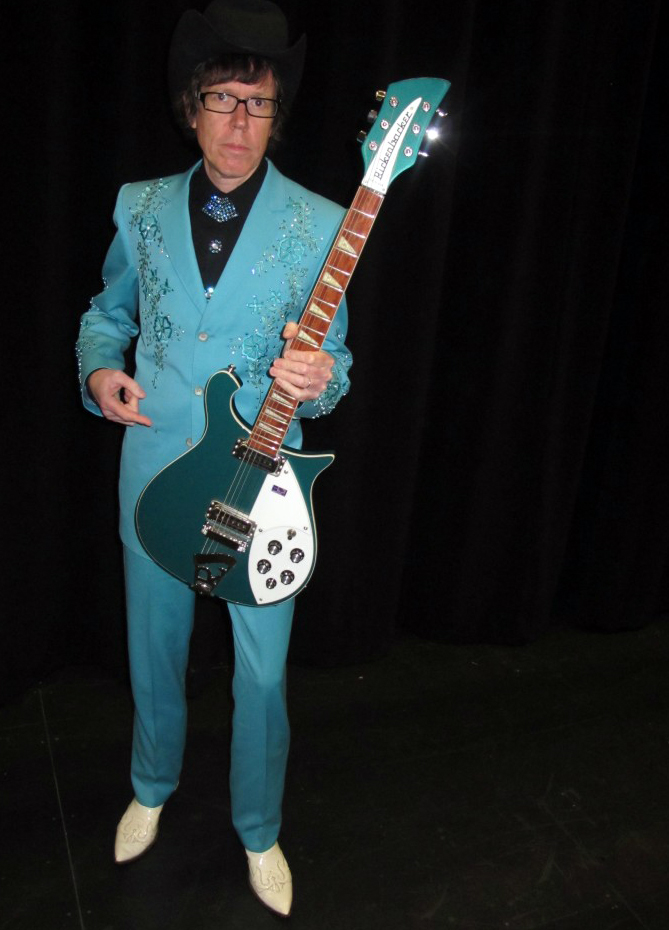 Kenny Vaughan. I met Kenny in Nashville at nephew Dan's studio, where he was adding some Duane Eddy-inspired guitar to a rockin' tune by Nikki Lane. Then I went down to the 12 South Taproom to hear Kenny play shit-hot blues with his own trio. Then I checked out his hard-country pickin' on recent albums by his current boss, Marty Stuart. I should also point out that he cut his teeth playing jazz in Colorado, where he was influenced by another wide-ranging guitarist, Bill Frisell. In other words, he's crazy eclectic (even by Nashville standards), and pretty damn tasty too. Here's a little slice of exotica from Kenny's 2011 Sugar Hill release, the simply titled V: Mysterium
Danny Gatton. I caught Gatton live back in the Eighties. After I scraped my jaw off the floor, I kept looking for any little chink in his armor… couldn't find one. Did he overplay at times? Sure. But he did it with great style and a healthy dose of wit – rare qualities in a world filled with showboating guitarists. I already gave you my take on Gatton in this post, so I'll close by letting his guitar do the talkin' (from his '91 album 88 Elmira Street). Elmira St. Boogie
Obviously, you could take this little exercise a lot further – James Burton, Cliff Gallup, Sister Rosetta Tharpe, Junior Barnard, Pee Wee Crayton, Snooks Eaglin, Jimmy Nolen, Wild Jimmy Spruill, Albert Lee, Rory Block, Lee Moses, Ernie Isley, Hank Garland, Clarence White, Don Rich, Roy Nichols, Tommy Tedesco, Paul Kossoff, Hollywood Fats, Harvey Mandel, Rusty Zinn, Pete Anderson, David Rawlings, Junior Brown… but I'll save some of those folks for future posts.
A little schtick with Kenny Vaughan and another unsung picker, Deke Dickerson, on the Marty Stuart Show. Dueling Mosrites!
Jesse Ed Davis live with Taj, probably around '69? Guitar solo kicks in at around 3 minutes. So sweet!