Let's pretend that I've been posting regularly on this blog over the past year, rather than completely ignoring RCR's vast global empire of digital assets.
Fact is, I've written dozens of incredibly poignant and nuanced pieces on music, politics and popular culture… in my head. But when I tried to transfer them to my fingers (60 words per minute on a good day – thank you, Sister Mary Francis), life kept getting in the way. Several road trips, a family reunion, home improvement projects, physical therapy, binge-watching, navel-gazing, lint-picking…
Yeah, let's face it. I've become less and less motivated to sustain what has become a symbol of unhip, anachronistic behavior: the highly personal blog. Which, of course, is the perfect reason for someone like me to keep messing with it.
For the most part, I built this creaky platform to write about music that moves me, which tends to be stuff that's rootsy, relatively unmannered and criminally overlooked. I've sung the praises of Big Maybelle and Wynonie Harris, mourned the passing of Levon Helm, Evan Johns and Sharon Jones, and bitched endlessly about that stanky-ass subgenre called Bro Country (aka "Hick Hop"). Why not pick up this steadily unraveling thread by featuring a few artists who have made me feel just a little bit more hopeful in the Land 'o Trump? (I forgot to mention an unintended side effect from all the meds I've been taking this year – my much-vaunted typing skills have turned to shit.)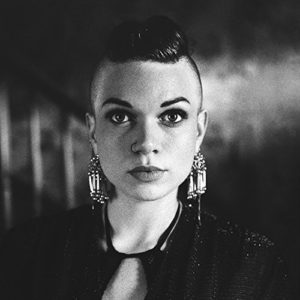 Given my familial relationship with a Black Key, you might think I have nothing nice to say about Jack White. But he did all of us a great service by producing Lillie Mae's first full-length album, Forever and Then Some. Although relatively young, Lillie Mae has been singing and playing fiddle and guitar for years with her Rische family siblings. Thankfully all of them showed up to play on this one, which also features a few other ringers such as members of Dead Weather and Old Crow Medicine Show. Here's a wistful original with a couple guitar solos by Craig Smith that sound like they came Straight Outta Bakersfield. If you like your Americana on the gritty side, try a shot of Lillie Mae. These Daze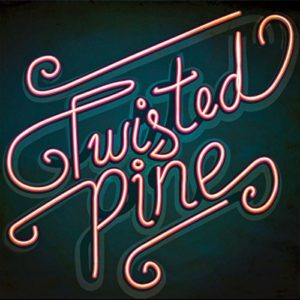 If you follow more progressive strains of bluegrass – from David Grisman and Tony Rice to Nickel Creek and Punch Brothers – you'll find a lot to like in the impressive debut by Boston-based Twisted Pine. Basically, this is what happens when you throw together four hugely talented, genre-bending acoustic virtuosos and give them their own space to experiment (in TP's case, a dive bar in Cambridge called the Cantab Lounge). It also helps to have two great singers – fiddler Kathleen Parks and guitarist Rachel Sumner – and some first-rate material to work with. Beautifully recorded and perfectly executed, Twisted Pine's self-titled first album is a major statement from some masterful pickers. Hold On Me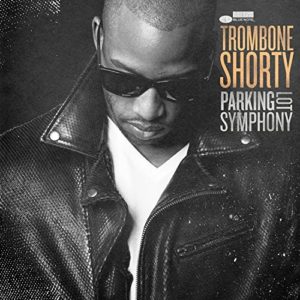 Two new releases are feeding my jones for all things NOLA: Trombone Shorty's Parking Lot Symphony, and Stanton Moore's love letter to the late Allen Toussaint, With You in Mind. Both are a little hit and miss, but the highlights more than outweigh the weaker spots. Shorty tries his hand at more standard R&B fare; I gravitate toward the stuff that has a funkier, brass-band feel, like this badass instrumental: Tripped Out Slim For my money, Stanton Moore is the most dangerous drummer on the planet. You might've heard his prodigious chops on recordings by Galactic and with the mind-blowing nine-string guitarist Charlie Hunter. Lately he's been settling into a regular jazz gig with organist David Torkanowsky and bassist James Singleton, who form the core of the session band on his new album. The jazz cuts on it are gorgeous… but again, I keep going back to full-band, NOLA-infused funk. Cyril Neville handles the vocals on this Toussaint cover, which features a blazing solo by Shorty (who offers his own version of the song on Symphony): Here Come the Girls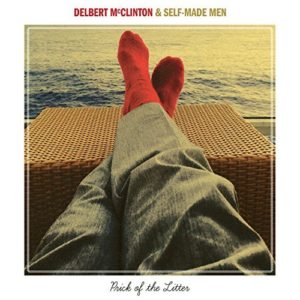 Earlier this year, I welcomed a new long-player by Delbert McClinton with the dubious yet alluring title Prick of the Litter. And I had the same reaction that followed virtually everything he's put out over the past two decades: Why isn't this guy a household name? Why don't we hear him every day on the radio (or at least featured on his very own Sirius channel)? He's got a rockin' little band that knows when to rein it in… he writes sly, well-crafted songs that deal with universal matters of the heart… his perfectly worn voice betrays a whole lot of livin' (good and bad)… and his albums sound like they were recorded at steamy, late-night jam sessions where everyone forgets the tape is running. Some of the best tunes on Delbert's latest are slow burners like this one that wouldn't sound out of place on a Tom Waits album: Pulling the Strings
The new series The Deuce reminds me of another HBO-David Simon collaboration, Treme, in that the curated music seems a lot better than the shows themselves (I hate to sound like a fogey, but I found the former's relentless sleaze to be a bit gratuitous, and the latter was just a hot stinkin' mess). Thankfully, I stuck around The Deuce long enough to pick up on this Seventies soul nugget by The Manhattans. This thing hits a deep groove and never lets up… I Don't Wanna Go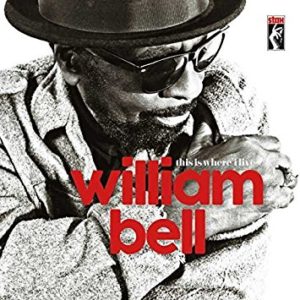 Without question, my main tonic over the past year has been William Bell's southern soul masterpiece, the Grammy-winning This is Where I Live. Fans of Rosanne Cash will recognize the deft touch of her husband, producer and guitarist John Leventhal, who delivered another stunning piece of work – snaky, seductive guitar lines (this guy has a real gift for coming up with the perfect tones), lush horns, steady-rolling rhythms… Here they serve a voice that, much like Delbert's, has only become more soulful and expressive over time (now 78, Bell recorded his first hits for Memphis' storied Stax label in the early '60s). I can't offer a stronger recommendation, especially if you have more than a passing interest in how the legacy of this music will survive in the future. All the Things You Can't Remember
On the reissue front, I'm digging my way through several top-shelf collections (I wouldn't call all of them "new," just new to me – those promo copies from Sony must've gotten stuck in the mail):
Taj Mahal: The Complete Columbia Albums Collection… 16 discs, nearly 200 tracks (I don't think anyone bothered with a final count)… Is there such a thing as too much Taj? Nah, not really. Even the most casual, off-the-cuff tunes like this one have their charms. The rest are essential American (and Caribbean) roots music – and the remastered albums sound fantastic. Eighteen Hammers
Charles Mingus: The Complete Columbia & RCA Albums Collection… I'd long been familiar with his masterwork Mingus Ah Um. The rest of these albums were revelations to me – especially Tijuana Moods and the majestic Let My Children Hear Music. With this set, Mingus joins my own personal jazz pantheon (along with Miles, Coltrane, Monk, Rollins and Bird). Dizzy Moods
Louisiana Swamp Blues… I recently came across this four-disc set on the UK-based JSP label and was surprised to find out that I only had a handful of these gems in my collection. Guess I have compiler and musicologist Neil Slaven to thank, as well as the good folks at JSP for continuing to offer budget-priced box sets (featuring the likes of Charlie Parker, Django Reinhardt, Louis Jordan, etc.) for obsessive "completists" like me. Honey Bee/Left Hand Charlie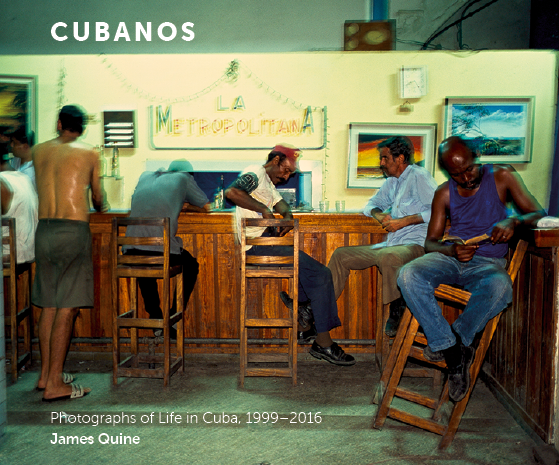 Another reason to go on living: My brother James Quine recently published Cubanos: Photographs of Life in Cuba, 1999-2016 – a collection of portraits and street scenes from an island I've never been to, but that I've experienced vicariously through these wonderful images (usually complemented by a cold beverage and a few of my favorite Cuban songs). In fact, James and I collaborated on a couple of posts – here and here – that attempted to take our readers and listeners on a virtual tour of Cuba. But if you want to dig in to the motherlode, pick up James' book here (then try out some of the music selections recommended at the end of those posts… can't help you with the beverages). I know I can't be too objective with Cubanos, but you definitely need these 98 photographs in your life, or at least on your coffee table.
Twisted Pine live, last October at the Cantab Lounge… Lead vocals: Kathleen Parks.