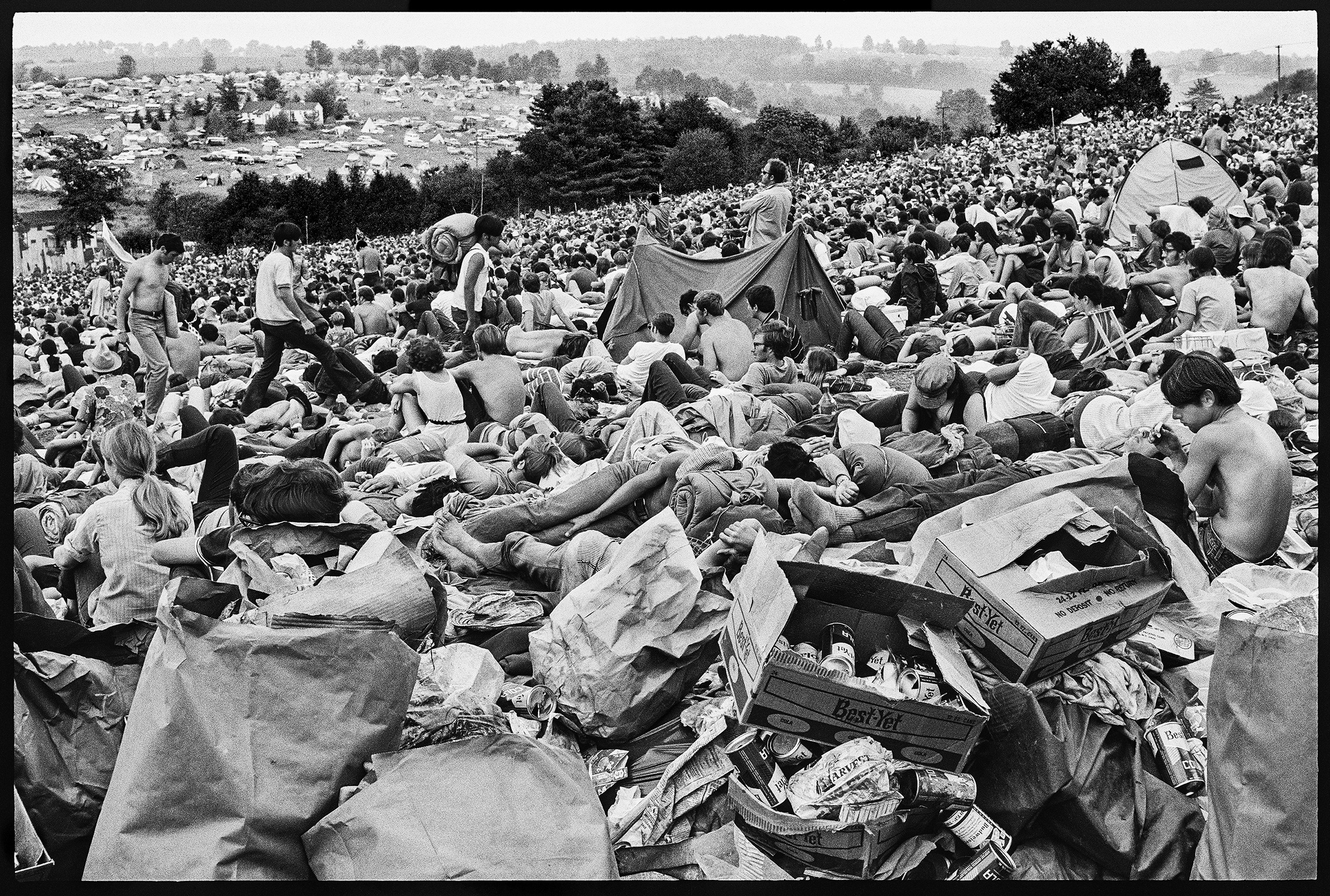 Not that I've ever downplayed the significance of Woodstock. Sure, it was a defining moment at the close of the Sixties — a cosmic, communal experience that gave an entire generation (well, at least a fairly large chunk of that generation) a greater sense of purpose and possibility during a time when everything seemed to be going straight to hell.
Of course, the spirit of Woodstock quickly faded in the years that followed — especially here in northeast Ohio where, less than nine months later, four students at Kent State were killed by members of the Ohio National Guard.
I was 14 years old in 1970, too dumb to understand New Math but smart and sensitive enough to know that no one was going to crack the code on how we could all live together in peace, love and harmony. I loved the music I grew up with — Jimi Hendrix, Cream, The Doors, The Who, Traffic — but I didn't hold out any hope that rock 'n roll would sanctify my soul, much less save me from a four-year sentence at a parochial high school.
I also didn't know anyone who actually went to Woodstock. And even if I were old enough to go, I probably would've politely declined (call me a cream puff, but I've never felt comfortable mulling about in massive crowds or slogging through human excrement).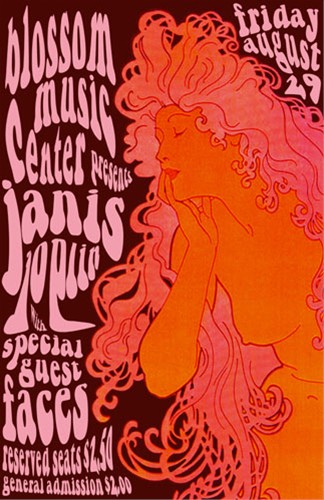 At the same time, I felt like I had sort of a tenuous connection to the event. Only days after Woodstock, my older sister Mary (god bless her) took me to see Janis Joplin — fresh from her performance at the festival — at Blossom Music Center. Oh hell yeah… I witnessed an amazing performance by a Sixties legend and only had to wait a few minutes to pee in a nearby restroom!
Fast forward 50 years… With very little enthusiasm, I decided to watch the Woodstock documentary produced by PBS (American Experience). And that's when I started to view the festival in a slightly different light.
It didn't matter that some of the performances were, well, more than a little drug-addled and not worth the cost of the tape used to film them. It didn't even matter that the field — a natural amphitheater just outside of Bethel, NY — could've been designated a Superfund site following the three-day event. As Max Yasgur, the conservative farmer who owned that field, pointed out, the "kids" who came were part of "the largest group of people ever assembled in one place" (well, Hitler drew 700,000 people to Nuremberg, so there's that). And, more important, they proved to the world that "half a million people can get together and have three days of fun and music, and have nothing but fun and music." Seriously, what are the chances of that ever happening again? Fyre Festival, anyone?
Which brings me (in the loosest possible way) to one of the more underrated bands that played at Woodstock, Canned Heat. As the PBS doc rightfully pointed out, the best performances at the festival were by Sly and the Family Stone, Santana and Hendrix (Santana's blazing set gave them a huge lift in the weeks that followed). But you can't deny the strange voodoo stew that Canned Heat cooked up during their riveting set at Woodstock:
Two things led me to a deeper appraisal of the Canned Heat "oeuvre":
First, this fascinating article about the subculture of oddballs (virtually all of them men) who collected 78s long before Columbia released its Robert Johnson box set in 1990. Two of those guys — Alan Wilson and Bob Hite — formed Canned Heat as an extension of their deep obsession with the country blues of Tommy Johnson, Skip James and Henry Thomas, to name a few.
And second, this harrowing piece (both Wilson and Hite were early casualties of the band's drug-fueled journey), which makes virtually every episode of VH1's Behind the Music seem like a zany weekend at band camp. "After Alan and Bob died it was Henry [Vestine, the band's lead guitarist]," notes drummer Fito de la Parra. "I saw him pull his teeth out of his skull and weep." So no, they weren't exactly poster boys for the "let's hold hands and sway" hippie ethos.
But they sure knew how to lay down a deep, full-throttle boogie, as evidenced by their storied collaboration with John Lee Hooker. Here's a taste: Peavine
Among other things, I discovered that Wilson was no slouch on harp (Hite knew his way around the "Mississippi saxophone" too). Turns out Wilson was Hooker's favorite — a tasty, distinct stylist who could hold his own with virtually any blues cat from Chicago. In fact, he played a key role in reviving Son House's career and even played harp and guitar on his legendary 1965 sessions for CBS records. This excerpt from Canned Heat's weird, 19-minute blues odyssey Parthenogenesis shows off Wilson's chops and also features a more restrained Hite singing along to John Mayall's boogie-woogie piano: Parthenogenesis (edit)
And I finally warmed up to that ghostly falsetto, which you couldn't avoid at the end of the Sixties when radio stations seemed to have both Going Up the Country and On the Road Again on endless loops. Back then I took those songs for granted, but revisiting this Woodstock clip made me wonder if there's something otherworldly going on here (maybe he's channeling the spirit of Skip James?). Regardless, you have to credit Wilson — an unreconstructed blues nerd to the very end — for having the courage to deliver this stoic, heartfelt performance in front of 400,000 people:
Much like a slew of other bands that appeared at Woodstock, Canned Heat kept performing and recording through the Seventies and beyond (even without Wilson, Hite and, later, Vestine). But thanks to amazing talent like the great blues/swing guitarist Junior Watson, the band never turned into a novelty act (de la Parra is the only remaining member from the original lineup). This live cut from 1989 is all the evidence you need that Watson is the real deal — a startling, endlessly inventive player: Hucklebuck
So how am I going to celebrate the 50th anniversary of Woodstock? I'll probably get my boogie on by cranking up some Canned Heat. It's the next best thing to being there (or, in my case, even better).