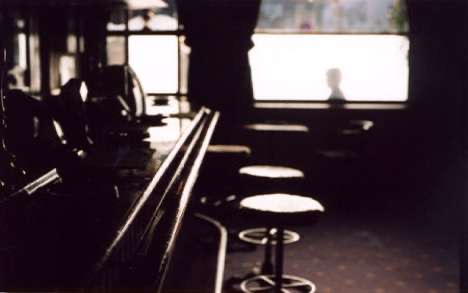 Playing blues harp in local clubs has, at the very least, helped me keep my chops together and, on a good night, reminded me of the healing power of live music.
But social distancing has forced me back into my well-appointed woodshed, which ain't such a bad thing. First, it's given me a healthy dose of perspective. Right now, the real rock stars are front-line health care workers who risk everything to save lives and keep this godforsaken virus under control. So you won't hear me whine about how tough it is to stay home, where I can play along with my Chess blues heroes and binge-watch Tiger King (talk about perspective!). And second, I have a little more time to chase down a few musical threads that might have escaped my attention if I were busy… eh, being a little more social??
So imagine we're at a dive bar in some distant land — it's almost closing time, we're nursing the last two cold beers in the joint, I have 10 credits left on the jukebox, and you clearly have nowhere else to go.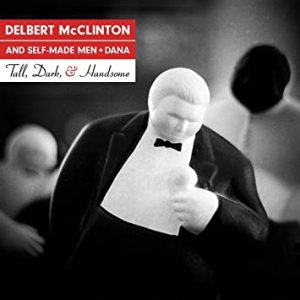 Here's something good that happened this year: Delbert McClinton won a Grammy for his latest album, Tall, Dark, & Handsome. I know, doesn't quite deliver the same thrill as "Trump leaves office to launch new reality show" or "Bernie Bros pledge support of Dem nominee" or "World's leading scientists praise U.S. response to Coronavirus." But it's the best news I can offer right now. I'm sure working musicians who are currently unemployed can appreciate this Delbert-penned lyric: "If I hock my guitar how the hell am I supposed to play the blues?" If I Hock My Guitar
Sometimes binge-watching can lead you to your next musical treasure. Case in point: Hulu's remake of Hi Fidelity, with a sexy, messy Zoe Kravitz replacing John Cusack as the forlorn record-store owner (is there a worse job to have right now?). The show isn't great, but it has enough small pleasures to keep me coming back, including a brief cameo by a record that I had to hunt down immediately online — Darondo's Listen to My Song: The Music City Sessions. This is one funky-ass dude… kinda reminds me of a skid-row Prince. Essential Bay Area soul (with a healthy dose of blues) from the '70s. The Wolf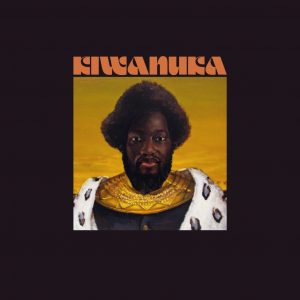 Michael Kiwanuka, whose Cold Little Heart became one of the most captivating themes on TV (Big Little Lies), is back with another Danger Mouse-produced album, the simply titled Kiwanuka. Again, I'm not in love with it (Mr. Mouse hasn't met a sonic flourish he can do without), but the highlights are pretty memorable. Credit the producer for putting the focus squarely on Kiwanuka's rich, expressive voice on this keeper: Piano Joint (This Kind of Love)
God bless the good folks at Oxford, MS-based Fat Possum (mostly known for its "dirty blues" catalog) for bringing us some heavenly gospel music during these difficult times. "It's soul music without the sex," the label's general manager, Bruce Watson, told NPR last year after Fat Possum created its new gospel imprint, Bible & Tire Recording Company. "It sounds cliche, but gospel is a melting pot of so many different styles." You can hear a whole mess of goodness on this smokin' cut from the '70s by Elizabeth King & The Gospel Souls: Stretch Out Thankfully, Watson & company doubled-down on their newfound love of gospel by also producing a new release by The Sensational Barnes Brothers: Why Am I Treated So Bad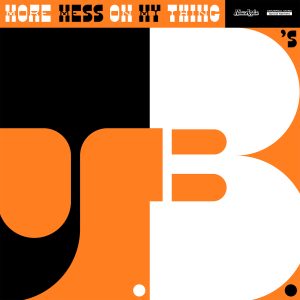 Good gawd this is some badass shit. Students of James Brown might recall that he ditched his mighty backup band in 1970 to hire some fresh kids out of Cincinnati, who he later christened The JB's. Now I've always known that Bootsy Collins is a monster on bass, but his guitar-playing brother Catfish really shines on the blazing-hot funk featured on More Mess On My Thing — essentially, the demos that got Bootsy and band the gig with J.B. In this sample of the 22-minute When You Feel It Grunt If You Can, Bootsy and band quote The Meters, Kool & The Gang and Jimi Hendrix's Band of Gypsies. Imagine what they could've done under quarantine. When You Feel It…
Moving On Up: The Songs of Curtis Mayfield is a hit-and-miss collection of Mayfield covers by other artists (yeah, I did a lot of cherry-picking for this post). Here's a particularly soulful tribute by Gladys Knight & The Pips. If you're expecting something along the lines of Midnight Train to Georgia, you're on the wrong track. On and On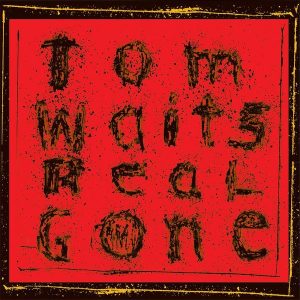 It wouldn't be a proper End of the World playlist without a tune by Tom Waits (from his 2004 release Real Gone)… a particularly tense, edgy one at that, so feel free to skip ahead if your personal anxiety meter is already flatlining. Clearly Waits isn't from northeast Ohio, because it rains here pretty much all the goddam time. But I'll go out on a limb and suggest that the rain is a metaphor. I think he's begging for something, anything, different from the Old Testament pestilence we're dealing with right now. Seven-headed serpent, anyone?? (Great jackhammer guitar by Marc Ribot, BTW.) Make It Rain
I watch a lot of music docs, even the shitty ones. Recent favorites focused on the music/lifestyles of Miles Davis, Linda Ronstadt, ZZ Top, Bill Evans, Bobby Keys, Bill Frisell, Iggy Pop, etc. I approached the new Robbie Robertson/Martin Scorsese doc Once We Were Brothers (about The Band) with a little trepidation. The film was clearly Robertson's opportunity to set the record straight with the rest of his former bandmates — especially the late Levon Helm, who felt he and the others were denied their fair share of The Band's royalties. I have to admit, Robertson forced me to reconsider this long-standing feud, given the sad shape his mates were in during The Band's 10-year run. As his former wife Dominique rightfully pointed out, Robertson didn't seem to have the "addict gene" shared by everyone else (except keyboardist Garth Hudson). I'll just point out that I wouldn't trade Levon's final two albums — Dirt Farmer and Electric Dirt, both Grammy winners — for anything in Robertson's post-Band catalog. When I Go Away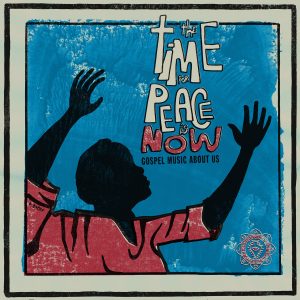 Seems fitting to close with another gospel number (I'm not a religious guy, but a little faith doesn't hurt when you're staring into the abyss). I found this cut by the Fantastic Shadows on a first-rate comp released last year on the David Byrne-founded Luka Bop label, The Time for Peace is Now: Gospel Music About Us. As the title suggests, we can learn a few things from songs that have little to do with bible-thumping and the afterlife, and a lot to say about making the world a better place in the here and now. Call me a dreamer, but… The Time for Peace is Now
Jazz Dispute: I'm not sure when this strange pleasure was created, but you have to credit "shelter in place" for an abundance of hilarious YouTube videos that show just how far people are willing to go to amuse themselves while under quarantine. Hey, it ain't King Lear, but it sure as hell put a smile on my face (the tune: Leap Frog, featuring Charlie Parker with Dizzy Gillespie and Buddy Rich)…