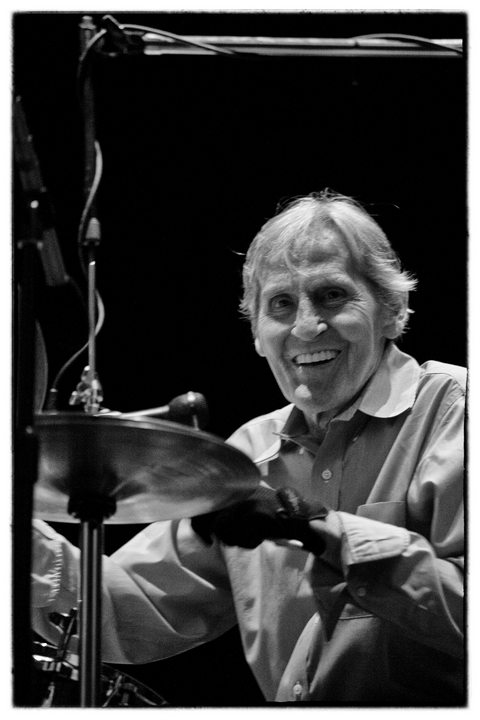 I'm usually not a "let us praise our fallen rock heroes" kind of guy. But I have to admit, the passing of Levon Helm hit me a little hard.
And I'm not sure I can really explain why. I always had the greatest respect for The Band, but I probably was overexposed to them as a kid, which is why they rarely showed up on my "steady rotation" playlist at home.
Still, Levon Helm always was an inspiration. Most of my favorite songs by The Band featured Levon, front and center – The Weight, Up on Cripple Creek, The Night They Drove Old Dixie Down, Rag Mama Rag… To me, his voice is as real as it gets. And I don't think it has anything to do with a misplaced sense of national pride, in that Levon was the only American (an Arkie at that) in a band otherwise full of Canucks.
Maybe I'm a sucker for a guy who can lay down a rock-solid rhythm on drums while singing with so much soul. I definitely found him to be the funkiest, rootsiest member of The Band. In fact, the song from their catalog that I probably listened to the most wasn't even an original – it was their cover of a Motown single by Marvin Gaye, Baby Don't You Do It. The song opened up The Band's great live album "Rock of Ages," recorded at the NYC Academy of Music during the last few days of 1971 (I especially dug the legendary Allen Toussaint's horn charts on this tune and 10 others). And Levon tore into it like a junkyard dog on a dangling leg: Don't Do It
The Band started out as honest-to-god, roots-rockin' road dogs – playing blues, rockabilly and honky-tonk covers in dives across the U.S. and Canada. They originally came together as Ronnie Hawkins' backup band the Hawks, but eventually morphed into Levon and the Hawks (which should tell you something about Levon's status in the band) and the Canadian Squires.
Here's a garage-rocker by the Squires that I featured in a previous post, with some wonderfully sloppy harmonica by guitarist Robbie Robertson: Uh Uh Uh
Probably no need to go into the much-celebrated catalog of The Band, including their many storied collaborations with Bob Dylan. You can find countless tomes online and elsewhere praising them as the very definition of what we now commonly label as Americana. But I thought I should feature this little number from an outstanding box set compiled by Robertson – "The Band: A Musical History." It was recorded live with Dylan at Carnegie Hall, '68: I Ain't Got No Home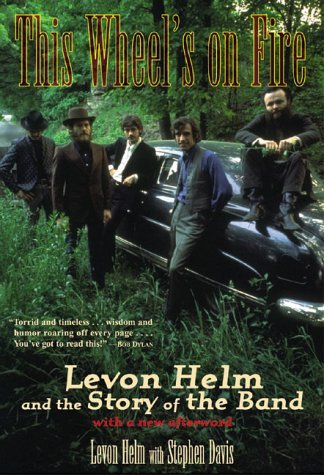 The Band eventually dissolved in a slew of allegations regarding where the money was going – mainly to Robertson, the group's primary songwriter. Although I haven't read "This Wheel's on Fire: Levon Helm and the Story of The Band" (it's next on my list), my understanding is that Levon and other members felt they were unfairly cut out of a large portion of The Band's revenue. It seemed like even before Robertson left The Band, he started to view himself as a solo artist working with hired hands who simply played what he wanted them to play. But I doubt Levon would've tolerated that kind of arrangement, given his larger-than-life personality and talent.
Enough about that… I'll confess that I spent more time following Levon as a solo artist, starting with some tasty tunes he recorded in '77 as "Levon Helm and the RCO All-Stars." The band included one of my main guys on blues harp, Paul Butterfield, as well as a few other notables such as Booker T and the MGs and Dr. John. None of it broke new ground, but there's a lot to like if you're a fan of Memphis soul and blues:
Speaking of blues, Levon, Garth Hudson of The Band and Butterfield provided a lot of the highlights on one of my favorite late-era albums by Muddy Waters: "The Woodstock Album." It might not have the snarl of Muddy's comeback record with Johnny Winter, "Hard Again," but I always loved the hard-driving sound of Levon's snare drum on this album – like he's beating a cardboard box with a giant hambone. Muddy's big, booming voice might be the main attraction, but Levon makes you wonder how he would've fared as a Chess Records session guy. And then there's the gravy – mainly, Butterfield playing like a man possessed and Hudson rocking out on accordion (yeah, you heard it right… he must've had some Clifton Chenier in his record collection): Going Down to Main Street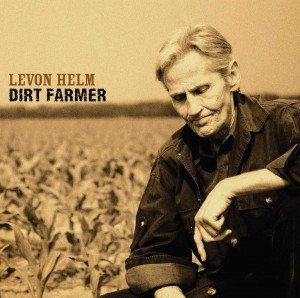 Despite its many highlights, "hit and miss" would be a fair description of Levon's 35-year career as a solo artist… that is, until he got around to recording his last two studio albums, "Dirt Farmer" and "Electric Dirt." I think both Grammy-winning releases – recorded long after he was diagnosed with throat cancer – serve as prime examples of everything that's good and right about Levon. Although his voice obviously had a rougher edge in his final years, he really dug in to put these songs across with the passion and energy of a much younger (and healthier) man. And he seemed to be stealing back a few years on drums too. I never had the good fortune to make it to one of the Rambles that Levon held at his barn in Woodstock, NY. But most accounts of those performances typically include two disparate observations: 1) Levon looked every bit his age and more as he shuffled around the barn and 2) he gave no quarter when he was behind his kit. If you came to play, you'd better get used to the feeling of that bass-drumming boot up your ass. False Hearted Lover Blues
Call me callous, but the news of Levon's passing made all the hoopla around Dick Clark's demise seem even more trivial (I had to laugh at a tweet by comedian Rob Delaney: "Ryan Seacrest holding strategy meeting to properly calibrate 'emotion' in his Dick Clark statement"). Slick hucksters come and go, but there's a special place in the rock 'n roll firmament for a guy who combined a timeless appeal with a deep understanding of what this music is all about. And let's not forget those prodigious chops (apparently, Levon was Buddy Rich's favorite rock drummer).
As MTV's Bill Flanagan said so eloquently (I know, MTV and eloquently don't belong in the same sentence) in a moving tribute to Levon on CBS Sunday Morning, "the last 10 miraculous years gave Levon a sort of extended victory lap… It was as if heaven decided to give Levon an extra decade, just so we could all hear his songs one more time. Just to give Levon and the people who loved him a proper chance to say goodbye."
RIP Levon… And don't be too hard on Robertson when he shows up.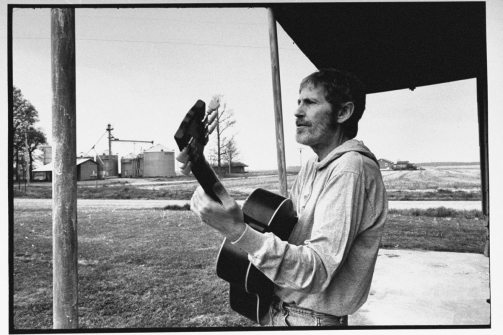 Up on Cripple Creek, from The Last Waltz… Any doubt that Levon was the heart and soul of The Band?
The Black Keys and John Fogerty pay tribute to Levon Helm – rehearsing backstage at Coachella: