This article was first published as "Guilty Pleasures" on Blogcritics.org.
It's all in the ear of the beholder, isn't it? For a blues hound, a guilty pleasure might be ZZ Top. For a soccer mom, maybe it's 50 Cent or Kanye West. If you're a fan of New Orleans music, it might be a tune that Steve Zahn wouldn't touch with a ten-foot Mardi Gras scepter (more on that later).
For me, it's really quite simple… Given that some of my friends and family members are a little nutty about American roots music, it's usually anything that would make these music snobs recoil in horror if I admitted that I own it, much less listen to it.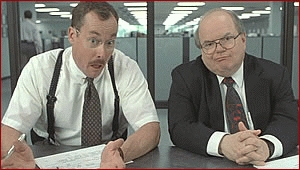 In the movie "Office Space," a computer-programming Michael Bolton calls his more famous namesake an "ass-clown" – then tries to ingratiate himself with a couple of soulless consultants (the two Bobs) when he tells them that the other Bolton is "pretty good." In one of the movie's best moments, the first Bob then confesses, "I celebrate his entire catalog." So basically, a guilty pleasure is like admitting you're a bit of a Bob, or even worse.
Recently, I connected with an old friend from college (check him out here). We quickly shared notes on stuff we've been listening to – turns out both of us are addicted to Sixties jazz – then we started talking about albums we couldn't do without back in the Seventies. It got even better when we compared our expansive playlists of songs from the era.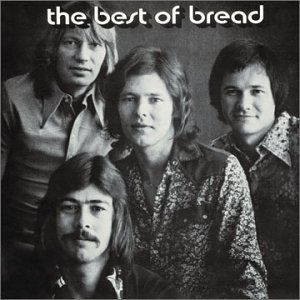 Both of us listed the obvious culprits – the Rolling Stones, Taj Mahal, Joni Mitchell, the Allman Brothers Band, the J. Geils Band, Bob Marley, Little Feat… then things started to get a little more debatable, with forays into blooze-rock limbo (Humble Pie, Foghat, Savoy Brown), prog-rock purgatory (Yes, Genesis, the Moody Blues), and glam-rock hell (David Bowie, Mott the Hoople, Roxy Music). Now I enjoyed listening to the latter dreck back in the day, just like any other self-respecting stoner. But it's hard to slap on the Pie's "Rockin' the Fillmore" or Yes' "Fragile" today without a healthy dose of ironic detachment – the old wink-nod, as they say. And god help the ass-clown who whips out "The Best of Bread."
Most of my guilty pleasures probably fall more into the category of cocktail music, and I can probably blame college life for this too. Back when I was struggling to graduate from Ohio University (see post on "Guns, Drugs, Money and Vinyl…"), I fell in with a few misanthropes who had lost the will to rock – probably the result of spending countless hours during our teen years in front of huge banks of PA speakers, head-banging to the Pie. We were searching for more sedentary pleasures involving smoking jackets and cocktail dresses (from Goodwill, of course), mixing high-balls in front of the hi-fi, and slow-grooving to Frank and Dino.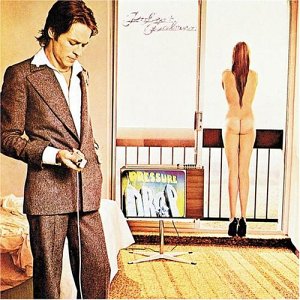 Yeah, I know… it's a tired cliché. But it worked for us at the time. And we somehow convinced ourselves that we weren't turning into our parents, mainly by throwing a few contemporary artists into the mix. The clear favorite? Robert Palmer… blue-eyed soulman Robert Palmer, that is – not the guy who hit the jackpot on MTV with his backup band of supermodels. (About 20-some years ago, one's preference regarding the two Palmers seemed like something worth arguing about… today, not so much.)
Anyway, Palmer put out a few albums in the Seventies that seemed to us like unabashed love letters to the cocktail culture – particularly "Pressure Drop" and "Double Fun." Since then, I've discovered the obvious pleasures of reggae legend Toots Hibbert, which makes it even more difficult to listen to Palmer's cover of the Maytals' Pressure Drop. But some of the stuff on these records holds up surprisingly well, in an earnest, pseudo-soul kind of way. Just don't toss out any Marvin Gaye to make room for it on your CD shelf.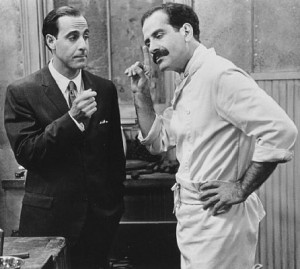 As I grew older, I abandoned any pretense of being "relevant" and started celebrating the catalogs of other artists from the original cocktail set. And I'll thank the movie "Big Night" for giving me a greater appreciation of Louis Prima (a New Orleans native) and his sultry sidekick, Keely Smith. The movie is really an extended riff on "Waiting for Louis." In short, a hapless entrepreneur and his brother, a master Italian chef, bet that their fortunes will change when Prima pays a visit to their struggling restaurant (he never shows up, but the party goes on without him). It's also a commentary on the age-old divide between elitists and "philistines," as the chef – wonderfully played by Tony Shahloub – likes to call diners who don't appreciate his carefully prepared seafood risotto.
I certainly was familiar with Louis Prima before I saw the movie. You had to be if you spent any amount of time in Akron's North Hill or Cleveland's Little Italy neighborhoods. But I used to think of him more as a jokey purveyor of novelty songs (Just a Gigolo, Angelina/Zooma Zooma), as opposed to a real player, with a first-rate band run by fellow Crescent City badass Sam Butera… Oh Marie/Louis Prima with Sam Butera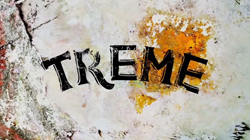 Louis Prima and snobbery – cultural, musical, culinary, you name it – are just two of many topics covered on "Treme," HBO's new series about post-Katrina New Orleans. I'm getting a little tired of the show's constant trashing of tourists, the very people who help keep the city afloat. And I'm still hoping to find one character I actually like. But the music alone makes "Treme" worth watching. In one episode, an especially annoying DJ portrayed by Steve Zahn refuses to play any of the old warhorses – like Iko Iko or Walkin' to New Orleans – during a fundraiser for his radio station (you'd be hard-pressed to find more self-righteous blowhards in one program). Instead, he sits back and savors the joys of a less-obvious choice, Prima's Buena Sera: Buena Sera/Louis Prima
A nice moment, musically speaking – but not exactly what I'd call "sticking it to the man."
There's really no moral to my story, other than this: With a little time and the right context, one man's garbage can turn into the same man's gold. Or vice versa. And if you visit New Orleans, don't be afraid to request Iko Iko.
At the risk of losing my mail-order degree in ethnomusicology (and your attention), I'll leave you with a few more of my guilty pleasures:
"Reggae Pulse 2 Hit Songs – Jamaican Style": Reggae versions of Motown and soul hits like Just My Imagination, Ain't No Sunshine and Papa Was A Rolling Stone… Beats the polka covers.
Dolly Parton – Jolene: Honky-funk? Jolene
Ramsey Lewis Trio – The "In" Crowd: It's a real toe-tapper, daddy-o! The "In" Crowd
Shakira: You had me at hola.
Junior Brown – Venom Wearin' Denim: Sometimes the name of the song is all you need.
Dazz Band – Let It Whip: The Bucket Shop was Akron's ultimate den of iniquity. When this song started playing at glass-shattering volume, you'd just blown right past the point of no return. Let It Whip
Lou Reed – "New Sensations": I'd never admit it to cousin Robert, who left Reed right before this album was recorded, but I've always had a soft spot for I Love You, Suzanne.
Gregg Allman – "Laid Back": The Voice of Southern Rock croons over big, orchestral arrangements. This album was big in Milledgeville GA back in '73… Maybe the locals had it right all along. Multi-Colored Lady
Chris Isaak: because he steals from the right sources.
Mahavishnu Orchestra – The Dance of Maya: Head-banging for nerds, in a time signature I couldn't even begin to identify (a waltz, maybe?). The Dance of Maya
Robert Gordon: Reheated rockabilly… But when your guitar players are Link Wray and Danny Gatton, who cares?
What are some of yours? If you prefer to send them anonymously, don't worry… I'll only share your true identity with a few friends and family members.