RCR has always been your trusted source for songs (and artists) that don't exactly put a spring in your step, gleam in your eye, wind in your sails… whatever. John Lee Hooker. The Numbers Band. Evan Johns and the H-Bombs. Robert Quine. Howlin' Wolf. The Cramps. Anyone up for a little gloom/doom? We're all in.
Well, now I'm forced to consider a different approach, because things are starting to look pretty good here in northeast Ohio. Our beloved Cavs are playing in the NBA Finals, again. The Indians are making a run in the AL Central. We're looking forward to the RNC – a rare opportunity to suck thousands of dollars out of the wallets of Donald Trump supporters. We said goodbye to the top guy at The University of Akron (among his many missteps, he tried to rebrand it as "Ohio's Polytechnic University" – because nothing says forward-thinking like a term coined in the early 19th Century!). And we seem to be immune to the apocalyptic weather patterns that are making pastures browner for many of our former residents.
Yes, it's been a long, tough slog over the past few decades… but now I feel like a jarhead at the end of basic training who can't seem to wipe that fucking smile off his face. So I decided to share a little love from the Rust Belt with a playlist specially designed to turn your frown upside down. Consider it a virtual hug from your friends at RCR. By the way, when do these meds wear off?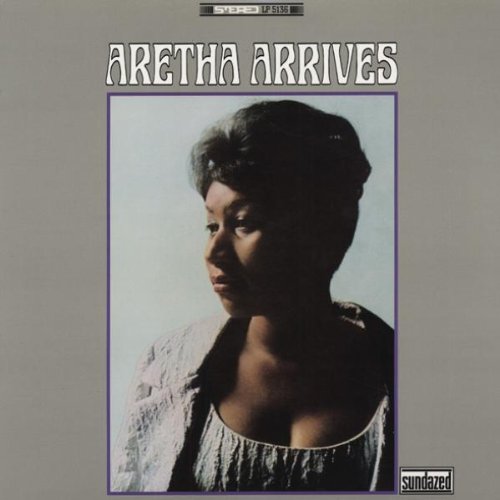 We'll start with a song that lets us have it both ways. Back in 1967, Aretha Franklin took an earnestly hopeful standard by Jimmie Davis and, with the help of Muscle Shoals' finest, gave it a full southern soul makeover. Then Delbert McClinton worked a similar version into his great live shows. If you're going to screw with tradition, why not try to create another one? You Are My Sunshine
I'll confess that two genres of music almost always put me in a good mood – salsa (along with its bastard stepchild, boogaloo) and reggae (even without the aid of God's Green Herb). Let's examine this Latin soul masterpiece by Joe Cuba. Does it exist to expand our cultural palettes or make us more aware of life in the barrio? Not really. I think it has a far more noble purpose – to make us shake our asses for two and a half minutes while screaming OH YEAH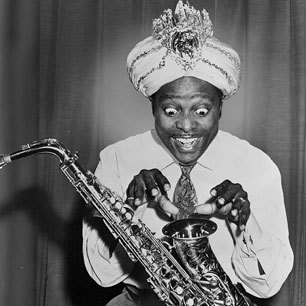 This tune was written for jump-blues legend Louis Jordan by Newark, OH native Jon Hendricks (of Lambert, Hendricks & Ross fame). "When I'm copping that eternal nod, I'll be the happiest cat in the graveyard." Hey, it ain't Dylan, but it sure is a lot of fun. What makes Louis happy? Let's see – whiskey tasting, money wasting, good-time loving, loud noise making, belly shaking… in other words, the kind of activities (along with car tipping and couch burning) that Clevelanders will engage in if the Cavs become NBA champs. I'll Die Happy
Here's kind of a self-help song, courtesy of Taj Mahal. Blues got you down? Is your face in a permanent frown? Then get off your ass and cakewalk into town. And while you're at it, grab a chicken or two from that rich dude's yard. Cakewalk Into Town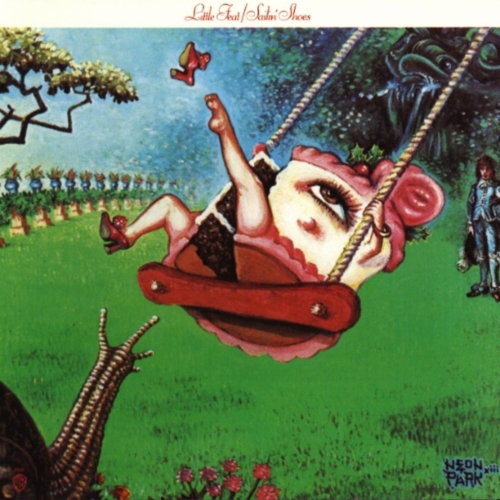 Trying to extract layers of meaning from Lowell George's lyrics is usually a fairly pointless exercise. Cocaine tree lookin' fine, fat man's in the bathtub, Chairman Mao's on the phone… Just go with it (why split hairs when the band's hittin' a groove?). By Little Feat standards, this tune is fairly straightforward. But it does beg the question, what exactly are sailin' shoes? I have no idea, but if they bring this much joy into the lives of others, I definitely want a pair. Sailin' Shoes
Once again, the lyrics (as such) are inconsequential. But thankfully, this tune comes as advertised. A powerful, gospel-infused workout by slide-guitar savant Derek Trucks and band – from his 2002 release of the same name. If this doesn't move you, then I'll have to steal a line from Louis Jordan: Jack, you dead. Joyful Noise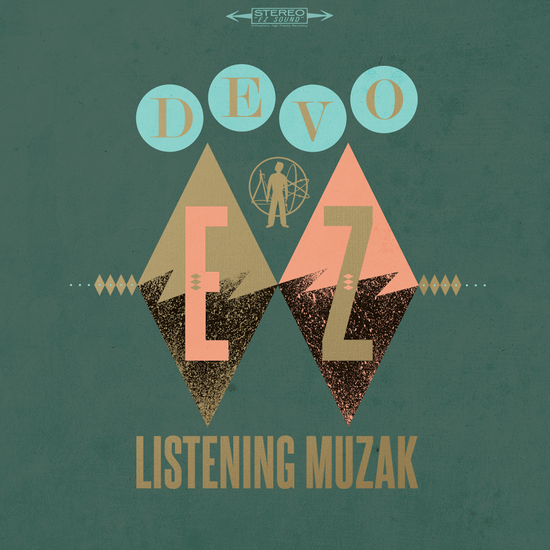 Another reason to feel positive about NE Ohio: Myopia, the Mark Mothersbaugh shared exhibition at Akron Art Museum and MOCA Cleveland (the Devo founder's bold statements and wide-ranging interests as a visual artist are on full display in the Akron show). Some of us were more receptive than others when Devo first unleashed their bleak vision of post-industrial Akron back in the mid-'70s. Then the band startled even their hard-core fans when they played Muzak versions of their songs before hitting the stage at their live shows. Maybe they were ahead of the curve on that one too. But now that North Coast living doesn't seem so bad, maybe it's time to wheel out the mini-bar and slap this one on the stereophonic hi-fi system: Gates of Steel
Even a menacing figure like the Wolf could share a little ray of hope now and then. It's one of my favorite versions of an American standard – created by the Mississippi Sheiks in 1930 and covered by artists ranging from Bob Wills and B.B. King to the Grateful Dead and Jack White. Sittin' on Top of the World
This tune by G. Love and Special Sauce celebrates the timeless pleasures of pickup basketball (believe me, I was never anyone's first pick at the schoolyard). I guess it serves to remind us that, once you strip away all the showbiz – whether it's a big rock tour with 10 semis or hundreds of media reps at the NBA finals – you're left with some punk bangin' out three chords in a garage or a couple kids playing one-on-one at the park. And sometimes that's about as good as it gets.  Shootin' Hoops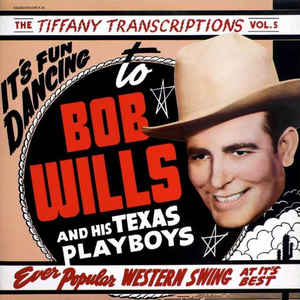 I feel sorry for people who don't like Bob Wills and Western Swing in general. How can anyone resist a form of music devised by a team of mad scientists to spread joy and happiness throughout the world? I have a real weakness for this song in particular because it happens to be true (yes, my window faces the south – reminding me that my late mom's hometown of Milledgeville GA is only 730 miles down the road). It's one of many tunes that Wills and his Texas Playboys recorded in the late Forties at San Francisco's Mark Hopkins Hotel to generate content (as a cable exec might say) for a syndicated radio show. The program went under but the tapes survived, and we can all be grateful for that. My Window Faces the South
I typically don't like to share these sports hype videos, but this one serves as a nice little companion piece to the excellent 30 for 30 doc Believeland (not that those of us who live in NE Ohio need another reminder of 52 years of sports misery). Will the 2016 NBA Finals end the drought, or deliver yet another blow to my fragile psyche? Let's just say I'm hopeful.