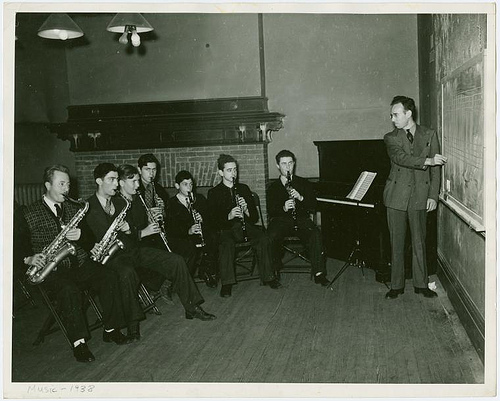 We now have nearly 40 posts completed and properly filed with the internet authorities. Not what you'd call a highly prolific output. But as my sister pointed out, what I lack in frequency I make up for in long-windedness. Someone else told me I should write shorter posts and publish more often. I sent him a 10-paragraph email – with readership stats broken out in several tables – explaining why I disagree. For some reason, I never heard back from him.
Anyway, it seemed like a good opportunity for the RCR team to rummage through the old mail bag and find out what's on our readers' minds. Not that we plan on using that information to do anything different. I just couldn't come up with a coherent theme this week.
I was a little disappointed in the response to "Truck Driver's Boogie" – until I heard from Rob, who directed me toward one Scott H. (Hiram) Biram. I guess I'd describe his stuff as classic cowpunk and gutbucket blues, and I especially enjoyed this little item from Biram's myspace page: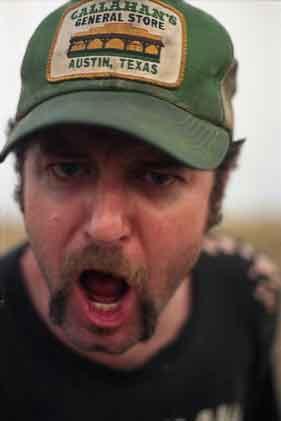 "Scott H. Biram won't die. On May 11th, 2003, one month after being hit head-on by an 18-wheeler at 75 MPH, he took the stage at The Continental Club in Austin, TX in a wheel chair – I.V. still dangling from his arm. With 2 broken legs, a broken foot, a broken arm and 1 foot less of his lower intestine, Biram unleashed his trademark musical wrath…" Then it offers this promotional nugget: "When Scott H. Biram took the stage at his 2004 SXSW festival showcase right after Kris Kristofferson he was quoted as growling 'They said that was a hard act to follow….I'm a hard act to follow motherfuckers!!' The stunned crowd looked on."
So obviously we're dealing with a badass of epic proportions. Here's musical evidence of Biram's ornery nature (from his latest, "Something's Wrong/Lost Forever"): Hard Time/Scott H. Biram
Lots of good comments to "There Stands the Glass," my homage to the American drinking song. Musician and RCR contributor Kevin Swan captured the joys of the Big Three Trio's Cigareetes, Whuskey and Wild Women: "Just add a Mason jar of sour mash, a big-boned gal in a flower dress, and sing loud." And Bruce from Australia recommends that we down a pint of Woody Guthrie's Rye Whiskey.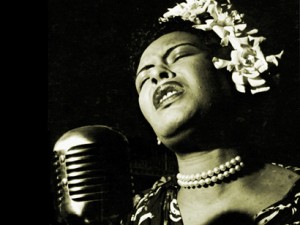 But Brother Jack convinced me I'd overlooked a true classic, One For My Baby (And One More For The Road), from the songwriting team of Harold Arlen and Johnny Mercer. The tune was first performed by Fred Astaire in 1943 in the musical "The Sky's The Limit" – then made popular four years later by a far more appropriate interpreter, Frank Sinatra. Over the years, it's been covered by artists ranging from Lou Rawls and Lena Horne to Willie Nelson and Iggy Pop, and Bette Midler famously serenaded Johnny Carson with it on his last night as host of "The Tonight Show." But I don't think anyone plumbed the depths of this tune as effectively as Billie Holiday, who certainly drew from a deep well of experience… One For My Baby (And One More For The Road)/Billie Holiday
Don't be surprised to see a future post titled "There Stands Another Glass."
My love letter to Milledgeville, GA ("Georgia On My Mind") received the most comments to date. Nephew Dan of The Black Keys has warm memories of our family's log cabin in the piney woods – "i remember playing in that log cabin as a kid… i've driven through georgia what seems like a million times on tour and thought about stopping by but never have." I mainly recall scaring the kids when I threw a chair across the room after losing my third-straight pot in poker. Fellow blogger The Hound shared one of Southern Rock's great ironies: "I love that Dickey Betts was booted from the Allmans for taking too many drugs. Think about that. That must have been an incredible amount of dope to get chucked out of that band." Old friend J.T. savored the time he spent at the cabin, when he almost died in Longino's Jeep and then got poison oak everywhere, "even my schween." And college buddy Art Rock (I prefer the more quotidian alias, admin) remembered waking up to Valerie Carter singing Ooh Child and bacon sizzling on the stove. I'll throw in another cabin favorite, an acoustic duet with Betts and Duane Allman that Leo Kottke called "the most perfect guitar song ever written": Little Martha/Duane Allman and Dickey Betts
A few of you played along to "Great Moments in Modern Music." Christian from Albuquerque loves the trumpet work in the "Chinatown" soundtrack as well as the last section of John Coltrane's "A Love Supreme" (Psalm). Kevin came back with a vote for Louis Armstrong's "Big Butter and Egg Man" – a saucy duet with May Alix. Keena and her ganja-inspired friends couldn't get enough of an odd "bip" that somehow found its way into Warren Zevon's vocal fills in Werewolves of London. But we'll give the RCR Ribbon of Achievement to Joscha from Germany, who threw out two big winners – the MC5's I Want You Right Now (Joscha's favorite moment is at 2:13, "where they take it down, creating tension, ready to explode back in the full blast main riff") and Aretha Franklin's It Ain't Fair, which brings back the tasty guitar of Duane Allman along with sax great King Curtis… It Ain't Fair/Aretha Franklin with Duane Allman and King Curtis
I'll leave you with a couple of unqualified recommendations from the RCR Nation…
First, if you share my obvious enthusiasm for Sharon Jones and the Dap Kings ("Rare Soul + Funk, Pt. 1"), you'll want to check out her latest platter – yes, it's available on vinyl – "I Learned the Hard Way." Here's a little taste… Better Things/Sharon Jones and the Dap Kings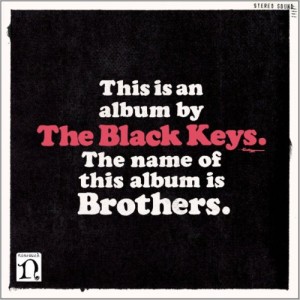 Second, The Black Keys' new release, "Brothers," drops on Tuesday, May 18. Obviously, I can't be objective about these guys, but I think this is the one they've wanted to make ever since they first hung a mic over a water pipe in Pat's basement. It's definitely their best-sounding disc… fat, heavy grooves with lots of trunk-rattling bass – something you probably wouldn't expect if you're partial to "The Big Come Up" and "Thickfreakness." Most of "Brothers" was recorded at the legendary Muscle Shoals Sound Studio – former home of the crack session team that laid down Aretha's It Ain't Fair. And although the Keys are far from bound by tradition, you can still hear the ghosts of Eddie Hinton and other masters of deep southern soul who never got their due.
Make no mistake, Dan and Pat are Rubber City guys at heart, as you can tell by this next tune. It was recorded during the "Brothers" sessions but won't appear on the CD release (it's now available as a free download on the band's website if you register). Ohio/The Black Keys
Catch the Keys on tour this summer… get the full list of dates here. And test-drive "Brothers" right now at NPR.
These just in from Dan… A hotel-room video of Dickey Betts playing with "Dangerous" Dan Toler and a Gregg Allman solo performance – both from a documentary called "Brothers of the Road" (1982) – and Duane Allman from 1970. "Dickey Betts is really underrated," Dan says. "I love those double-stop country things he always adds. His signature, I guess. And the footage of Duane is something I've never seen. Modern jam bands just don't get it." Amen, brother.