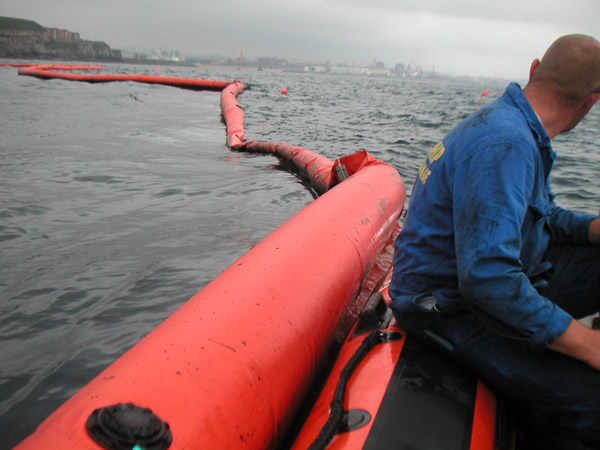 Akron is full of entrepreneurs. Some do their work out in the open, others operate on the fringes. My old friend Jim Rauh exists somewhere in between, so when he first talked to me about his latest brainchild, I was a little skeptical. Basically, it goes something like this…
A certain company's manufacturing process generates a fair amount of byproduct – a highly absorbent, cross-linked foam material. According to Jim, this stuff is completely non-toxic and non-hazardous.
But more to the point – e.g. The Gulf – it absorbs 20 times its weight in oil. It also absorbs water, of course, but that water is displaced as the material comes into contact with oil. And the absorbed oil can be used as fuel or possibly extricated and reused.
So why am I turning into a believer? I'll blame this youtube video that Jim made with his son, Teddy. Granted, it's not exactly Shamwow-quality, but I think it gets the point across fairly well…
Desperate times, desperate measures… Someone tell me why this won't work. Jim sent the video to BP and the office of Ohio Sen. Sherrod Brown. Stay tuned for updates!