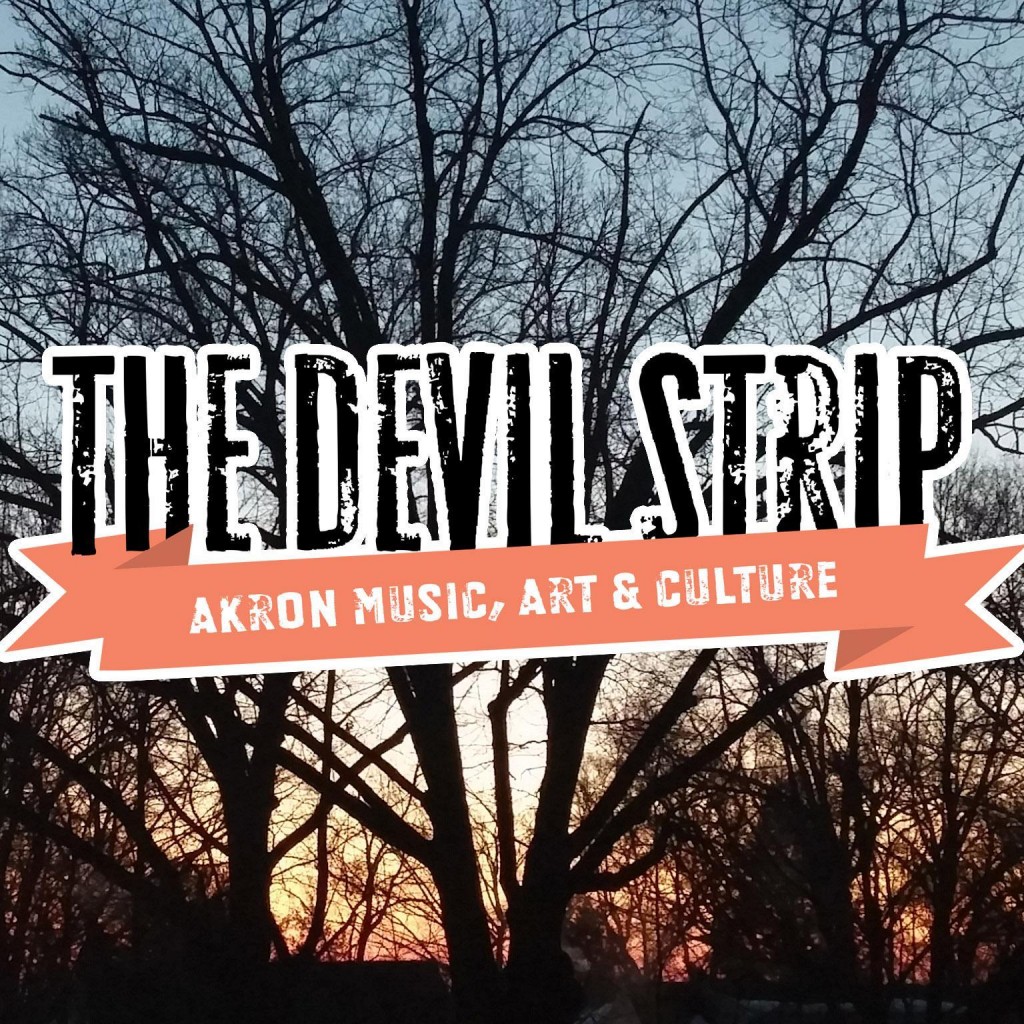 "This guy loves Akron."
A brief description, even by Twitter standards. But this pithy lead-in to a tweet by Albert Macso, proprietor of Akron Coffee Roasters, seemed to sum up my first (and possibly most lasting) impression of Chris Horne.
Here's a guy who almost single-handedly created The Devil Strip (I'll explain that term shortly) – a print and online publication dedicated to Akron arts, music, culture, civic organizations, entrepreneurs… basically anyone or anything that can help us long-suffering locals gain a better appreciation of our community. He also won a Knight Cities Challenge Grant to fund a concept called Unbox Akron – little direct-mail boxes filled with goodies designed to get people out of their houses and into local businesses and cultural attractions. And, he launched the successful Kickstarter Campaign for Newspaper Box Awesomeness, enabling local artists to "Akronize" The Devil Strip's street boxes.
Why should I find Chris' unbridled passion for my hometown so unusual? I raised two kids here… I've used this blog to praise our local bands, bars, parks and gastronomy (Swensons' burgers leap to mind)… and I don't plan on moving to that doublewide in Florida anytime soon. But sometimes I lapse into my "12-year veteran of parochial schools" mode and ask myself, am I really getting schooled by another convert (in this case, a transplant from Macon, GA)?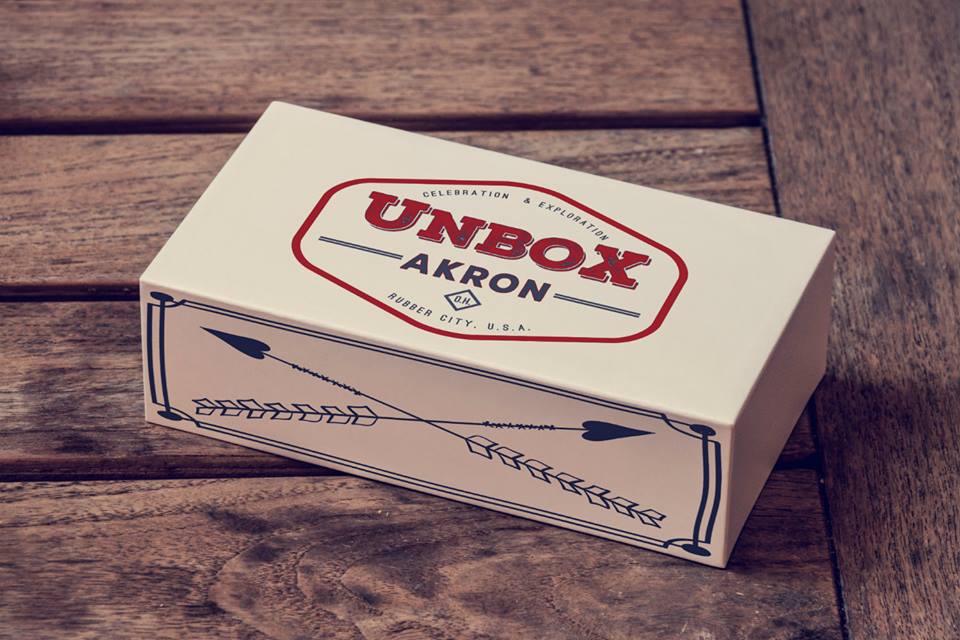 Well, Chris is starting to wear me down. I simply can't deny this man's drive and enthusiasm. In fact, I'm finding it oddly contagious, to the point where I'm starting to sound like a shill for the local chamber (as evidenced by the intro to this post). I also can relate to Chris' personal journey: My mom moved here from Milledgeville, GA – just 30 miles up Rt. 49 from Macon – and became the first woman to chair the Summit County Democratic Party (we'll conveniently ignore the fact that she spent her last five years in Florida).
Before we engage in a virtual interview with Chris, let's revisit the term "devil strip." It's what we like to call an "Akronism," such as sauerkraut balls, jo jo potatoes or King James – terms that are unique to our community. Devil strip is our term for the strip of grass between the sidewalk and the street. Others often refer to it as a "tree lawn." And when I say "others," I'm of course referring to boring, milquetoasty types from outside our borders… or what Akronites like to call "human speed bumps."
T.Q.: I often felt like my mom was dragged to NE Ohio against her will by my dad, an Akron native. You came here willingly. What prompted that?
C.H.: Well, I was dragged here by my wife. And by dragged, I mean I found the job listing at The University of Akron and begged her to apply. So it was entirely in accordance with my will. We were looking for a place where we could stretch our legs and still feel like part of a community. That's what we found here.
You've clearly embraced the unique charms of my hometown (as evidenced by the name of your publication). My feelings are a little more conflicted, but generally positive. Give me the elevator speech about why I should be more bullish on Akron.
I see opportunities here but my perspective is inherently different. I didn't live through the exodus of an industry and 100,000 people, or go through the aftershocks when downtown was desolate. I come in and see a city – albeit a smaller version – that reminds me of Nashville when I moved there in 1996. For one, Nashville was investing in itself and believing in itself, which I think Akron is doing now and that means the story about Akron is changing in much the same way I saw the story about Nashville change over the six years I lived there.
The most meaningful similarity may be how its size plays. Akron is small enough that there's room for you to do "new" things and be part of the change and yet still large enough that there's probably an audience for what you're doing. Like a friend put it: It's small enough that you can get to know a lot of people but big enough so you can walk into most places and not know everyone around you.
That's a good description – I rarely feel like "Norm" when I walk into a local bar… We also share a professional connection. I served as editor of an entertainment newspaper in Cincinnati; you've launched a similar venture here in Akron. You have to be real motivated to get something like this off the ground. What's driving you?
Motivated or moronic. To be perfectly blunt, I just wasn't enjoying the work I'd been doing and I don't have a ton of options so I figured it made more sense to create one. Over the preceding two and a half years of my professional life, I worked in digital – posting things on the Interwebs and then posting those things on social – for local TV stations, first in Georgia and then in Cleveland. It was far from the storytelling that drew me into journalism in the first place. I wanted to get back to that because all I really want to do with my life is meet people and tell stories, and there are ample opportunities for that here in Akron.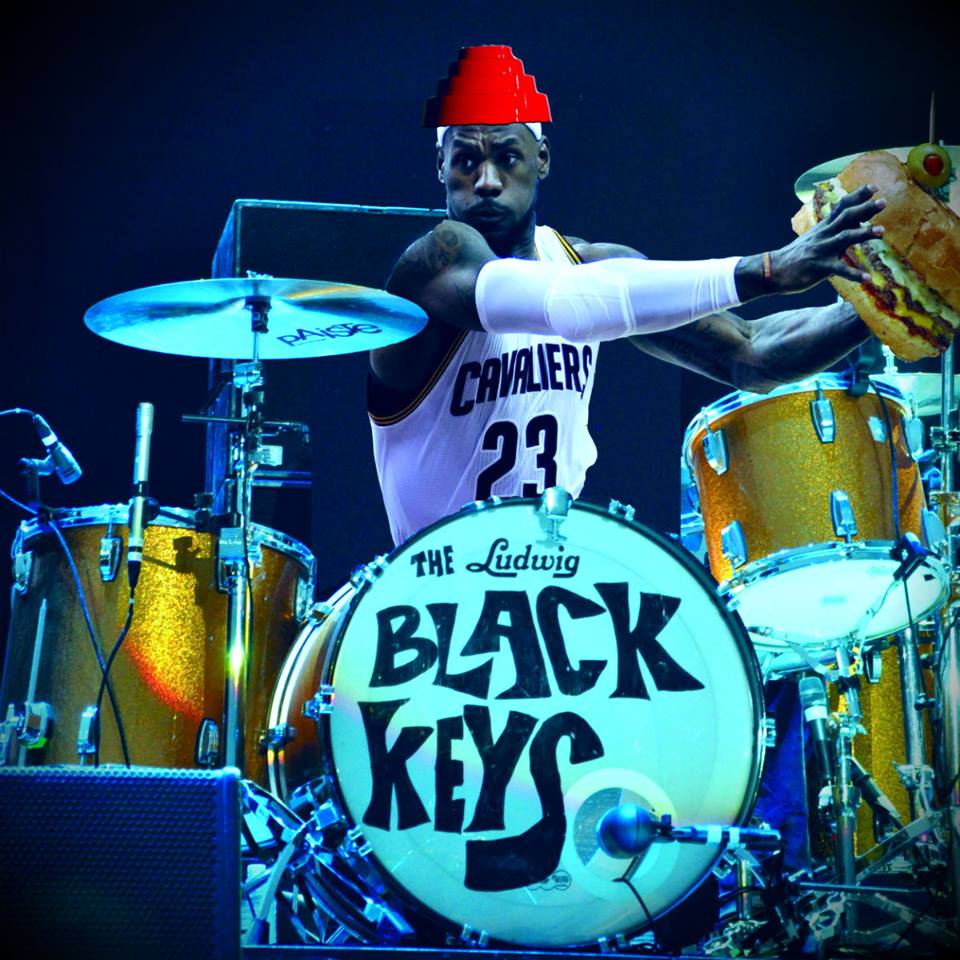 You seem especially interested in the Akron music scene. What bands are grabbing your attention right now? Do you think there's something special going on here – maybe some kind of polymer-infused mojo?
I'm a dedicated fan of local music wherever I go because I enjoy the connection more than with the mainstream stuff, but I think that's because I started off with really crappy interests – ex.: Toby Keith (I Shoulda Been a Cowboy was my jam). Now my bias is towards stuff on the fringe so that's who had my attention first: ShiSho, The Beyonderers, Extra Spooky, Anchor the Moon, Time Cat, Survivor Girl, the Angie Haze Project, etc., etc. But there are so many good bands across genres here that I won't get bored any time soon. I'm dying to see Wesley Bright & the Hi-Lites live. Likewise for Shivering Timbers and the Speedbumps and Relaxer and Hoseff. And I'm still looking into local hip-hop, which I hope is as rich as the indie rock/weird-o stuff. Then there's a band called Weird Penis that I'd just like to name because I like their name.
As for whether there's something special here, I don't know yet. The potential for it is because there's no one sound but so much opportunity for cross-pollination and collaboration – especially with the increased attention for the local jazz talent – that in the end, "polymer-infused mojo" may be the best descriptor for the resulting music.
Of course if you get too parochial about music, you miss out on a lot of great stuff (my brother just turned me on to psychedelic cumbias from Peru… holy shit!). What kind of stuff do you listen to around the house? Does any of it reflect your Macon roots?
In your interview for The Devil Strip, you confessed you're no "foodie," preferring food that makes you comfortable. I'm that way with music, so lots of it reflect Macon in different ways, much of it old soul music with Otis Redding right up top (Al Green, Bill Withers, Clarence Carter and pretty much anything Stax produced not too far behind). I still listen to (and miss) active musicians I knew in Macon: Floco Torres, Roly Bots, Doski Wo, Oh Dorian, Citizen Insane, Al K!NG, City Council, etc. There's plenty from living in Nashville, like Lucinda Williams – who spent a few years of her childhood in Macon – and Steve Earle, Wilco, Gillian Welch, etc. I am fond of the Allman Brothers, especially Duane Allman, and all the Capricorn-era stuff, but it's for a particular mood. However, I could listen to Koko Taylor at pretty much any time. Or Louis Prima and Keely Smith. Or REM, Mos Def, Ben Folds, Cee-Lo, Common, They Might Be Giants and some guys called The Black Keys. Thing is, I've always depended on my friends to improve my tastes and I think that's another benefit of being "local" about music – surround yourself with people who challenge you in some regard and dig into (or at least be receptive to) their tastes.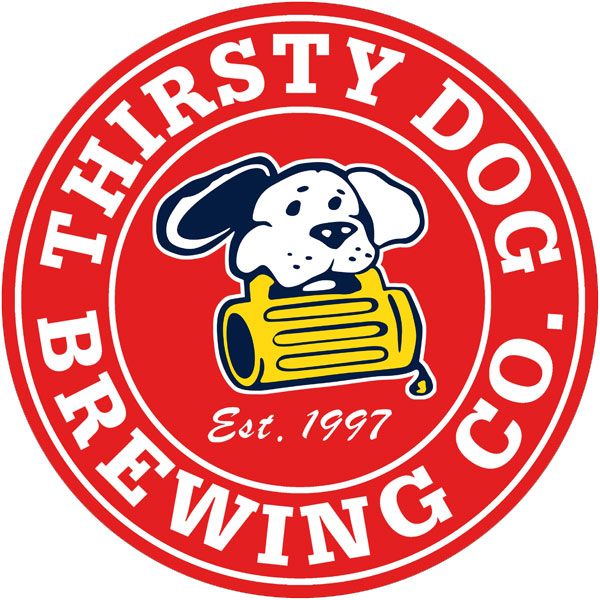 Let's talk about beer for a second… Akron boasts two outstanding breweries – Thirsty Dog and Hoppin' Frog. Have you done the necessary research to help us become better-informed beer consumers?
If drinking as much of it as I can without needing to anonymously join another Akron institution counts as research, yes. I even know other Macon expats who've found and enjoyed Thirsty Dog where they live. The beer at Trailhead in the Valley and Aqueduct literally attached to Thirsty Dog is also extremely good. I'm excited about R. Shea opening up soon, and I hear there may be a new brew-pub coming too.
I see you've also got a resident food writer. From my experience, it seems that Akronites base their dining-out decisions more on specific food items than restaurants. Chicken paprikash at New Era, hamburgers at Swensons, tacos at La Loma, sauerkraut balls at wherever… What are some of your favorite dishes?
Judging by the pitches I get, the number one thing anyone wants to do is write about food. Initially, I did too and wanted to assign myself the task of eating at every pizza and jo jos joint in the greater Akron area. Then I realized that'd kill me so I handed that off to a guy named Eric Morris. Holly Brown writes about some of the overlooked places and I'm thinking about adding another food writer or two. In this music issue, I asked local musicians for their favorite dishes at their favorite places and instantly put another dozen places on my list of eateries to try. I mention all that because I'm secretly using all these people to help me find the best ways to stuff my face because I've really enjoyed doing that here. A couple of my favorites – besides sauerkraut balls and jo jos in general – have been chicken francaise at Papa Joe's, a St. Louie's Bleu burger at Louie's, the He-Man breakfast at the Lamp Post, roasted corn at Szalay's and the rolls at Sushi Katsu. I'm still waiting (but eager) for my first trip to New Era.
Cleveland sports have gotten a lot more interesting recently. Is The Devil Strip thinking about weighing in? I think we could use a little more humor and a lot less hand-wringing in our local sports coverage.
Oh, I can imagine that happening. It'd sure as shit be fun to do because I love sports almost as much as I love watching the people who love sports, and Cleveland's professional fanbase is ripe for observation. There's a passion that reminds you why sports are fun. In Athens, GA, I doubt even half the crazy, screaming drunks are actually students because there are so many old dudes hanging around looking for a whiff of the year Herschel Walker took UGA to a national championship. I get the same vibe watching a Browns game in a bar – even in Akron. It's like tailgating outside an SEC game. Plus, writing about sports would give me license to tout the only World Series the Braves won in their long stretch of playoff seasons.
Ouch… that hurts! We'll close with a musical shout-out to Macon expats everywhere: Ridin' Thumb/King Curtis