The Cavs crashed and burned, the team's fragile chemistry in ruins. LeBron's making noise about leaving town. The Indians can't hold a lead, and Asdrubal Cabrera broke his arm diving for a ball. Meanwhile, in my mom's hometown of Milledgeville, GA, world-class whackjob Ben Roethlisberger is doing his best General Sherman as he cuts a wide swath of destruction through the countryside.
And that's just the bad news in the world of sports. The economy's still in the crapper… Dan of The Black Keys is thinking about moving to Nashville (Pat's already in NYC)… Oh, and HBO's "Treme" still sucks, for the most part – even though the music is first-rate.
I got the blues, baby, and I got 'em bad.
Of course, the best antidote is more blues – or maybe a little old-school soul or rock 'n roll. Anything to get my mind off this sad state of affairs here in America's heartbreak… I mean, heartland.
Now, I won't weigh in on the many rumors swirling around the Cavs following yet another gut-wrenching postseason in Northeast Ohio. And I have no idea who will show up to play when the team gets back together later this year for training camp. But I can't help but think that "the plan" LeBron keeps referring to is all about getting a Ring for the King, no matter where he plays. Meanwhile, the goal of bringing the next major sports championship to Cleveland remains as elusive as Lady Ga Ga's good taste.
Lots of theories about where LeBron will end up. I'm guessing Cleveland is now a long shot, even though the Cavs built the Taj Mahal of training facilities only minutes away from LeBron's Dubai-scale house, which is just down the road from a large architect's model of Rubber City Review's new world headquarters (at right: pending stimulus grant approval). One theory has him hooking up with Dwyane Wade and several other A-listers in Chicago, where they could bring back the glory days of Michael Jordan and Scotty Pippen. But I think the great bluesman Jimmy Reed knew all along where LeBron would land – so if you're from Northeast Ohio, listen and weep… Jimmy Reed
Actually, at this point I'm sort of agnostic when it comes to LeBron and The Black Keys leaving town (in Dan's case, it gives me another cool place to visit). But I'm also not sure how it would help advance their careers. We live in a world where some punk kid skyping in his bedroom in Duluth can become a global phenomenon. Why would anyone think that someone like LeBron needs a bigger stage to achieve his goal of world domination? Hell, he's already there. Might as well stick it out in Akron, where livin' is easy and people pretty much leave you alone. And besides, it's easier to find a qualified contractor who can maintain a home that's the size of a shopping mall.
The Tribe? I don't think I've ever gotten over seeing them lose the '97 Series – in extra innings of Game 7, no less – to this Frankenstein creation of a team from Florida. A team with absolutely no tradition. A team that was systematically dismantled the next year by its owner, like he dumped off a bunch of cats on someone's farm after they killed all the rodents in his house. I was devastated. But I have to admit, I thought of this next song when I was sitting in a beach house in Captiva, watching Game 1 on TV with the snow falling in Cleveland… Muddy Waters
With Roethlisberger, I could take the easy way out and simply play "The Night They Drove Old Dixie Down," but there has to be a more appropriate song… one with a lot of big, dumb swagger – preferably by a band with a strong connection to the Deep South. Yeah, I got it right here. Just imagine this tune being reworked by that big-voiced blonde chick from American Idol. Whatever the hell her name is… Lynyrd Skynyrd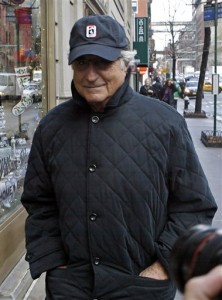 I can come up with a whole slew of songs about economic hardship. How Can a Poor Man Stand Such Times and Live, Money Honey, Depression Blues, All My Money Gone, Sidewalks of Chicago, Hard Times Killing Floor Blues… But I get tired of all that bitching about not having two nickels to rub together. In these times of short-selling scam artists and massive ponzi schemes, I want songs of retribution. I want to know that, even though my ill-conceived investments have tanked, some former Wall Street wunderkind is getting passed around federal prison like a joint at a jam-band concert. Time for a sermon from Rev. Scott H. Biram… Scott H. Biram
Then there's "Treme," which I already complained about a few posts ago. Fact is, even a half-baked show with great music is better than anything involving real (incredibly annoying) housewives or snotty rich kids from California.
So I'll try to end on a more hopeful note. Here's hoping that the Cavs rise from the ashes and the Indians rise above .500 and the South Rises Again and my bank account… well, you get the picture. But when everything seems to be swirling down the drain, the best way to lift my spirits is to play me some funky brass-band music – straight from a city that makes sports heartbreak seem trivial. Funky Liza/New Orleans Nightcrawlers
Everyone's an expert… Dan and Pat of The Black Keys weigh in on LeBron and the miseries of Cleveland sports (starting at 1:25). Excuse the commercial at the beginning: