In my recent post on guitarist Robert Quine, I pulled together a few personal stories while carefully sidestepping any attempt to define his musical legacy. That's better left to those who can speak with a lot more authority on all of the disparate influences that came together in downtown NYC in the mid-'70s – punk, new wave, no wave, avant garde… I'm sure someone will argue that I'm already using the wrong terms here.
I can't even lay claim to my favorite Rob story. According to his friend The Hound (whose blog is listed at right), Rob was once punched in the face by Art Garfunkel when Rob told him that his act with Paul Simon was "for people too dumb for Bob Dylan." So my cousin may have been the only person on the planet (other than Simon, maybe) who could say he was sucker-punched by Art Garfunkel.
My post on Rob certainly gave me a greater appreciation of the size, scope and reach of his output over 35 years as a working musician. And sometimes it takes an unexpected source to really drive it home – like the jolt of hearing Rob's jagged guitar closing an episode of HBO's fine new series, "How To Make It In America."
Now that CD box sets are going the way of the cathode-ray tube TV and, well, the CD, it seems unfortunate that Rob's career never got the full box treatment. I mean, the German Bear Family label delivers a 12-CD set of the "Singing Ranger" Hank Snow, and we got bupkis on Quine? OK, maybe that's not a good example – I'm just the kind of nutball who would plow through 12 CDs of Snow.
But a stray comment following one of The Hound's posts on Rob got me thinking, what would even the most basic compilation of his stuff sound like? Just a quick look at Rob's discography would scare away even the most disciplined producer. Recordings with Lou Reed, Tom Waits, Richard Hell, Lydia Lunch, John Zorn, Marianne Faithfull, Brian Eno, They Might Be Giants, Lloyd Cole, Matthew Sweet… full-bore rockers, experimental soundtracks, atmospheric instrumentals, catchy pop songs, off-kilter blues and R&B… How could anyone create a seamless, cohesive listening experience out of this body of work?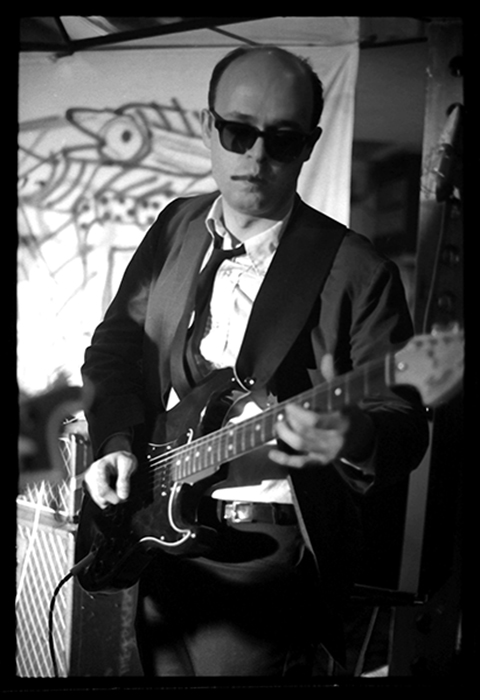 Maybe that's not the point. You could certainly separate the pop/rock stuff from the soundtracks and instrumentals, but you'd still be jarred by sudden shifts – from low-fi to high-quality production; from gentle, airy soundscapes to angry squalls of distorted guitar. But why should listening to a Quine compilation be any different from a conversation with a guy who could go from Link Wray to Miles Davis in 10 seconds flat?
I won't even try to offer the definitive list of Rob's essential recordings. But I have a few favorites that should be part of any meaningful attempt to capture the high points of Rob's career, and I've included samples to get the argument started.
Most worthwhile box sets start with those early, formative recordings – think The Band (aka The Hawks) with Ronnie Hawkins. And we now have a few good ones featuring Rob, courtesy of his old friend and bandmate, Barry Silverblatt, and posted by The Hound here. Back in the Sixties, Rob and Barry played together in a band called Bruce's Farm. This solo from a cover of the Kinks' Where Have All The Good Times Gone offers ample evidence that Rob already had his chops together before he hit NYC (excuse the sound on this one). Where Have All The Good Times Gone/Robert Quine solo (Bruce's Farm)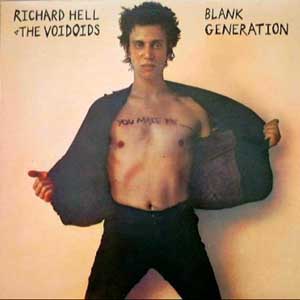 Recorded in 1977, Blank Generation by Richard Hell and the Voidoids is an undeniably great record. And it underscores a comment Rob made to The Black Keys' Dan Auerbach (another cousin): "Everything I do is just a variation on Chuck Berry." He was only half-kidding. In some of his rock 'n roll solos, Rob seems to take the same basic licks that Berry used to great effect on his classic hits and turn them inside-out, almost beyond recognition. Almost.
The next sample starts with Chuck Berry's solo on Thirty Days and moves to Rob's playing on Love Comes In Spurts. Is it just me, or does Rob sound like Berry trying to play one of his signature solos while getting zapped by a bad amp? Thirty Days/Chuck Berry + Love Comes In Spurts/Richard Hell and the Voidoids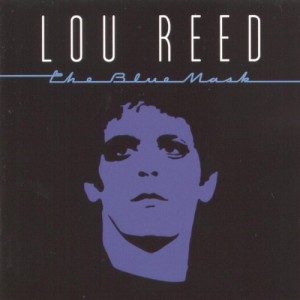 Most of the critical praise is heaped on Rob's recordings with Lou Reed, and that probably has as much to do with Reed as it does with Rob. I sampled two favorites in my last post – Betrayed ("Live in Italy"), because Rob's convoluted country solo seems to be a tip of the shades to ace string-bender James Burton, and Waiting For My Man ("A Night With Lou Reed"), from a filmed performance at the Bottom Line in 1983. Rob's playing on the latter is as potent as anything I've heard from any guitarist… simply brilliant. In the video at the end of "Encounters," Rob's first solo starts at around 2:00, and he comes back in at 3:40. Here's another standout cut from the Lou Reed era, The Gun from "The Blue Mask." The lyrics set the dark mood, but the tension builds with Rob's sinister fills. A lesson in how to serve the song… The Gun/Lou Reed with Robert Quine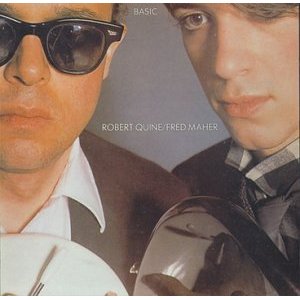 Move to 1984… I've always liked this number from Rob's collaboration with drummer Fred Maher, "Basic." I'm not exactly sure what he's doing here, but it's a fairly unusual chord progression – maybe something that rubbed off when he took jazz guitar lessons from the great Jimmy Raney. And he's adding a little dissonance with a few well-placed overdubs. So it's one of those "something doesn't sound quite right, so it must be right" numbers. The programmed drums come across as a bit dated, but not heavy handed. Is he re-imagining the Sixties from a more cynical time and place? Maybe, but it sounds heartfelt to me. '65/Robert Quine and Fred Maher
The next year, Rob teamed up with Rolling Stone Keith Richards, fellow Akronite Ralph Carney and others to record "Rain Dogs" with Tom Waits. Rob only appears on two cuts – Blind Love, featuring some fine interplay between Rob and Richards, and Downtown Train, which eventually became a monster hit for Rod "The Bod" Stewart. Rob's contributions on the two songs are fairly minimal, but his insistent rhythm on Downtown Train was picked up on the remake by Stewart's guitarist, Jeff Golub – another Akron native. This is starting to get complicated… Downtown Train/Tom Waits with Robert Quine
Now we get to Rob's first and only appearance on a bona fide hit – as guitarist on Matthew Sweet's Girlfriend, a Top 10 single in 1991. I'd argue it features some of the most dangerous guitar playing ever heard on hit radio. But I'm family… you be the judge: Girlfriend/Matthew Sweet with Robert Quine
Rob had finally rubbed up against some mainstream success and recognition. So what did he do next? Play even more obscure and challenging music, of course – including an ongoing collaboration with avant-garde composer and saxophonist John Zorn. Here's a 1995 duet with fellow NYC guitarist Jody Harris (who Rob described as "tragically underrated") from a compilation titled "Come Together: A Guitar Tribute to the Beatles" – Rob's guitar is the dominant voice on this sample: Yes It Is/Jody Harris and Robert Quine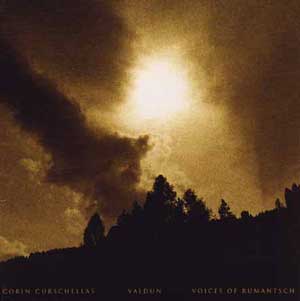 Rob had an especially productive year in 1997. He contributed to a few albums by Zorn, worked with Marc Ribot on Ikue Mori's "Painted Desert" (sampled on my previous post) and took part in what he described as his most positive experience in the studio – "Valdun: Voices of Rumantsch" by Corin Curschellas. Rumantsch is a rare language spoken by only a few thousand people in the Alpine valleys of Switzerland. But Corin's music approaches almost mainstream pop, which makes this an unusual outing for Rob. I like his relaxed, expansive playing on this number from "Valdun": Al Mar/Corin Curschellas with Robert Quine
I'll close with a recording Rob did in 2001 with legendary R&B showman and pulp author Andre Williams. After he burned his way through this one, Rob reportedly said, "Now I've worked with two geniuses, Lou Reed and Andre Williams." Head First/Andre Williams with Robert Quine
So those are just a few of my favorite Rob moments… and they're certainly not based on an encyclopedic knowledge of his recorded oeuvre, as the Times might say. I'll also fully admit that I came across a few cuts that didn't move me at all.
I'm just a guy who plays broke-dick guitar, paying tribute to a true master – an underrated one at that. And just a single-disc compilation from an enterprising label (Nonesuch, are you listening?) would help right that wrong.
Robert Quine with Matthew Sweet on the Dennis Miller show – 1992… workin' that whammy bar. Former Gang of Four bassist Sara Lee is on the other side of the stage. You'll have to suffer through about 30 seconds of Miller being a dipshit (turn up the volume on this one).
From the same show – Sweet's I've Been Waiting. Rob was a huge fan of The Byrds, so this was like tossing raw meat to a junkyard dog.
Big week for The Black Keys – "Brothers" is the Number 1 new rock album in the country (Soundscan)… Number 3 overall if you count "Glee" – which is exactly what you'd expect if you brought a high school glee club into a studio to cover hoary rock hits – and "Exile on Main Street," which the Stones spent a small fortune promoting. So congratulations, Dan and Pat… an amazing achievement that may have missed the attention of the local press, but now is gaining notice throughout the RCR blogosphere (mainly, those of you who didn't get the email from Dan's mom).
Oh, they also played the Letterman and Jimmy Fallon shows. Here's the Letterman performance of Tighten Up, followed up by the "official" video of the song, which is easily one of the funniest music videos I've ever seen: