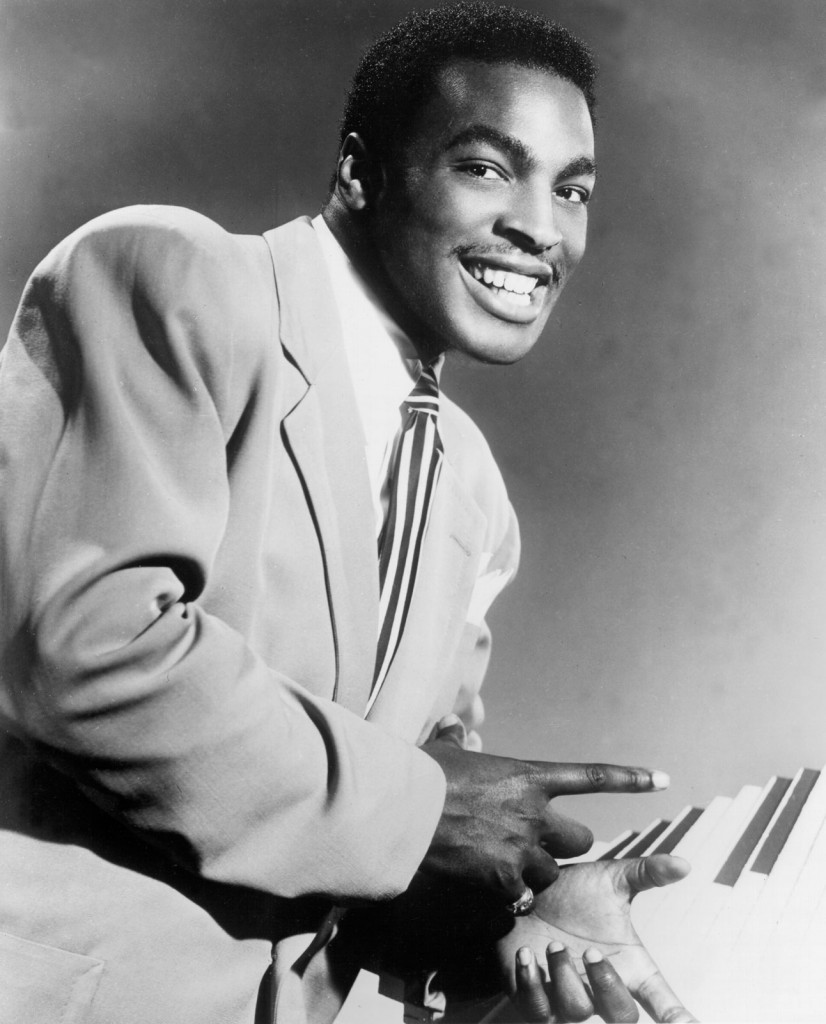 Call it "supper club blues" if you want. Just don't call it second-rate.
Charles Brown is one of those artists who helps make the case that blues is a diverse art form – with the opposite end of the spectrum being someone like, say, helmeted wildman Bob Log III… someone who writes a song called Boob Scotch, and it requires no metaphorical analysis whatsoever.
Brown, on the other hand, wrote and performed blues that could be described as urbane and at times elegant, but rarely without substance. And the best of his songs convey a depth of feeling that can match anything in the John Lee Hooker catalog… Black Night
Born in Texas City, TX, in 1922, Brown was classically trained on the piano as a child. Then he got a taste of the good stuff – especially after he moved to Los Angeles during World War II and was exposed to the city's bustling, blues-based nightclub scene. At that time, R&B and blues legends like Big Joe Turner, T-Bone Walker, Wynonie Harris and Pee Wee Crayton were rockin' the clubs along L.A.'s Central Avenue. And Brown combined that visceral sound with his more refined tendencies, creating a unique melding of sophistication and soul that defined his music over the next five decades.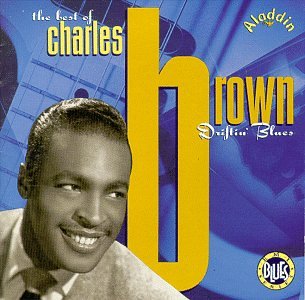 Brown's classic stuff was recorded from 1945 up to the heyday of rock 'n roll in the mid-'50s, and mostly on the L.A.-based Modern and Aladdin labels. You can hear a strong Nat King Cole influence in these recordings, with a heavy emphasis on softly crooned ballads. And that was the intended effect – Brown started out as a piano player for guitarist Johnny Moore, whose brother, Oscar, played guitar for Cole. Johnny Moore's Three Blazers were hoping to capture some of that "Sepia Sinatra" magic themselves, with that same warm and accessible sound.
But Brown was far bluesier than Cole. As R&B legend Johnny Otis points out in his book "Upside Your Head! Rhythm and Blues on Central Avenue," Brown's career was launched by a tune that had very little to do with the Cole songbook (Otis played drums on this milestone session with Brown): "At first, Charles was reluctant to record 'Driftin' Blues' because it was based on a gospel song his grandmother had taught him. We had a hard time convincing him that it was alright to adapt a gospel song to a blues love song. When he finally agreed, he poured his heart into the record – not in the Nat King Cole manner – but in that deep and soulful style that soon had many young R&B singers trying to sound like him." Driftin' Blues
One of those young singers was Ray Charles, and it's interesting to listen to Charles' early recordings on the Swing Time label. Apparently, Ray Charles had bet the house on Charles Brown, just as Brown did with Cole: Blues Before Sunrise/Ray Charles
Brown had a great run during the late '40s and early '50s, becoming one of the most popular artists of the era. He scored number one R&B hits with Trouble Blues and Black Night, and several of his other tunes – including Hard Times, Seven Long Days, Get Yourself Another Fool and, of course, Driftin' Blues – cracked the top 10. In his book "The Real Rhythm and Blues," British music writer Hugh Gregory underscores the significance of Driftin': "…it made the blues cool – the blues would no longer be associated with down-home hicks from the sticks." An arguable point, but still valid.
But the arrival of rock 'n roll in the mid-'50s didn't bode well for Brown, who suddenly found himself on the wrong end of the youth curve. He made a few game attempts to toughen up his sound – recording one session in 1956 with the crème de la crème of New Orleans musicians, including the great Earl Palmer on drums and the powerful horns of Lee Allen and Red Tyler. And although the session was a success from a creative standpoint, songs like I'll Always Be In Love With You didn't exactly light up the charts: I'll Always Be In Love With You
One thing that sustained Brown through the Sixties and Seventies was his fortuitous decision to record a couple of Christmas novelty songs. The first, Merry Christmas, Baby, was recorded in 1956 near the end of his tenure with Aladdin records, and the second was waxed in '61 on the Cincinnati-based King label. Here's a taste: Please Come Home For Christmas
So although these holiday songs kept him booked and on the road over the next couple decades, he became sort of a footnote in the history of R&B – a towering figure to other legends like Johnny Otis and Ray Charles, but largely unknown in the public eye.
All that changed in 1989, when an album he cut for the obscure Blue Side label was picked up by Alligator Records, which was riding high with a string of blues-based albums that sounded like they were recorded with an Eighties rock rhythm section. Brown's album, "One More For The Road," was a complete throwback – unlike anything else on Alligator's catalog. And it set the stage for one of the most remarkable second acts in music history.
Brown eventually signed on to the Bullseye label, a blues subsidiary of Rounder Records. And it probably had a lot to do with the strength of "One More For The Road" – as well as the unqualified support of long-time fan Bonnie Raitt, who later toured and recorded with Brown. One could argue that he had emerged from the lean years as an even stronger and more formidable talent. His voice certainly had more edge and weight, and his piano playing had evolved from satisfying to awe-inspiring. Listen to the incredible opening to I Stepped in Quicksand. I Stepped in Quicksand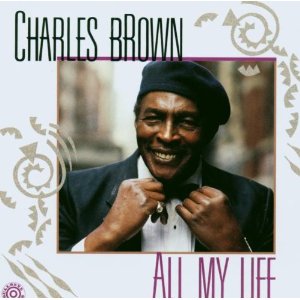 There's a lot to love from this second phase of Brown's career, but I'm partial to his 1990 release, "All My Life," which includes a fine guest appearance by Dr. John. Credit goes to guitarist Danny Caron, who served as Brown's arranger and musical director throughout the comeback, and Bullseye producer/fellow keyboard player Ron Levy, who resisted the temptation to make Brown sound even remotely contemporary. "All My Life" is a wide-ranging album that moves from unaccompanied ballads to full-blown R&B gems like this one, with Dr. John on organ: That's A Pretty Good Love
Brown was signed by the Verve jazz label in '94 and released three more albums before he passed away in 1999. Their most obvious strengths are Brown's voice and piano playing, both of which had only gotten better with age. I'll close with this cut from his first Verve release, "These Blues" – a great example of the cool sound of Charles Brown: A Sunday Kind of Love
Charles Brown on video… probably from the early '90s – with Danny Caron on guitar.
And just in case you were wondering what Bob Log sounds (and looks) like: