Kevin and Tim tag-team on this piece about an American classic that still gets a lot of action some 50 years after it first hit the scene.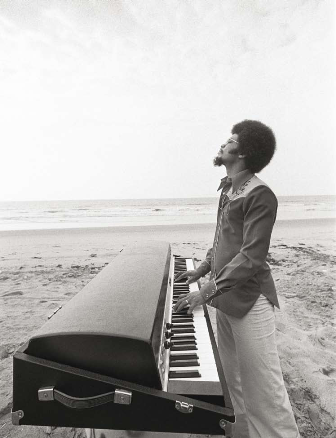 It can sneak up on you: that warm, soothing yet crunchy keyboard from the late '60s and early '70s. That would be the unmistakable tone of the greatest of all the electric pianos: The Fender Rhodes.
But first, a definition… Invented by Harold Rhodes in the 1940s, the instrument is a bastard offspring of the celeste and the electric guitar. Since we're inherently lazy, we'll let the good folks at "wordIQ" take it from here: "The action is similar to that of a conventional piano, but whereas in a conventional piano each key causes felt-covered hammers to strike a set of strings, in a Rhodes piano they strike a tuning fork-like construction to sound the note. The tuning forks themselves are 'unbalanced' or asymmetrical: one arm consists of a short, stiff metal rod (essentially a stiff wire) called a 'tine' which is struck by the hammer, and the other arm is a tuned resonator resembling a piece of metal bar stock, sized to sound the appropriate note. The actual sounded note is too soft to be practical, so each tine vibrates in front of an electric-guitar-style magnetic pickup. The pickup's output is fed to an amplifier which can be adjusted to produce the desired volume." Got it? Class dismissed.
Basically, it's an electronic keyboard, but the workings are purely mechanical, like each key physically ringing a bell. So you get that natural, clicking sound – like the earthy scratch and itch of a great old electric guitar. Then add a vintage tube amplifier for that warm, organic sound that just makes people feel good, almost instantly.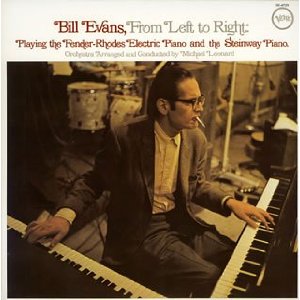 The Fender company – source of the Telecaster, Stratocaster, Super Reverb amp and other great wonders of the modern world – began manufacturing the instrument in 1959 under an agreement with Harold Rhodes. And jazz pianist Bill Evans was an "early adopter," later pairing it with his ever-present Steinway on his 1970 release, "From Left to Right." In his interpretation of What Are You Doing the Rest of Your Life, his left hand caresses the precise, time-honored acoustic grand piano keys, while the right dances across the Rhodes – a musical peace summit between clashing generations. What Are You Doing The Rest Of Your Life/Bill Evans
Hank Jones, Herbie Hancock, Chick Corea and Joe Zawinul also signed on, each adding the Rhodes to their arsenals, each heading in new directions. With Return to Forever, Corea worked the keys as foundation, lead and atmosphere. But his most influential recordings on the Rhodes were with Miles Davis' first all-electric bands. Here Corea states one of the main themes to a moody original by Zawinul that gave the title to Miles' 1969 release, "In a Silent Way": In A Silent Way/Miles Davis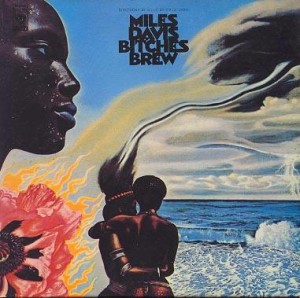 Zawinul plays organ on that cut – the same instrument that he used to drive another original that became an unlikely hit for Cannonball Adderley in '66, Mercy, Mercy, Mercy (Zawinul also struck gold with Weather Report when his song Birdland became one of the most recognizable of the '70s). But just like Corea, he cut his jazz-rock teeth playing with Miles. On this next cut, you can hear the two-Rhodes attack of Zawinul and Corea wreaking havoc on a funky workout from Miles' classic "Bitches Brew" (Zawinul is in the left channel, Corea the right)… Miles Runs the Voodoo Down/Miles Davis
That great Rhodes sound wasn't confined to smoky jazz clubs and studios. Motown's keyboard titan and Funk Brother, Earl Van Dyke, added the Rhodes to hit songs with Marvin Gaye, The Temptations and Smokey Robinson. And you couldn't miss the Rhodes sound in 1969 – turn on any radio and you'd hear Billy Preston sitting in on keys with that little band from Liverpool: Get Back/The Beatles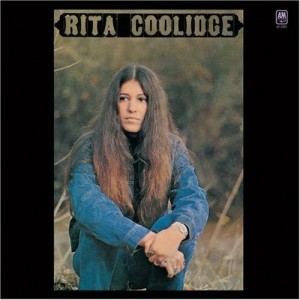 Down in Memphis, Booker T. Jones spent most of his working hours at the Hammond B-3, but in 1971 his sister-in-law Rita Coolidge got him to hit the Rhodes on a song he co-wrote, Born Under a Bad Sign – from her self-titled debut solo effort. Nice backing band, too: Clarence White and Ry Cooder on guitars, Jim Keltner on drums: Rita Coolidge
The Rhodes also played a supporting role on many outstanding soul singles recorded during the Seventies. This next cut is from "Cheatin' Soul and the Southern Dream of Freedom," a first-rate collection of country-soul classics pulled together by the zealots who run the Trikont label in Germany. The artist: Ann Sexton, who also served up a song that became a "Northern Soul" hit for the equally zealous Brits – You've Been Gone Too Long. But getting back to the Rhodes, we like how it sets the perfect mood as Sexton tells a cheatin' woman where to get off. Rapper GZA dug it so much, he sampled it on his song Living In The World Today… I'm His Wife (You're Just A Friend)/Ann Sexton
And let's not forget the blues… We featured this next cut on a recent post about "Born in Chicago" blues-harpist Paul Butterfield. But this time we'll focus on the song's Rhodes solo, played by New Orleans singer and keyboard legend Ronnie Barron. Word has it that Barron was a major influence on Dr. John aka Mac Rebennack. We'll defer to the liner notes from the good doctor's "Gris-Gris": "Ever since coming to L.A., Rebennack had hoped to make a concept album of sorts melding various strains of New Orleans music behind a frontman named Dr. John. Mac actually wanted New Orleans singer Ronnie Barron to be the Dr. John character, but when Barron was (fortunately) unavailable, Rebennack took on the Dr. John mantle himself." Nobody's Fault but Mine seems to share some of that same voodoo vibe… Nobody's Fault But Mine/Paul Butterfield's Better Days
Here's another Rhodes scholar from the much-maligned Seventies. We didn't buy Jeff Beck's all-instrumental album "Blow By Blow" for the keyboard playing (did anyone?), but Max Middleton sure nails it on his composition, Freeway Jam. Great to hear all the instruments up in the mix… anyone still do that these days? Freeway Jam/Jeff Beck
Norah Jones, (the non-Jeff Beck) Beck, The Roots, Don Fagen's little combo and many other contemporary artists continue to employ these battered, old, vintage warhorse Fender Rhodes in their live and studio work. (Radiohead's Morning Bell from "Kid A," for example, is an electric keyboard throwback with a modern sensibility.) But no other current band works the Rhodes harder than Nashville's junkyard brawling duo, Black Diamond Heavies (and I think we've found the demon seed of Captain Beefheart and Marianne Faithfull). Here's a live version of a tune from "A Touch of Someone Else's Class," produced and recorded in West Akron by RCR correspondent and part-time musician Dan Auerbach: