I have this thing that I like to do on long drives. I have an iPod (does Apple still make these things, if only to sell as an accessory for the Plymouth Grand Voyager?), and I'll just hit random play through about 100 GB of music.
Now this can produce some fairly disappointing results, because I have no idea how certain songs ended up in my iTunes library. I think I can blame Shakira on my daughter, and my wife snuck a little Coldplay in there when I wasn't looking. But I'll take full responsibility for David Allan Coe's 18 X-Rated Hits. Seemed like a good idea at the time… Of course I really didn't expect one of those songs to pop up at a party and make me a pariah in my own neighborhood.
But usually it's just me and my spousal unit barreling down some long stretch of highway. She can't stay awake for more than 15 minutes, and I have a hard time driving while asleep. So I'll amuse myself by immediately rejecting songs that aren't tickling my auditory nerves. Lately it seems like I've been clicking through a lot more tunes than usual. Maybe I need a massive infusion of new music. Maybe I'm finally getting tired of guitar-driven bands. Maybe I should be listening to books on tape, like most people my age.
Nah, can't stop doing the iPod Shuffle now… I just got a much-needed jolt from this tune by jump-blues giant Buddy Johnson and his Orchestra. Shufflin' and Rollin'
Somewhere during the fifth hour of our drive from Nashville, I notice a few trends taking shape. I can't get enough of old-school horn players – Miles, Dex, Chet, Dizzy, Bird, Getz, the Sonnys (Rollins and Stitt), etc. I'm also hooked on R&B… that is, what they called race music back in the Forties, especially the aforementioned Buddy and Louis Jordan. And every time I hear a woman's voice (well, almost every time… sorry, Shakira), I feel a little less angry about the silver-haired ding dong who's driving 55 in the passing lane.
Here are a few other songs that made the cut during our eight-hour slog back to Akron.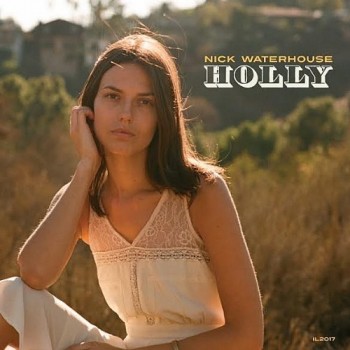 Nick Waterhouse is a guitar player, and a damn good one at that – in a garage-jazz, less-is-more kind of way (I think he purposely arranges his songs so that he doesn't have to play and sing at the same time, which I admire). But his sound evokes a bygone era of burlesque shows and bad comics. He would've been the perfect opening act for Louis Prima and Keely Smith at The Sahara. Judging from his first two albums, he seems to be following a similar career trajectory as The Black Keys… Nick's auspicious debut, Time's All Gone, was recorded in glorious low-fi; then he decided to borrow some better mics and maybe even use new 2-in. tape (not the recycled shit) on his highly satisfying follow-up, Holly, which came out in March. This tune from the latter has only deepened my appreciation of all things Waterhouse (if you dig this, you'll need to check out a couple of his videos, including the one at the end of this post). Say I Wanna Know
Nina Simone… just the name makes me swoon. I'd forgotten all about this song, then it popped up as I nearly clipped an orange barrel just south of Cincinnati. Then I pictured hundreds of orange barrels flying in graceful arcs over the hood of my car, creating a dazzling array of day-glo explosions as they hit the pavement behind me… Time to pull over. No Good Man
Consider this Ray Charles tune among the last of the great post-war, pre-rock 'n roll R&B songs. Brother Ray took it to #10 on the R&B charts in 1954, but it was soon eclipsed by his incendiary single I Got a Woman, released the following year. I'm a big fan of virtually everything the man recorded for the Atlantic label in the Fifties, so this one's a keeper. Don't You Know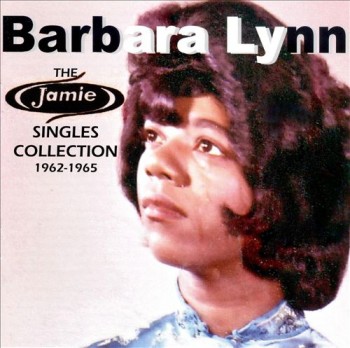 When I buy my Beamer sedan (7 Series 760Li 4dr… use our handy "Donate" button to help keep the dream alive), I'll be able to read the name of each song on a convenient dashboard display. Until then, I keep my reading glasses handy so I can check my iPod when a tune comes out of left field. Somehow I successfully negotiated three lanes of traffic and a narrow shoulder to determine that this sultry cover of an Elvis hit appears on Barbara Lynn's The Jamie Singles Collection: 1962-1965. I don't have any details on this cut, other than it followed up on her big hit from '62, You'll Lose a Good Thing. I think the Beaumont, TX native is still singing and playing guitar today (if you live in the Austin area, keep an eye on upcoming dates at the North Door). Don't Be Cruel
Jazz saxophonist Sonny Stitt never got the recognition he deserved. He didn't invent a whole new approach to his instrument like Bird did with bebop. He didn't write amazing compositions like Wayne Shorter did at Blue Note. He just played the sax better than virtually anyone else on the planet. This stunning ballad is from his aptly named 1973 release, The Champ (with Duke Jordan on piano, Sam Jones on bass and Roy Brooks on drums). Sweet and Lovely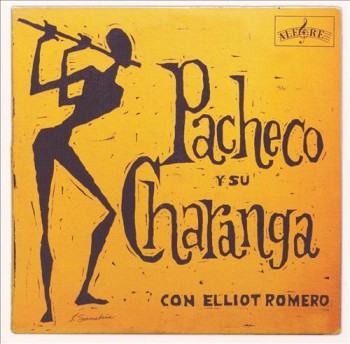 Old-school salsa usually makes the cut too – especially the kind recorded and performed in NYC by Dominican native Johnny Pacheco. Not only did Johnny create some of the best examples of the form, he also co-founded the mac-daddy of salsa labels, Fania. Pacheco was a driving force in popularizing the pachanga in the early Sixties. Our friends at Descarga describe pachanga as "a rhythmic style and rigorous dance (featuring skipping and jumping movements)"… I call it smokin' hot and muy sabroso. Samroso Como El Guarapo
Here's sort of a rare artifact from mid-Sixties Cincinnati. Beau Dollar (known to his parents as William Bowman) was discovered by James Brown while playing at a local nightclub with his band The Dapps. He soon became a fixture at Cincinnati's King Studios, where he recorded with Brown, Hank Ballard and other King artists. This '66 single features Beau and his second band, the Coins. It was produced by guitar legend Lonnie Mack, who played with Beau in the early Sixties… Safe to say, if you were signed to King or Fraternity records during that era, you probably hung out and played with every artist worth knowing in the city – in other words, the best in the business. Any Day Now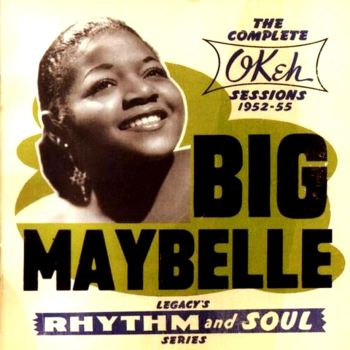 I wouldn't describe Big Maybelle as "soothing." But she definitely gets my attention (especially after I've let a couple songs by Madeleine Peyroux slip through). This nasty little blues was recorded in October 1952 during Maybelle's very first session for the Okeh label. My dear readers, this is how you sell a song. Just Want Your Love
We'll close with a tune by the great Sam Cooke – from Night Beat, a rare small-band session (no strings, no frills) recorded in February 1963. If you've ever questioned the depth of this man's soul, this'll set you straight… Fool's Paradise
This is a Game – from Nick Waterhouse's latest release, Holly…
Sam Cooke on American Bandstand – Good News, followed by an interview with Dick Clark (Dick: "What caused you… to turn to this kind of singing [and away from spirituals]?" Sam: "My economic situation.")
Sonny Stitt live, with Walter Bishop on piano, Tommy Potter on bass and Kenny Clarke on drums.