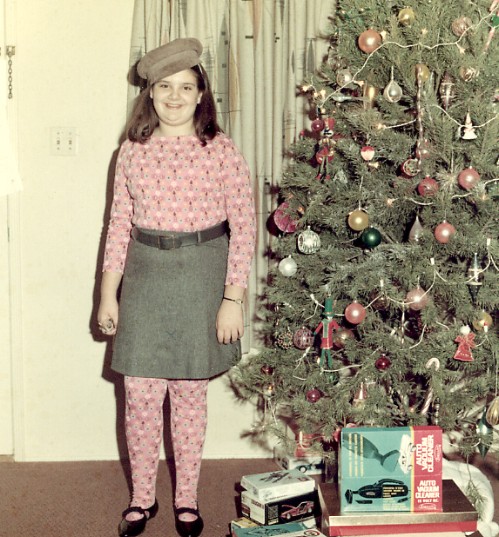 We're in full holiday mode here in the Rubber City – plenty of white stuff on the ground and white people in our malls searching for Susan Boyle's latest CD.
Now I've got nothing against Ms. Boyle, who recently released a Christmas album called "The Gift." And I'm sure the album will hit its sales targets without RCR's support. But when it comes to holiday-themed music, I prefer something with more of an edgy, go-for-broke, Santa's been drinkin' again vibe. The kind of music that typically doesn't get piped into a Wal-Mart store. James Brown's Funky Christmas. Blue Yule. Christmas Greetings from Jamaica's Studio One. Hillbilly Holiday. Anything by Otis Redding, Billie Holiday, Amos Milburn or Sister Rosetta Tharpe will do just fine too.
With that in mind, here's Rubber City Review's second annual holiday song roundup – the perfect soundtrack for sharing a yule log with that special friend or loved one.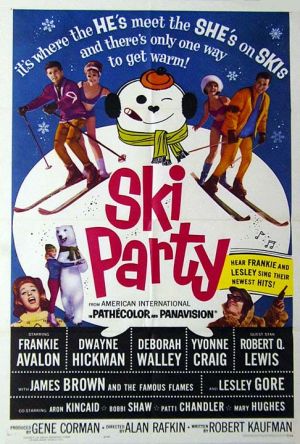 I love the fact that James Brown appears in "Ski Party," a b-movie with Frankie Avalon about non-stop hi-jinx on the high slopes of Idaho (video clip at end of post). And I don't think it's ever fully explained how J.B. and his Famous Flames got there, or how they became the resort's resident ski patrol. That's a long way from Augusta G-A (although I'm sure the Godfather of Soul's fabulous footwork would serve him well on the slopes). I'm far more comfortable with the idea of J.B. reinventing the classic Christmas song with more urban fare like Go Power at Christmas Time and Santa Claus Go Straight to the Ghetto. Here's another fine funky take on the holiday season from the world's most soulful Santa: Let's Make Christmas Mean Something This Year/James Brown
When Jamaican music legend Clement "Cosxone" Dodd founded his Studio One label back in '54, I don't think he had holiday songs in mind. But when you record as many artists as he did – Bob Marley and the Wailers, Lee "Scratch" Perry, Toots and the Maytals, The Skatalites and The Ethiopians, to name a few – you're bound to come up with a few holiday gems. The "Christmas Greetings from Studio One" collection delivers the goods and then some with tunes by Marley, Toots, The Silvertones and other masters of ska and reggae. Think Christmas on the beach with a string of lights hanging from a palm tree, a case of Red Stripe, some jerk chicken… well, I'll just leave it at that. Jingle Bells/Roy Richards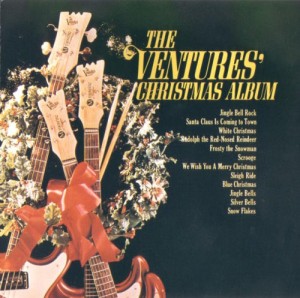 Christmas in California is another alien concept to those of us who spend much of the holiday season chipping ice and blowing snow. But we can always dream. And sometimes we drift away on thoughts of bikini beach parties at twilight, with freshly scrubbed kids named Bif, Binky, Tad and Ginger dancing around an open fire to the sound of twangy guitars against the crashing surf. Then the snow plow slams into the curb outside and it's back to reality. Screw it… Time to hit the hard stuff, drop the needle on "The Ventures Christmas Album" and start twisting the night away. Where the hell did I put that goose-down Speedo? Jingle Bell Rock/The Ventures
What about the guy who has everything? You know, Magnavox hi-fi, portable wet bar, leopard-skin furniture, Philco TV… Maybe he's never had his mind blown by the exotic sounds of Esquivel – his piano, orchestra and chorus. Let's go right to the liner notes from "Esquivel! Merry Xmas from the Space-Age Bachelor Pad" (Hoboken's Bar/None label): "Mingle 'round your tinsel-draped Sputnik, flick on the twinkling lights, fix up a libation if you like, and let Esquivel's otherworldly sounds transport you into Santa's saucer, high in the stratosphere on Christmas eve." I'm sure this would've sounded great on my dad's home-built Heathkit, if only he could've fixed that annoying buzz in the left channel… White Christmas/Esquivel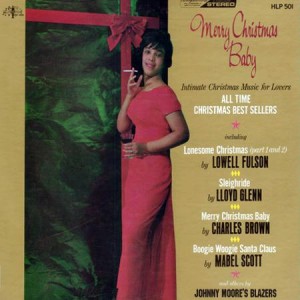 Many posts ago, we talked about the glory years of Cincinnati's legendary King Records label and studio. And I'm surprised it's taken me this long to come across "Merry Christmas, Baby," a compilation of holiday-flavored King R&B. How can you lose with a lineup that includes Charles Brown (Merry Christmas Baby), Lowell Fulson (Lonesome Christmas, Pts. 1 and 2), Lloyd Glenn (Sleighride) and Johnny Moore's Blazers (Christmas Letter)? Richmond, VA, native Mabel Scott scored a hit with this next tune back in 1948, a year before she became Charles Brown's wife for about a New York minute. After a second marriage failed in the mid-'50s, Scott went back to her gospel roots and left the more secular pleasures of boogie woogie behind: Boogie Woogie Santa Claus/Mabel Scott
Time to drag Santa through the honky tonk, pour some whiskey over his head and toss him out the back door. Last year we featured Daddy's Drinking Up Our Christmas by Commander Cody – one of several roasted chestnuts on "Hillbilly Holiday," a great collection of country-flavored Christmas tunes. Let's revisit that bonanza of backwoods fun with Brenda Lee, the 4 foot 9 inch dynamo from Atlanta. Lee scored a hit in 1960 with Rockin' Around the Christmas Tree, which actually was recorded two years earlier. But it wasn't her first holiday rodeo. This next tune was the B side of a 1956 single (w/ Christy Christmas) aimed squarely at the kids, but with just enough of the honky tonk in it to keep the barflies happy too. I'm Gonna Lasso Santa Claus/Brenda Lee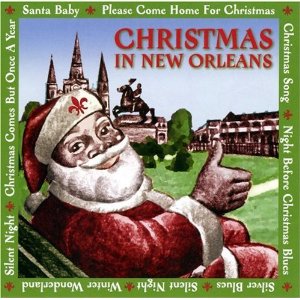 I've always wanted to spend the holidays in New Orleans. But I fear my Christmas spirit would be tested in a city where the nights are far from silent and holy. At least I could sober up listening to the sacred sounds of the world-famous Zion Harmonizers. They started as a quartet of teenagers back in 1939, singing traditional spirituals in the churches of New Orleans' old Zion City neighborhood. Now they're a powerful sextet that likes to mix it up a little bit with more modern arrangements of tunes like Down By The Riverside, and tourists can sometimes catch them at the House of Blues' Sunday Gospel Brunch. I'm sure more than a few omelets go uneaten when they launch into this tune (special thanks to Bill Austin in St. A for this one): White Christmas/The Zion Harmonizers
As long as we've got the gospel spirit, let's close this one out with the pride of Cotton Plant, Arkansas – Sister Rosetta Tharpe. Here she gives O Little Town of Bethlehem the sanctified treatment. Sister Rosetta also recorded a few blues and R&B numbers during her remarkable career, and she never got enough credit for serving as an inspiration to Elvis Presley, Jerry Lee Lewis, Johnny Cash – virtually anyone who recorded at Sun Studios during the '50s. And brothers and sisters, could she play some guitar (visual evidence provided in video below). Dear readers, repent for your sins… throw away those holiday CDs by Sting, Michael Bublé, Mariah Carey and the like, and get right with someone who really knows how to throw down a Christmas song: O Little Town of Bethlehem/Sister Rosetta Tharpe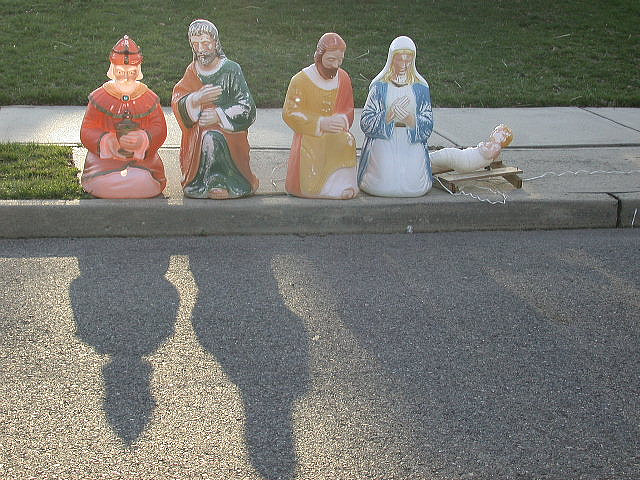 Here's James Brown and his Famous Flames entertaining a ski lodge full of shiny happy prepsters (notice how quickly J.B. and Flames head out the back door when the performance is over)…
And here's one of the few living documents – video or otherwise – of Sister Rosetta's amazing prowess on electric guitar: