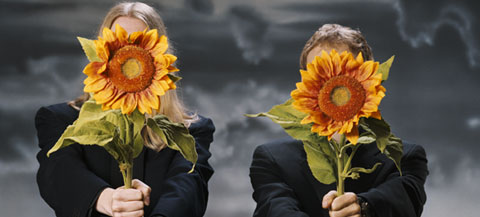 About a year ago – in one of my feeble attempts to prove I listen to living, breathing musicians – I waxed poetic about The Wood Brothers. Since then, they've gone from being great to scary great. Slap your mammy great. The kind of great that makes you forget all about good.
What do I base this on, you might ask? Well, there's that unerring factor known as the "chicken skin" test, as Ry Cooder would call it. When I caught them live last week in nearby Kent, Ohio – and was treated to a first listen of their soon-to-be-released album "Smoke Ring Halo" – I had those tell-tale bumps on my arms that told me I was on to something rare in this world of reality-show divas and painfully hip dilettantes. The title song itself is almost a perfect distillation of what this band does best – rootsy, but not reverent… deeply soulful, but all about left-field hooks (like the phrase Smoke Ring Halo, for example) that suck you in right away… and far more musically accomplished than just about any other band playing in that unfortunately named "Americana" sandbox (think Avett Brothers and Mumford & Sons – good bands, but in my mind, just not on the same level as the Woods).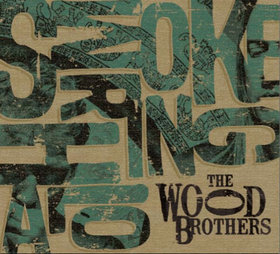 I think of The Wood Brothers as part of that grand American tradition of brother acts, mainly because these guys have come up with some funky harmonies that sound like back-alley tributes to the Louvins, the Everlys, the Delmores… that perfect blend of voices that seems to come naturally to blood relatives. But once again, the Woods aren't the least bit slavish about this tradition. And again, I'll go back to the new album's title song, which marries an insistent groove and a churning organ (courtesy of John Medeski) with almost Beatle-esque harmonies in the chorus: Smoke Ring Halo
That was the song they opened with at the Kent show. So about five minutes into the night, I'd already experienced one of the best live performances I've seen in a few years. I felt like speed-dialing my 2-3 friends and family members and begging them to join us so we could start to fill up some of the theater's empty seats, which seemed like cruel reminders that American Idol was on TV that night.
A little background… The Wood Brothers started out as a duo in 2005, with Oliver on guitar and lead vocals and Chris on bass, harmonies and the occasional harmonica. Although raised in Boulder, Colorado, the brothers eventually set off on very different musical paths, with the elder Oliver kicking around various blues bands in the Atlanta area, and Chris making a name for himself in NYC as half of the dynamic rhythm section for progressive jazz band Medeski, Martin and Wood. So although I knew nothing about Oliver before '05, I'd been a fan of MMW's heady jazz-funk brew for about 10 years. Here's the song that got me hooked, from their '95 release "Friday Afternoon in the Universe": The Lover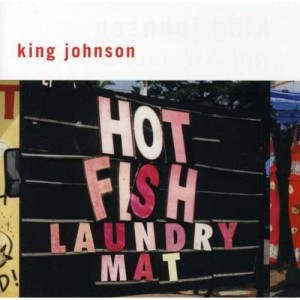 During this same time, Oliver had gone from playing second guitar for Georgia stringbender Tinsley Ellis to forming sort of a blues-based equivalent of MMW with a band called King Johnson, combining two popular blues surnames and possibly a nod to someone's, er… junk. I recently checked out some of their stuff on iTunes – sounds like they did a fine job of combining southern blues with the second-line rhythms of New Orleans. Damn good horn section, too. But their secret weapon may have been Wood, whose casually proficient blues guitar seemed perfectly suited to the slightly warped songs he was writing for the band.
It's interesting to hear King Johnson's take on one of these songs, Spirit, and compare it to the later version by The Wood Brothers. The former has a lot going for it – sassy horns and whorehouse drums – but the latter seems more vital without the busy arrangement. Certainly more menacing and true to the spirit (sorry) of Oliver's lyrics. I spliced the two together on this sample… you be the judge: Spirit (King Johnson/Wood Brothers)
So on the one hand, you've got a first-rate songwriter and blues guitarist – not to mention a singer who can deliver this material with a healthy dose of soul. On the other, you've got a bona-fide jazzbo – a guy who graduated from the Boulder High jazz band and later took lessons from Miles Davis alum Dave Holland. Two guys with serious chops and that common bloodline that can make for heavenly harmonies.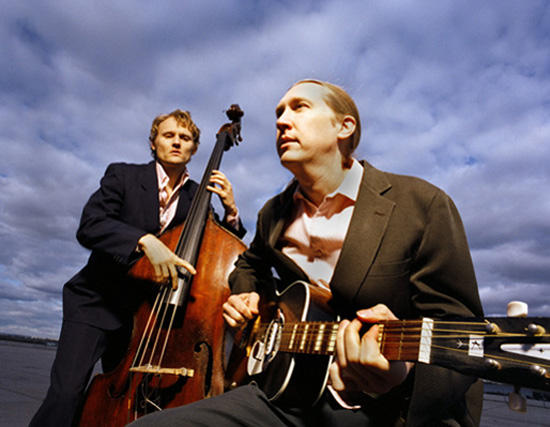 Now throw into the mix a drummer who really knows how to do this stuff justice. I'm not sure when the Wood Brothers made the official move to a trio format. But prior to the new album, they tended to use drummers on an "as-needed" basis, and always to great effect. "Smoke Ring Halo" features drummer Tyler Greenwell (Derek Trucks Band) on every track, and the tour seems to make the three-piece official by substituting Greenwell with Nashville favorite Jano (pronounced "Johnno") Rix… an excellent name for a porn star, as Oliver pointed out at the Kent show. Thankfully, Rix opted for a career in music. He has a wonderful touch, using a small vintage kit that serves as the perfect foil to Chris Wood's 1920 acoustic German bass. And the two locked in tight during the show, especially in the opening of this tune off the new album: When I Was Young
Rix also threw in some tasty harmony vocals (including the third harmony on Smoke Ring Halo) and played a uniquely rigged instrument that the band referred to as the "shit-tar" – essentially, a stringless acoustic guitar that Rix turned into a makeshift drum kit with the help of a few well-placed mics. I'm predicting a run on shit-tars when they show up at the Guitar Center.
The trio format also gave The Wood Brothers an opportunity to retool some of their older songs – including Twisted from the album "Loaded," which became a full-blown New Orleans stomper. But mainly, it seemed to energize Chris Wood (who literally danced with his standup bass at one point) and make the band's live show a deeply satisfying experience.
Check here for tour dates. Then gas up the car, feed the pets, tether the kids to a pole in the basement and head out for a club near you.
Jessica Lea Mayfield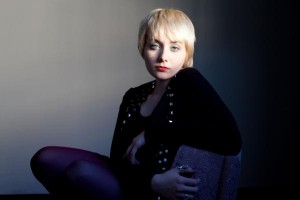 It's barely April and, next to Smoke Ring Halo, I've already come up with my favorite song of the year. Even better, it was recorded by nephew Dan in West Akron, not far from the world headquarters of Rubber City Review (bastard left for Nashville, but we're keeping him on the Christmas card list… for now). It's by the artist formerly known as Chittlin', aka Jessica Lea Mayfield. More important, it's everything a pop song should be – an unexpected, sing-song-ey vocal that grabs you by the throat (in a gentle, folksy kind of way)… wonderfully original lyrics… a killer chord progression… great groove… surf guitar… and a slow build to a near-perfect bridge. Our Hearts are Wrong is from Jessica Lea's strong new album, "Tell Me." Buy it on your way to The Wood Brothers gig, then make sure you thank RCR profusely on the interwebs: Our Hearts Are Wrong
If you're anywhere near Cleveland Wednesday night, go see Jessica Lea at the Beachland Ballroom.
The Wood Brothers on Video… Here's a tune from the new album, with Greenwell on drums:
This next video is just, well, great (there's that word again)… It's filmed in an old Brooklyn elementary school by a group called Mason Jar Music Presents, and I'll let them speak for themselves: "'Mason Jar Music Presents' is a video concert series inspired by the peacefulness and tranquility of the old buildings that continue to dot New York City's 21st-century landscape. These productions provide a setting and space for fresh, unique music with compelling arrangements that breathe new life into each song. Each episode is dreamed up and brought to life wholly by the Mason Jar Music team. Songs are carefully selected from the artist's repertoire and re-imagined with arrangements for strings, woodwinds and other assorted orchestral colors. Mason Jar Music is a collective of music makers trained in production, arranging, composition and recording. They all live and work together in a residential studio in Brooklyn, NY. In addition to producing, recording and/or mixing records for a variety of artists, Mason Jar Music specializes in film scores, original music for film and television, concert videos, and other audio/visual productions." (MasonJarMusic.com) And you get a quick glimpse of Jano playing the shit-tar too.
And here's a nice reworking of the Allman Brothers classic, Midnight Rider: