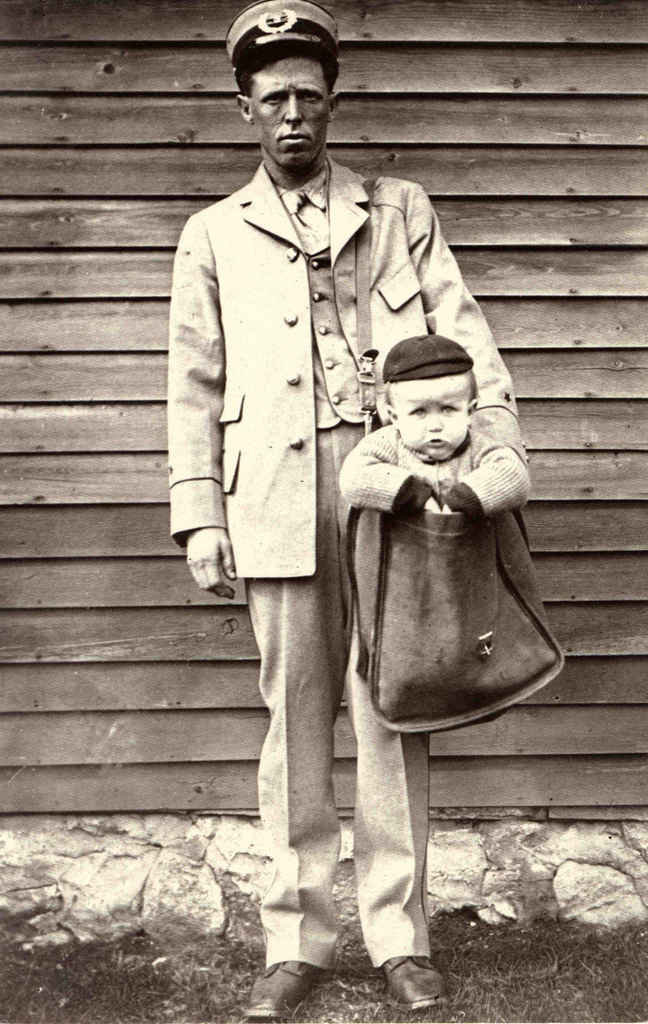 Time to dig through the old mail bag and respond to a few comments about previous posts… Most of these comments show up on the blog, but a few others take a more direct route – either via email or in conversations with friends and family members.  And, of course, a few are better left unsaid, either because I didn't understand them or don't need explicit instructions on how to pound foreign objects into a certain orifice.
If reader comments are any indication, I could have posted many more Christmas favorites on "Those Chimeless Holiday Classics."  Here's a couple… Mark from Owensville believes I overlooked Charles Brown's Merry Christmas Baby with the enduring line "I'm all lit up like a Christmas tree."  And Bill from St. Augustine is partial to the Blind Boys of Alabama's "Go Tell It On The Mountain" – one of those projects that pulled together a small army of special guests from every conceivable genre (Bill Clinton???).  I don't have that one, but I do have a cut from the Blind Boys' 2001 release, "Spirit of the Century"… What's Christmas without a song written by Tom Waits?  (The nasty slide is a little gift from David Lindley.) Jesus Gonna Be Here/The Blind Boys of Alabama
The video of Free with a young Paul Rodgers – from "Superhits of the Seventies (and Pass the Sausage)" – seemed to resonate with those of you who grew up listening to that vitally important sub-genre of music known as "stoner rock."  Dan didn't (unless you count G Love and Special Sauce), but he prefers another Free/Rodgers video on youtube – Fire and Water…
Many comments about the Wood Brothers cut from "Loaded," featured on "Tim's Top Six."  They truly are a great find and I have to give full credit to Brother James for turning me on to them.  As I mentioned in the post, I was familiar with Chris Woods' funky bass on cuts by Medeski, Martin and Wood, but I had no idea he had some Stanley Brothers in him too.  The first Wood Brothers release might even be better than the second, if that's possible… Here's one of my favorite tunes from "Ways Not To Lose": Glad/The Wood Brothers
Young Joscha from Germany thought the opening to Storm Warning by Dr. John had an influence on Dan's Heartbroken, In Disrepair from his 2009 solo release, "Keep it Hid."  I'll let you be the judge.  Storm Warning is featured on "New Orleans Nuggets," and here's the video for Heartbroken – filmed near Marfa, Texas, with members of Hacienda, who hail from San Antonio… and My Morning Jacket's Patrick Hallahan, who's a Louisville boy.
Joscha complained about my poor treatment of his beloved Led Zeppelin in "Superhits."  But I fully admit to being under the spell of the blimp back in my high school days (hey, I'm from Akron).  By the way, I recently saw Lucinda Williams and her hot-shit band on Austin City Limits… Right in the middle of her tune Joy (from "Car Wheels on a Gravel Road"), they launched into the signature riff from Zep's Heartbreaker.  It was freakin' awesome!  Here's another riff that's been rattling around in my head for 30-some years… The Ocean/Led Zeppelin
In his comment to "Little Walter, By the Book," Jose mentioned that his dad turned him on to Walter by playing him Muddy Waters' Forty Days and Forty Nights.  Here's Walter's scorching harp solo from that number… Forty Days & Forty Nights/Muddy Waters with Little Walter
Finally, Danny Horn liked the cuts featured on "Superhits" but wanted to hear a little more of the late Jesse Ed Davis, the guitarist with the slippery, soulful touch on Taj Mahal's early albums.  Here's Jesse Ed stretching out on a cut written by Garth Hudson and Robbie Robertson from The Band and featured on Taj's 1969 release, "Giant Step"…  Mister Davis! Bacon Fat/Taj Mahal with Jesse Ed Davis