Dear Tim:  I can appreciate your interest in long-deceased artists, but when are you going to start writing about real living, breathing musicians – preferably those who don't qualify for AARP?  Also, your posts are too long.  Don't you know that young folks can only process information in small, twitter-sized bites?  You're just like your mama Jane, trying to feed people too much in one sitting.  And another thing…
OK, I really didn't receive this comment.  But I expect to get something like it any minute, so I decided it was time to prove that I have a few songs in my library that were recorded some time after 1972.
Contrary to what my friends think, I don't listen to dead blues guys on a daily basis (although John Lee Hooker seems to work well on Mondays).  In fact, I practically beg family members – mostly nephew Dan and brother James – to send me recent stuff that would meet my high standards for iPod-worthiness.  Then again, I'm constantly surprised when I shuffle through the 20,000+ songs on my iPod… How the hell did Boxcar Willie get on there?
Based on these and other idle ramblings, I offer you my Top Six Picks (because 10 would be too many) of recently recorded songs that have earned a spot on my "heavy rotation" playlist – and therefore should be required listening in schools and workplaces throughout the nation.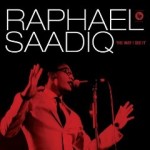 I confess that I didn't know a thing about Raphael Saadiq before his 2008 release, "The Way I See It."  I'd heard of his first band, Tony! Toni! Tone!, mainly because it was fun to say.  But now he really has my attention, thanks to the neo-soul groove of 100 Yard Dash.  You could argue that most of "The Way I See It" is just a slavish reproduction of the Motown sound, and I probably wouldn't put up much of a fight.  But I'll challenge anyone who questions the integrity of 100 Yard Dash – a song that seems to live in some R&B utopia, far from the land of auto-tune and automated beats. 100 Yard Dash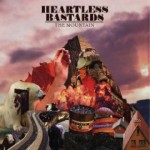 I had the great pleasure of meeting the Heartless Bastards when they opened for The Black Keys at a couple of sold-out shows earlier this year at Terminal 5 in NYC.  Dan and Pat brought the Big Apple to its knees – but I loved watching the Bastards win over about 5,000 jaded New Yorkers with their relentless, rootsy drive and the powerful voice of little Erika Wennerstrom, the pride of Dayton, Ohio.  James and I were so impressed, we even schlepped their equipment!  Here's one of two standout cuts on their latest release "The Mountain" (to fully appreciate what these Bastards are all about, play the opening of the title song at maximum volume… after you buy it here, of course).  And credit goes to Pat Carney for hooking up the Heartless Bastards with the Fat Possum label. Out at Sea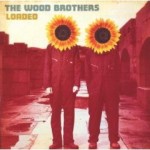 How does one describe the Wood Brothers?  Americana?  Too narrow.  Folk?  Nah.  Blues?  A little.  Maybe it's just a soulful mix of everything that's right about American roots music – from the Stanley Brothers to Mississippi John Hurt to a hundred other streams running from the same deep river.  It's hard to believe these two guys hail from Boulder (no offense, Caroline!)… They sound like they grew up in some backwoods cabin in the deep south.  Chris is the bassist for the futuristic organ combo Medeski, Martin & Wood, and Oliver cut his teeth playing in Atlanta blues bands.  Together, they're a brother band with a bad attitude – and dark secrets that even the Louvin Brothers wouldn't think of sharing (and they killed the Knoxville Girl!).  "Sometimes the tip of my tongue is the barrel of a gun, and it's loaded"… I think we've all been there. Loaded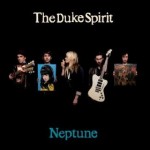 You can always count on the U.K. for new rock bands with lots of swagger, like the Duke Spirit.  I just missed their steamy set at one of those mega music festivals earlier this year, but came back home with their new release, "Neptune."  My teenage daughter quickly ran off with it… but not before I had a chance to sneak this little slice of nasty onto my own iPod, where it seems to live comfortably with Link Wray, Morphine, the Cramps and other masters of menace.  The Duke Spirit's main attraction is their mighty frontwoman, Liela Moss.  She may owe a small debt to the Rubber City's Chrissie Hynde, but she makes a very big statement of her own on The Step and The Walk.  The Step and The Walk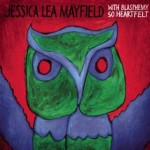 My vote for one of last year's best albums – "With Blasphemy So Heartfelt" by Jessica Lea Mayfield – won some positive notice in the music press, but not as much as I thought it would.  I'd argue that Jessica, who started recording "Blasphemy" at Dan's Akron Analog studio when she was only 15, is misunderstood by many of her peers.  Her voice is timeless, colored by the deep, lonesome twang of hard country (she started performing with her family's bluegrass band at the age of 8).  And twang ain't exactly what the indie nation wants to hear.  I think Jessica is poised for much bigger things… as soon as she finds the right audience.  In the meantime, I'll just keep listening to this perfect opening to "Blasphemy."  Kiss Me Again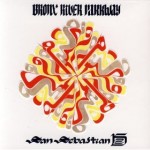 Latin soul, done right, is a beautiful thing.  Salsa, meringue, Afro-Cuban, rumba, even that funky boogaloo that Fania Records put out in the '60s…  I'm no expert on the many forms of Latin music, but I know what I like – and I'm definitely sold on "San Sebastian 152" by Bronx River Parkway.  BRP's myspace page notes that the project brought the New York-based band together with "a crew of legendary salsa musicians that make their home in San Juan."  The album was recorded with old-school equipment in a 200-year-old former ballet school in Puerto Rico.  It's another classic melding of soul and salsa – with the kind of propulsive rhythms that ruled the dancefloors of New York City during the reign of El Rey del Timbal, Tito Puente. Agua Con Sal
Bonus track… This one was sent in from Santa Rosa, CA, where the Aces seem to have a fresh take on the blues (one song ends with a blast of sitar!).  They do it "Hound Dog" style… no bass — just two guitars, a drummer and a pretty fine harp player blowin' like mad on top.  I'd like to catch these guys at a roadhouse bar on a Saturday night — maybe I should book a flight!  Find out more at acesfan.com. Shed Some Light On Me