If you spend any amount of time following our blog, you'll know we're a little nutty about boogaloo. Can't get enough of that Latin soul as practiced by Joe Cuba, Willie Bobo, Pete Rodriguez, Joe Bataan and many other masters of the form. So naturally we were excited to find out about "We Like It Like That: The Story of Latin Boogaloo," a new documentary directed by NYC filmmaker and writer Mathew Ramirez Warren. Here's a preview:
Our excitement turned to concern when we found out that the director was short of his goal of raising $15,000 through the Kickstarter online funding site – money that would be used to complete the film for release to major film festivals, PBS and eventual release to theaters and DVD (at the end of this post, we've included a link to the Kickstarter site where our more generous readers can contribute to the project). But first, let's talk to Mr. Warren about his film and the music behind it (hit this if you want a boogaloo soundtrack to read by):
TQ: As you might guess from our two recent posts on boogaloo, RCR can't wait to see the final product. What made you decide to fund the film's release through Kickstarter?
MRW: I like Kickstarter because it allows the fans of the music to get involved with the project and express their desire to see the film come out. In return we offer those fans who choose to support the film the opportunity to receive cool gifts like copies of the DVD, a poster, t-shirts and even autographed photos from artists like Joe Bataan. It is really nice to have a platform like Kickstarter that allows people to pursue independent projects and not be entirely dependent on funding the project through grants or corporate backing.
Loved the preview… Looks like you interviewed all the right people. Who were your favorites?
Thank you. I loved interviewing all of the subjects, each one brought their own perspective to the story and I am truly thankful for their willingness to share their thoughts and experiences with me on camera.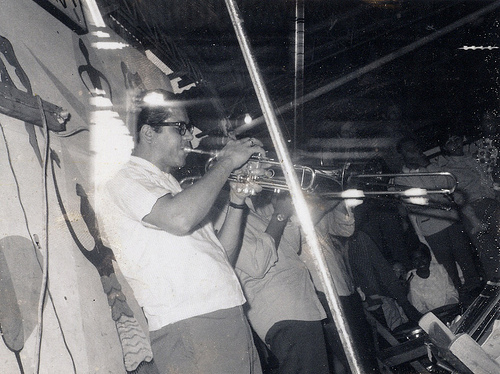 What were some of the best sources for archival footage?
I sort of view this like a music producer who doesn't want people to know what record he sampled, or a collector not wanting the word to get out about their favorite hidden record spot, but I will say this, finding archival images, especially footage of Latin boogaloo, was very difficult because very little has survived.
You're a native New Yorker. What was your first exposure to boogaloo? Were you able to sneak in a few clubs and catch guys like Joe Cuba and Pete Rodriguez doing their thing?
Unfortunately, I missed the boogaloo craze by quite a few years, I am 29 years old. Though I was exposed to Latin music growing up, I didn't really discover boogaloo till about 10 years ago when I started DJing and collecting records. I would find these boogaloo records in used record stores and flea markets and they just blew my mind because they were so New York. I wanted to know more about them.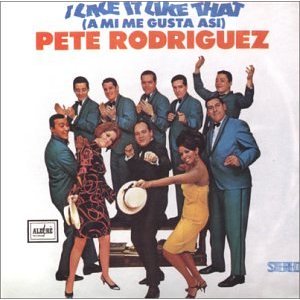 Lots of theories about the downfall of boogaloo in the early '70s – political pressure from old-school salseros, booking agents, Fania Records, etc… What's your take on it?
In the film we try and pose all sides. Some feel it was a conspiracy against the boogaloo bands because they were taking too much attention and money away from the established bands, some feel it was because boogaloo wasn't considered worthy of the Latin music tradition, some think it was a fad that just died out, some say the change in political and social consciousness led to a greater appreciation for more traditional sounds, others say it was a shift in focus by the record industry to cater to a South American audience. I like to present all these theories and let people come to their own conclusion. In my opinion I think it was probably a combination of all these factors.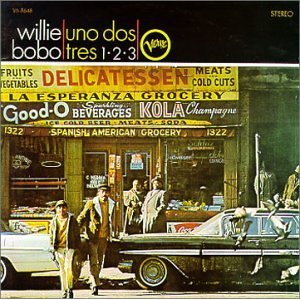 Which tunes from the glory years of boogaloo really strike a chord with you?
Too many to list, but I will say I love all the albums by Johnny Colon, Joey Pastrana and Joe Bataan. Really worth checking out is Louie Ramirez's "In the Heart of Spanish Harlem" and Ralph Robles' "Was Here." I also have to show my man Harvey Averne some love as well. To tell you the truth I could go on and on.
Obviously we're experiencing a boogaloo resurgence, especially among vinyl collectors. But it's not just about a few DJs spinning old records. You've also got contemporary bands like Grupo Fantasma and the Spam Allstars keeping the spirit alive. Anyone else you particularly like?
Gotta give it up to Spanglish Fly, New York's top contemporary boogaloo band, who are generously offering a download of their EP "Latin Soul and Bugalú" to anyone who makes a donation of $10 on Kickstarter.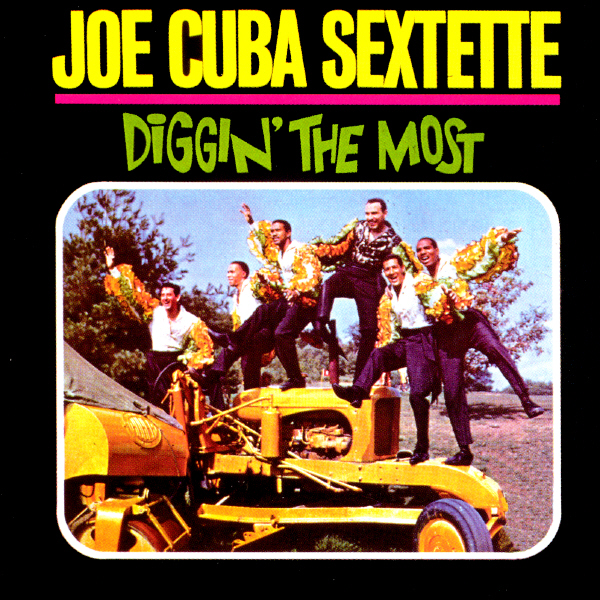 You do a fair amount of writing for The New York Times and Wax Poetics magazine… Are you ready to ditch the writing gig to become a full-time filmmaker, or will you always be a working journalist?
I definitely like doing both and wouldn't want to resign myself to just doing one or the other.
I think the Rubber City is a little behind the boogaloo curve… Any advice for us, beyond mandatory viewing of your film in local schools?
For those who do not necessarily have the time to spend their days hunting down rare vinyl or coughing up a lot of money on ebay, there are a lot of good boogaloo compilations that have been put over the last few years by Fania and lots of other record labels (note: check our picks at the end of this post), as well as tons of boogaloo songs on youtube, so the music is out there for anyone who wants to listen.
Show a little love for Mathew's project by making a small donation here. We'll close with another video – this one featuring modern-day boogaloo masters Spanglish Fly: