Things are starting to heat up in the Rubber City, which means it's time to share some more love for our favorite warm-weather genre, Latin soul (aka boogaloo).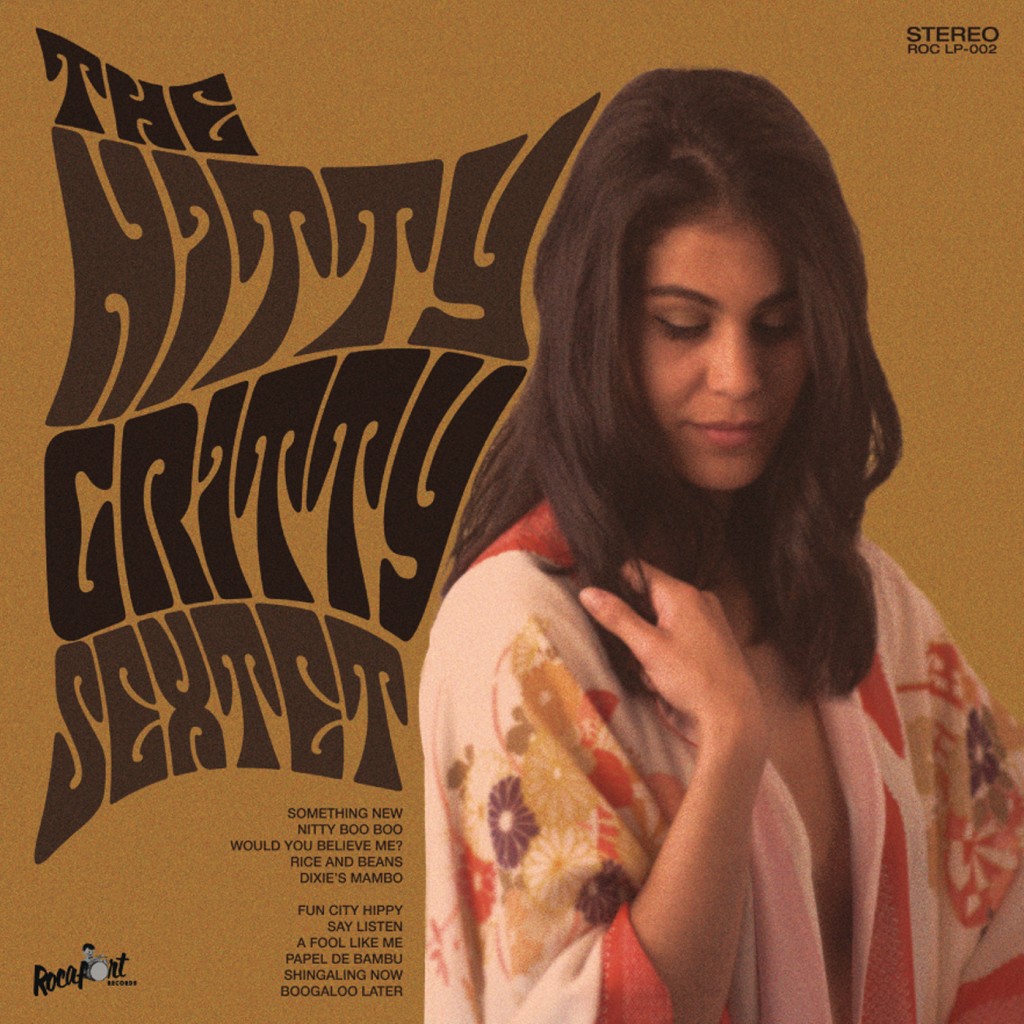 We'll kick things off with a notable offering from Rocafort Records: the long-lost recordings of The Nitty Gritty Sextet. The lineup included some of the greatest names in Latin music – Tito Puente, Charlie Palmieri, Louie Ramirez, Jimmy Sabater, Bobby Rodriguez, Willie Torres… How did this thing end up sitting on the shelf for 48 years?
"We wanted to license two tracks by The Nitty Gritty Sextet for a 45 release, so we contacted legendary Latin producer Bobby Marin," said the label's co-owner, Phillipe Rocafort. "Much to our surprise, we were told by Marin the songs Something New and Nitty Boo-Boo were part of an LP recorded in 1967 that had never seen the light of day. The bad news was all of the masters beyond those two tracks had been lost."
Against all odds, vinyl collector Chris Bade found the only known existing acetate of the LP last year in a Pennsylvania thrift store (this is what crate diggers live for, folks!). Following a careful cleaning of the fragile, lacquer-over-aluminum record, Rocafort and company created the master and scheduled the album's release for May 18. The deep and well-preserved grooves within are a welcome addition to any respectable boogaloo collection: Rice and Beans
Here's a fast-paced mambo that celebrates a basic staple of the era, Bambu rolling paper (with Puente on vibes and Sabater on timbales): Papel De Bambu
Marin and his brother Richard formed the sexted in 1967 following the breakup of boogaloo master Joe Cuba's band. "We kind of copied their style and instrumentation," said Bobby, who composed all of the album's songs except the Ramirez-penned Dixie's Mambo. The LP was recorded at Richard's studio in NYC… Not sure how it ended up in a lonely record bin in PA, but kudos to Bade and Rocafort for unearthing this great artifact from the glory years of boogaloo.
So that record sent me into a full-blown Latin soul jag. Here are a few other tunes that pinned my ears back during a recent outdoor listening session con muchas cervezas.
As the Cavs fight their way through the second round of the NBA playoffs, it seems only appropriate to feature a tune by The Lebron Brothers (sorry, can't think of a cheap way to pay this off, other than mention they both have records with the name Lebron on them). Fame may have eluded the five Puerto Rican siblings featured on this cut, but they certainly recorded some of the best Latin soul you can find from the late Sixties/early Seventies. I pulled this tune from an outstanding 15-song comp, Fania Latin Boogaloo Essentials. A rare example of truth in advertising: Can't Turn It Back On You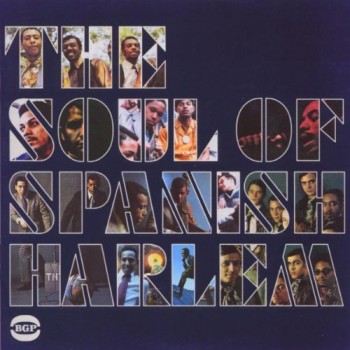 I know very little about Ray Jay & the Eastsiders other than what I read in an obit and the liner notes to another first-rate comp, The Soul of Spanish Harlem. They hailed from NYC's Lower East Side… one of their albums was produced by the same guy behind the Music Explosions' Little Bit O' Soul and The 1910 Fruitgum Company's Simon Says… and the late Latin jazz legend Hilton Ruiz recorded with the group when he was 14! Produced by salsa star Johnny Pacheco, this cut is the only one that survived the Eastsiders' final session with the storied Fania label. The emphasis here is on the soul side of the equation, with some sweet guit-pickin' by an unidentified artist (it kicks into high gear at :38): Same Old Sad Song
Our readers of a certain age – specifically, all you old drug-addled hippies – might remember The Fuzz, a pejorative term for the police (I thought it had something to do with their peachfuzz crew-cuts, but apparently it dates back to the late-1920s). A YouTube post describes this tune as "fantastic midtempo latin soul with a thrilling organ and vibrating horns, sung by two unknown girls, Diane (Dianne on the LP) and Carole." The tune was written by the aforementioned Louie Ramirez and released in '68 on the Speed label, co-owned by Nitty Gritty producer Marin. I'm guessing Bambu papers were involved in the making of this song, which also features the unfortunately named Watchamacallits. There's something oddly unsettling about the chorus, "You're gonna get busted"… or am I just being paranoid? The Fuzz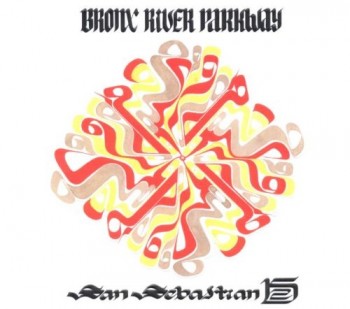 I'm not sure this more recent offering qualifies as boogaloo… Funky-ass salsa, maybe? This spicy Latin gumbo from 2005 combined NYC-based Bronx River Parkway – including occasional Black Keys/Dan Auerbach collaborators Leon Michels and Nick Movshon – and a group of seasoned salseros from Puerto Rico. The sessions took place in a 200-year-old former ballet school in San Juan, which probably gave the younger but decidedly old-school New Yorkers a little added inspiration. Some of these cross-cultural summits seem tailor-made for musical tourists who have little interest in going back for more. This one captured the best of both worlds, with an ear to the future: La Valla
Getting back to the Nitty Gritty (or at least their main inspiration)… Joe Cuba had the genius idea to steal a killer chord progression – heard to great effect in Willie Bobo's Fried Neckbones and Some Home Fries – and add a very film noir-ish, Joe Friday-like narrative. And that's just the prelude – things really take off when singer Ray Pollard turns up the heat at the 1:37 mark: Tu Lo Sientes?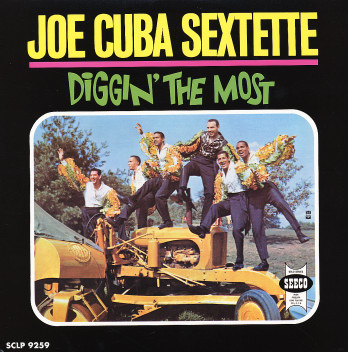 I guess this is why I dig Latin soul… Yeah, some of this stuff is a little schmaltzy and a bit dated. But even the lesser examples of the form can be hugely entertaining, and you can't deny the formidable chops at work here. Were Latin jazz royalty like Tito Puente and Ray Barretto just "paying the rent" with their boogaloo stuff? Maybe, and who cares? Even one of the greatest musicians of the 20th Century, Dizzy Gillespie, couldn't resist those propulsive Latin rhythms and goofy lyrics. Grooves that make you move… soulful vocals… mind-blowing solos… lots of homegrown wit… What's not to like?
Time to bring back our friends from Brooklyn, Spanglish Fly (check here for my interview with ringleader/trumpet player Jonny Semi-Colón). That's the fine and funky Erica Ramos on vocals:
I'm a big fan of Cleveland's Sammy DeLeon, who blasted through Akron's new jazz club, BLU, on Tuesday night with his smoking-hot septet. They're more straight-ahead salsa and Latin jazz than boogaloo, but I saw plenty of people carving out their own personal dancefloors throughout the club. Pianist Jackie Warren is a major talent – her hard-driving rhythms and soaring improvisations remind me of Latin masters like Eddie Palmieri and Alfredo Rodriguez. Great horn section too, and Sammy is simply one of the best percussionists in the business. Here's a taste… Cancion Para Mi Madre