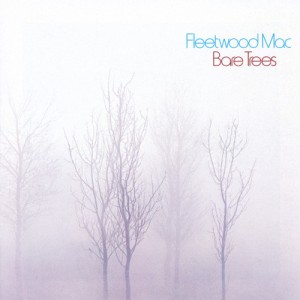 The brave new world of digital music. Millions of songs available through subscription services like MOG and Spotify. Immediate ownership of any song you like through iTunes and Amazon. What more could a self-respecting music nerd want? Well, maybe a few of my favorite albums, for starters.
I'm not sure why some of these titles never made it to iTunes and then on to "The Cloud," as the web monks call it. Maybe a sinister cabal of editors at Pitchfork decided they weren't hip enough to save for posterity. Maybe they needed more bandwidth for the next 25 indie acts from Brooklyn and Portland they hope to break tomorrow.
For whatever reason, these albums remain lost in the cloud. I think it's time to bring them back. And I'm asking you, my faithful readers, to a) find out who runs the interwebs and 2) demand that these masterworks be given their rightful place in the sky, where they can be dutifully ignored by future generations of coastal hipsters.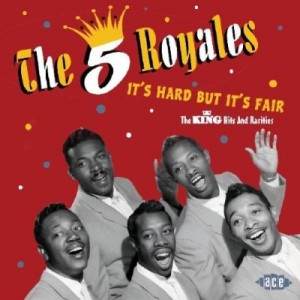 Case in point: The "5" Royales. A few posts back, we sang the praises of this groundbreaking band that inspired a host of rock and soul acts that followed – from James Brown to The Mamas & The Papas (who covered the Royales' Dedicated to the One I Love). Last month, legendary Stax-Volt session guitarist Steve Cropper showed some love for the band by releasing "Dedicated," a fitting tribute to the Royales and their flame-throwing axeman Lowman Pauling. Nice stuff… but still not in the same league as the originals. Now go to your favorite music subscription service and try to find The "5" Royales. I came up with four on mine, and that didn't include this juicy slab of gospel-flavored R&B: Get Something Out Of It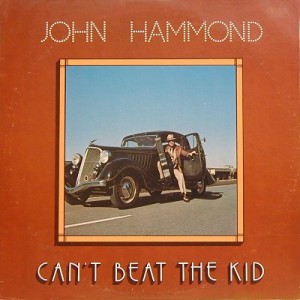 Bluesman John Hammond Jr. has recorded more than 30 albums throughout his career, starting with his first release on Vanguard back in '62. Should every one of those albums be available on Rhapsody? Why not? They certainly have everything John Mayer ever crapped out… And although Hammond is fairly well-represented – from the best of his Vanguard tracks to his modern blues classic "Wicked Grin" – you won't be able to find another one of my favorites: "Can't Beat the Kid." Side one on the album is a full-band session featuring Muscle Shoals regulars Eddie Hinton on guitar (who also served as producer), Spooner Oldham on piano and Roger Hawkins on percussion. Side two is Hammond alone with his guitar and harmonica – which sounds like a full band compared to most other solo acts. Here's Hammond and band burning through a funky little number written by Steve Cropper and Otis Redding: Groovin' Time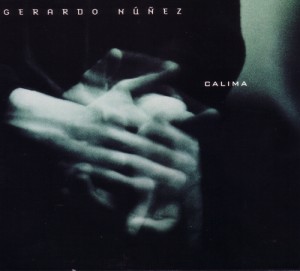 Although far from well-known, Spanish flamenco guitarist Gerardo Nunez deserves our attention based on the merits of another lost gem, "Calima." The album was released in '98 on Alula Records, which might help explain why it quickly disappeared. Allmusic.com gives it 4 ½ stars, with reviewer Tom Schulte noting that "Nunez's jazz-tempered Andalusian flamenco is passionate, highly developed and instantly rewarding to the listener." I especially like the fiery interplay between Nunez and Panamanian jazz pianist Danilo Perez, responsible for another fine album from the '90s – "Panamonk," a Latin-flavored tribute to Thelonious Monk. "Calima" casts its spell every time I hear it… a wonderful melding of ancient and modern influences. You can find a new copy on Amazon for $136.90. Calima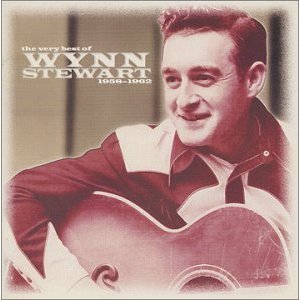 If you think you don't know Wynn Stewart, just recall a ubiquitous Jetta commercial from last year that featured his song Another Day, Another Dollar. Here are three reasons why I think Stewart's hugely underrated: 1) One of the great country singers of the Fifties and Sixties; 2) Had the good sense to hire Merle Haggard as his bass player and write his first hit, Sing a Sad Song; and 3) Helped define the Bakersfield Sound that still serves as the gold standard for honky tonkers everywhere – including Dwight Yoakam, who covered Stewart's song Playboy. And why are only a handful of his songs available on iTunes (and definitely not his best stuff)? 1) Too country for Kenny Chesney fans; 2) Need more bandwidth for complete Rascal Flatts catalog; and 3) They're friggin' idiots? More evidence that this gross injustice needs to be addressed, now: Three Cheers for the Loser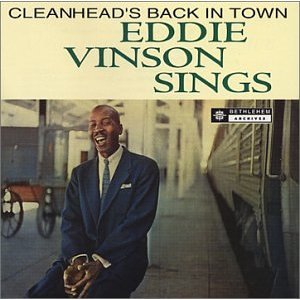 Eddie "Cleanhead" Vinson is one of my favorite practitioners of that great lost American art form known as jump blues. That voice – especially that tortured squeal he'd often use at the end of a line to put a little chill down your spine. That wailing alto sax. And those songs, all classics in my estimation: Kidney Stew Blues, Juice Head Baby, Old Maid Boogie, Queen Bee Blues… Shouldn't a notable session from '57 that captures Vinson and several Count Basie Band alumni tearing through a few jump-blues classics be celebrated as a national treasure? Well, first you'd have to find it. Good luck… And while you're searching, enjoy this sizzling cut from "Cleanhead's Back in Town": Is You Is Or Is You Ain't My Baby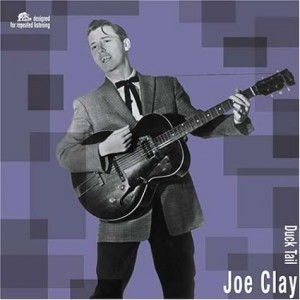 One of the more stunning examples of online neglect involves Cajun rocker Claiborne Joseph Cheramie – aka Joe Clay. I'd put Clay right up there with the most dangerous rockabilly cats of the '50s, including the Johnny Burnette Trio, Gene Vincent and Billy Lee Riley. For a relative unknown, he had a fairly remarkable career, having appeared on the Ed Sullivan Show (where he was asked not to play his hair-raising Duck Tail) and shared the stage with Elvis on the Louisiana Hayride. But Clay's real claim to fame involved some blistering sides that he recorded for RCA in Houston and New York City. The latter session included the legendary Mickey Baker on guitar, but I think I prefer the more primitive stylings of guitarist Hal Harris on the Houston cuts (including the one sampled here). Clay was driving a school bus in New Orleans when he was "rediscovered" in the mid-'80s by a British rockabilly fanatic. Maybe we should put the same guy in charge of the web, where Clay remains largely ignored. Goodbye, Goodbye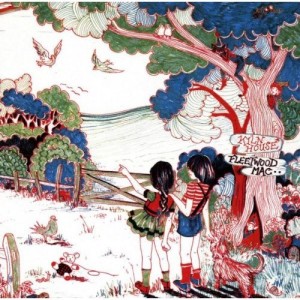 In this post, we shared some essential tunes by the original Fleetwood Mac, featuring the otherworldly talents of guitarist/harp player/singer Peter Green. Thankfully, most of those recordings can be found online. But you'll have to search a lot harder to find material that the band recorded between the Green era and the chart-topping years of the mid-'70s. Certainly the band was making the transition from its blues-based sound to the more radio-friendly realm of L.A. singer/songwriters. But there's a lot to like from Fleetwood Mac's so-called lost years. Take the title cut from their '72 release Bare Trees or this churning workout from '70s "Kiln House" featuring a holdover from the Green-led band, guitarist and singer Danny Kirwan: Station Man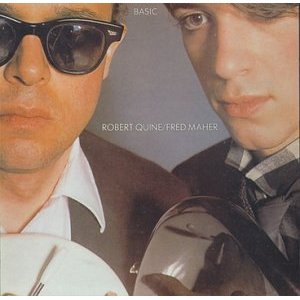 I'll close with another nod to cousin Robert Quine, who serves as the very definition of "lost in the cloud." Granted, he made his reputation largely as a sidekick, contributing some highly original (and often seriously deranged) guitar licks to albums by Lou Reed, Richard Hell, Tom Waits, Marianne Faithfull, Matthew Sweet and many others. But he recorded some haunting, atmospheric music under his own name, working with collaborators like fellow stringbender Jody Harris and percussionist Fred Maher. Like Rob himself, these recordings never got the recognition they deserved, which also means they may never make the transition to that otherwise massive digital library right at your fingertips. Here's Rob's moody tribute to the place he called home for much of his life, NYC's East Village: Village
I've got a lot more long-lost albums where these came from… How about you?
This video has nothing to do with our post… Just thought I should share it with you. Special thanks to The Coppertone for turning me on to this guy: