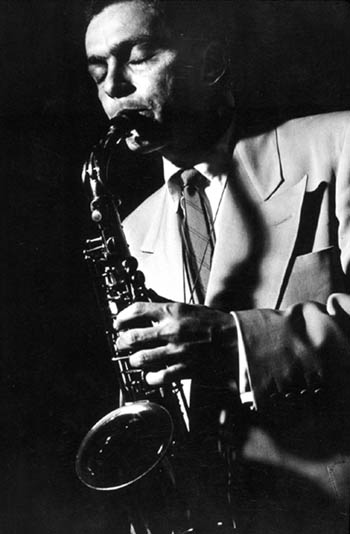 I've got a real weakness for West Coast jazz – that cool, seductive sound that didn't exactly get a big thumbs up from Miles Davis in his autobiography Miles:
"What bothered me more than anything was that all the critics were starting to talk about Chet Baker in Gerry Mulligan's band like he was the second coming of Jesus Christ. And him sounding just like me – worse than me even while I was a terrible junkie."
Miles had a point, and it was mostly about race. Critics were fawning over the young upstarts from California with the matinee-idol looks (Baker was named #1 trumpeter in Down Beat magazine's 1954 Critics Poll, at the expense of NYC-based heavyweights like Miles and Dizzy Gillespie). And virtually all the West Coast guys – Baker, Mulligan, Shelly Manne, Dave Brubeck, Paul Desmond, etc. – were white.
Were the critics racially biased? Probably. Were the white upstarts a bunch of empty suits? Sorry Miles… not by a long shot.
Baker went on to steal Miles' rhythm section for a memorable session in '59 that resulted in the sublime Chet – a jazz classic that belongs on the same shelf as masterworks by Miles, Monk, Coltrane and Rollins. But Baker wasn't the only West Coast guy giving the New York pros a run for their money. And as much as I dig Chet, I'll give the edge to a previous outing that paired "The Rhythm Section" (as Miles' supporting cast was anointed back in the mid '50s) with the king of California sax, Art Pepper.
You can find a riveting account of Pepper's session with pianist Red Garland, bassist Paul Chambers and drummer Philly Joe Jones in his autobiography Straight Life: The Story of Art Pepper, co-written with his wife Laurie. Most of the book offers a brutally honest look at Pepper's life as a heroin addict, including various acts of crime, his time in prison and his attempts at recovery. And I found the story behind the '57 session especially mind-blowing.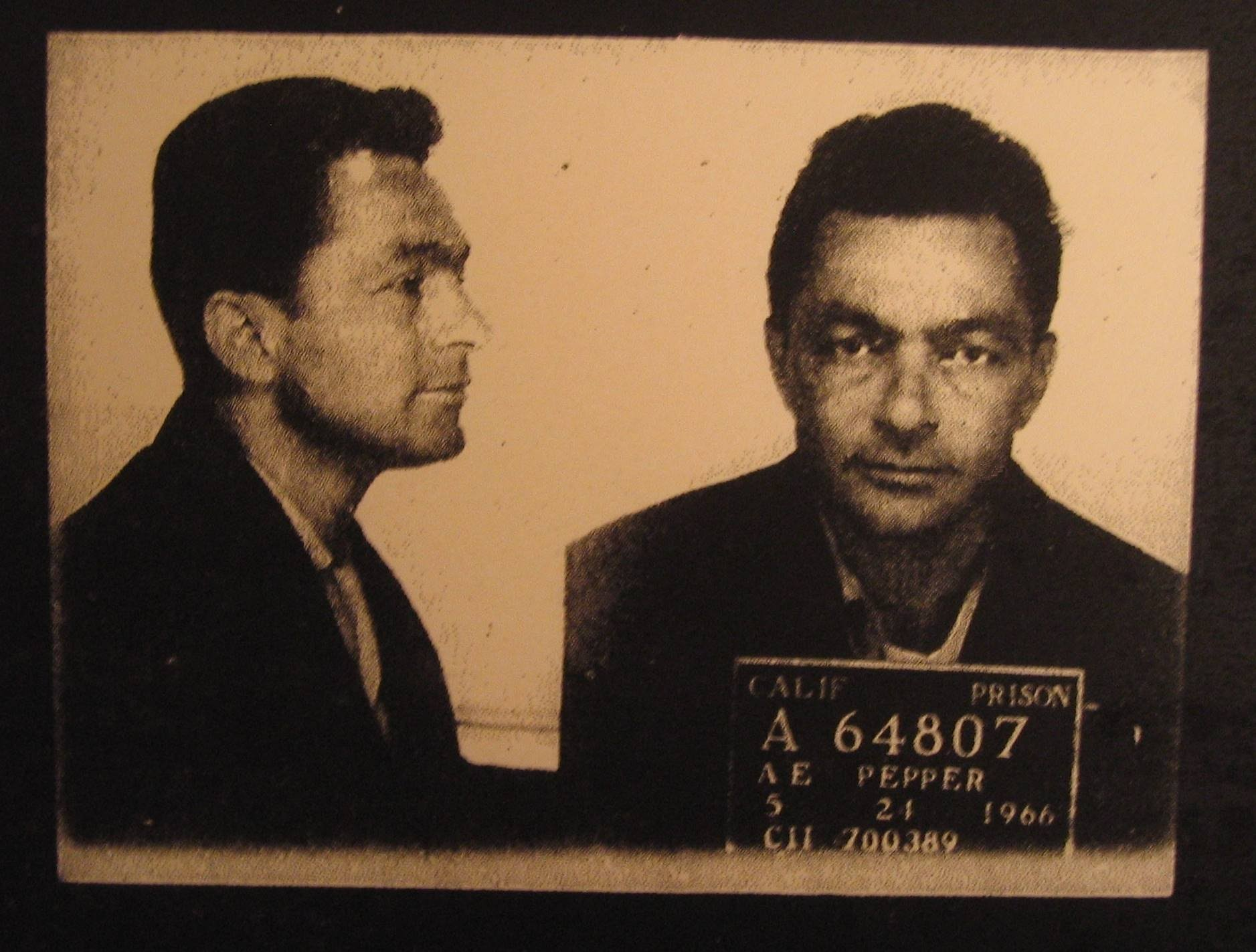 Pepper had been strung out for some time and hadn't even played in six months. In fact, the mouthpiece of his sax practically fell apart in his hands when he tried to clean it only hours before the gig (he ended up taping it together before heading out the door). But somehow he pulled himself together to make jazz history with the stunning album Art Pepper Meets The Rhythm Section. It still shocks me that he could play so flawlessly (with three guys he'd never met before, by the way) while struggling with so many demons. Here's a taste: Birks Works
Like all the jazz greats, Pepper had "the gift" – that seemingly effortless ability to play anything he wanted while remaining true to his own voice… In other words, everything came out sounding like Art Pepper. He could perfectly articulate each note yet still play with great passion and feeling. And even when Pepper toughened up his sound after several long stints in prison (including four years at San Quentin), he couldn't hide his sensitive, lyrical side, which especially came through on the ballads. Case in point – this emotional reading of an old standard, from a live performance in 1977 at NYC's Village Vanguard: You Go to My Head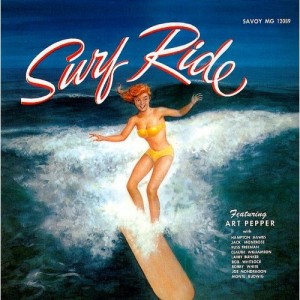 Since he cut his teeth playing be-bop, Pepper could negotiate the trickiest chord changes at blazing-fast tempos. Which brings us to an original composition from a '56 session with some of California's best, including Russ Freeman and Hampton Hawes on piano and Jack Montrose on tenor sax. Seems to dispel the widely held notion that West Coast jazz has to be cool. Surf Ride
I also like the fact that Pepper tackled more than a few Latin tunes over the years. Here's one of the first and finest, from The Return of Art Pepper – a compilation of songs he recorded shortly after completing a jail sentence in '56. One critic sniffed that "Pepper's chops are a little rusty"… I'd kill for some of that rust. Mambo De La Pinta
The song Straight Life – another standout from the previously mentioned Meets The Rhythm Section. Of course the great irony here is that Pepper was far from clean when he wrote the song in '51 and recorded the definitive version six years later. Straight Life
Pepper joined a different lineup of The Rhythm Section (Wynton Kelly sitting in for Garland and Jimmy Cobb for Jones) on the 1960 release Gettin' Together. The album combines three Pepper originals with some notable covers (most notably, Monk's Rhythm-a-Ning). Pepper and band – including Conte Candoli on trumpet – lay down a soul-jazz groove with this original, named after his wife's treasured pet. How low does a junkie go? Pepper sold the pooch to score some drugs. Bijou the Poodle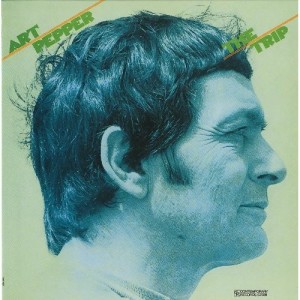 Following a serious illness and treatment of his heroin addiction through the Synanon program, Pepper finally started to get serious about living the straight life (with varying degrees of success). Oddly enough, one of the first steps forward in his remarkable comeback was an original called The Trip. The tune sounds like a belated nod to the modal jazz perfected by Miles and Pepper's idol, John Coltrane. "When I got out of the joint the last time, in '66, I had no horns," Pepper says in his book. "I could only afford one horn, and I got a tenor [Pepper was arguably the greatest alto player since Charlie Parker] because, I told myself, to make a living I had to play rock. But what I really wanted to do was play like Coltrane." Pepper is back on alto on this one, which benefits from the driving rhythms of Coltrane's longtime drummer Elvin Jones. The Trip
Some of my favorite recordings by Pepper are dated July 28 through 30, 1977. That's when he joined Elvin Jones, bassist George Mraz and pianist George Cables for three nights – all caught on tape and released on several albums – at the Village Vanguard. Four jazz masters, performing without a net. And it's hard to imagine a more simpatico quartet as they move from intimate ballads to fiery improvisation. Here's a taste from the Friday night show – a beautiful re-make of another old standard. Caravan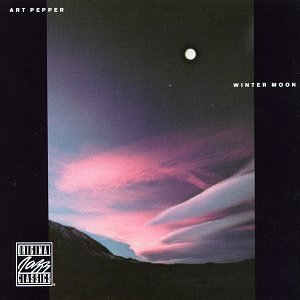 Let's get back in a Latin groove with another Pepper original – from 1980's Straight Life, one of the better studio albums from his comeback period. If anything, his chops were even stronger in those last years (unlike his former running buddy Baker; I don't care what people say about the emotional wallop of Chet's final performances… It's just sad to see the man so decimated by drug use). Pepper also had a wider range – drawing on that Coltrane-inspired power as well as the smooth, West Coast touch he never lost over time. Make a List (Make a Wish)
We'll close with another ballad, from his '80 release Winter Moon. Like many jazz greats (Miles, Bird and Stan Getz leap to mind), Pepper couldn't resist doing the "strings thing" in an attempt to class up his catalog. This one ranks right up there with Miles' storied collaborations with Gil Evans – the perfect soundtrack for one of those Saturday nights that involve fine wine… a warm fire… candlelight… hold the China White. Winter Moon
Art Pepper in Italy with Milcho Leviev on piano, Bob Magnusson on bass and Carl Burnett on drums (another great live performance of Mambo Koyama can be found on Neon Art: Volume Two). One of the few live recordings of Pepper you can find on YouTube: