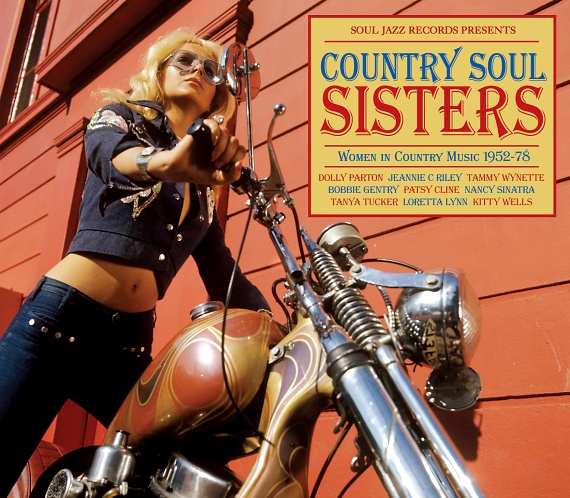 So I get an email from my friends in Berlin asking their Rubber City correspondent to review a UK-produced compilation of Nashville's groundbreaking country women. Makes perfect sense, right?
Clearly my German soulmates know I'm a sap for hard-core honky tonk from the '50s. But I'm not too parochial to give the good Brits at Soul Jazz Records some credit for casting a wider net – for example, letting Jean Shepard's plea for barroom equality, Two Whoops and a Holler, run wild next to one of the most artful and literate songs ever filed under "Country," Saunder's Ferry Lane by Sammi Smith:
"The creeping boards of the empty dock are the only sounds I hear;
The sign on the catfish stand says 'Closed 'til Spring.'
The summer drowned in the frozen lake as winter came to life,
And nothing moves in Saunder's Ferry Lane.
Nothing moves in Saunder's Ferry Lane."
Although Sammi went on to hang with country outlaws like Waylon Jennings, she obviously had grander ambitions in mind when she wrapped her silky smooth voice around that one (check out her live performance below).
Does every tune in this set work as well as these two? Of course not. In fact, Barbara Mandrell's Husband Stealer is pure crossover dreck. But what "Country Soul Sisters" lacks in consistency it more than makes up for in sheer entertainment value.
How can you resist the unique charms of You're the Reason Our Kids are Ugly, in which Conway Twitty and Loretta Lynn deliver what can best be described as a lovers' lament for the trailer-park set? And how about Bobbie Gentry's Reunion – sort of a hillbilly version of "trading dozens" with a Bo Diddley beat?
And then there's Billie Joe Spears' Mr. Walker, It's All Over – a song so evocative of the groovy/swinging '60s you can almost picture the pewter mugs, tiffany lamps and cheaply framed French posters.
The compilation includes a few well-worn classics, like Harper Valley PTA and Ode to Billie Joe (has there ever been a stranger, more disturbing hit song than Ode to Billie Joe? And while I'm at it, why did he jump off the Tallahatchie Bridge?). But thankfully, "Country Soul Sisters" lives up to its title by throwing in more obscure tunes that wouldn't sound out of place on a Memphis jukebox.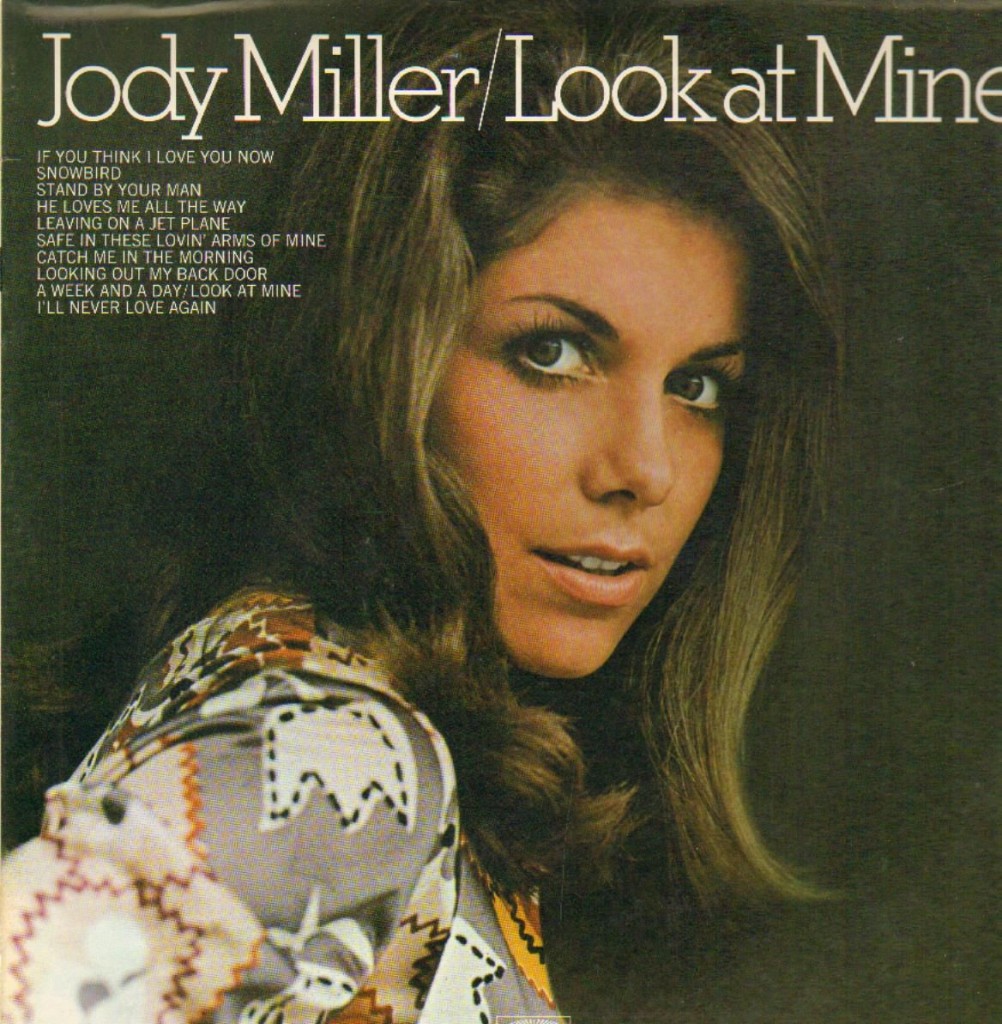 One of the standouts of the collection is Jody Miller's steamy interpretation of a deep soul tune written by two of Muscle Shoals' finest, Dan Penn and Spooner Oldham. Miller struck gold in '65 with Queen of the House, an answer song to the Roger Miller hit King of the Road. But she leaves the country kitsch behind on A Woman Left Lonely… How did this one stay off my radar screen for the past four decades? A Woman Left Lonely
Australian Diana Trask is well-represented with two songs from a 1969 album produced by Joe Tex, "Miss Country Soul." I wouldn't throw away the original, but Trask seems pretty comfortable taking the women's point of view on her version of Joe's hit Show Me. "We had very wonderful reactions but eventually felt the groove was a little ahead of its time for solid country audiences," Trask said (liner notes). "The album was all Joe Tex material, who loved it by the way."
Stuart Baker's liner notes describe these women as "de facto feminists, the first to break down the walls of what was up until the 1950s an essentially male run business: country music." As we're bombarded with songs by Taylor Swift and Carrie Underwood, I suppose it's easy to forget that Kitty Wells paved the way back in 1952 by becoming the first woman to score a number one country hit. And she did it with a song that essentially told Hank Thompson to go pound sand: It Wasn't God Who Made Honky Tonk Angels
In his hit from the same year, The Wild Side of Life, Thompson bemoaned the corrupting influence of easy women: "The glamor of the gay night life has lured you, to the places where the wine and liquor flows; there you wait to be anybody's baby, and forget the only love you'll ever know." Kitty's response? "It's a shame that all the blame is on us women." Today Carrie Underwood would simply take a baseball bat to Hank's sweet ride and explain herself later.
There's a lot more to savor on "Country Soul Sisters": Patsy Cline's rockin' Ain't No Wheels on This Ship, with a blazing guitar solo by Hank Garland… Tammy Wynette's hard-charging honky tonker Tonight My Baby's Coming Home… A typically bold and brash Nancy Sinatra/Lee Hazelwood collaboration (with Nancy giving some Frank-like emphasis to the lyrics)… Get While The Gettin's Good
I'll let the academics discuss the feminist implications of this music. Let's just say these women got soul. Now if you'll excuse me, I'm going to stare at this photo of Bobbie Gentry for another 10 minutes…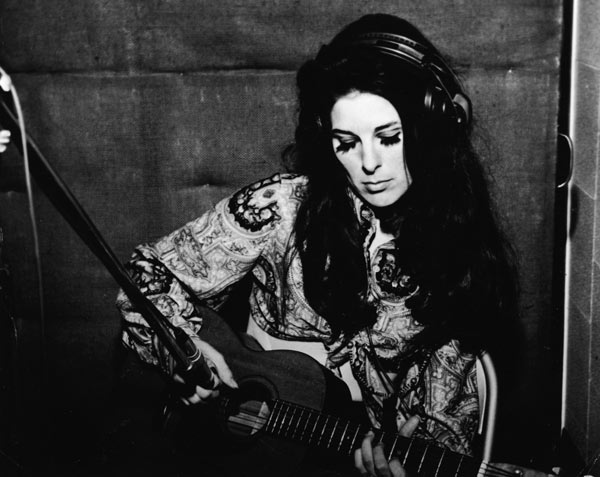 Sammi Smith performs Saunder's Ferry Lane on TV (1970). Generic front porch… thrift-store threads… Wayne Cochran wig… The easy call would be "high kitsch." But just listen to that voice. This is deep country soul, baby.
Need another way to pursue your fetish for vinyl (LPs and 45s, that is)? The previously mentioned good folks in Berlin (iCrates) are putting together a high-end magazine for vinyl lovers. Get in on the ground floor here.