Alright, you knew it would come down to this. At some point, I had to weigh in on my favorite songs by nephew Dan and his musical soulmate, Pat. A few of you might have come here expecting a highly objective and enlightened appraisal of the band's growing catalog. But the rest of our readers know this is all about ME, the blues-snob uncle… so you can thank me in advance for living up to your low expectations.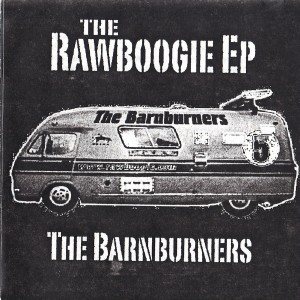 Let's kick this off with a bonus track, from Dan's pre-Keys album with his band The Barnburners, featuring Kip Amore ("Johnny Belvedere") on bass and Jason Edwards ("Del Fuego") on drums. I sat in with this band on several occasions during their regular Thursday night gigs at Akron's North Side Grill, circa 2000. At the time, a lot of the choice weekend gigs went to the rock 'n soul band that kept me busy for about seven years – The Wanda Hunt Band (Dan's first live performance was during one of our breaks). Meanwhile, The Barnburners were drawing 40-50 people on a good night, and about five friends and relatives on a lot of other nights (a typical Thursday night crowd for my current band). The Barnburners' material could best be described as gutbucket blues – mostly covers of tunes by Hound Dog Taylor, J.B. Hutto, Fred McDowell, Hank Williams, etc. Interesting side note: The band was fired from the North Side in 2001 for being a poor draw – probably the best thing that ever happened to Dan. Here's a cut from "The Rawboogie EP," which also featured Mike Lenz on guitar and liner notes by our friend Rick Saunders (sample: "Dan has deeply absorbed the real blues like a long pull on a bottle of bust-head 'shine and as a result was never tempted by the glossy classics of Chicago-style fratboy fern bar tourist blues"). Back to Georgia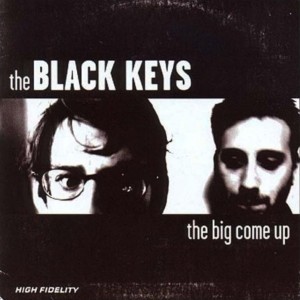 By the time Dan lost his first steady gig, he'd already started recording with Pat. I distinctly remember when Dan told me about his new two-piece project and their preferred name for the band. Although I was very supportive at the time – lending him a barely functional reverb unit and a CD burner for those first sessions – I couldn't resist making a smartass comment about the name (can't remember exactly what I said, but I think the term "black stripes" was in there somewhere). He told me to fuck off, proving that the quickest route to success in the music business is to ignore the rantings of your more seasoned (and hopelessly out-of-synch) uncle. In the first mix of "The Big Come Up," Pat injected a lot of sci-fi sound effects and other stray bits of aural exotica he'd been collecting… I think I prefer that version (later rejected by the head of Alive Records). Here's a little taste of Big Come Up.1 – a hidden track at the end of the album that features my mom talking into a crappy dictaphone. 240 Years Before Your Time
So that brings us to 2002 when the Keys booked their first cross-country tour, perfectly timed to build on all the positive buzz around their debut album. This prompted a phone call from my sister: "Would you be willing to take a couple of weeks off work and drive the van for the boys?" I thought about my options, which included loss of steady employment and certain divorce, and then politely declined. Of course in hindsight it's easy to regret this decision. But had it gone the other way, Dan would still be rich and famous today, and I'd be some drug-addled homeless guy with a few funny stories to tell my grandkids when they'd visit me down by the river. None of this has anything to do with the next song – the first to get airplay on Akron's own alternative rock station, WAPS. I'll Be Your Man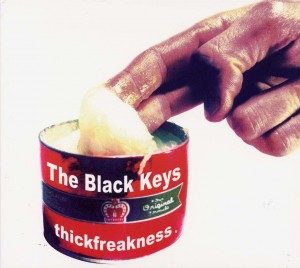 This next tune has special meaning for two reasons: It was co-written by my brother-in-law Chuck, and I was there when it was recorded in Pat's basement. Brother James and I had decided to swing by Pat's house – conveniently located behind a McDonald's on a godforsaken cul-de-sac in one of West Akron's seedier neighborhoods – where the boys were immersed in a frenzied, 14-hour recording session that spawned the band's second album (and first on the Fat Possum label), "Thickfreakness." I seem to recall an odd scent (think sweat combined with rancid cheeseburgers and rat feces) and an even odder set-up for recording – couple mics hanging from hot air ducts… a truly pathetic-looking board… Pat running upstairs to turn off the furnace so it wouldn't kick on when tape was rolling… With an audience of two grown men huddled together on a cold concrete floor, Dan and Pat blazed through this tough little rocker – one take. Love that descending guitar riff, a trick that Dan revisited several years later with I Got Mine. Hard Row
Below: The Thickfreakness Session, November 2002 (Richmond Place, Akron)…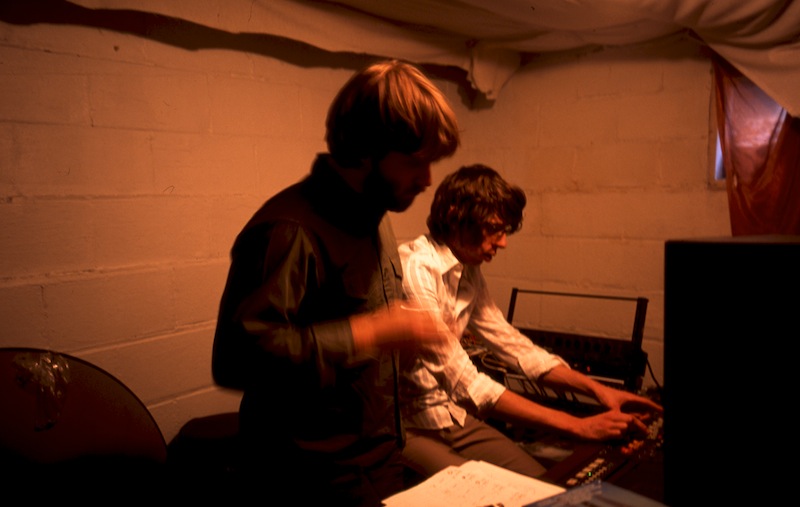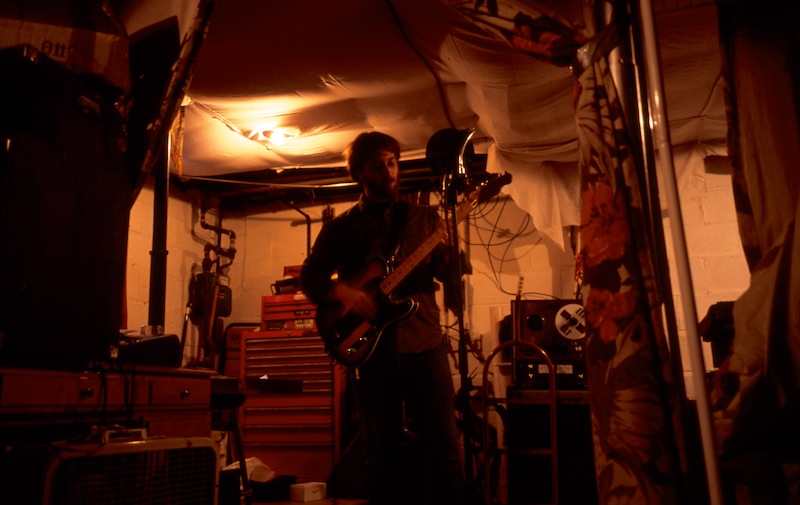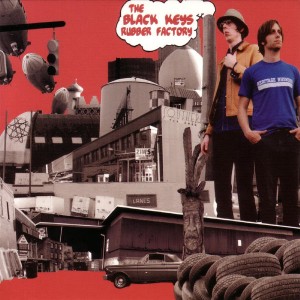 Yes, this next one really was recorded in a former tire factory. Dan invited me over during my lunch hour for a quick tour. The bottom floor housed several polymer-related businesses cooking up a wide range of toxic stews (all of the workers Dan and Pat saw on the way to the second floor assumed they were there for the same purpose). The studio was at the end of a long hall. The first thing you saw on the way in was a massive board, formerly owned by the band Loverboy. But any illusion that the boys had truly arrived was dashed by the sight of Pat hovering over his snare, painstakingly applying varying lengths of duct tape to the drum head to get that special, eh, dead snare sound. The entire building was torn down shortly after the album was recorded – probably to remove any evidence that the boys were there. Here's my favorite cut from the album, a menacing cover of a tune originally performed by the great blues artist Robert Pete Williams, who wrote many of his songs while locked up at Louisiana's Angola Prison. Grown So Ugly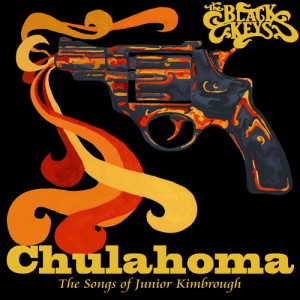 A lot of critics and fans view "Rubber Factory" as a big turning point for the band – from low-fi two-piece to a bigger sound and bolder direction… the new formula that gave us the bright, shiny beast we know today (in other words, the road from Girl is on My Mind to Gold on the Ceiling). There might be some truth to that, but I keep going back to an album that's often lost in the shuffle, "Chulahoma." Sure, it's just a six-song EP dedicated to the songs of Junior Kimbrough. But I consider it a psychedelic blues masterpiece – sort of the Hill Country cousin to "Brothers," which reimagines southern soul to the same great effect. To my ears, it's the first Keys album that resembles a full band at work, with thick grooves and ethereal keyboard washes. Dan experiments with a wider sonic palette on guitar, and his soulful wail is front and center in the mix. Pat sounds completely locked in (at this point, he'd only been playing drums for about six years) and adds some inspired touches on percussion. For my money, this one set the stage for everything that followed… Meet Me in the City
Up next: "Magic Potion" – the big-label debut that landed with a big thud.
Here's what I missed on that first tour… I think I made the right decision.
Here's a promo video put together by Alive Naturalsound Records owner Patrick Boissel for "The Big Come Up"… Damn it's been a long ride.