I've been listening to a lot of rockabilly since our post on The Johnny Burnette Trio. And my little time away from the usual stuff (you know, mostly whaling songs and sea chanteys) gained some emotional heft when I read about the recent passing of Akron's own Bill Allen.
I wouldn't put them in the same category as the Burnettes or Gene Vincent, but Allen and his band the Back Beats came up with one of the best examples of the form with this red-hot single from '58: Please Give Me Something
As Allen pointed out on the Rockabilly Hall of Fame's website, the band's DIY approach paid off when they rolled tape on this one at an Akron radio station. "Our only effects were a Fender reverb unit and Johnny's (guitarist Seli) Les Paul and Fender Bassman amp," Allen said. "I played rhythm guitar and Dean (drummer Hanley) kept time with a muted snare drum, desk top and an Akron Telephone Book." Love the dynamics on this tune – about as basic and effective as rock 'n roll gets.
The Imperial label released the song as the B side of a single, but wanted Allen to remix it at an L.A. studio. Allen turned them down, mainly because he didn't want to leave his wife while she was pregnant. Good move from both a personal and artistic standpoint… bad for his career. The label apparently had little faith in the band's raw, primitive sound and ended up pulling the single, effectively killing their only shot at success.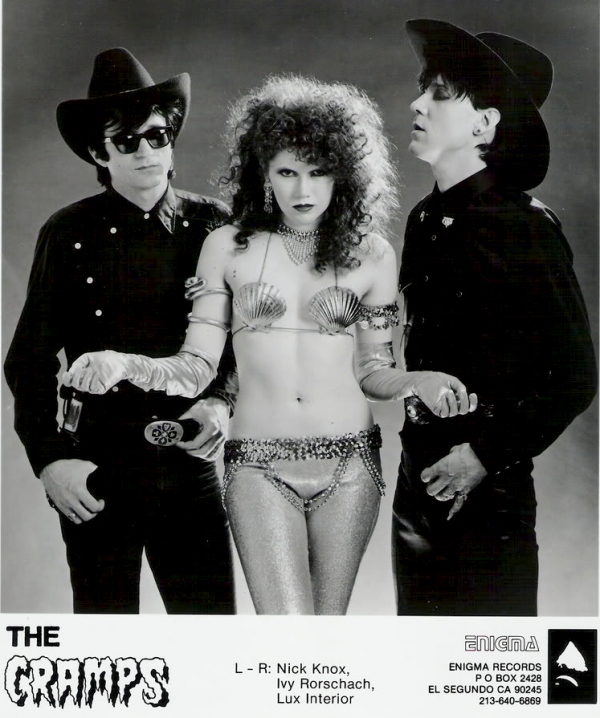 But it's hard to bury a song this good. It eventually resurfaced on compilations in Europe and was embraced by rockabilly fans in France, Germany and the UK. And I'm willing to bet the original single worked its way into the record collection of another Akron native, Erick Lee Purkhiser – better known to his fans as Lux Interior. It clearly served as an inspiration for his groundbreaking psychobilly band The Cramps and this next song in particular, featuring the buzz-saw guitar of Poison Ivy (Erick's wife, Kristy Wallace, who also spent a fair amount of time in Akron). Twist and Shout is from the band's 1980 release "Songs the Lord Taught Us," recorded in Memphis by Alex Chilton (Box Tops, Big Star). Twist and Shout
Here's another guy who felt the love of enthusiastic rockabilly fans in Europe. A native of Harlan County, Kentucky, Rusty York scored a minor hit in 1959 with Sugaree, released on the venerable Chess label. This next tune was aimed at building on that success, but remained unissued for 19 years until it showed up on a UK compilation. By then, York had already moved on from his rockabilly roots to record country, bluegrass and gospel music at his Jewel Recording Studio in Cincinnati (and release them on his own label of the same name). I interviewed York in the early '80s for an article in the local music mag. Those notes are long gone, but I recall a very friendly, engaging and satisfied man who seemed more amused than frustrated by the setbacks he experienced as a recording artist (apparently, running a successful business helps ease the sting). York sold Jewel in 2008 and moved to Florida… RCR wishes him the best in his retirement. Sweet Talk
What do I know about The Jet Tones? Three things:
1. They hailed from Lorain, Ohio (about 60 miles from Akron)
2. Their hot-shit guitarist was named Donald Ward
3. They gave us one sweet slice of rockabilly goodness
Jet Tone Boogie was the flip side of a '59 Chess single that included another Cleveland-area artist, Rocky Olson. His cover of the Leiber and Stoller favorite Kansas City is nice, but definitely not in the same zip code as the B side – a hillbilly explosion that sounds like it was recorded in some Memphis garage. In two short minutes, it works in a slap-bass solo, a drum solo, a few screams and some of the wildest guitar shredding that ever came out of northeast Ohio. I have no idea who Ward is and what happened to him… Anyone? Jet Tone Boogie
Brenda Lee (aka "Little Miss Dynamite") is probably best known for her seasonal hit Rockin' Around the Christmas Tree. But she also recorded some tough-as-nails rockabilly back in the '50s, when she was barely in her teens. This next tune held down the B side of Lee's first single for the label, which also included a spirited version of the cajun tune Jambalaya. Both tunes were recorded in '56 at Owen Bradley's Quonset Hut studio – the cornerstone of Nashville's Music Row. Those tasty guitar licks are courtesy of Grady Martin, who turned up the heat on a whole slew of country and rockabilly hits during his five decades as a Nashville session man. Bigelow 6-200
I should dedicate a whole post to the inimitable Joe Clay (known to his parents as Claiborne Joseph Cheramie). He certainly falls under the category of "criminally ignored." Case in point: the nine radioactive cuts this little-known Cajun rocker waxed for RCA back in 1956 – four including the great Mickey Baker on guitar. Although he shared the stage with Elvis on the Louisiana Hayride and even landed on the Ed Sullivan Show, Clay never got the recognition he deserved. Probably a combination of bad timing and poor management, because you can't argue with the results. At the risk of sounding completely redundant, I'll point out that rockabilly fanatics in Europe once again came to the rescue by reissuing the RCA sides on several compilations. That didn't mean he could quit his job driving a school bus in New Orleans or turn down the steady gigs at local weddings and lounges. But at least a few thousand more people around the world now understand what real, honest-to-god "crank it up and let it rip" rockabilly sounds like… Slipping Out and Sneaking In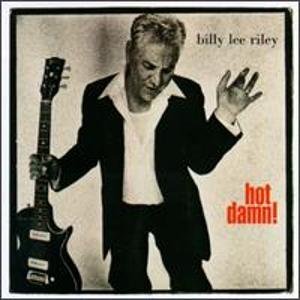 We'll close with one of the greatest rockabilly cats who ever walked into Sun Studios, Billy Lee Riley. One of my most prized possessions is a first-rate compilation of Riley's Sun recordings (a UK release, of course). If you're not familiar with his crowning achievements – Flyin' Saucers Rock and Roll and Red Hot – I'll once again encourage you to exit here. One of the finer pleasures of the Riley comp is listening to the way he manhandles songs more commonly associated with other artists, like Louis Jordan and The Coasters. Here's Riley's take on an old blues standard by Big Joe Williams. It's been covered by a "who's who" of blues and rock royalty – Muddy Waters, John Lee Hooker, Bob Dylan, The Doors, Van Morrison, Aerosmith, AC/DC… But few attack it with as much flair as the man from Pocahontas, Arkansas. Riley passed away in 2009, but thankfully his unique brand of hillbilly soul lives on. Baby Please Don't Go
One more thing… RIP, Bill Allen.
This ain't rockabilly, but it's a pretty cool period piece – Brenda Lee singing Lover, Come Back to Me…
I don't know where this came from (it was uploaded in 2010, and the footage is pretty rough), but looks like Joe Clay isn't ready to hang up his rock 'n roll shoes…